Details

Category: Chiang Mai
Published: 30 May 2017
Hits: 11648

【12-May-2014】On the fifth day, we moved from old city of Chiang Mai to a new city - Nimmanhaemin Road or better known as Nimman. With trendy cafe and boutique hotels mushrooming in Nimman, we basically spent our fifth day walking in peaceful alleys of Nimman and eating in lovely cafes.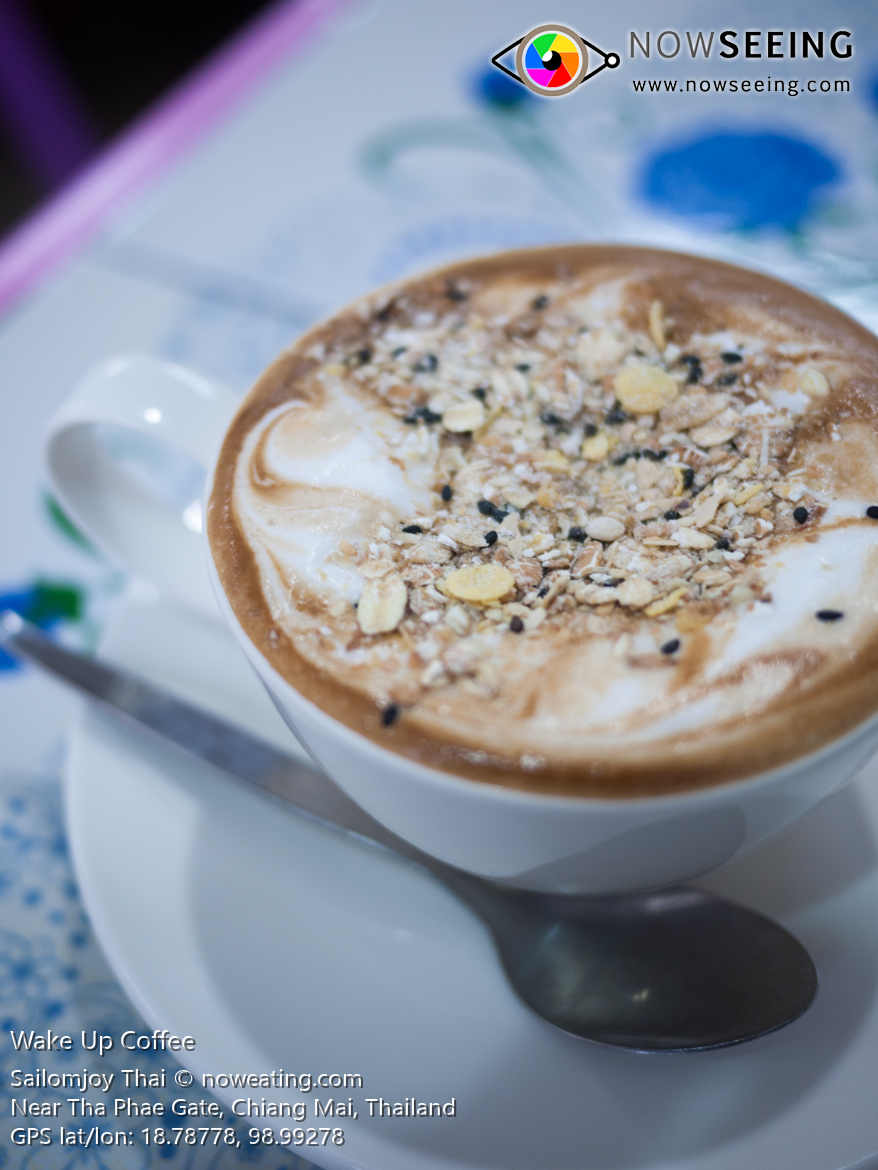 Early in the morning, we missed Sailomjoy at Chiang Mai old city so much that we re-visit it again for a cup of Wake up Coffee (THB 50) and a bowl of Stir-Fried Noodle in Thick Gravey (THB 50) before leaving. For full review of Sailomjoy restaurant, kindly visit our food blog at noweating.com.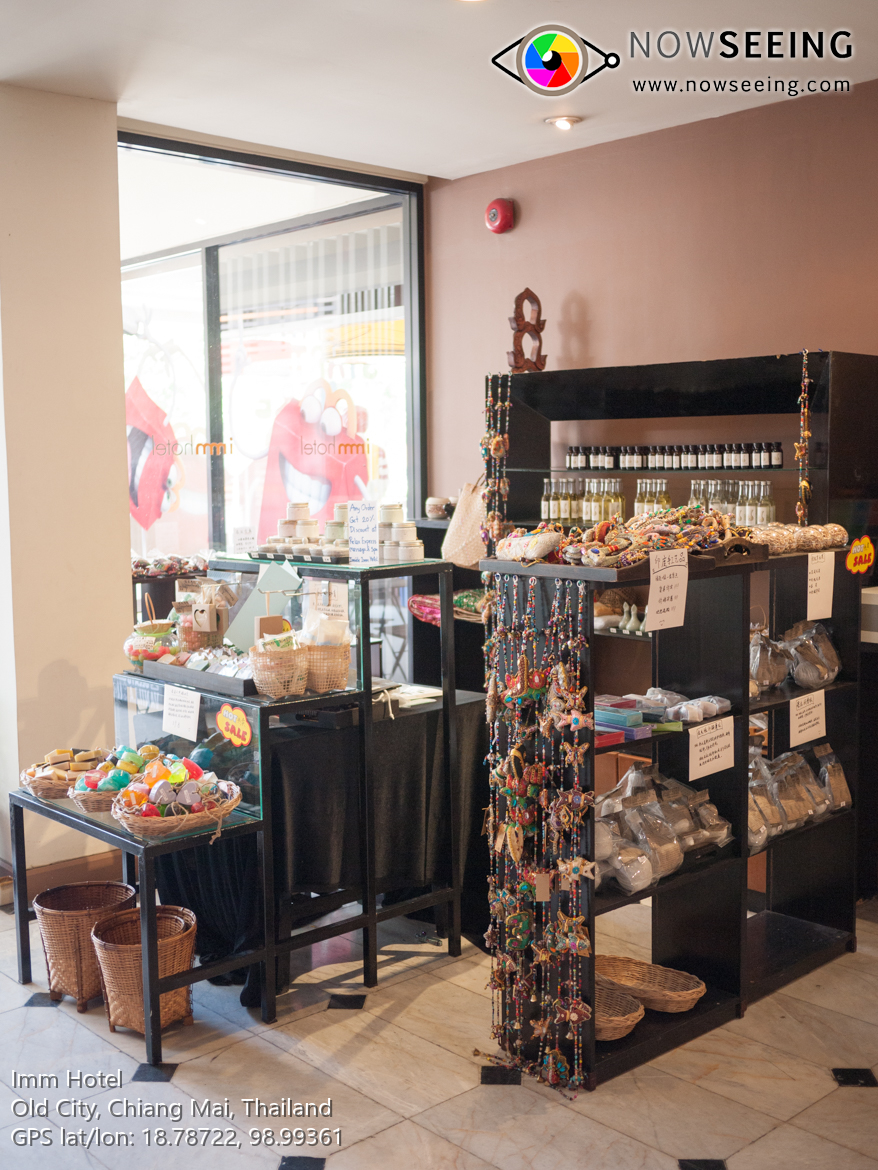 After checking out, we stopped by the SPA shop in front of Imm Thaphae Hotel to buy some souvenirs back to Malaysia. The shop owner was also the therapist for the hotel and when guests looking for room massage, he was the one attending the guests. You can't go wrong with products sold by a therapist.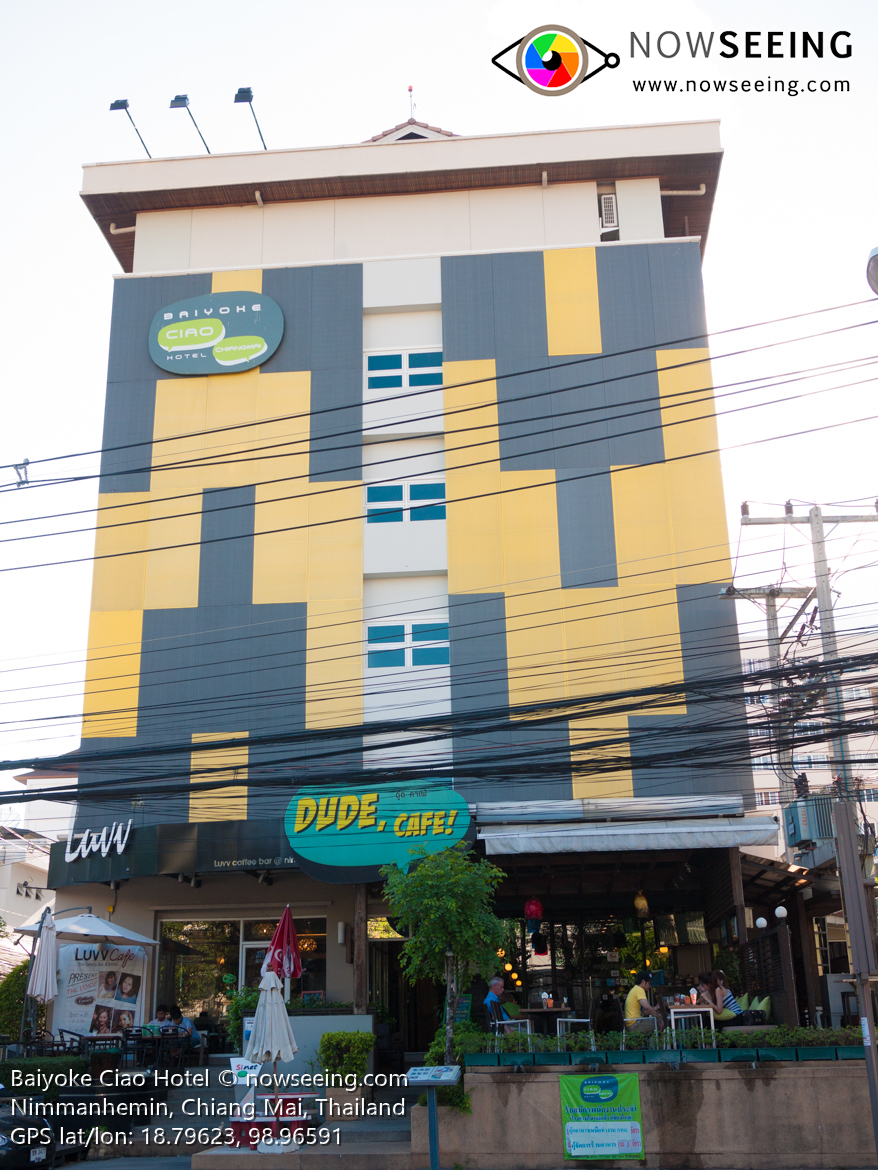 We then took a red cab traveling northeast, outside of Chiang Mai old city to Baiyoke Ciao Hotel - a service apartment hotel along Nimman Road we booked. As the hotel was considered new in year 2014, we showed the driver the address instead. 

Baiyoke Ciao Hotel was strategically located along Nimman Street, close to POIs we planning to visit. Figure above is view from the hotel room.

The ground floor of Baiyoke Ciao Hotel consisted of hotel check-in counter and a cafe. We grabbed our key and took the lift to fifth floor which our room was located.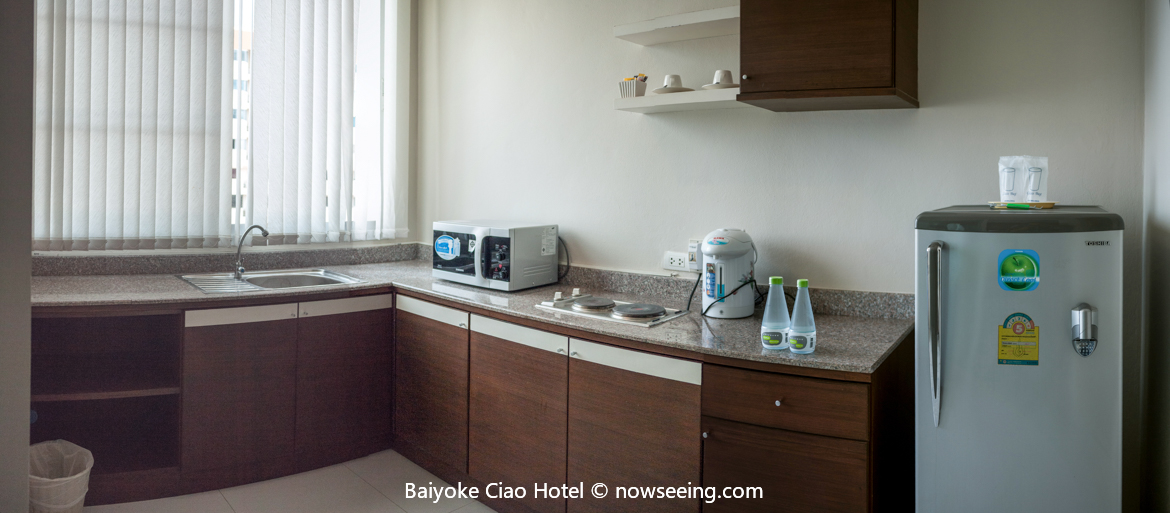 The studio apartment came with one bedroom, a kitchen and a bathroom. We particularly liked the spacious environment.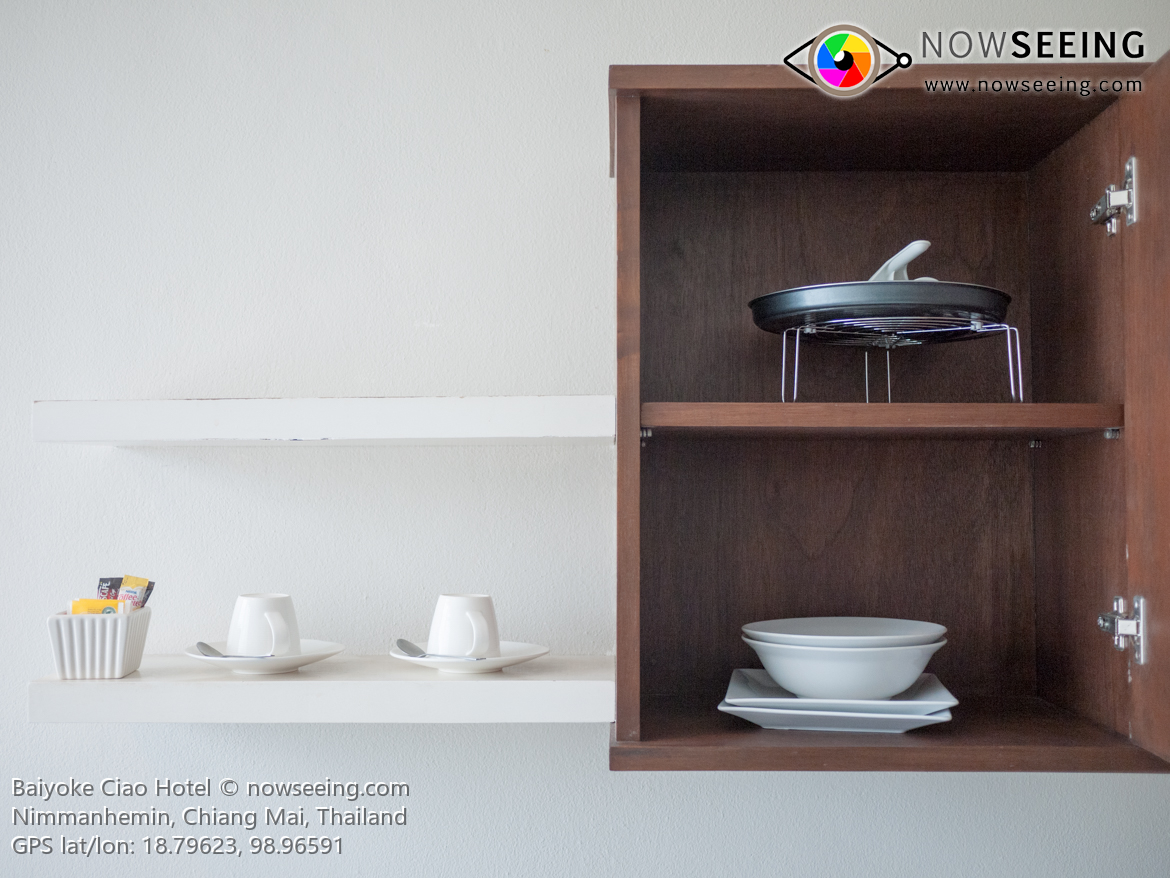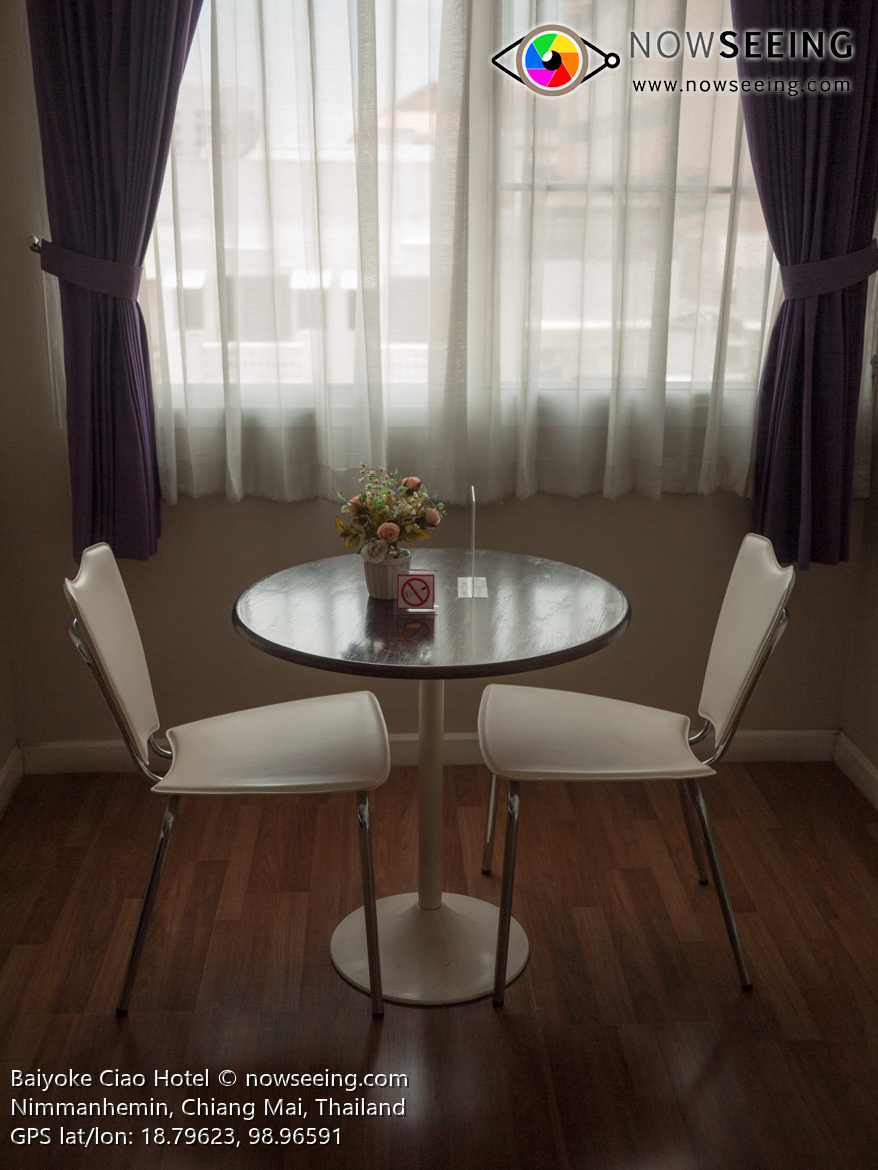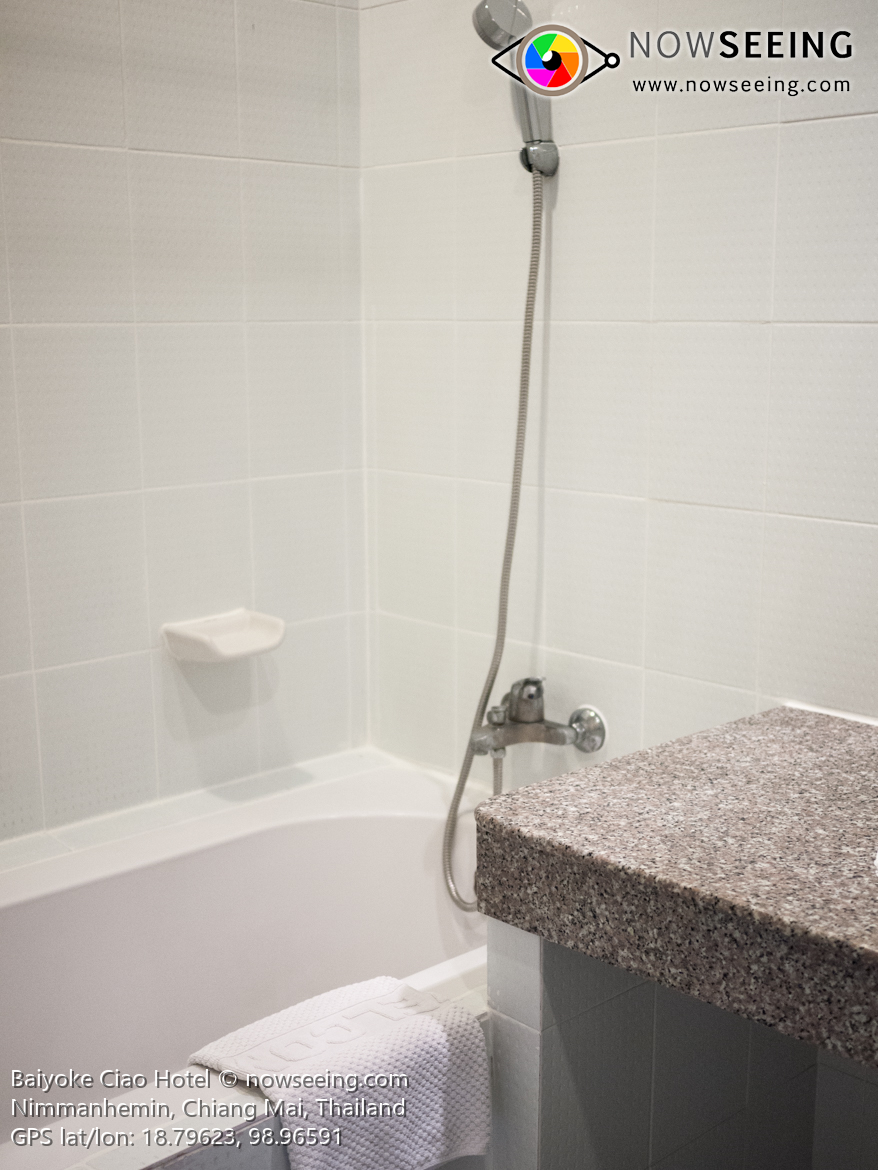 The bathroom even came with a bathtub. We strongly recommend this hotel if you are looking for a place to stay near Nimman Road. Price started from RM122+ per night in Agoda.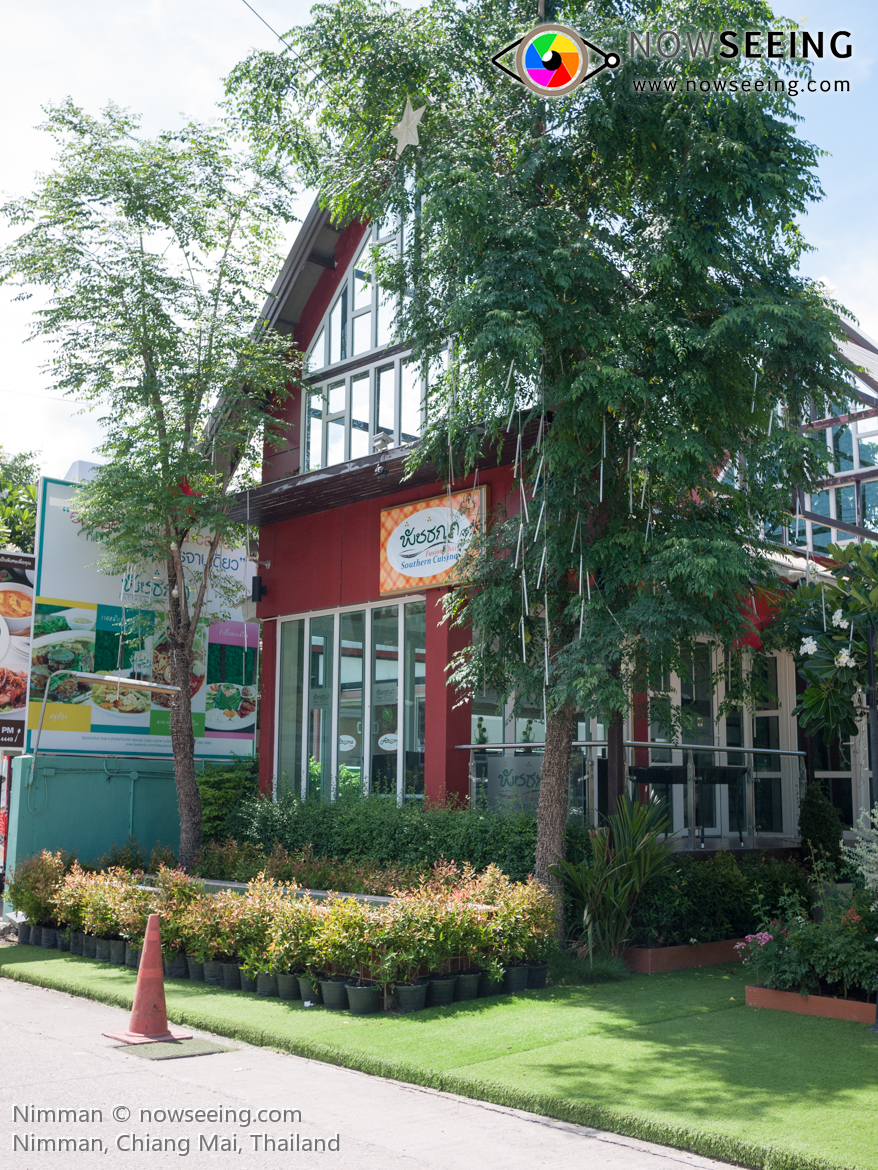 One reason for Nimman to have modern and trendy cafes is because it is near to Chiang Mai University. As a result, business opportunities arose to fulfill young adults' lavish lifestyle.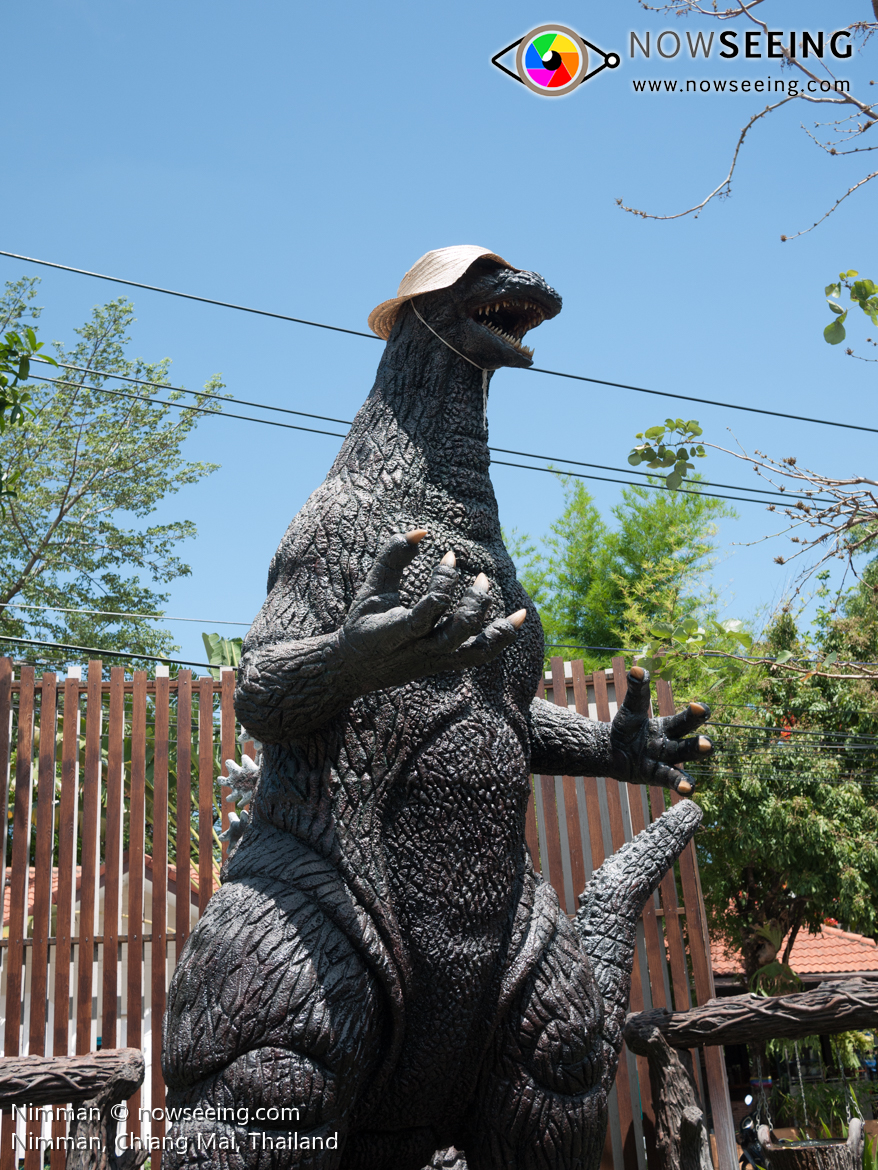 From experience, young adults do not mind spending a bit more provided they like the environment. In most cases, dining tables and chairs are no longer sufficient to attract customers of similar ages. Business owners need to think of something creative to capture customer's attentions, such as by having a garden in front of the cafe or statuettes.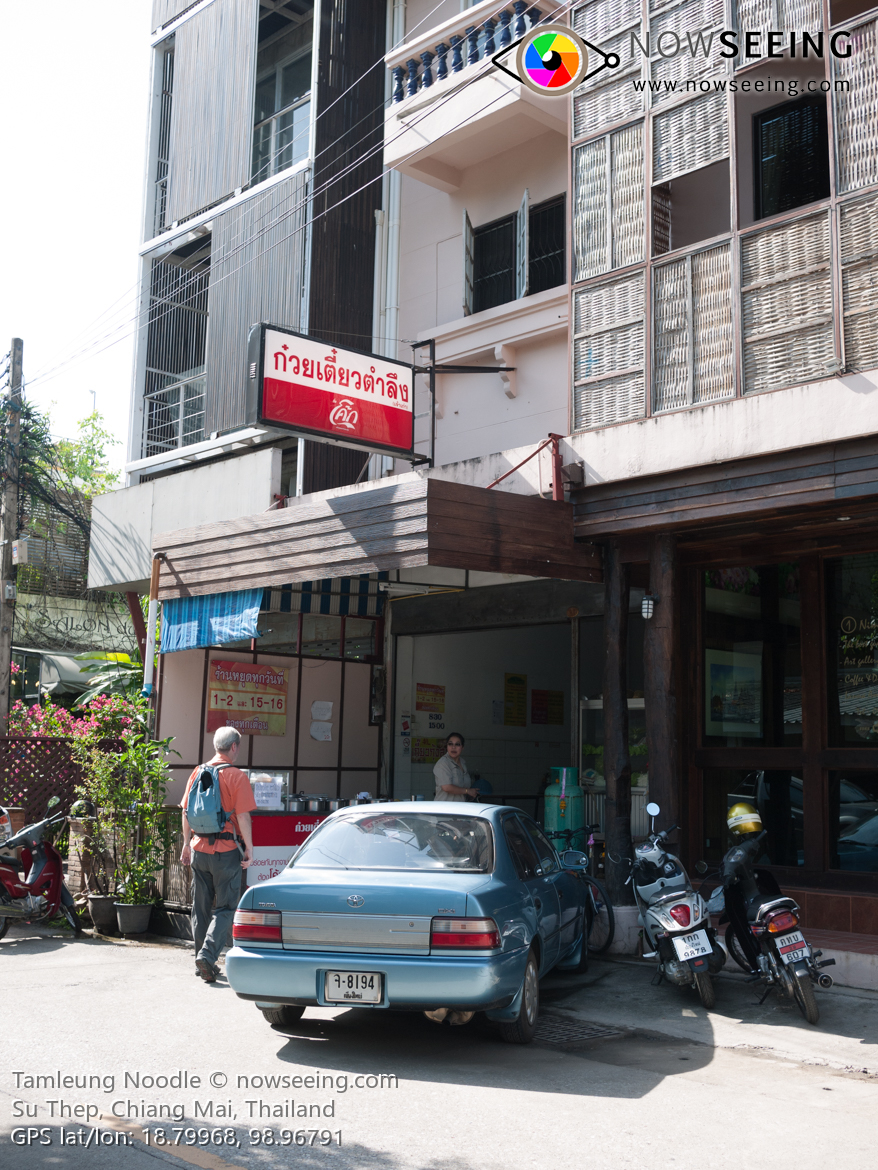 First, we stopped by a local noodle shop called Tamleung Noodle ก๋วยเตี๋ยวตำลึง at Nimmana Haeminda Rd Lane 1 (GPS: 18.799684,98.967867).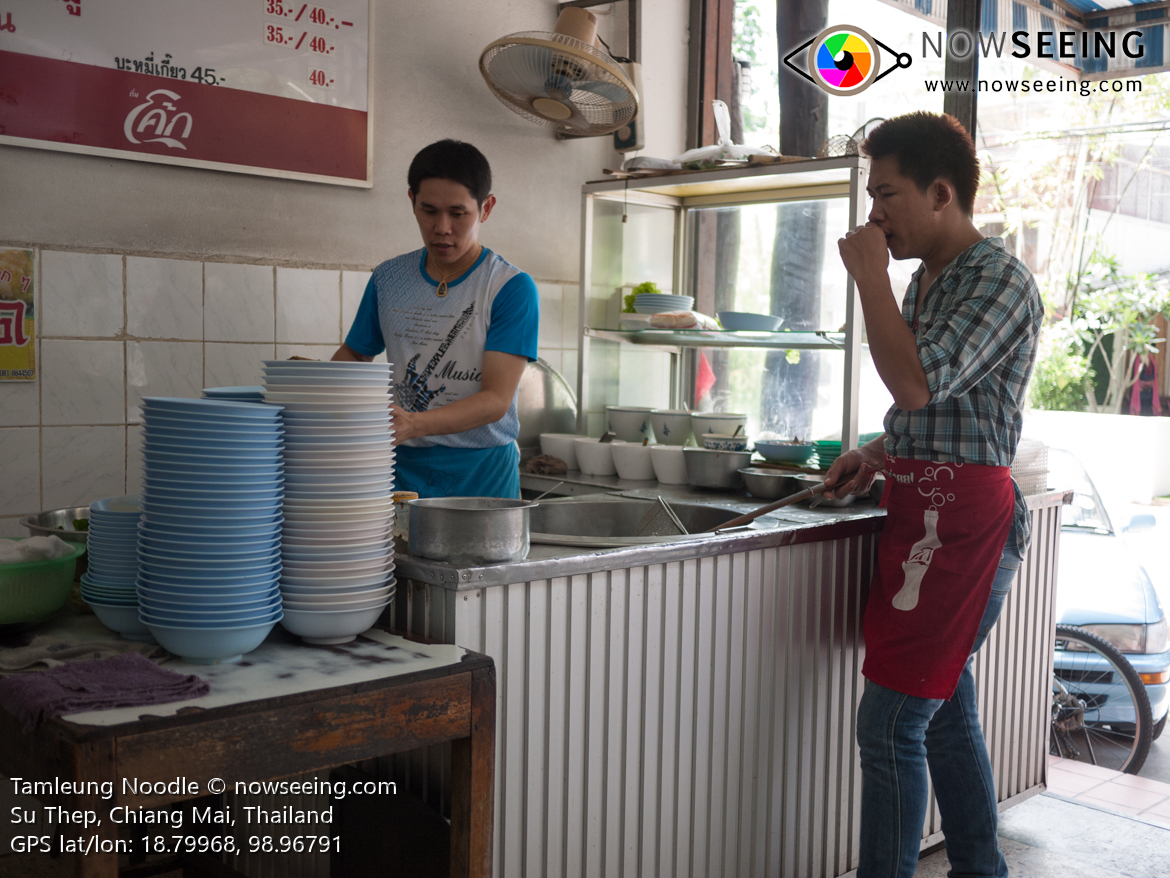 Served by locals for locals, the noodle shop offers quintessential soup noodle and was crowded during lunch time. The operation hour was from 8:30am to 3:00pm.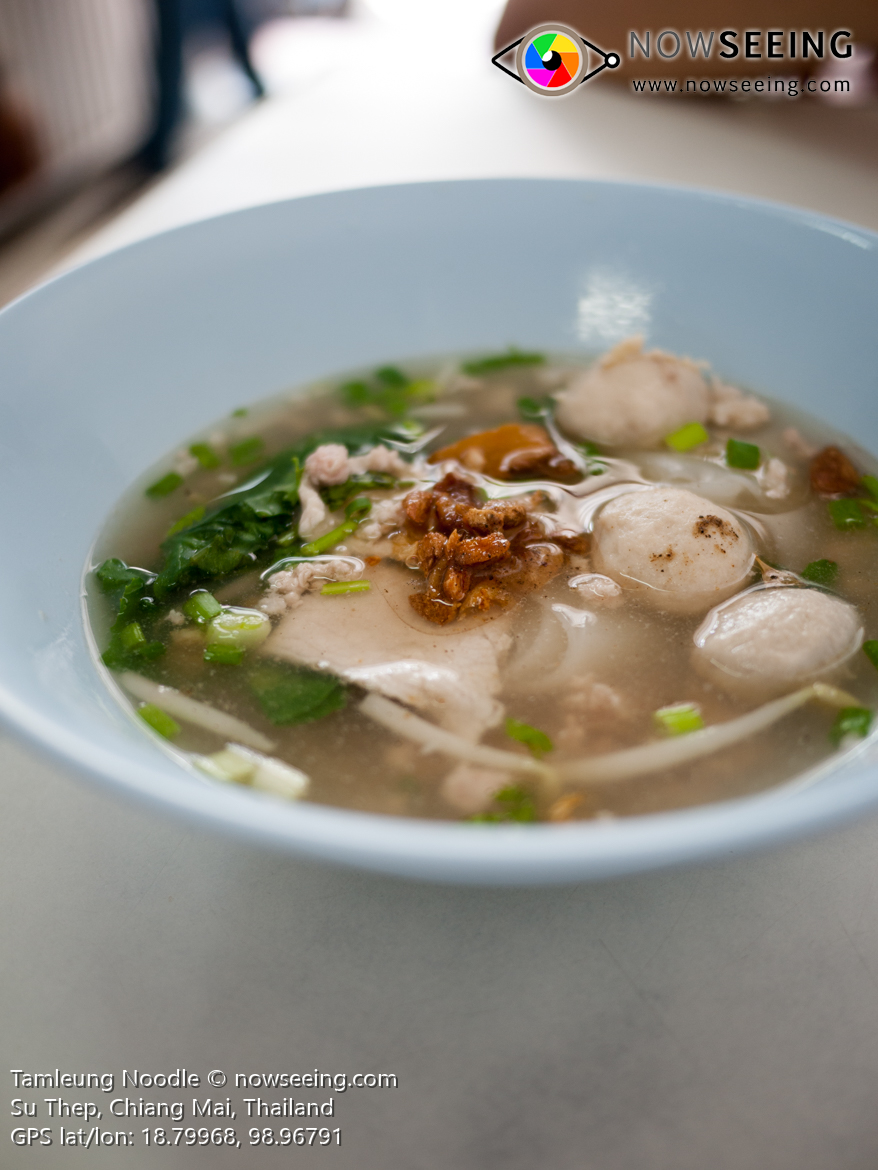 We ordered a bowl of soup noodle. Utterly delectable.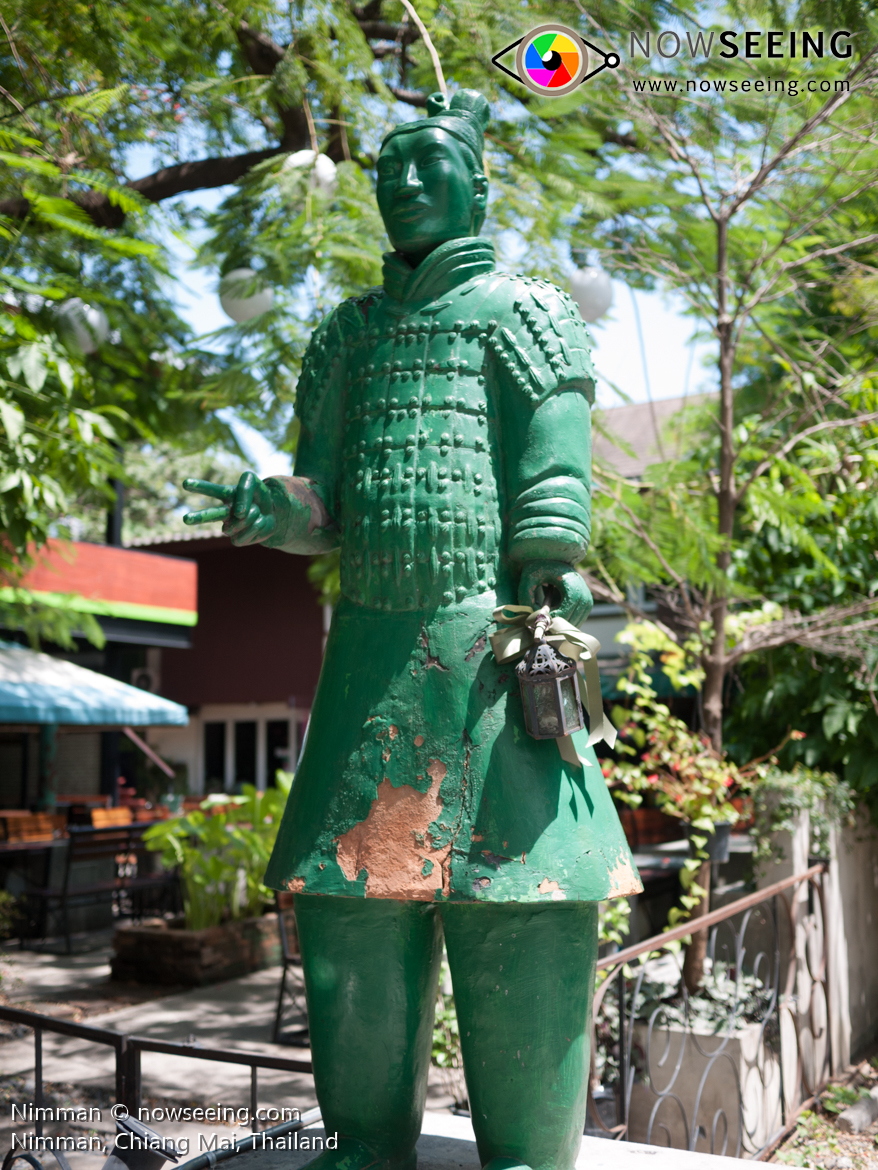 We continued walking in alleys next to Nimman Road. After all, our initial plan was to try some cafes there.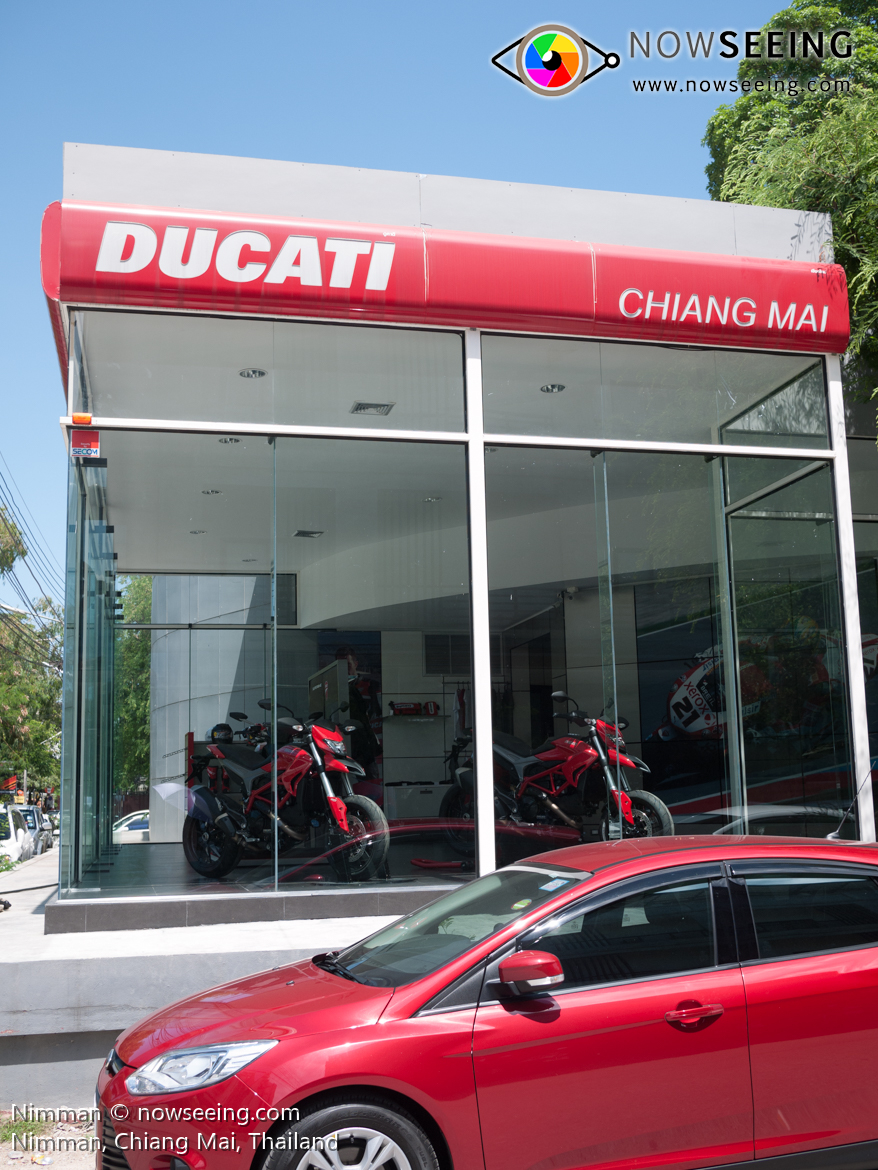 Is Nimman an upscale neighborhood? Ask Ducati.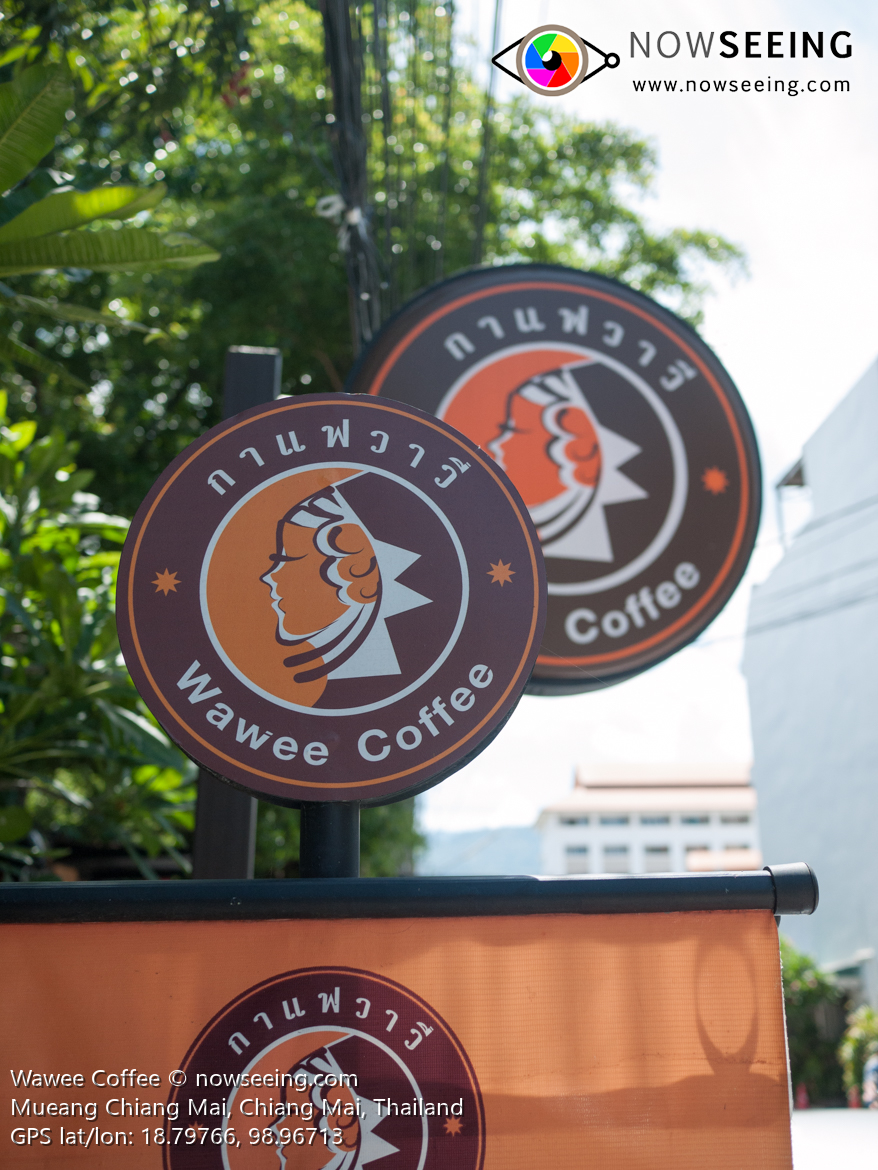 We rest our foot at one of Wawee Coffee branches at Nimmana Haeminda Lane 9 (this Lane 9 branch is now permanently closed but there are still two branches nearby).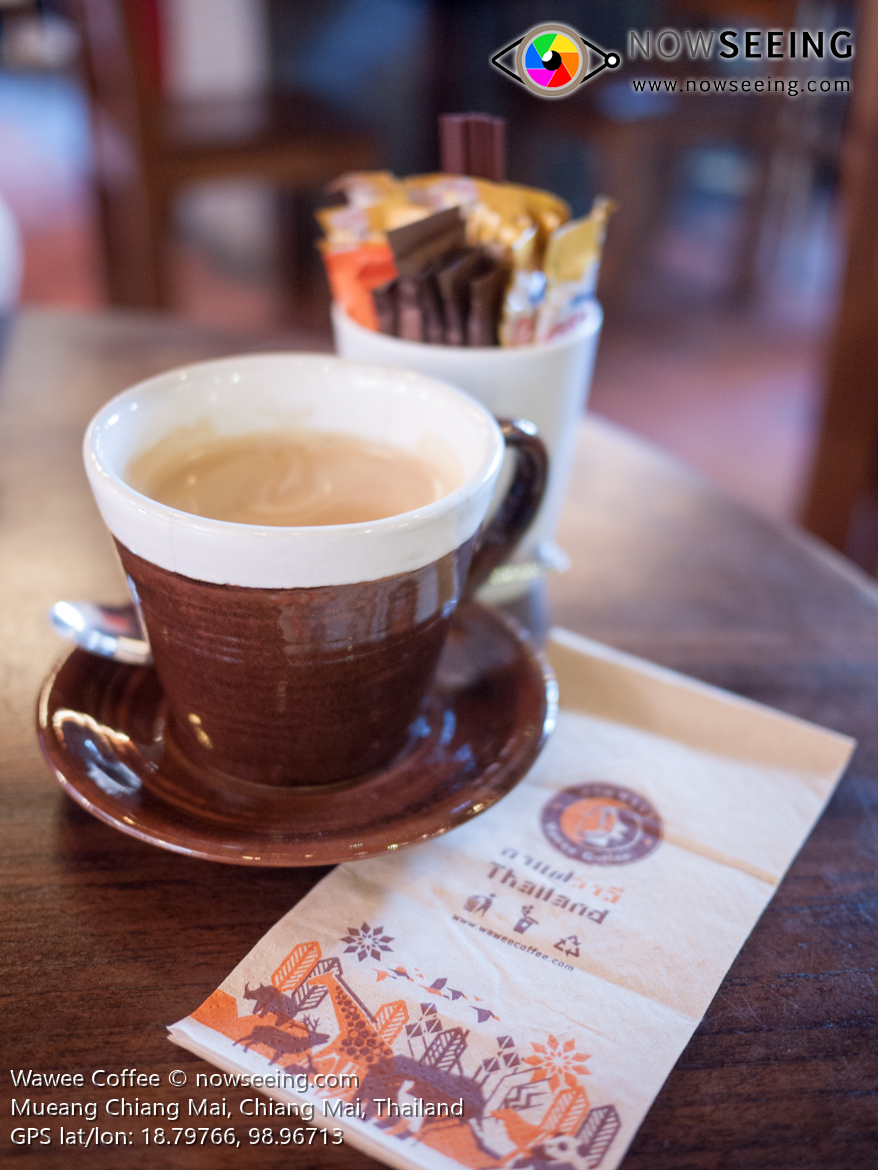 In case you are wondering, Wawee Coffee is like a local Starbucks and is popular in northern region of Thailand such as Chiang Mai and Bangkok. Instead of using imported beans, Wawee uses local coffee bean and currently have more than 20 branches in the country with majority of them in Chiang Mai.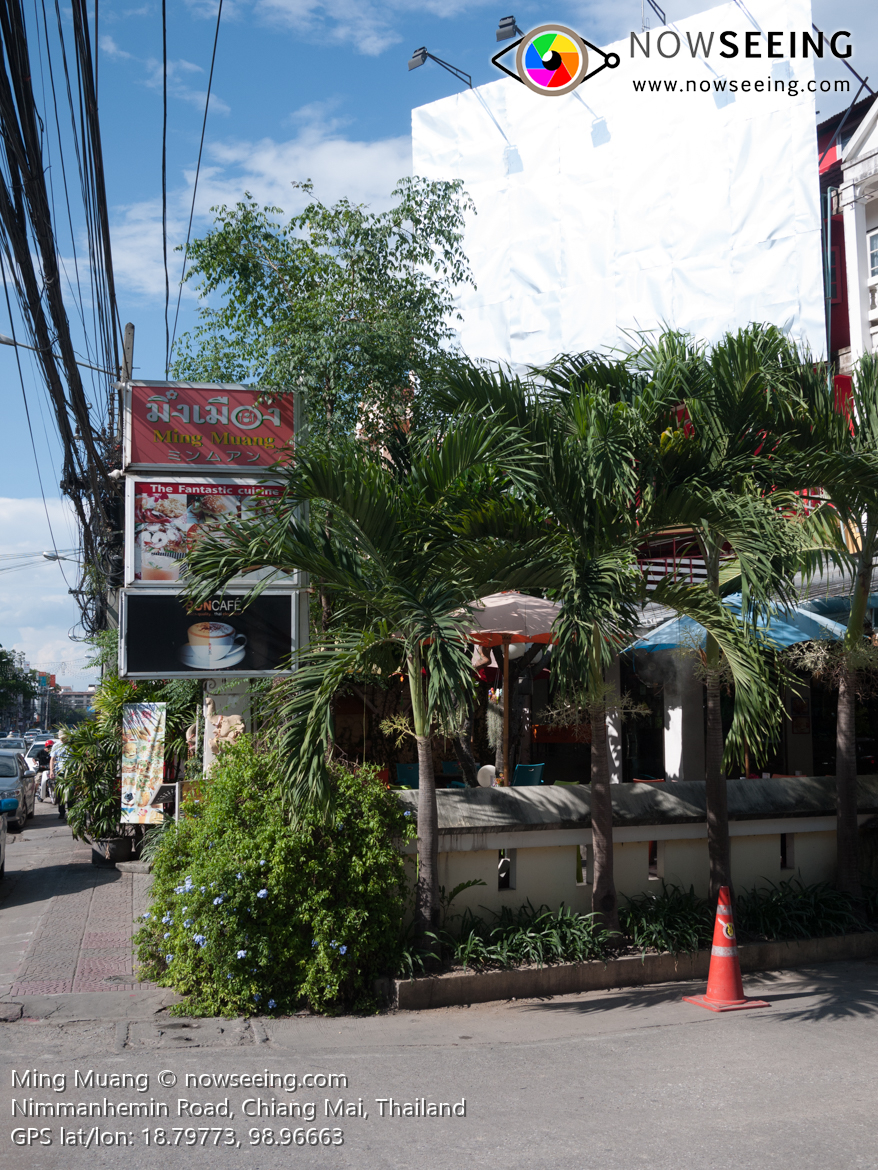 After the coffee break, our next stop was Ming Muang at the junction of Nimmanhaemin Road and Lane 9 (the restaurant is now permanently closed). Ming Muang was another local cafe serving local and Western cuisine.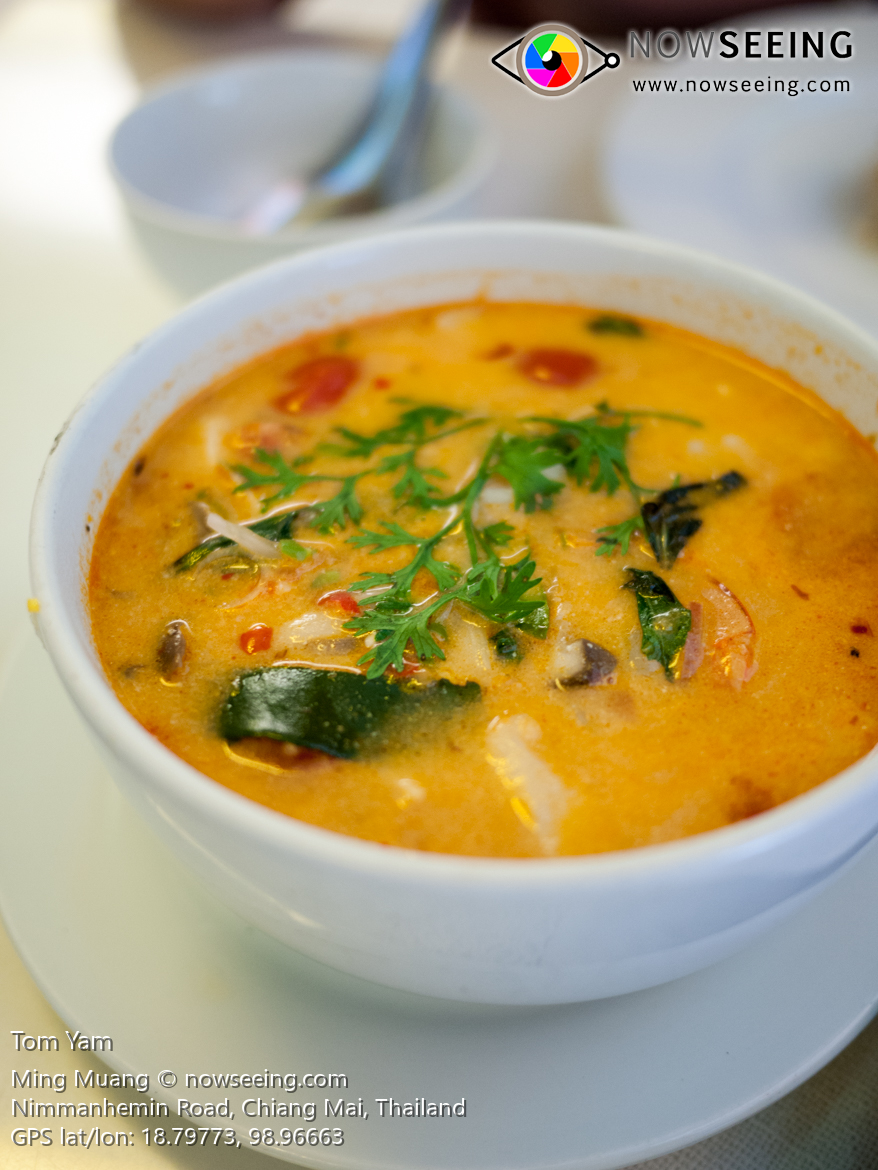 We were here for early dinner. We really missed Tom Yam Gong so without second thought, we ordered one (THB 180).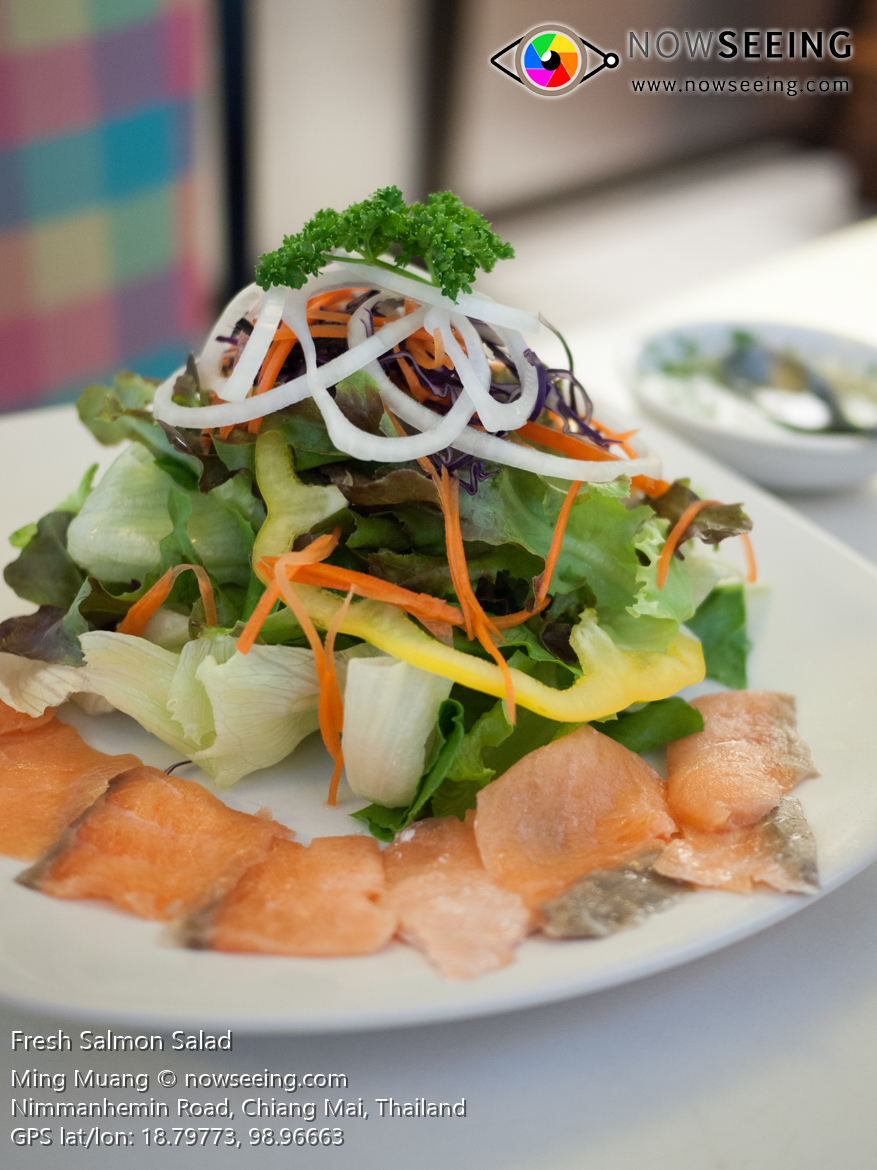 Thinking of trying something unique and healhty, we opted for Fresh Salmon Salad (THB  180).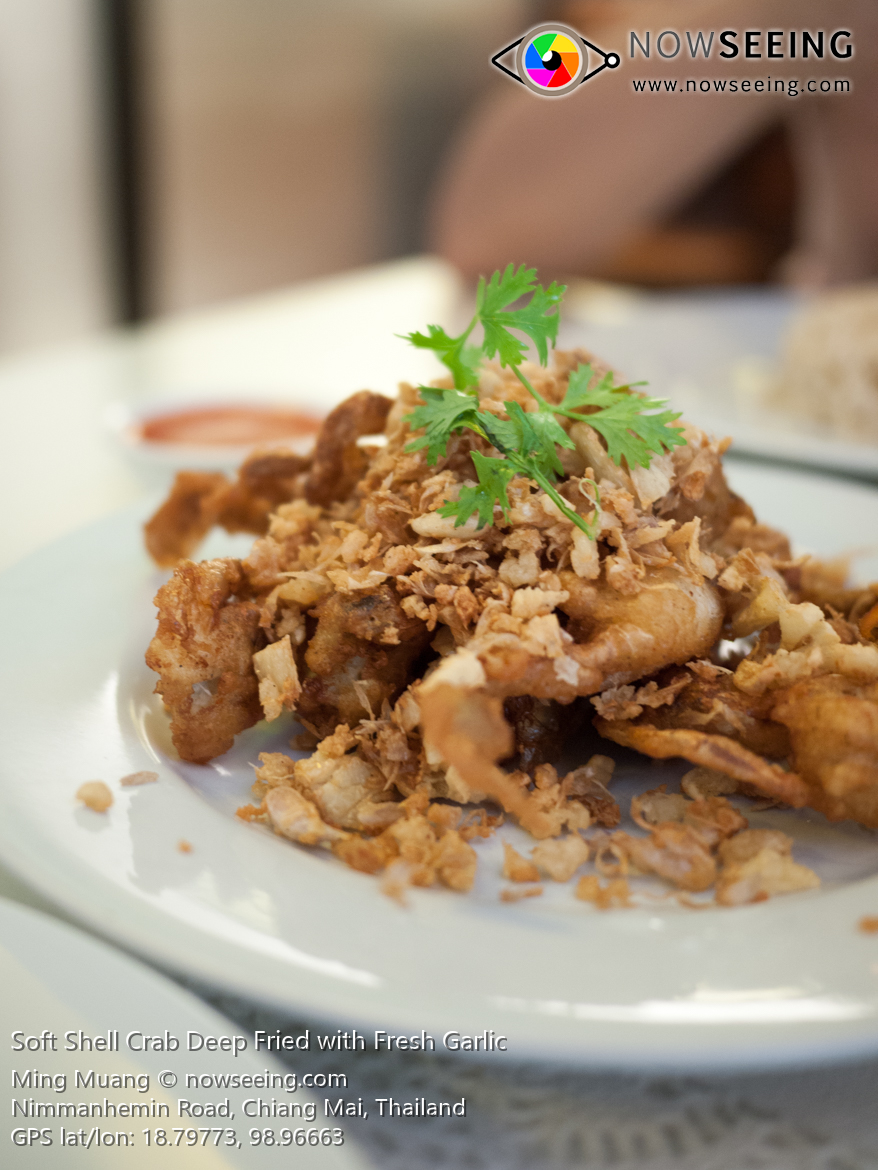 Soft Shell Crab Deep Fried with Fresh Garlic (THB 180). As a whole, despite of palatable food, price here were slightly at higher end. 


Perhaps the highlight of the day was iBerry Garden (GPS: 18.79431,98.96928) in which we spent some time searching for it. It was a homemade ice cream shop with its signature giant dog with human face in the garden.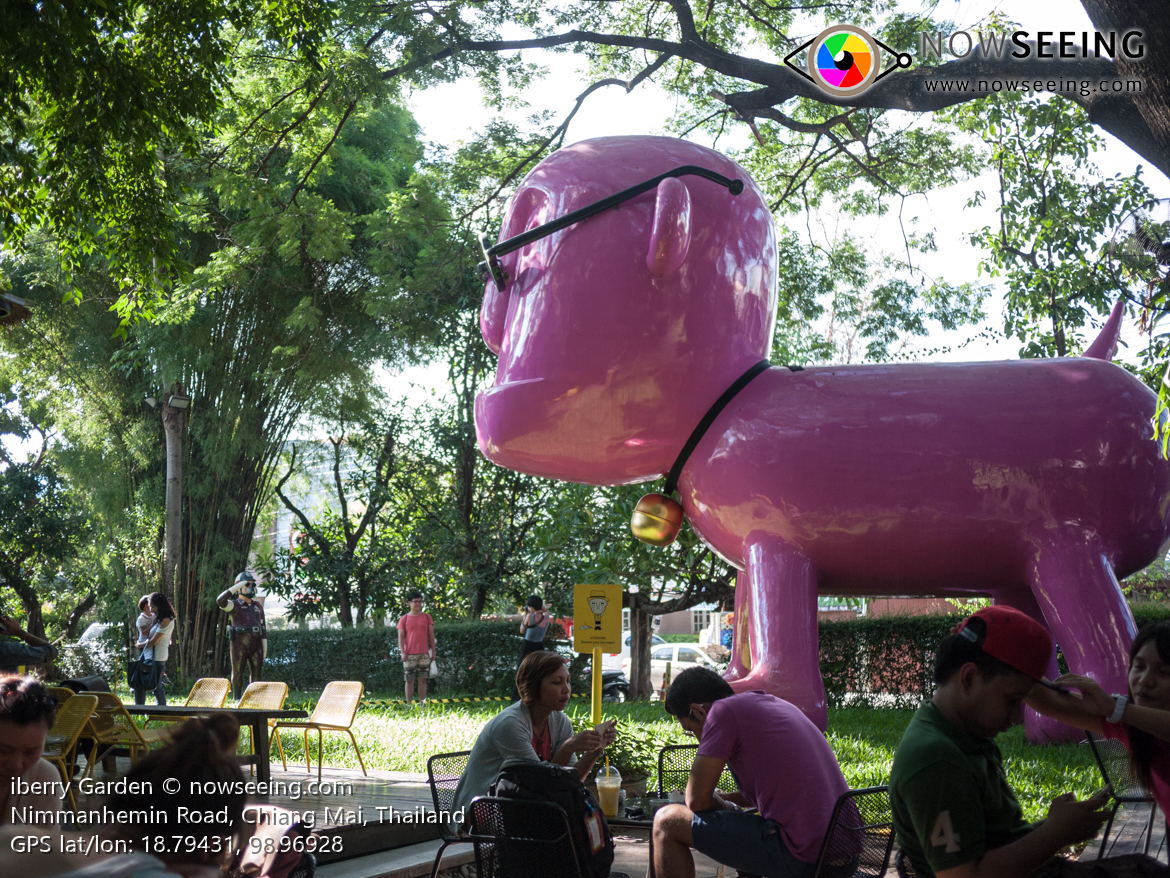 As quoted from their official website: Iberry was established in1999 from the devotion of two siblings, Wiwat and Atchara Burarak; Khun Koi and Khun Pla. Both of them are a new generation who are fond of ice cream so much that they aim to create high quality ice cream that suit to the zest and zeal of modern Thais' lifestyle. Therefore, they set up their first humble ice cream shop in Soi Sukhumvit 24 and soon had become very well known by words of mouth.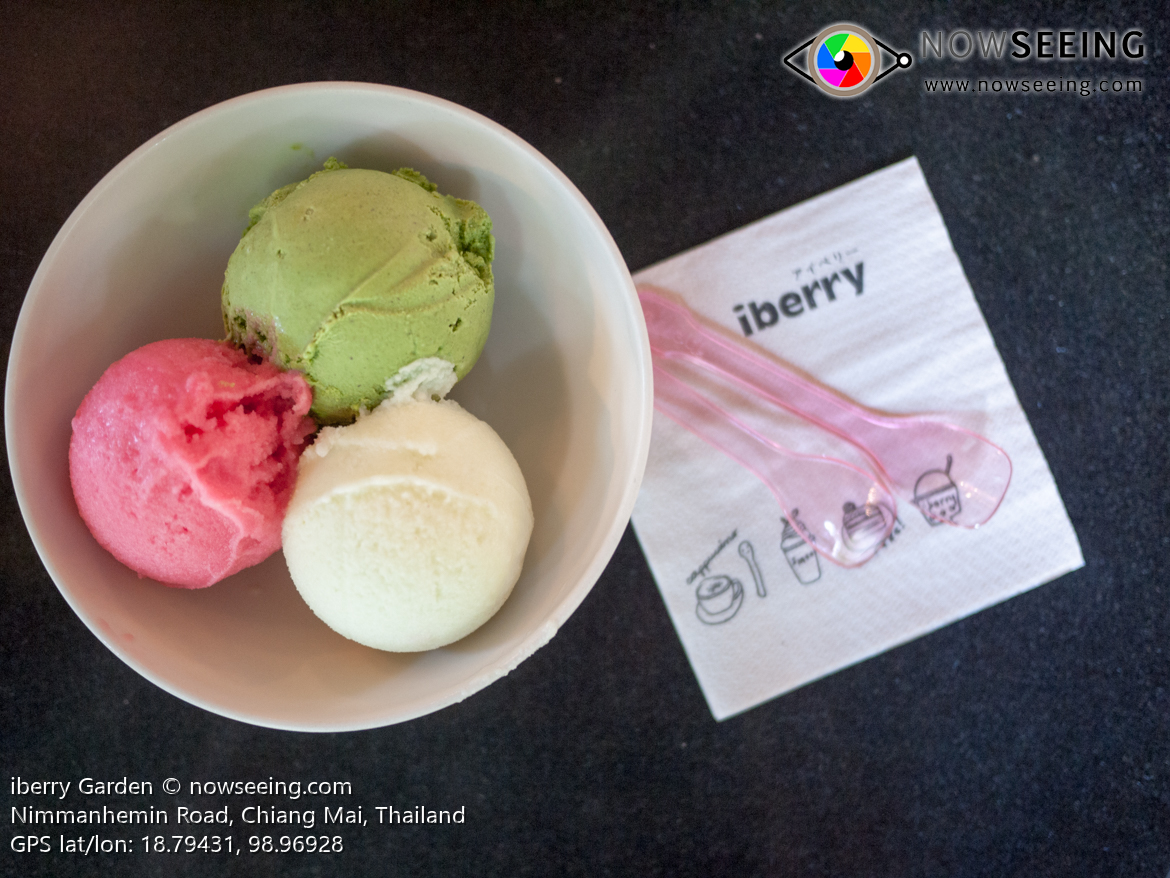 Iberry delight texture is credited to the original recipe from a famous European cooking school in Vienna & Italy. Khun Koi; the production executive of iberry, has devoted himself in developing the ice cream collection and so far has come up with more than 100 recipes.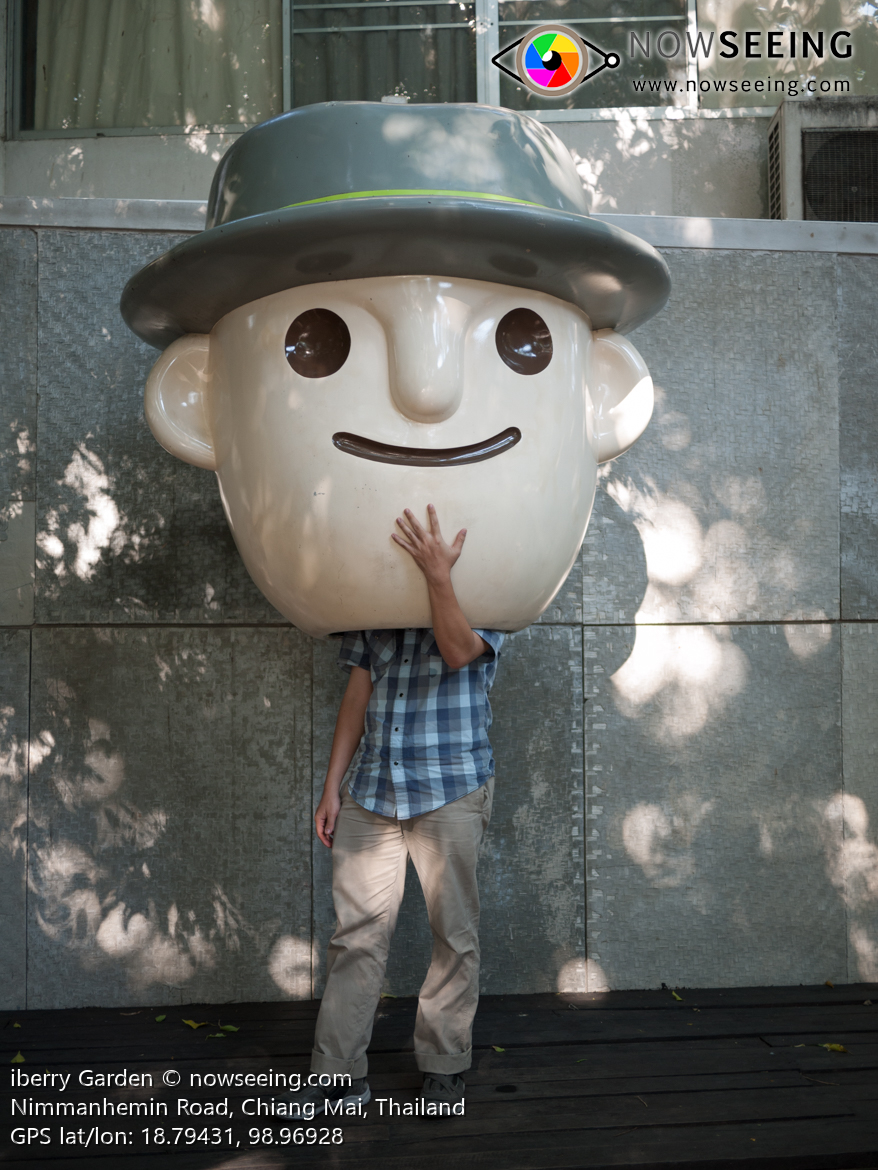 As of 2017, there are 17 Iberry branches in Thailand. However, if you are looking for some insta-worthy photos, iBerry Garden is recommended.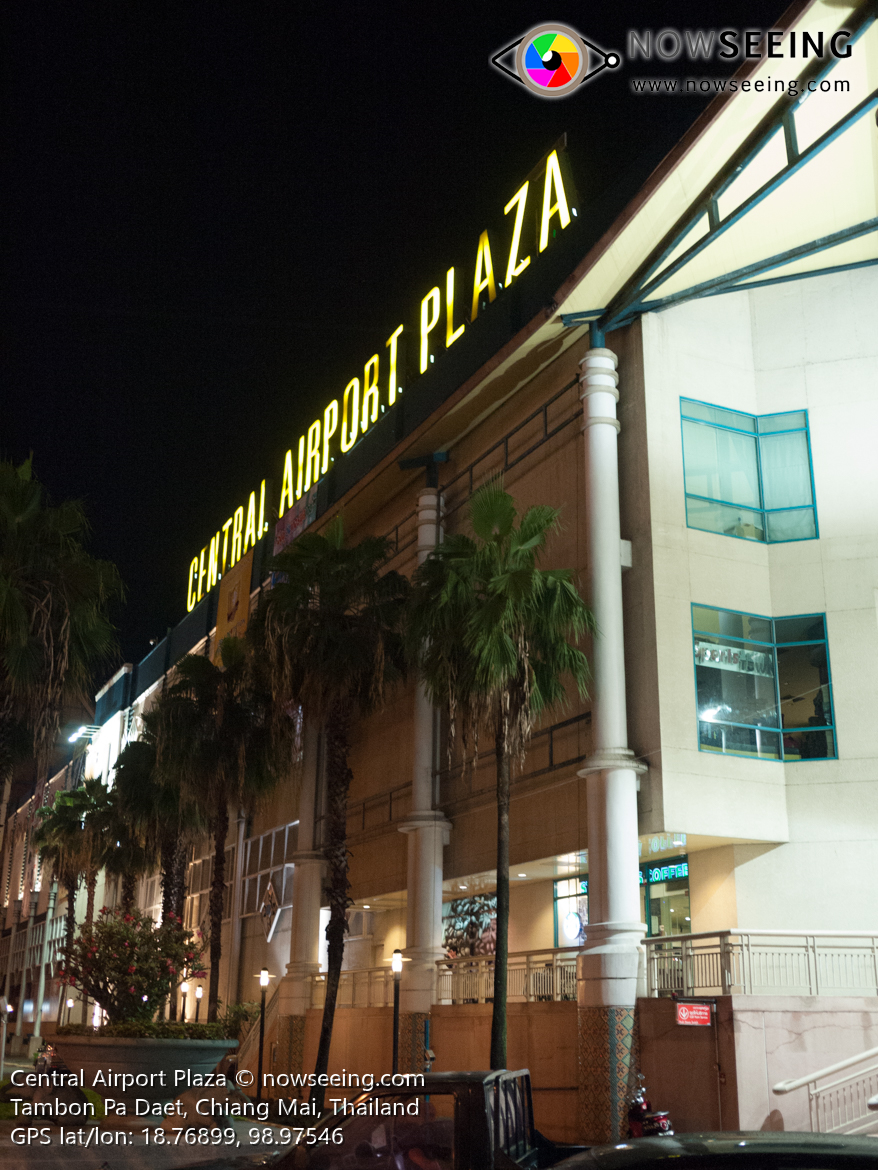 We spent our evening shopping at Central Airport Plaza - an old shopping mall near to Chiang Mai International Airport.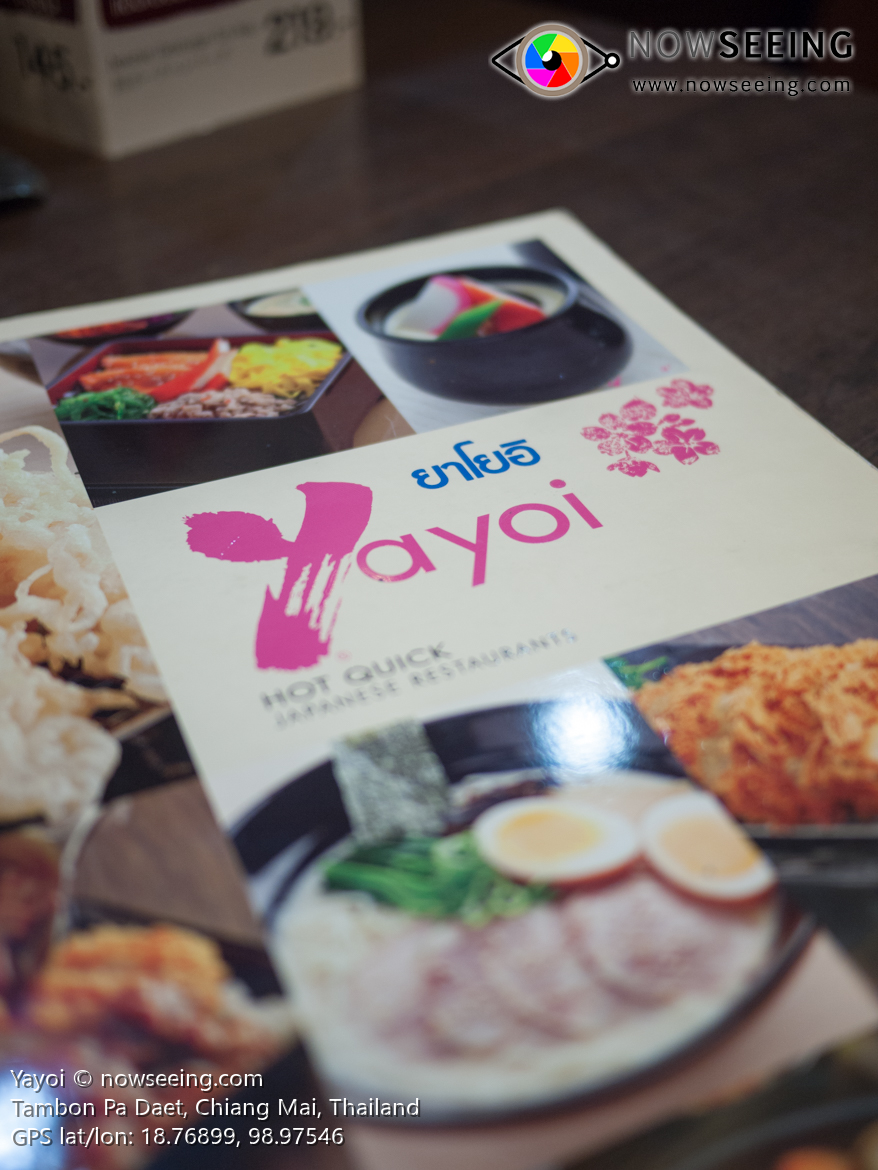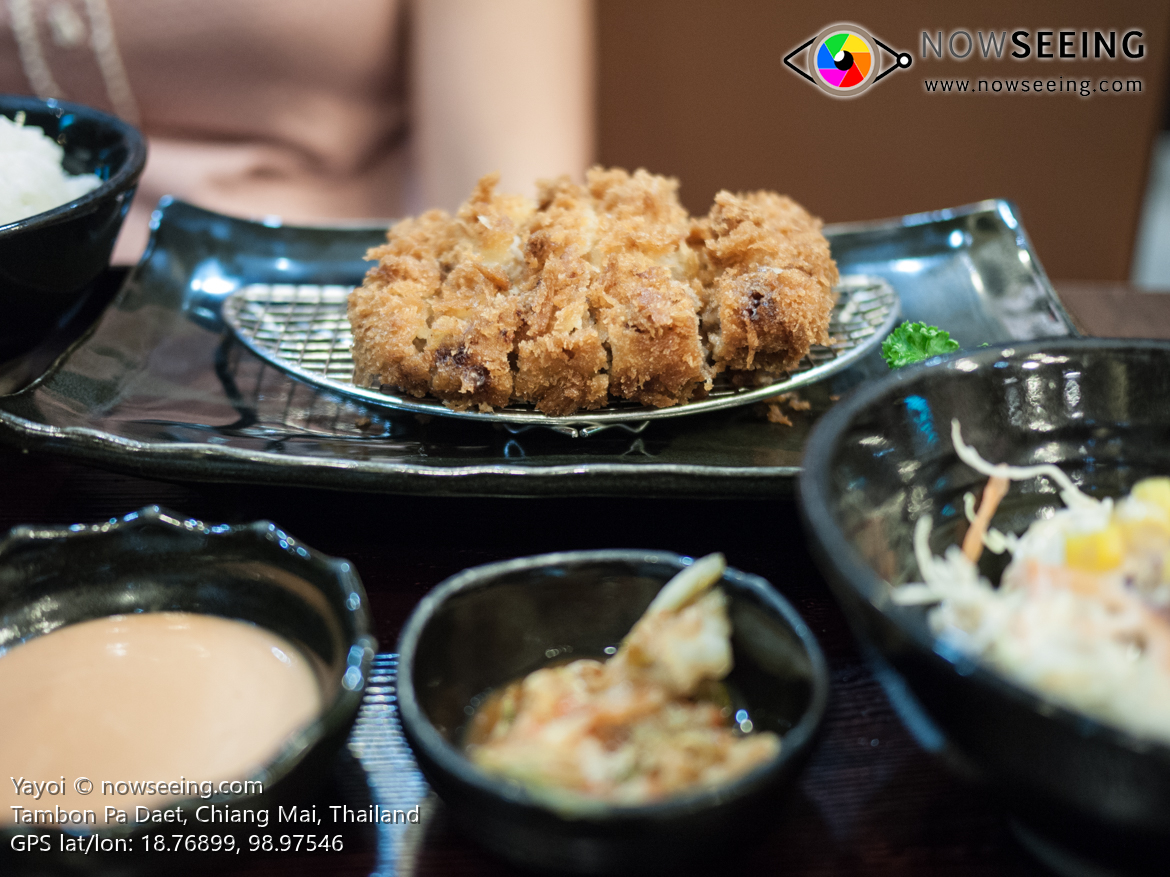 We had our supper at Yayoi inside the mall - a Japanese restaurant in the mall. We had ourselves a Yayoi Sakana Bento (THB 175) and Pork Cheese Burger (Set) (THB 155). Now, those were some affordable food as long as Japanese cuisine was concerned.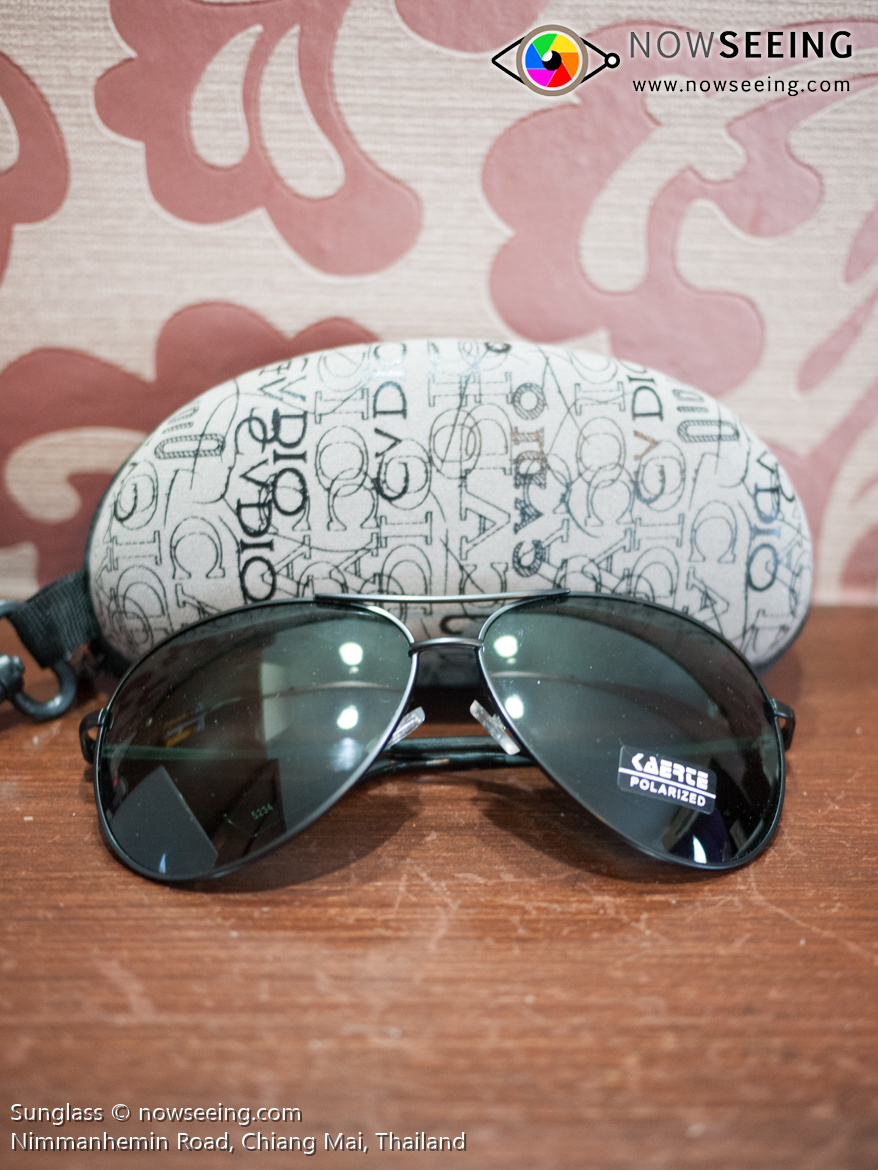 If you ask me, "Anything you bought from Central Airport Plaze?". My answer to you is, my very first pair of sunglasses from a stall in the mall. Unbranded but who cares. A piece of advice though, grabbing a red cab was difficult here especially after 10pm.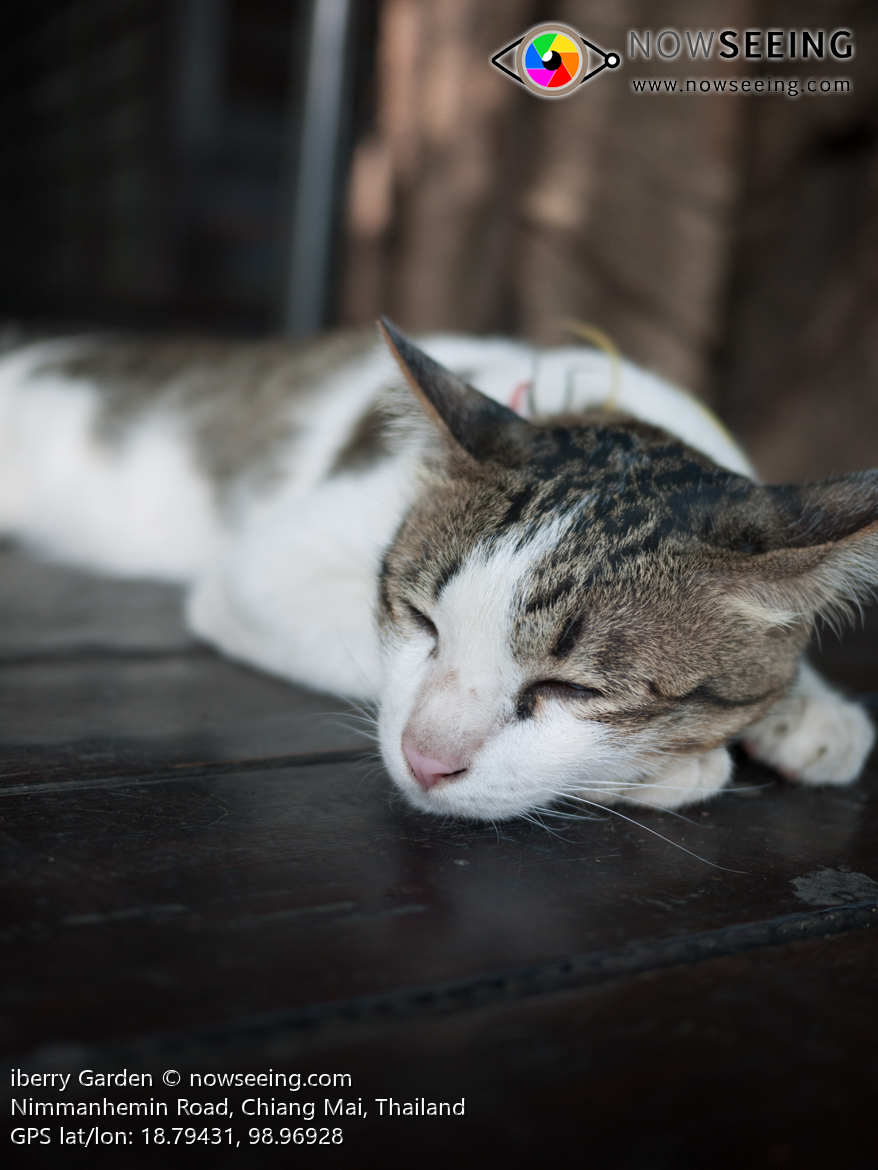 Thanks all for the day 5 - a relaxing day consisting of walking and eating around Nimmanhaemin Road. As a whole, if you are looking for trendy cafes or shops for upscale lifestyle, Nimman Road is worth considering. 
If you like our articles, kindly like our Facebook page at:
https://www.facebook.com/nowseeing/
To jump to any Chiang Mai post, click on one of the links below:
Day 1 - Kuala Lumpur to Chiang Mai old city
Day 4 - Pai to Chiang Mai Sunday Night Market
Day 5 - A day in Nimman
Day 6/7 - A day in Doi Suthep, Art in Paradise and Goodbye