Perak
Details

Category: Perak
Published: 12 February 2017
Hits: 12550

Ipoh is also known as Hill City in which the city is surrounded by hills with some of them containing limestone caves opened for public. If there is only one cave you need to visit in Ipoh, we recommend Kek Look Tong 极乐洞 - a well-maintained, breezy limestone cave with high ceiling and a landscape garden. It is also a famous morning exercise place for locals.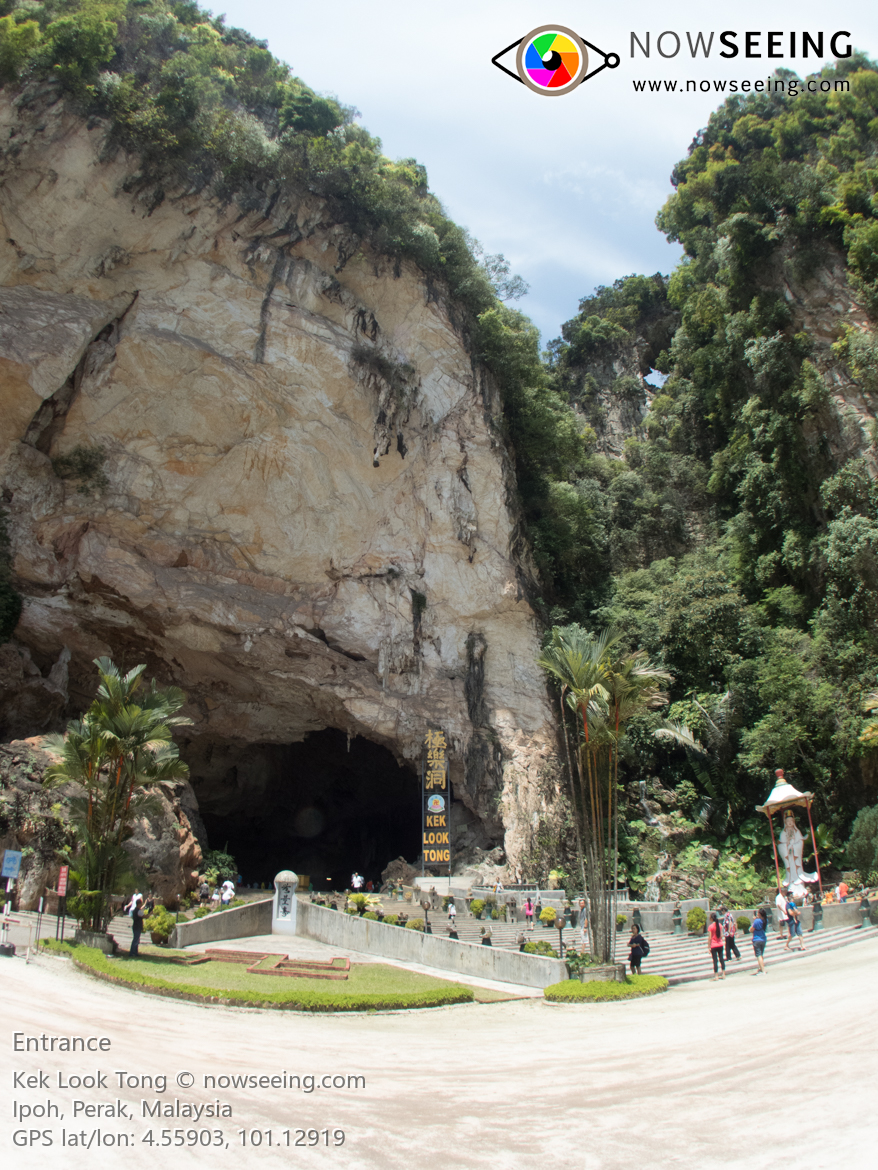 Kek Lok Tong is one of the caves in Gunung Rapat southeast of Ipoh town and to access it, one needs to pass through a residential area. An easier way to get there is by using Waze and enter the GPS coordinate which is available at the end of this post. Ample parking space is available at the entrance of the cave.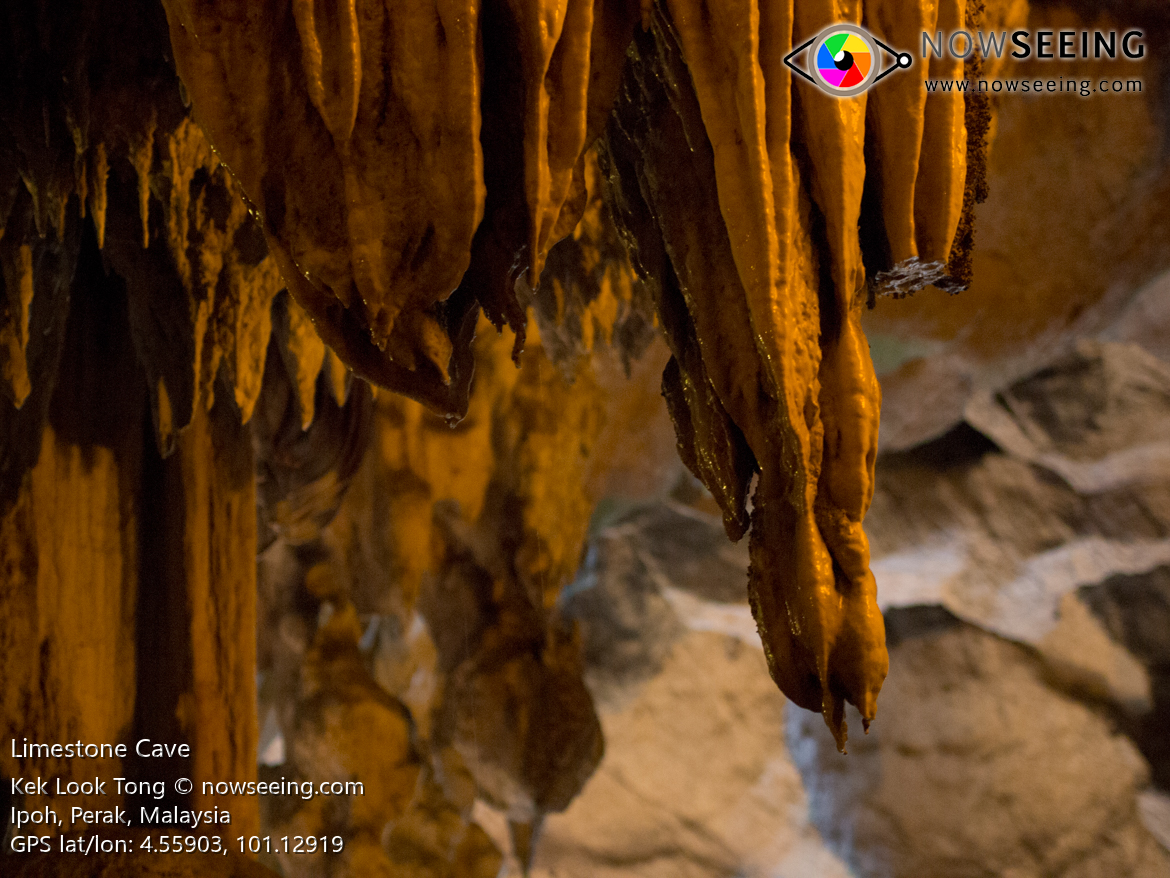 (Reference: Kek Look Tong official website) The 12 arce's Kek Look Tong can be traced back as early as year 1920 as a place for worship. Back then, it was called "Tien Hou Gong" (天后宫). In year 1960, the cave becomes part of the iron mining site operated by the late Mr. Chooi Ah Kee who cleaned up small prayer section of the cave to allow mining truck access through the cave.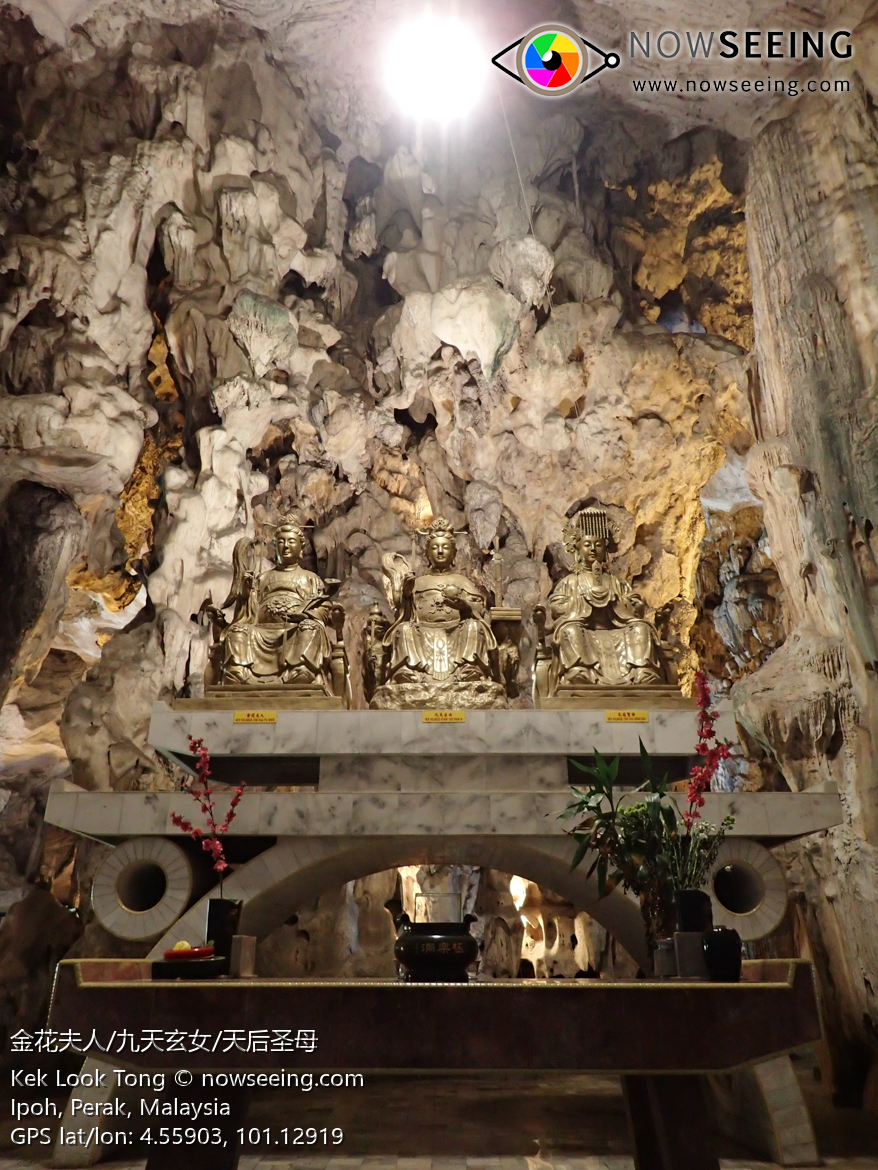 In year 1982, the temple was handed over by the son of Mr. Chooi to a non-profit organization called Kek Look Seah 极乐社 and the cave was then renamed to Kek Look Tong 极乐洞. Today, visitors can still worship Tien Hou (also known at Mazu 妈祖) in the premise, and she is just one of total 13 Taoist and Buddist statues cast by expert sculptor in Taiwan.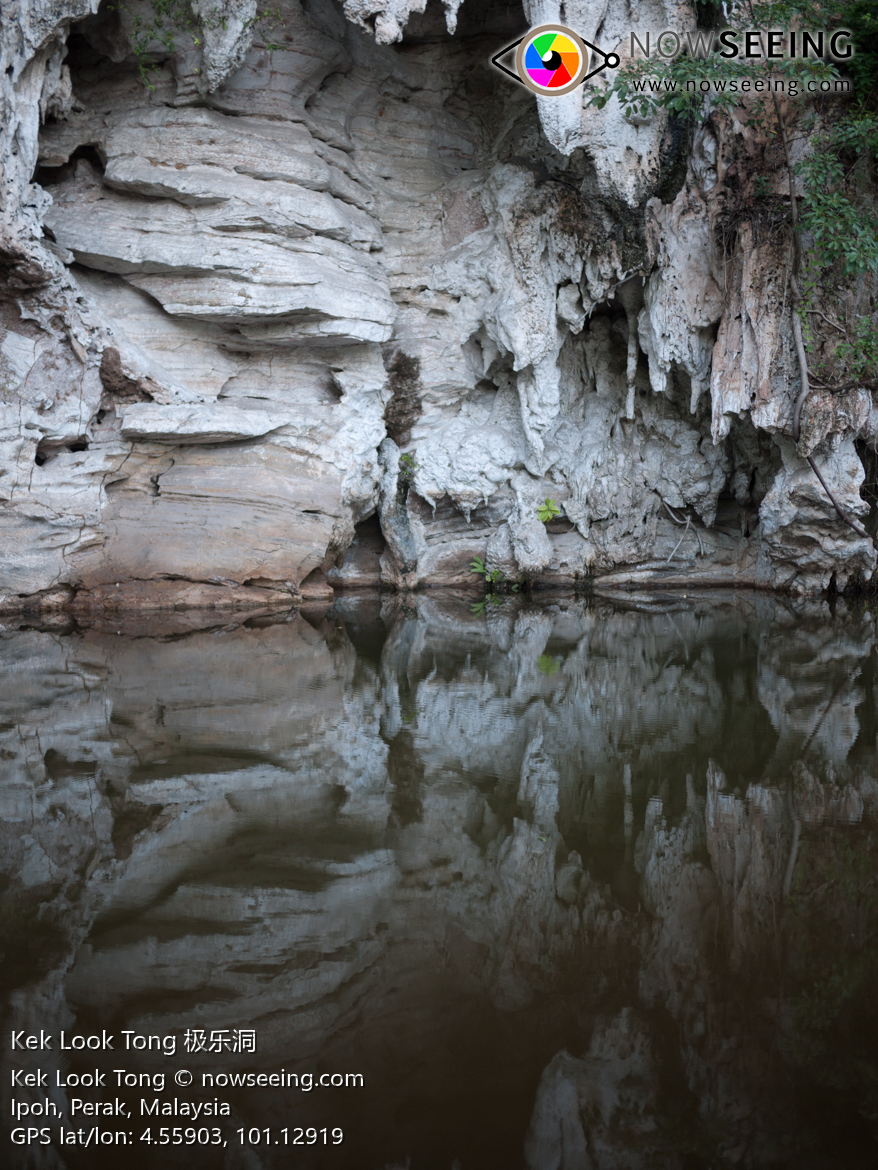 The committee of Kek Look Seah took on development of the cave by enlarging the cave, as well as reclaiming the swampy area near the rear entrance using soil and earth from a nearby hillock.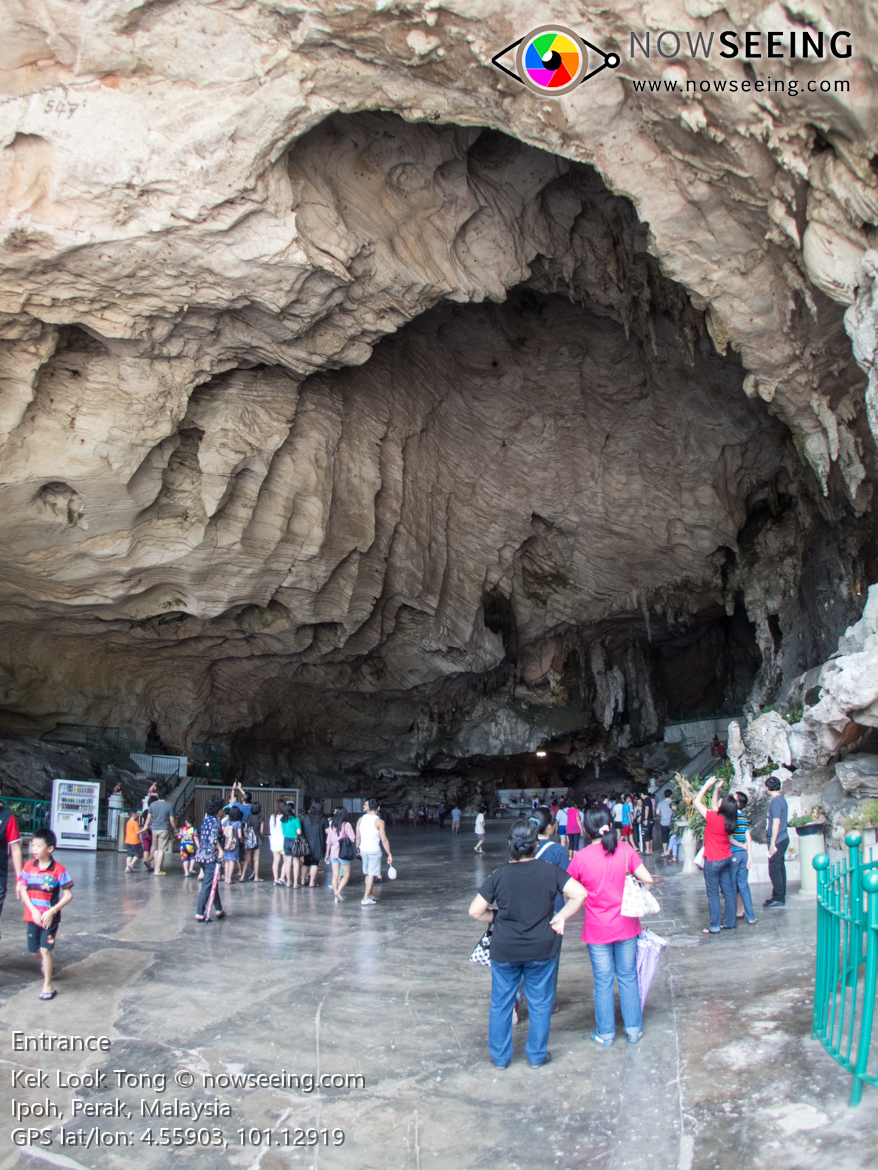 The floor of the cave has been filled and then paved into a flat surface while parts of the rough cave wall are lined with marble tiling.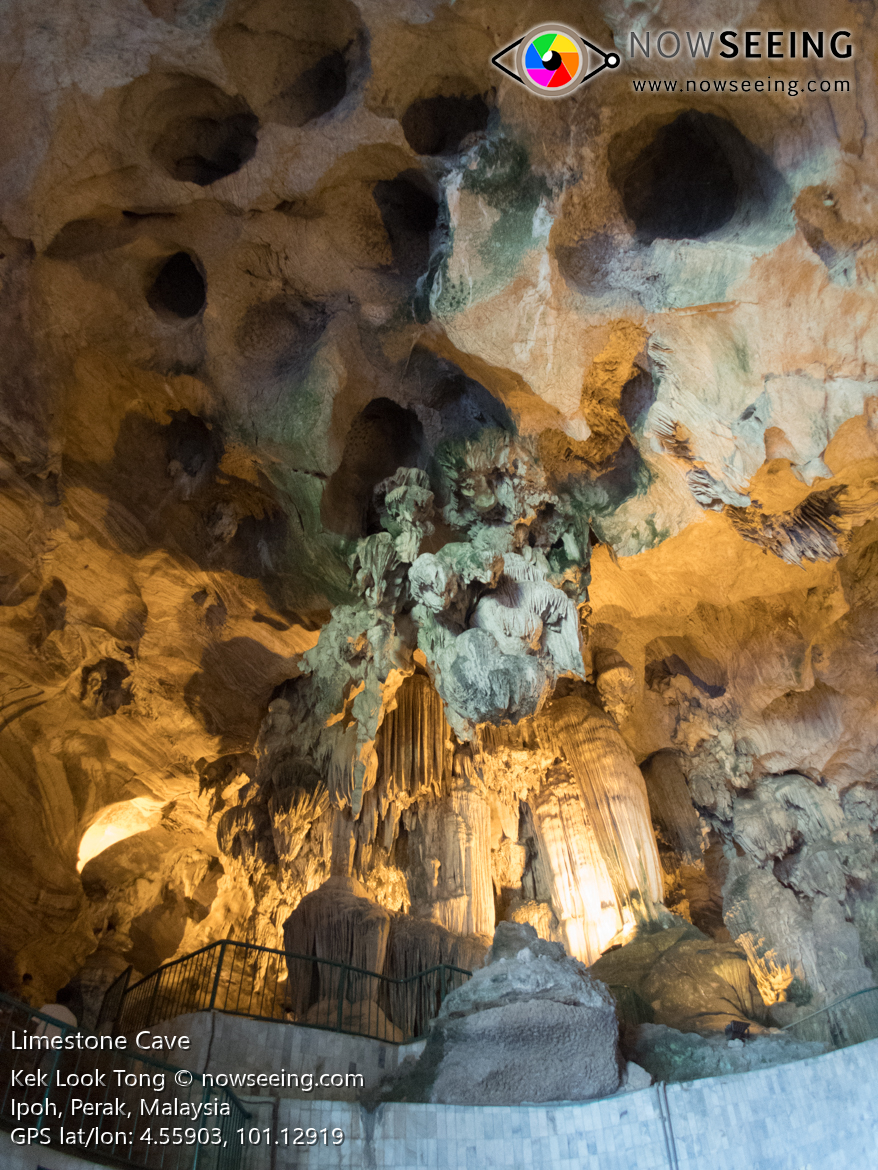 The impressive stalactites and stalagmite formations however were left alone.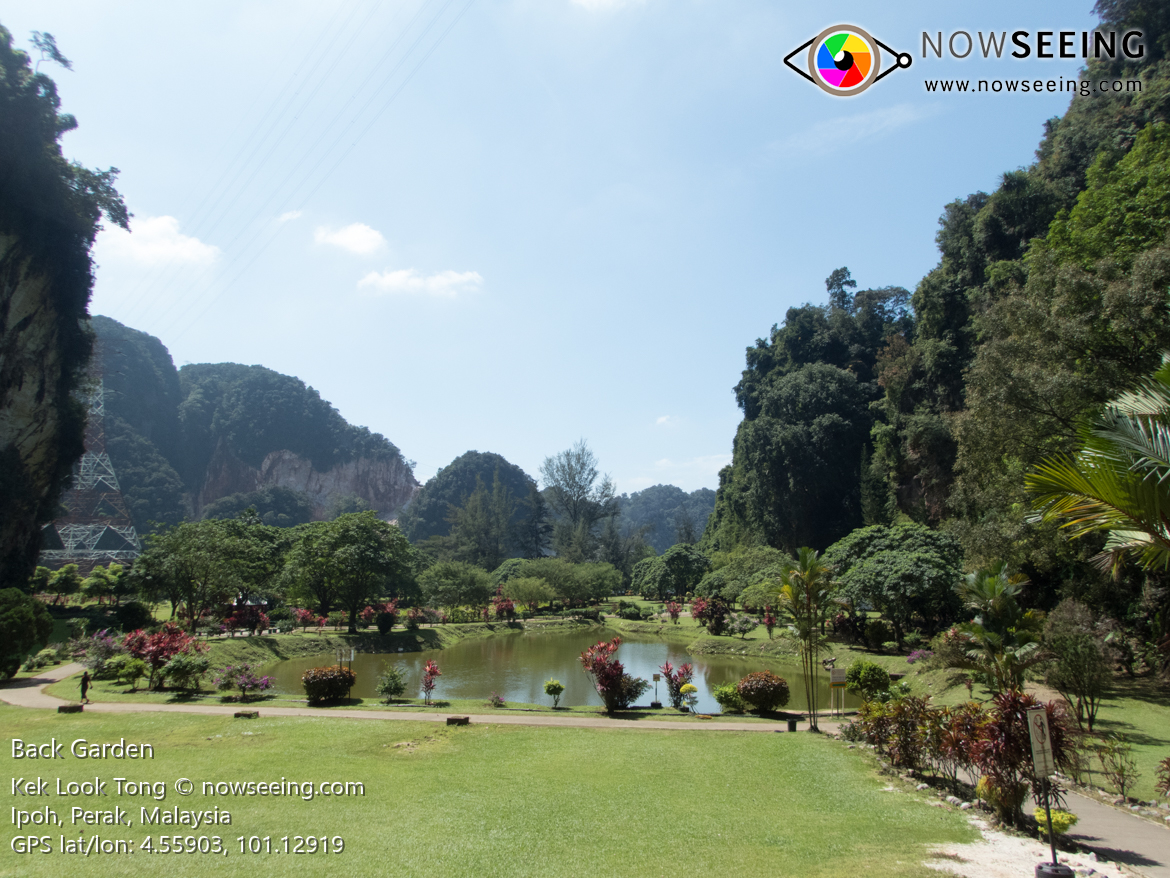 In contrast to other limestone caves, Kek Look Tong is breezy as the high ceiling cave is connected to landscape garden at the back. One can basically sit inside the cave whole day without getting sweat. A little climbing is required and also beware of the slippery staircases during raining season. Monkeys will occasionally popping out in the landscape garden and feeding is not permitted.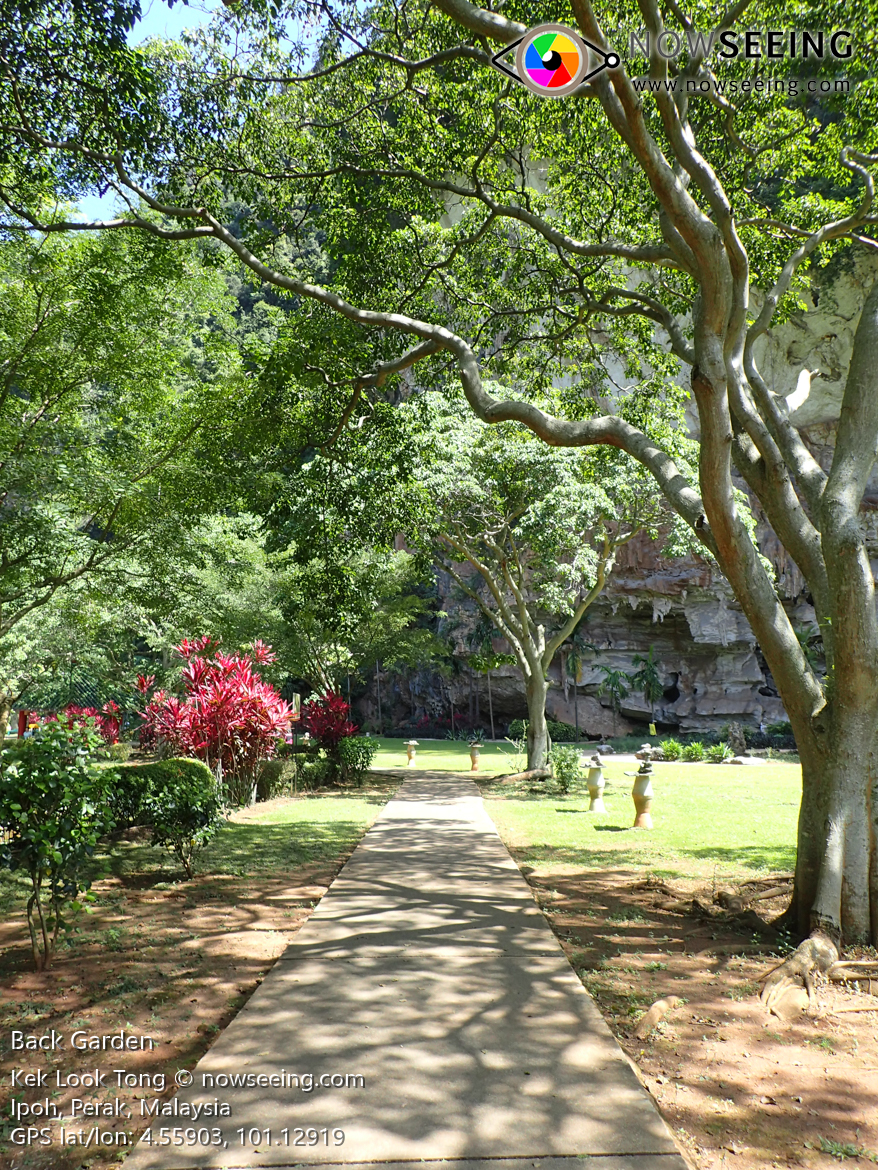 The award-winning back garden consists of two lakes, a jogging track, and one of the longest reflexology footpaths in Ipoh.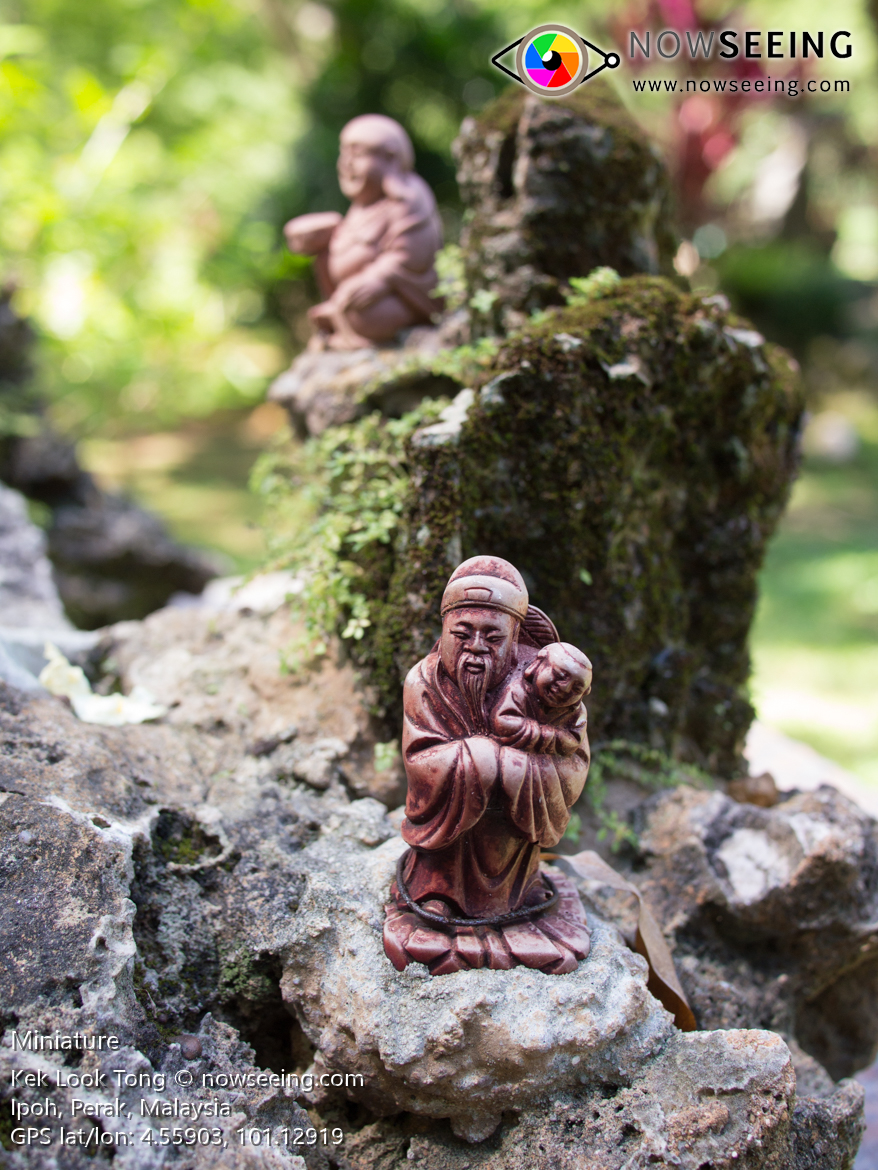 Also, unlike other caves, miniatures and sculptures can be found everywhere and each time we set our foot in, we sure will bring along our camera with fast lens for some "bokeh-licious" photos.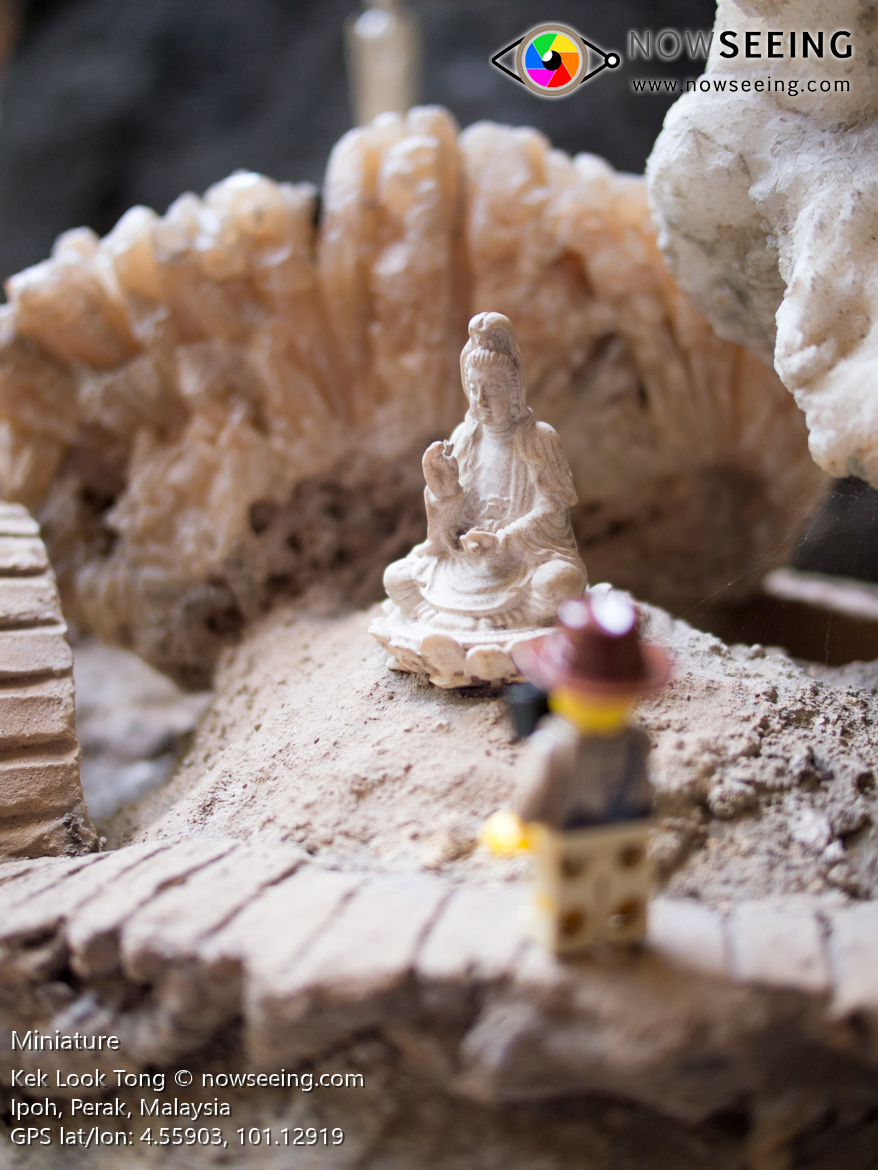 An idea for you is perhaps you may bring along your Lego mini-figures.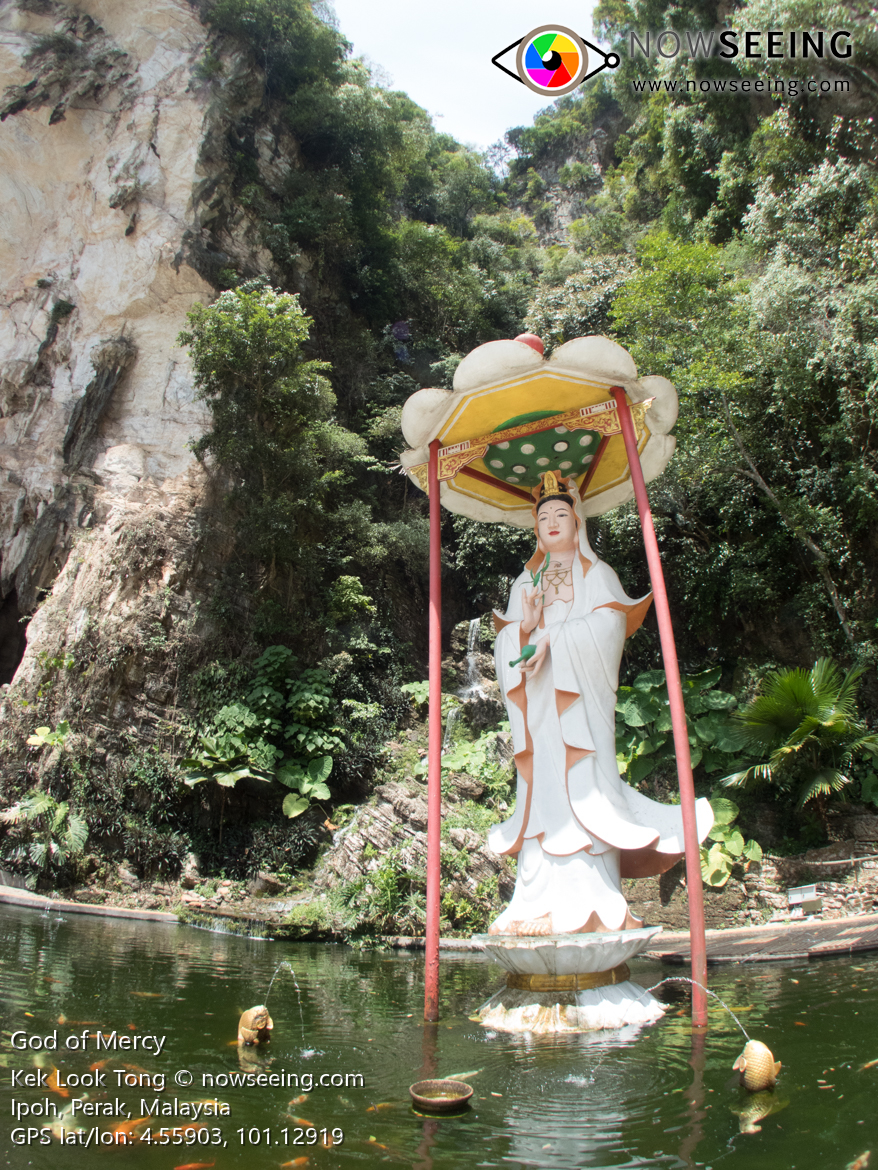 As a whole, a well-maintained limestone cave you should not miss during your Ipoh trip. Kek Look Tong is opened daily from 7am to 6pm. Admission is free. For complete photo gallery, please visit and LIKE our Facebook page. Thanks.
Kek Look Tong 极乐洞
Address: Gunung Rapat, Ipoh, Perak
GPS: 4.55903,101.12919
Opening Hours: 7am-6pm daily
Admission: Free
Tel: 605-31281129
Website: Official Website