Kuala Lumpur
Details

Category: Kuala Lumpur
Published: 01 January 2016
Hits: 82954

"Eastern & Oriental", or simply E&O, is a well-known hotel in Penang. Little did we know that there is another "E&O Hotel" in Kuala Lumpur until we traveled there for a short trip. Today, we introduce you E&O Residences in the heart of Kuala Lumpur.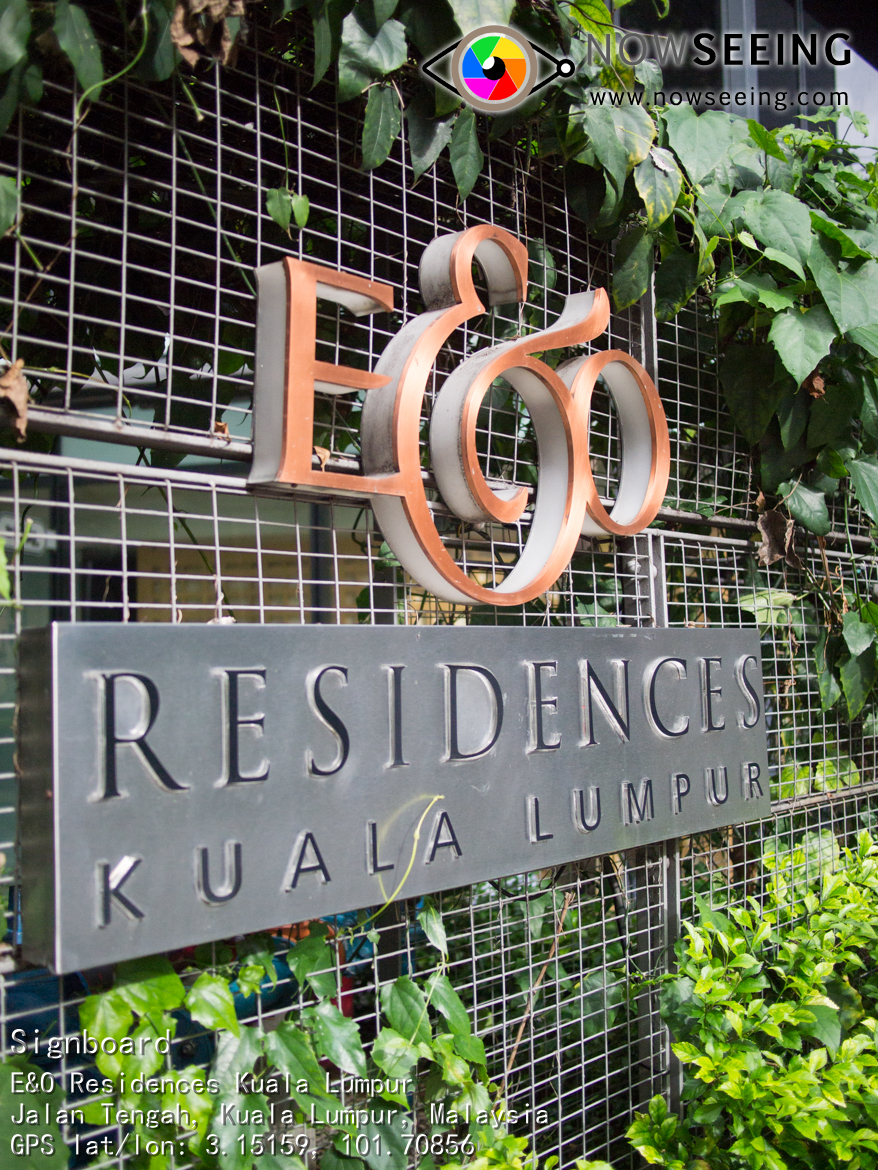 Unlike E&O Hotel, E&O Residences is actually a luxury serviced apartment located at Jalan Tengah, Kuala Lumpur with KL Tower, KLCC Convention Center and Pavilion shopping mall just around the corner.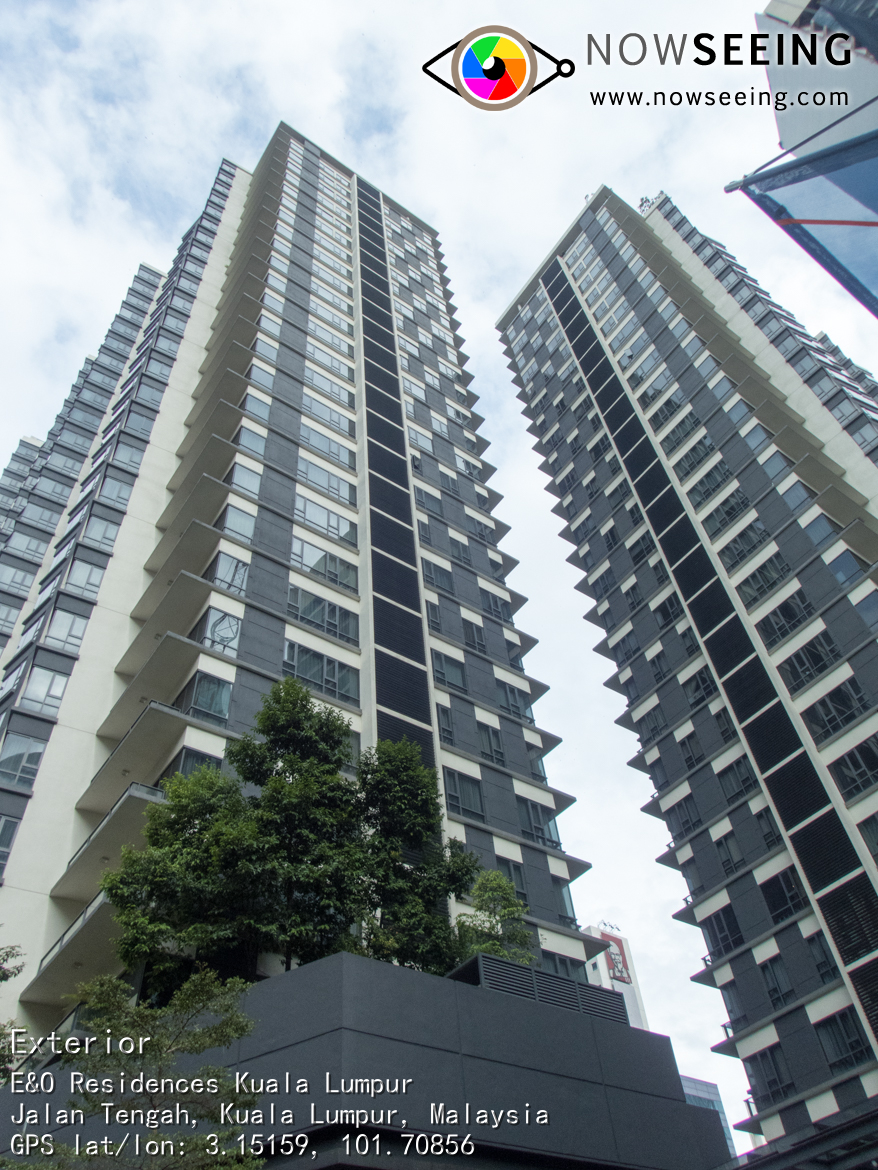 E&O Residences was built in year 2012. The same gated compound houses St Mary Residences. Both are luxury apartments under the same E&O management with E&O Residences being a "hotel" for guests, whereas St Mary is an apartment for local residents.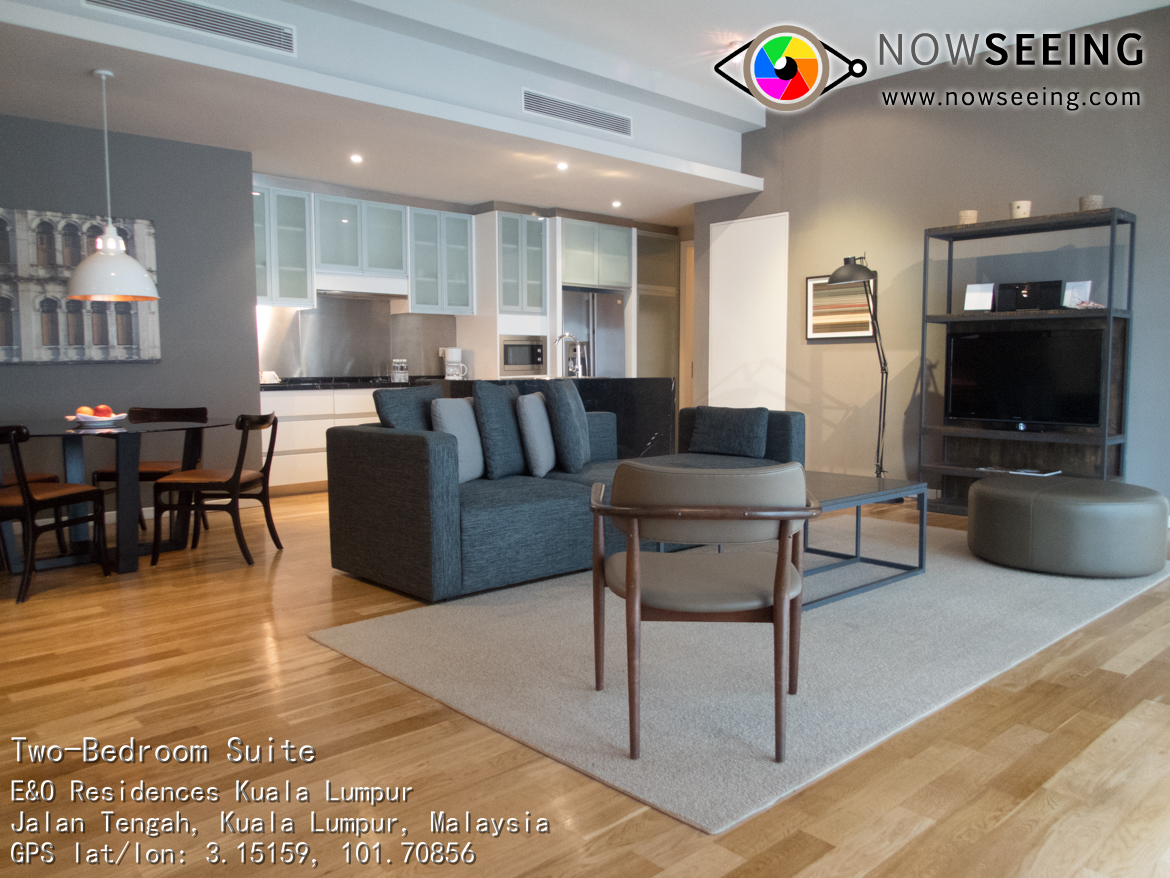 E&O Residences consists of 200 units of chic and elegant residential suites. Two types of rooms are available - one-bedroom suite (1,131 sq ft) and two-bedroom suite (1,442 sq ft). Each of them consists of 100 units. Located at the Central Business District (CBD), perhaps the biggest question is: How much per night? A quick check in Agoda shows that one-bedroom suite is priced as low as RM368+ per night whereas two-bedroom suite is RM560+. Personally, we feel that it is pretty reasonable with the following features...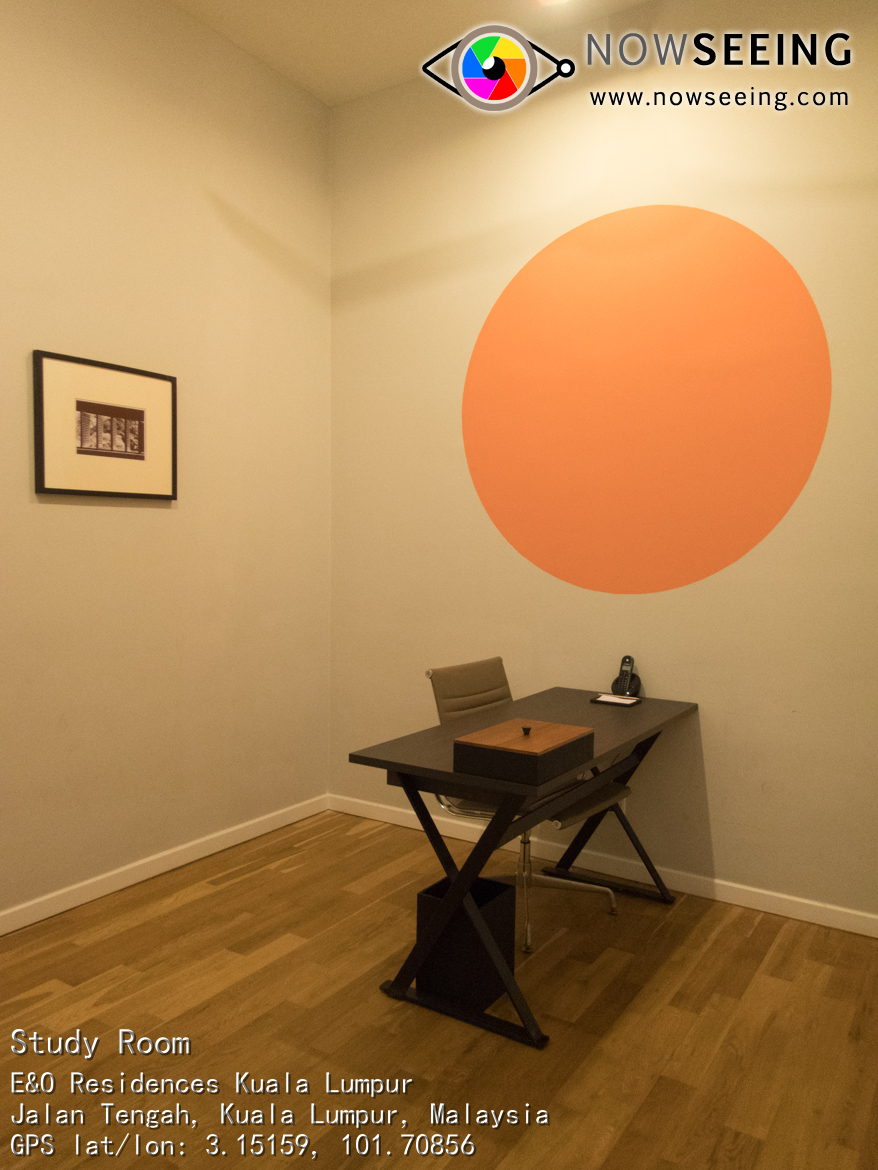 First of all, it is an apartment consists of a living room, a kitchen, one or two bedrooms, one or two bathrooms, a powder room, and a balcony. Two-bedroom suite even comes with a study room. Imagine it as a fully-furnished apartment.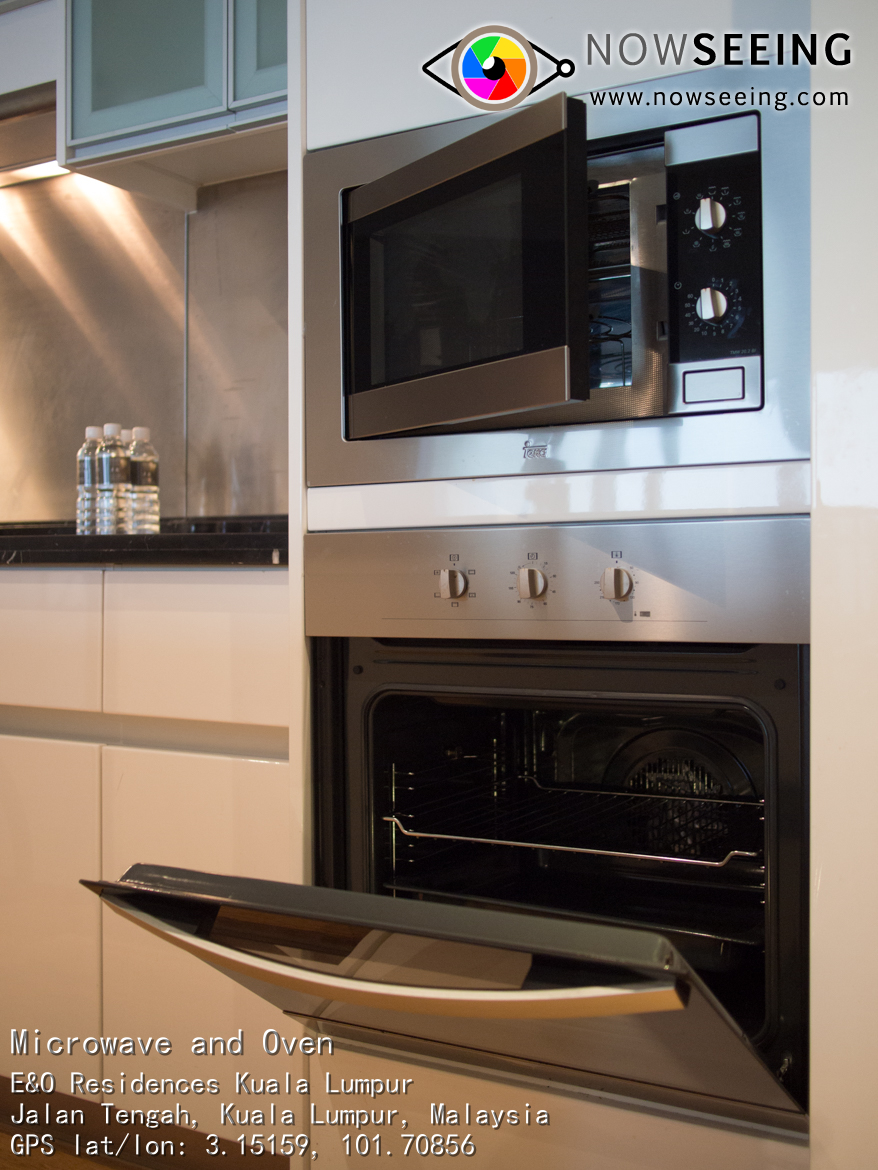 Four of us stayed in Two-Bedroom Suite for one night. Personally, we recommend you to stay more than one night in order to fully enjoy all the facilities there. For instance, the kitchen is equipped with a microwave, an oven, a large refrigerator, a washing machine and a dryer. Yes, you do not hear it wrong. There is a washing machine and a dryer in your suite.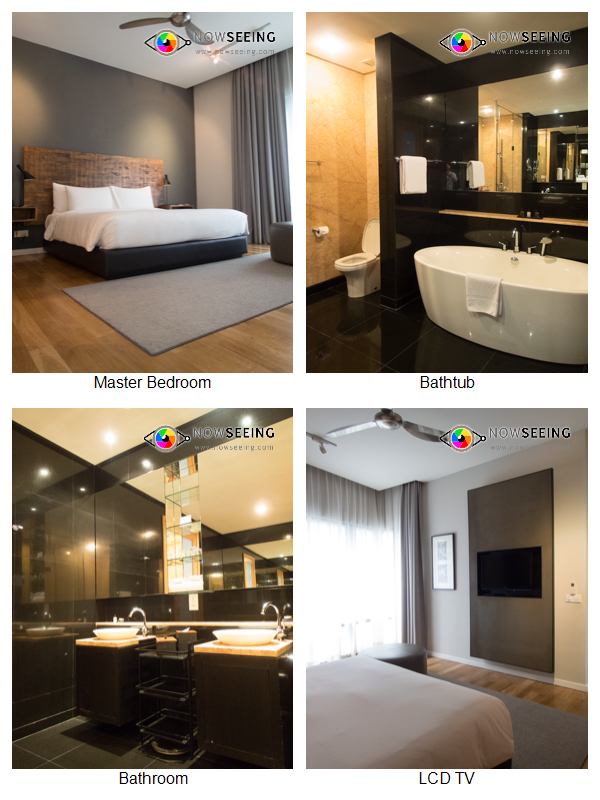 As for the master bedroom, we were pretty impressed with the bathroom attached. It is spacious with a bathtub, a hot shower, two basins, and a toilet bowl. The bedroom also comes with an LCD TV, wardrobe, and a safety box.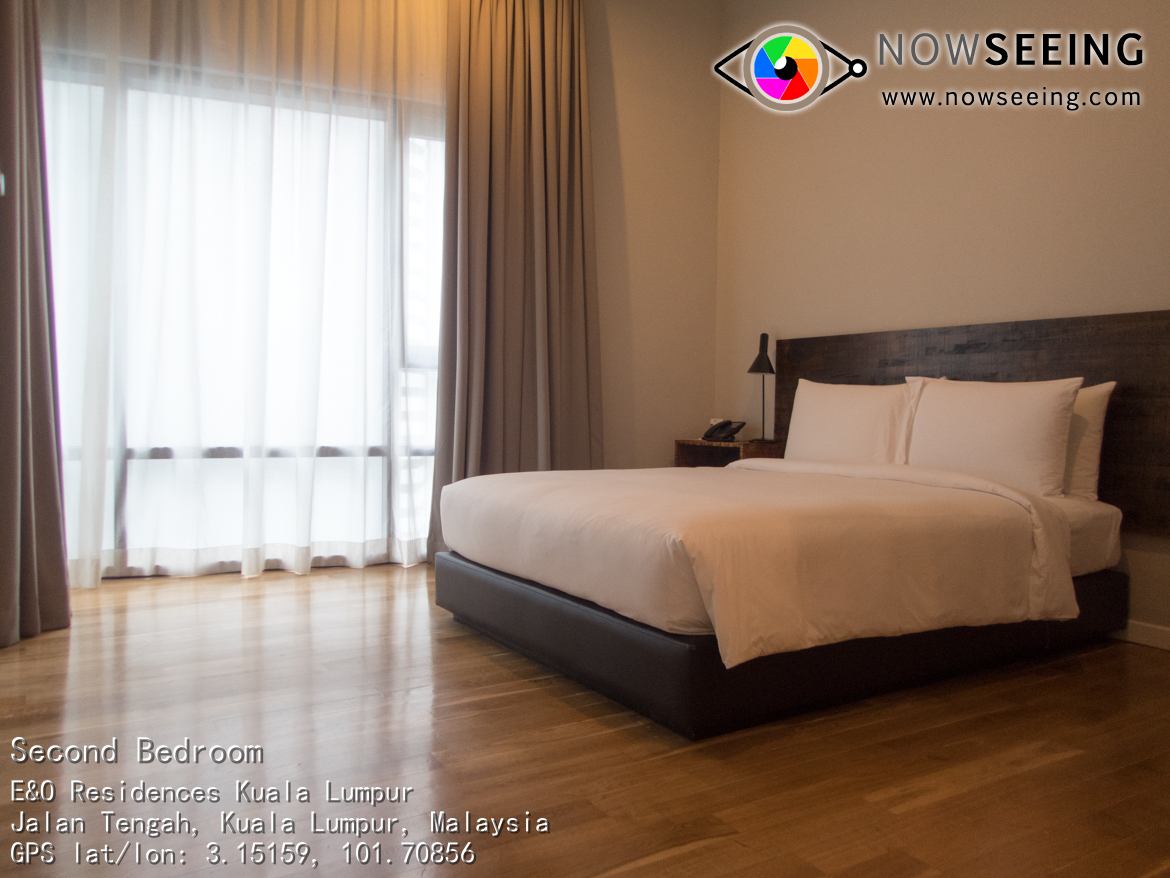 The second bedroom is smaller compared to the master one. Still, it has attached bathroom with hot shower.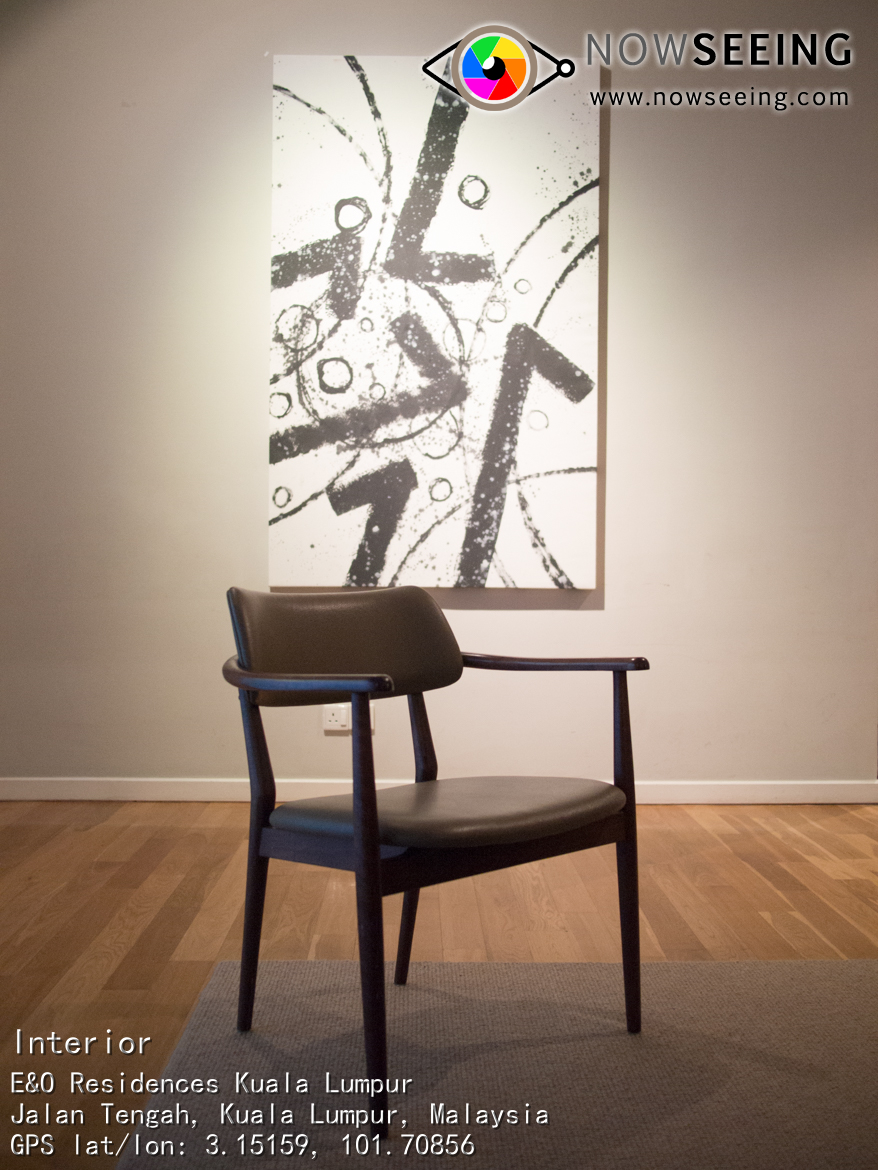 With laminated floor, balcony and wall art, the suite looks just like an apartment instead of a hotel suite. This could be our dream home.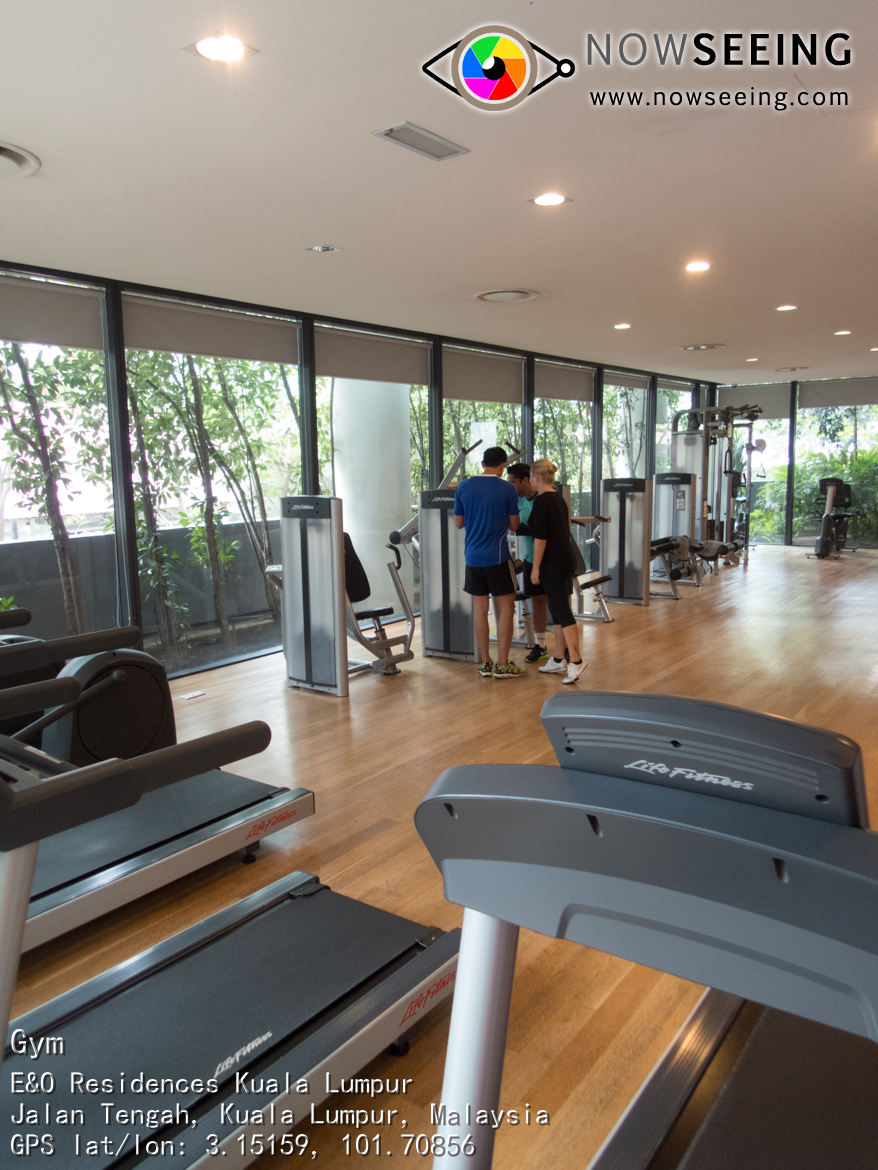 Facility-wise, most of the facilities are shared with St Mary Residences but they are well-maintained. For instance, state-of-the-art gym is available just right below St Mary building. By the way, your access card is the key to many facilities, including car park and gym. Please keep your card properly.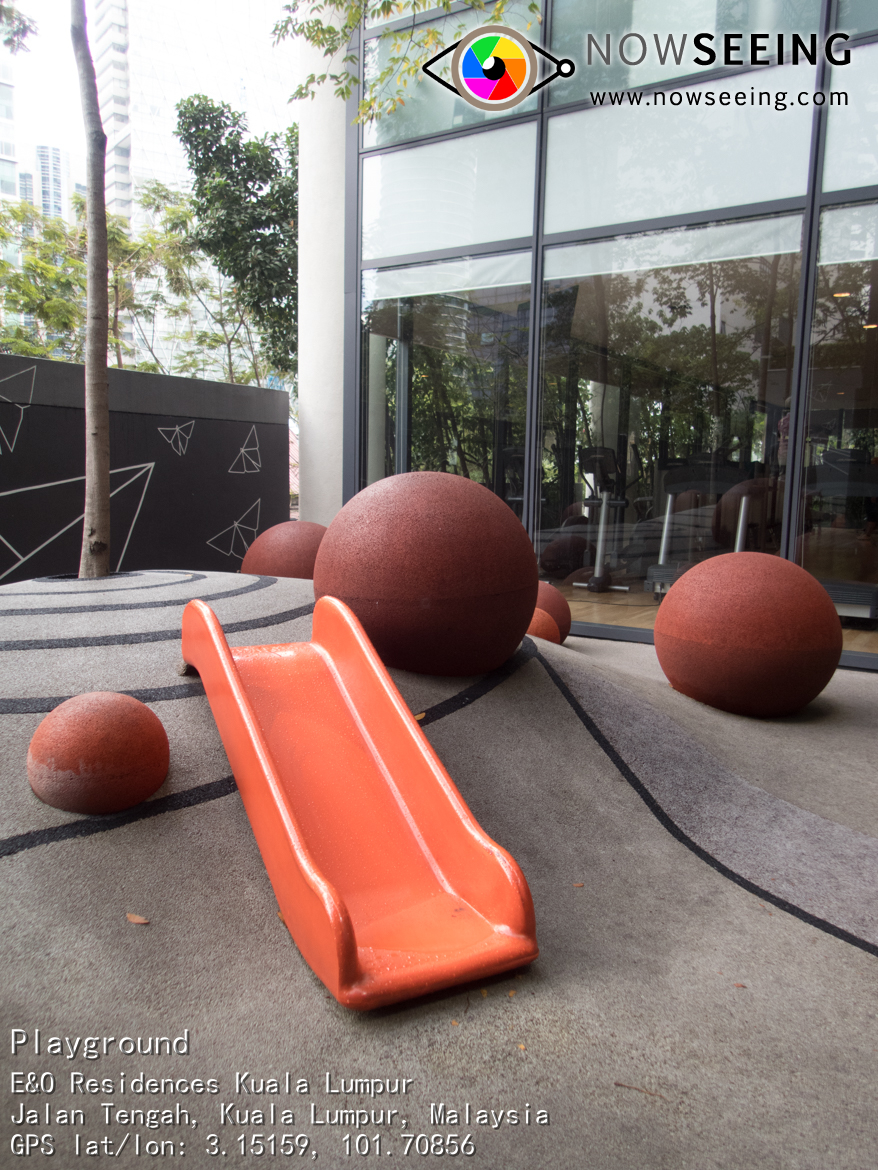 For family with kids, a children playground is also available. We liked the soft floor tiles in that area which make you feel like laying on the floor for the rest of the day.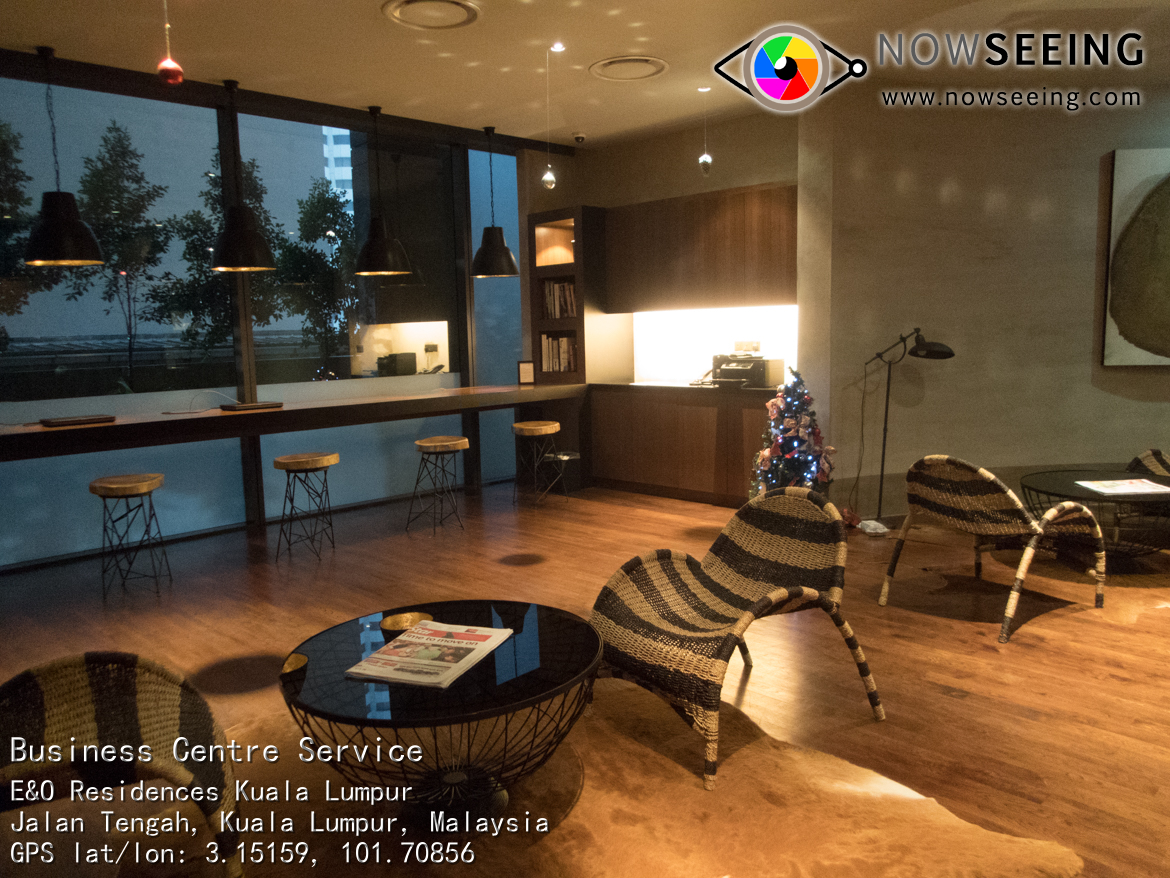 Coming for business trip? Business Center Services is also available next to the lobby with laptops and printers ready for you to access.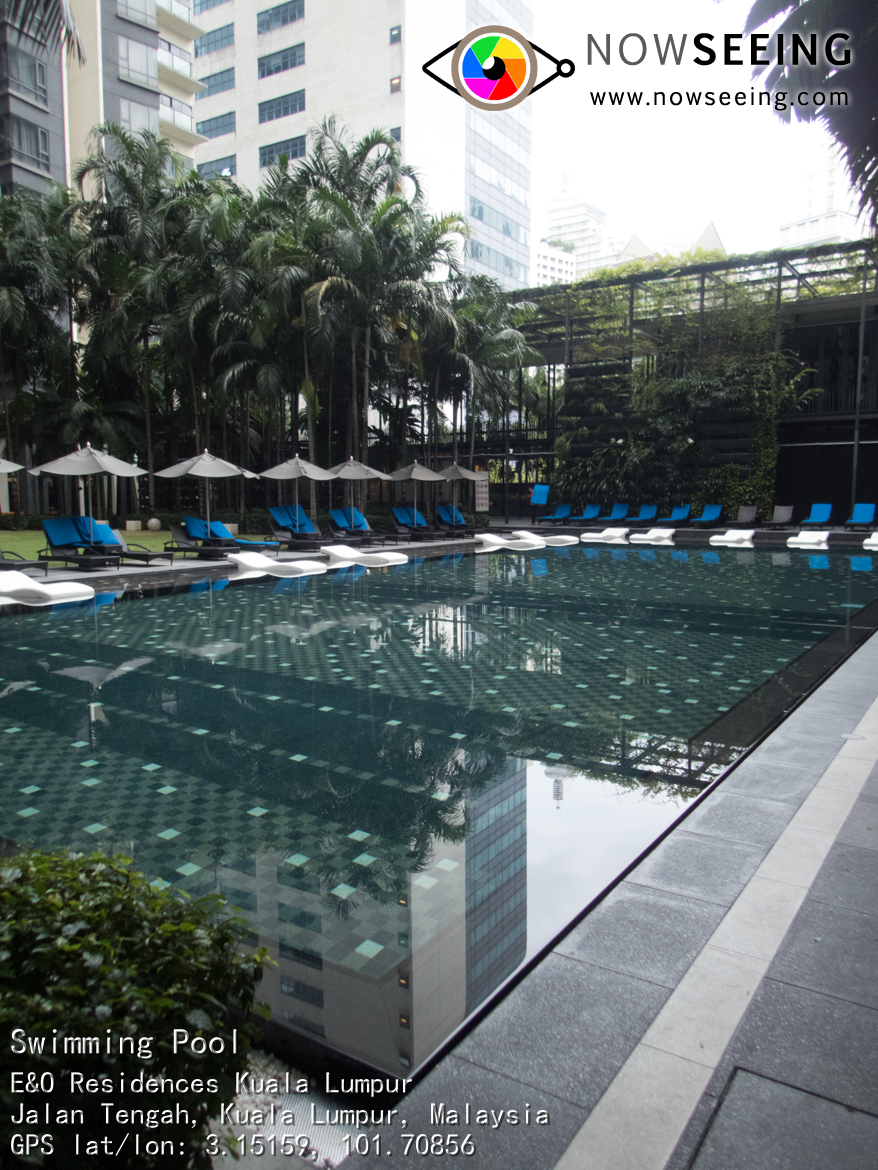 We actually spent some time in the morning to swim in outdoor infinity pool. The pool is opened as early as 7am with changing room just right behind the pool.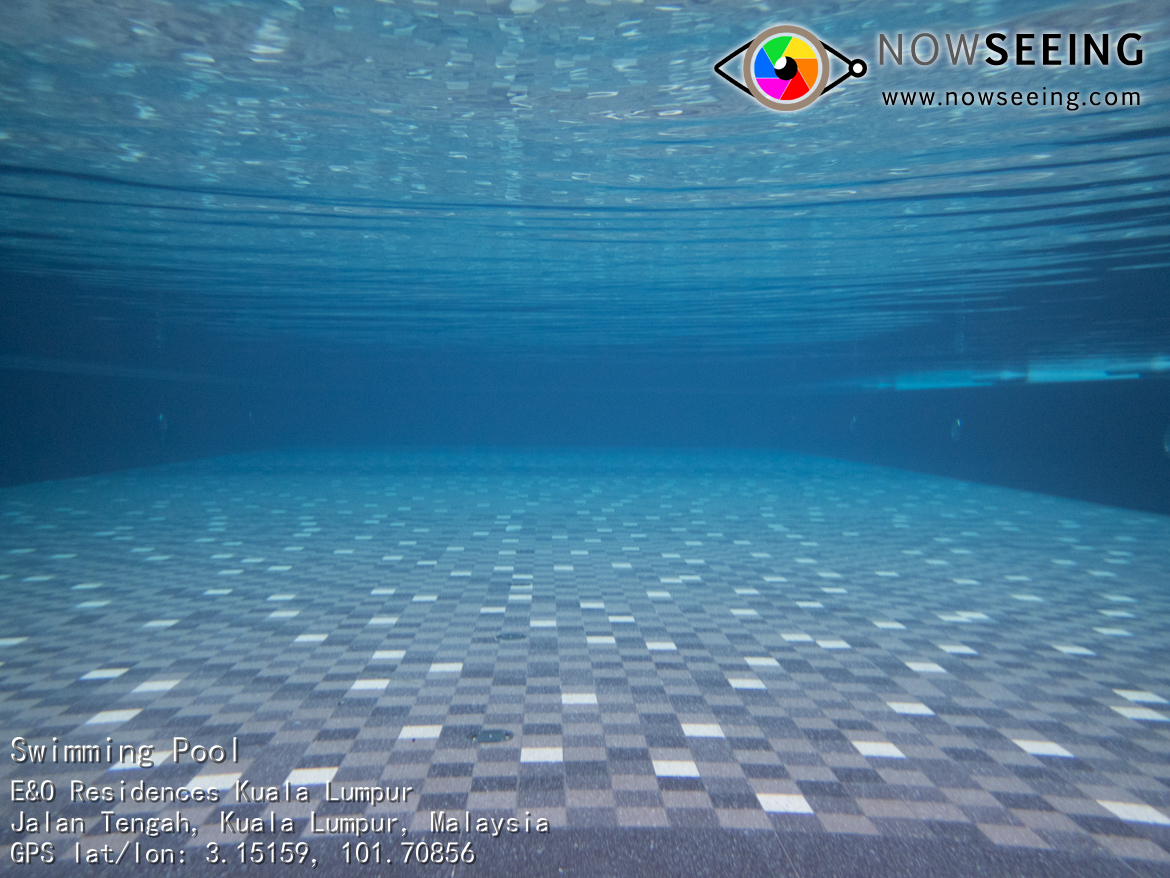 The pool has the water depth of 1.2 meter. Again, it is well-maintained with crystal clear water.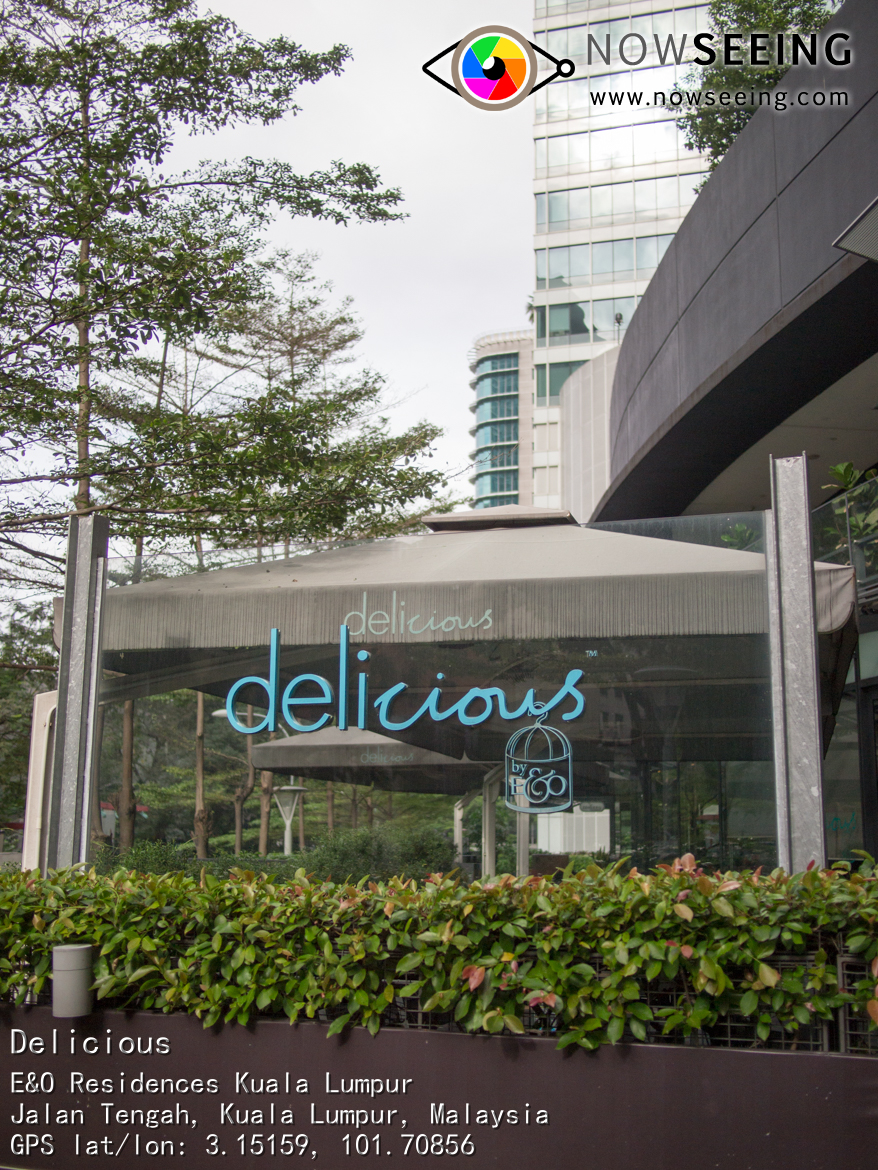 If your stay comes with breakfast, you can have your breakfast (from 7am-10pm) at Delicious which is located in front of E&O Residences. Delicious is a restaurant under the management of E&O as well (read our review here).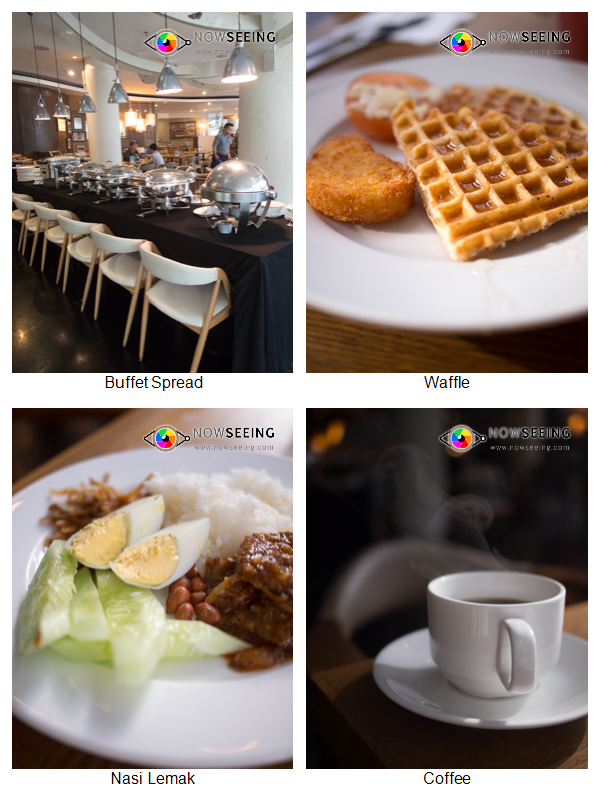 Breakfast-wise, it is buffet style with action stalls, hot tray items and bread station. Nothing beats a cup of black coffee early in the morning to kickstart your day.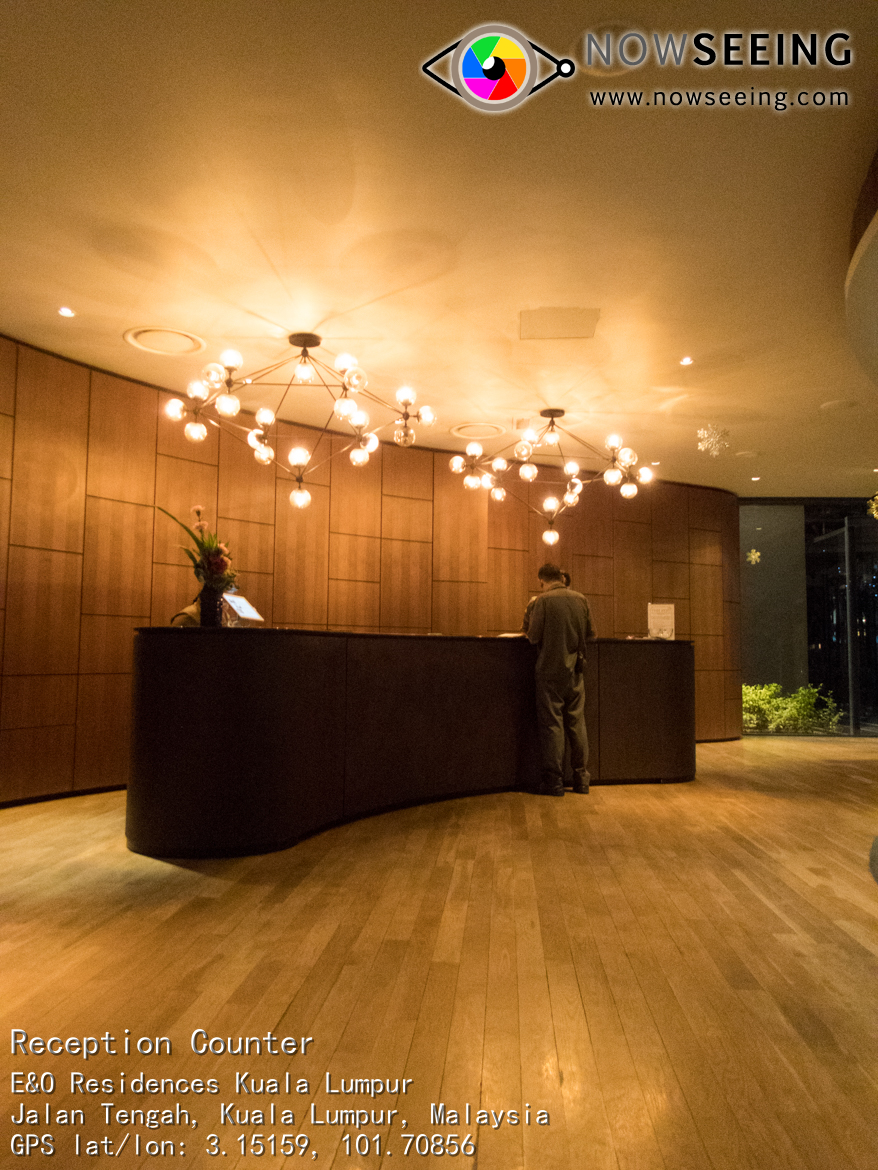 As a whole, E&O Residences is located at a very strategic location in Kuala Lumpur and is very suitable for both family or business stay. One night is simply not enough to fully enjoy the facilities provided. Perhaps a minor drawback is that since it is located in the same compound with a local residence apartment, you may need some time to get used to the tighter security there compared to normal hotels, especially if you are driving there. Furthermore, almost all the security guards are foreigners. While some are friendly, some may have communication problem with guests. Still, it does not stop us from re-visiting it again in future.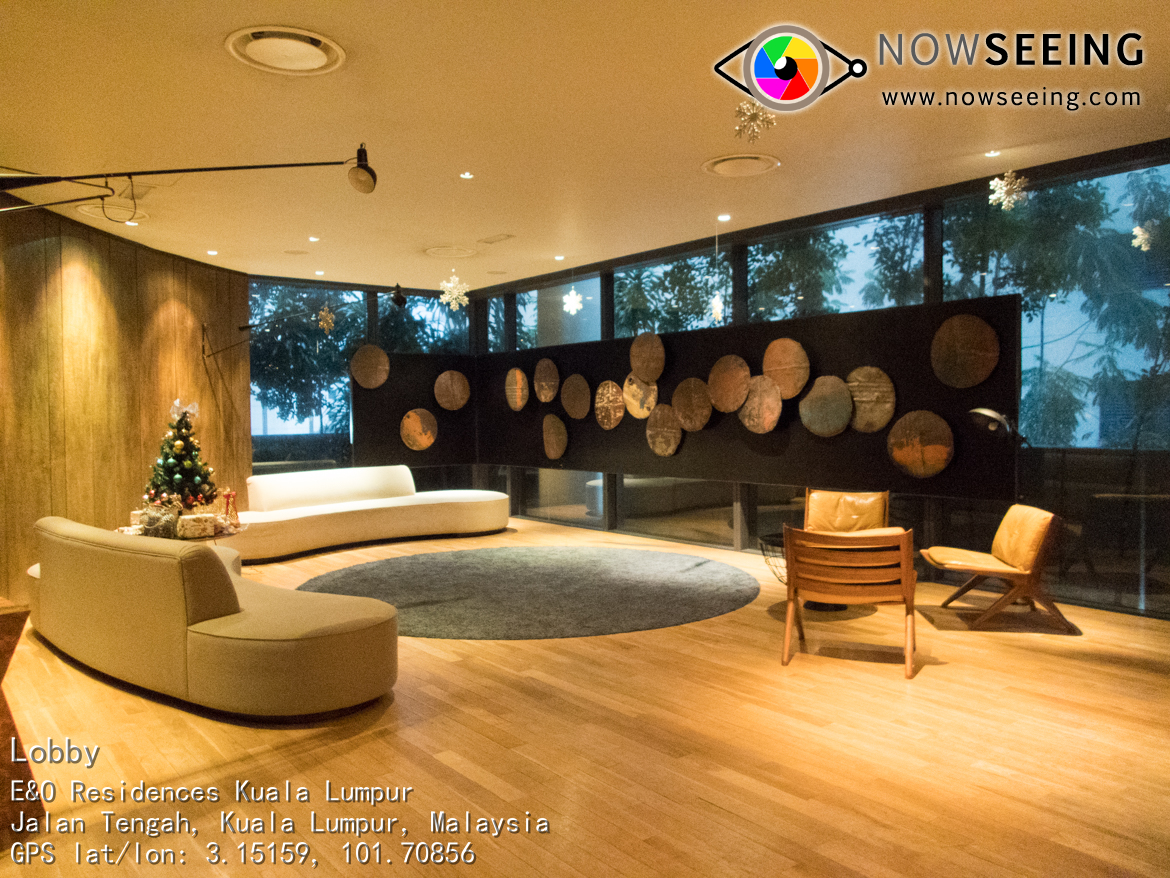 Address: No. 1, Jalan Tengah, off Jalan Sultan Ismail, 50450 Kuala Lumpur, Malaysia.
Tel: +6012-777 2483
GPS: 3.15159, 101.70856