Perak
Details

Category: Perak
Published: 04 March 2017
Hits: 17009

 Other than lake gardens and zoo, Spritzer EcoPark is a considerably new attraction in Taiping in which you can easily spend 2-3 hours there playing 18-holes mini golf, witness 214 millions years cactus rock, indulge upscale meal at STG Cafe and of course, learn more about the renowned mineral water company. Feeling a bit skeptic at first, we never expected we could finish playing 18-holes and even bring some "balls" home.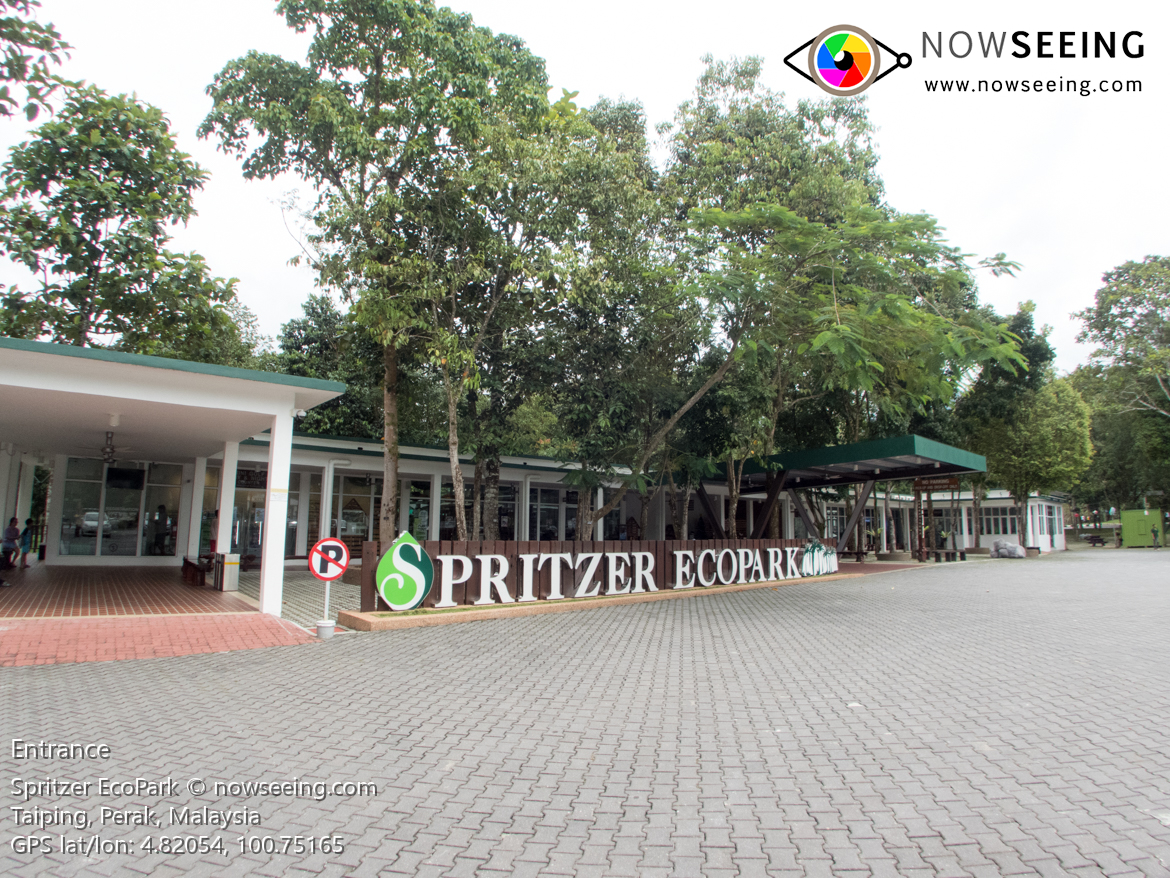 Spritzer EcoPark is located south of Taiping Lake Gardens (Taman Tasik Taiping/太平湖) off Jalan Air Kuning. The best way to get there is by Waze (GPS: 4.82054,100.75165). It is "hidden" in a residential area and one needs to go through a short outskirt road to reach the destination. Signboards are available along the way so it should be not an issue for first timer.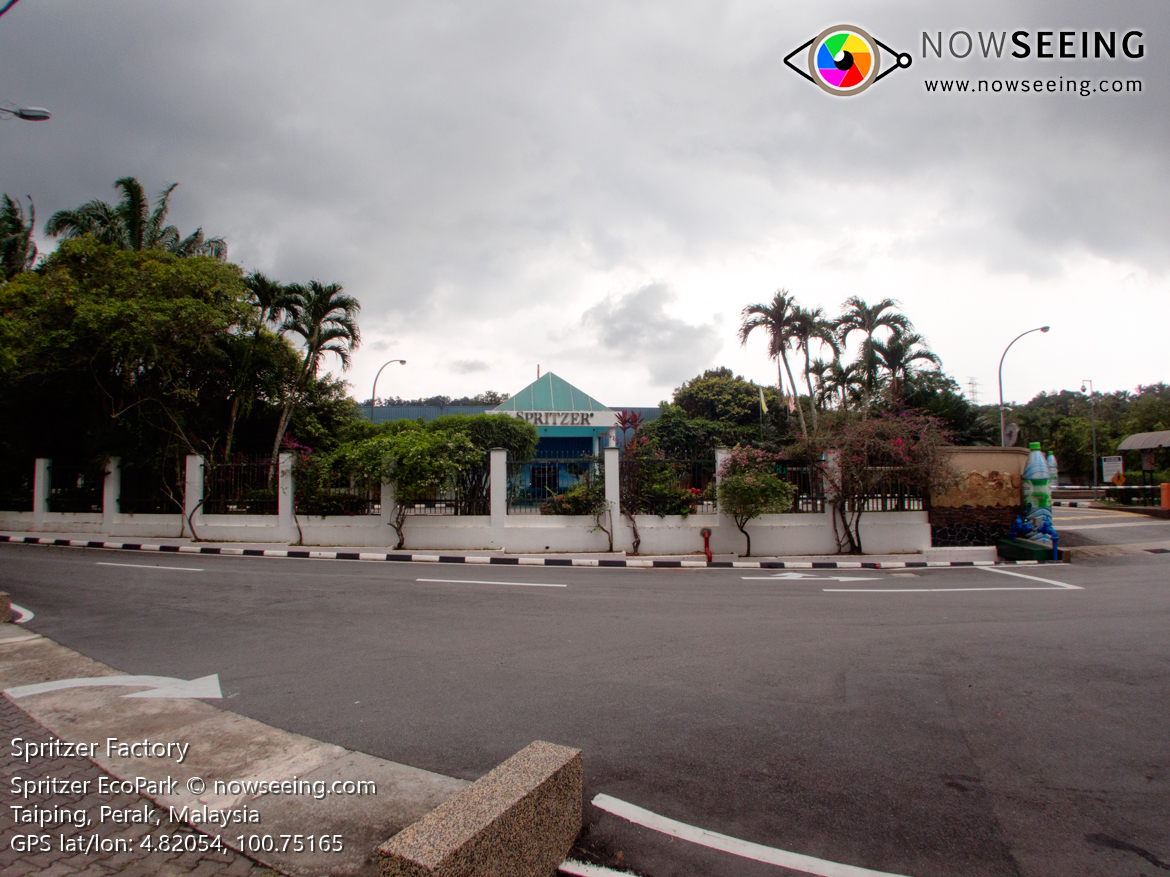 Ample parking space is available in front of Spritzer EcoPark. Opposite of the attraction is no other than Spritzer factory itself. Spritzer is a well-known mineral water company in Malaysia and you can find its products in almost every convenient shop and supermarket. Undeniably, it is the premium mineral water in the market but in fact, the company has another product called "Cactus" targeting for low-to-mid income consumers. You can find both products in the Spritzer EcoPark as well. Even better, mineral water bottling plant tour is available at 11am and 4pm each day.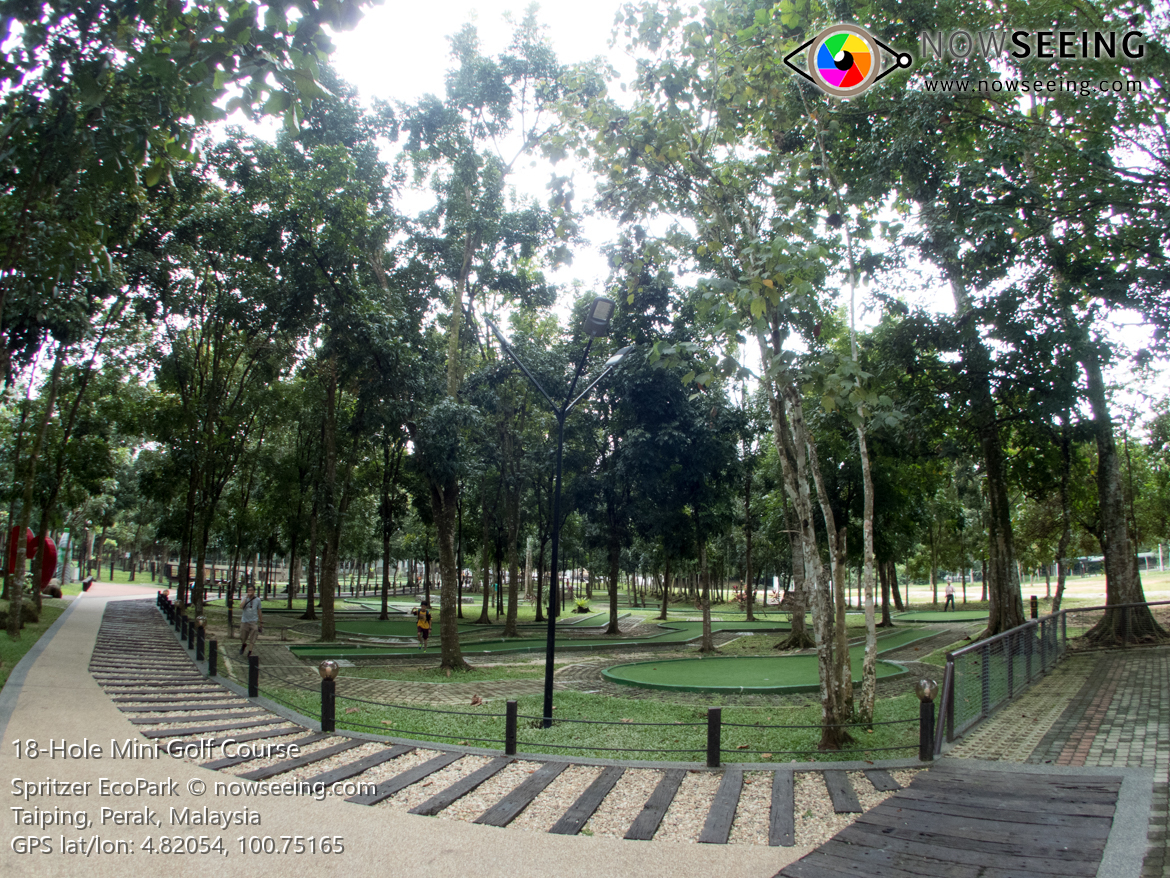 Few attractions are available in Spritzer EcoPark with the main one being 18-Hole Mini Golf Course. Before arriving, we were a bit skeptic on whether or not we should play this outdoor activity under the hot sun. It turned out the the mini golf was built under shady trees and is designed as a family game.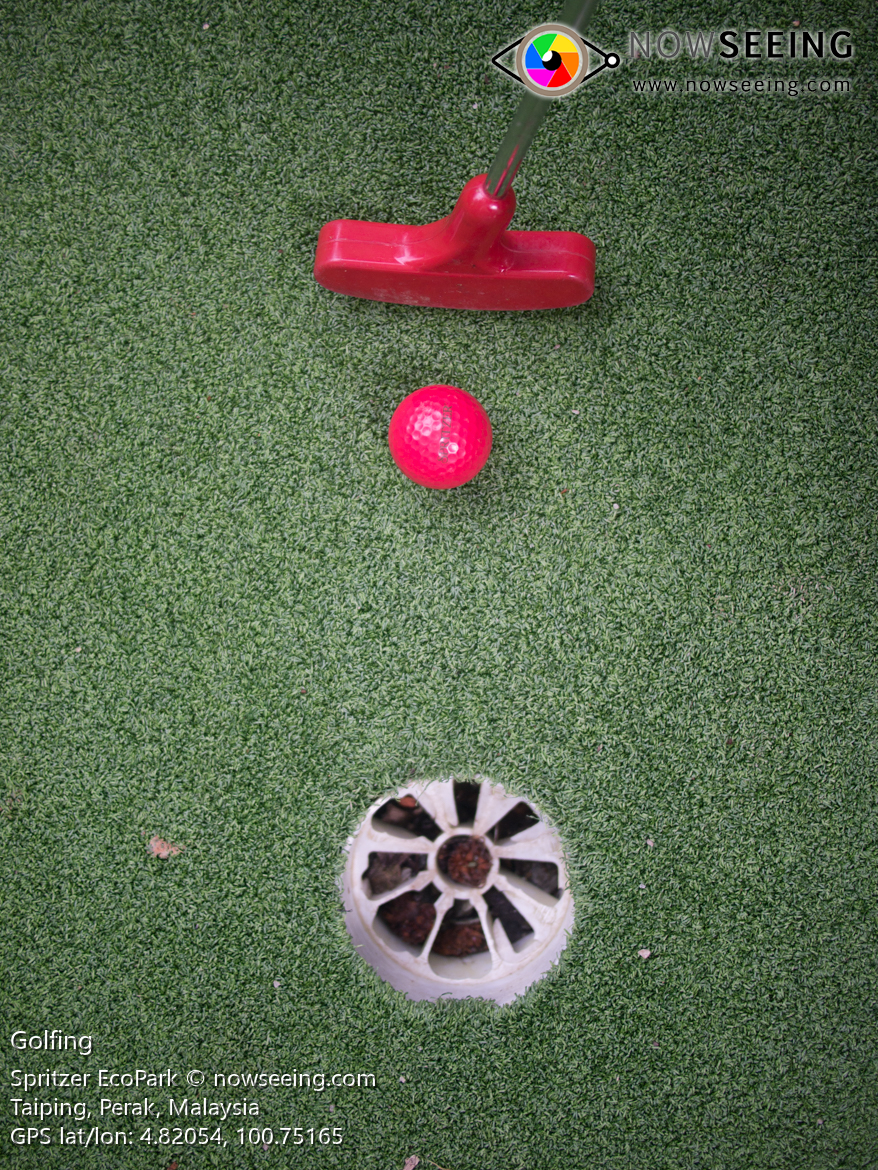 Each course is pave with artificial grass with fairway of different angle before reaching putting green. Some courses can be quite challenging due to slope around putting area.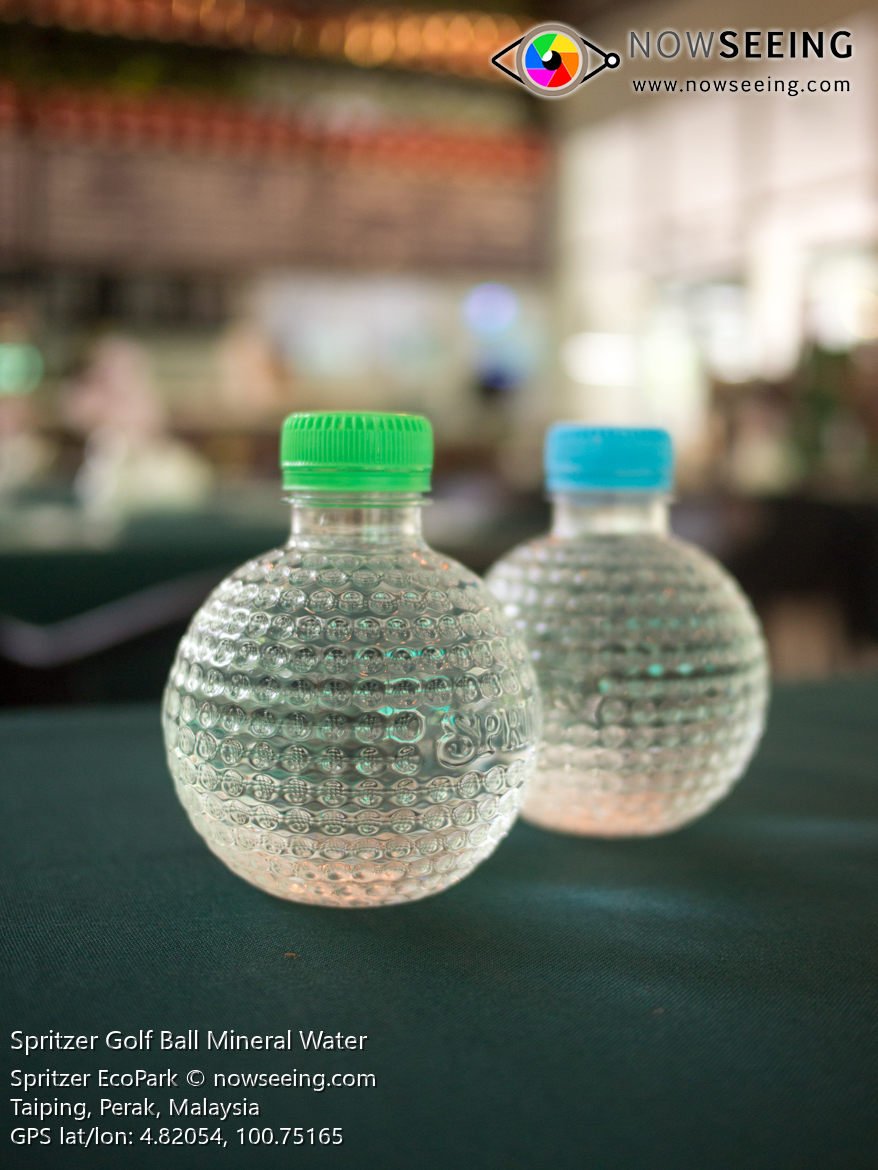 No qualification required in order to play the mini golf. All you need to do is to rent a golf club from Mini Golf Ticketing Counter. You will be given a scorecard, a golf club, a golf ball with color of your choice. Each adult is priced at RM12 while child is priced at RM8. The golf ball is yours once you returned the golf club and you will be given a limited edition Spritzer mineral water in golf ball shape.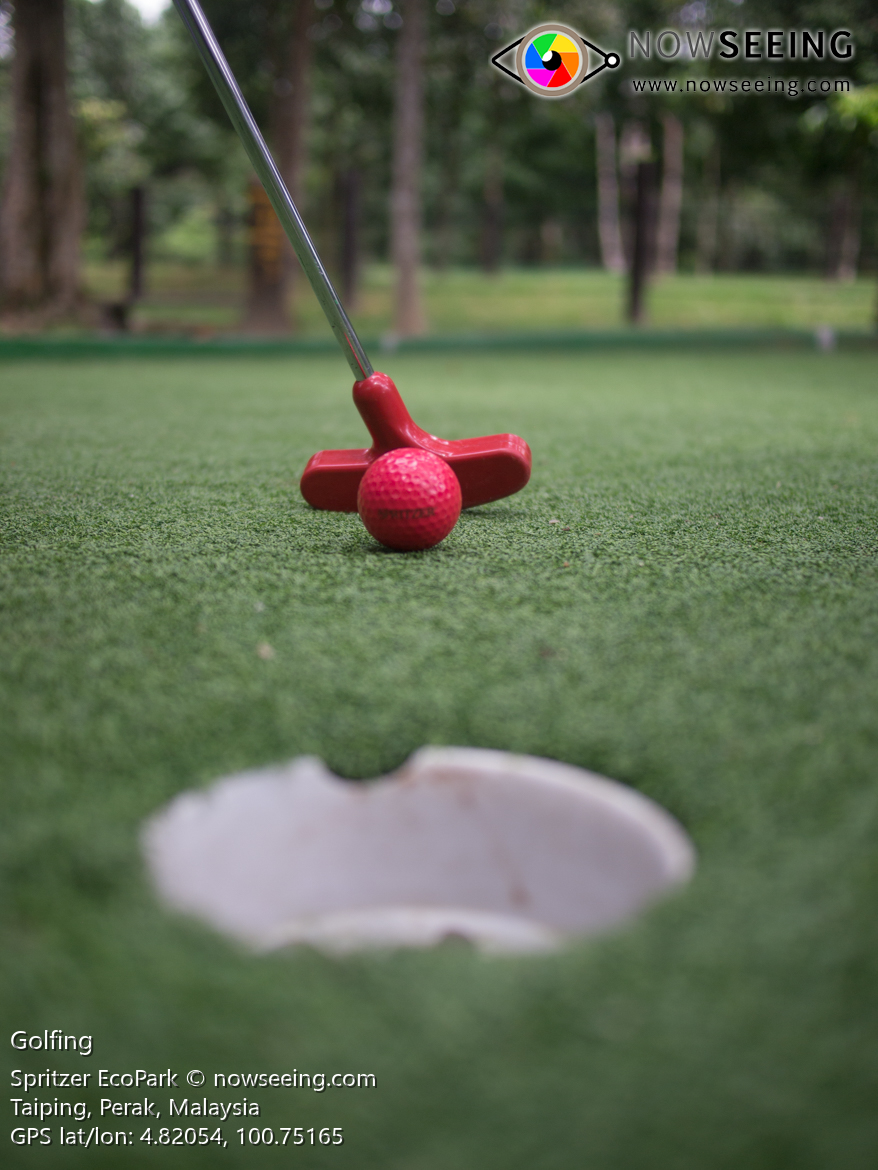 Can you take away both golf club and golf ball? Well, we guess you can since the golf course is unguarded. Below are rules and regulations extracted from scorecard:
Maximum 4 players per group.
Maximum 8 strokes per hole, pick the ball and move to next hole.
Out of bounds, place the ball back where it left the course. - Penalty 1 stroke.
Ball nearest to hole putts first.
For safety purpose: Do not take full swings. On the course: no glass, no running, no smoking and no high heels.
Play at your own risk.
Have Fun & Enjoy!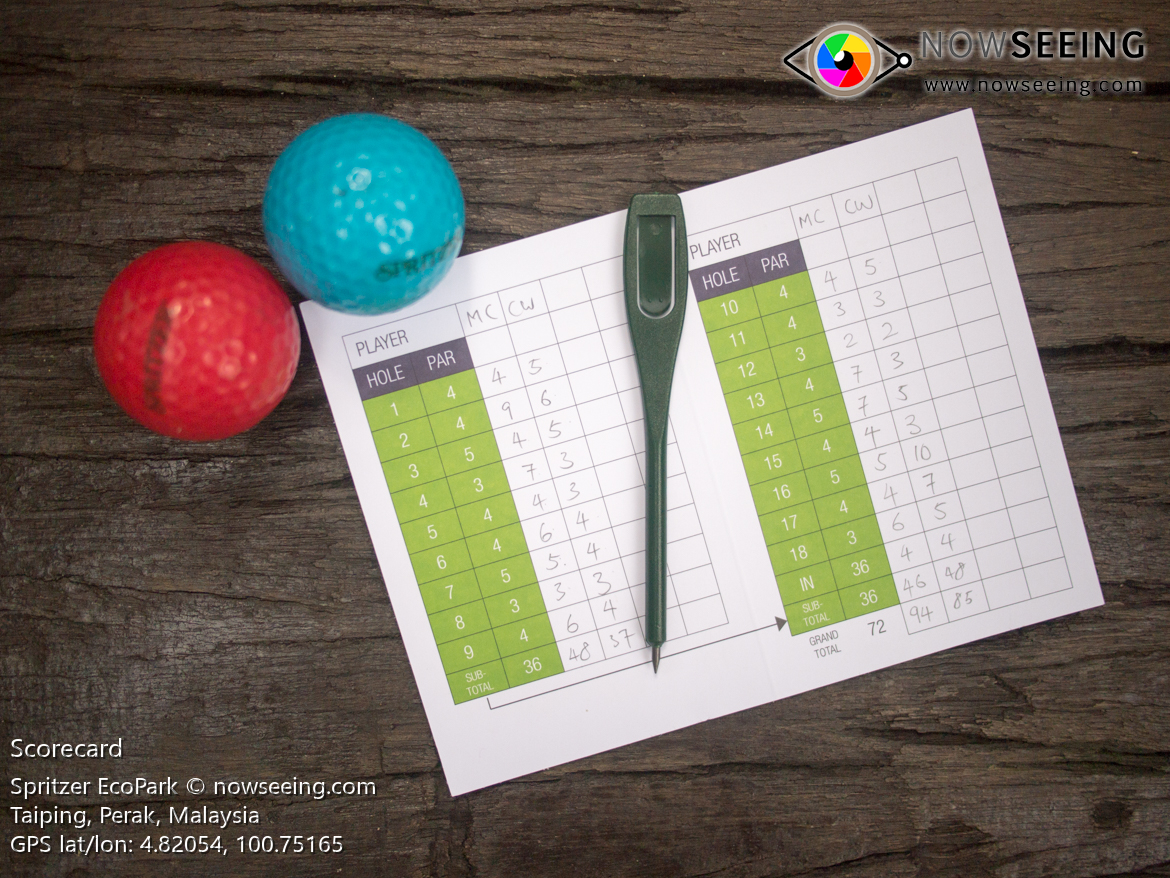 Yup, just have fun and enjoy! We didn't really follow all the rules (especially rule #2) but we did complete all the courses.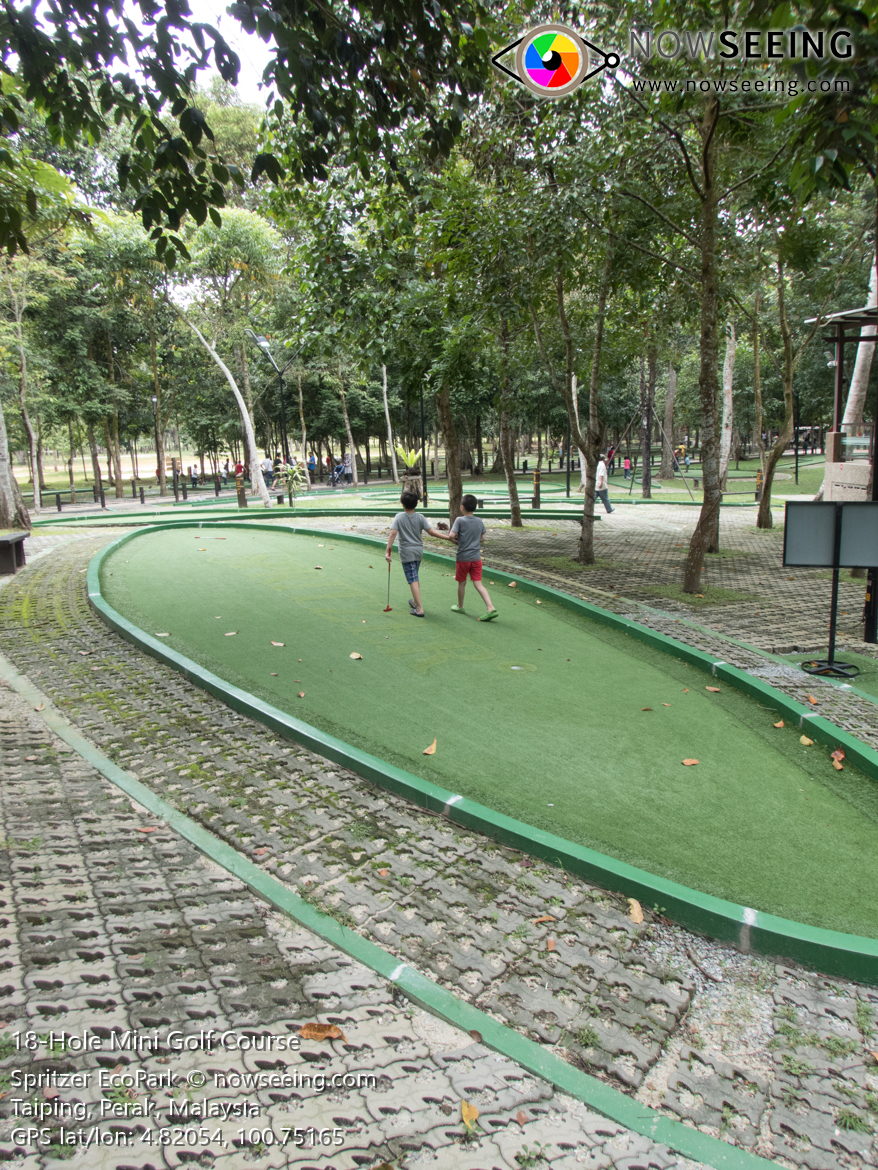 Perhaps some drawbacks were some visitors just sat on the putting green and almost started to picnic. Also, some courses are just next to the wood with an army of monkeys marching by so make sure you do not expose any food and watch your belongings on the bench.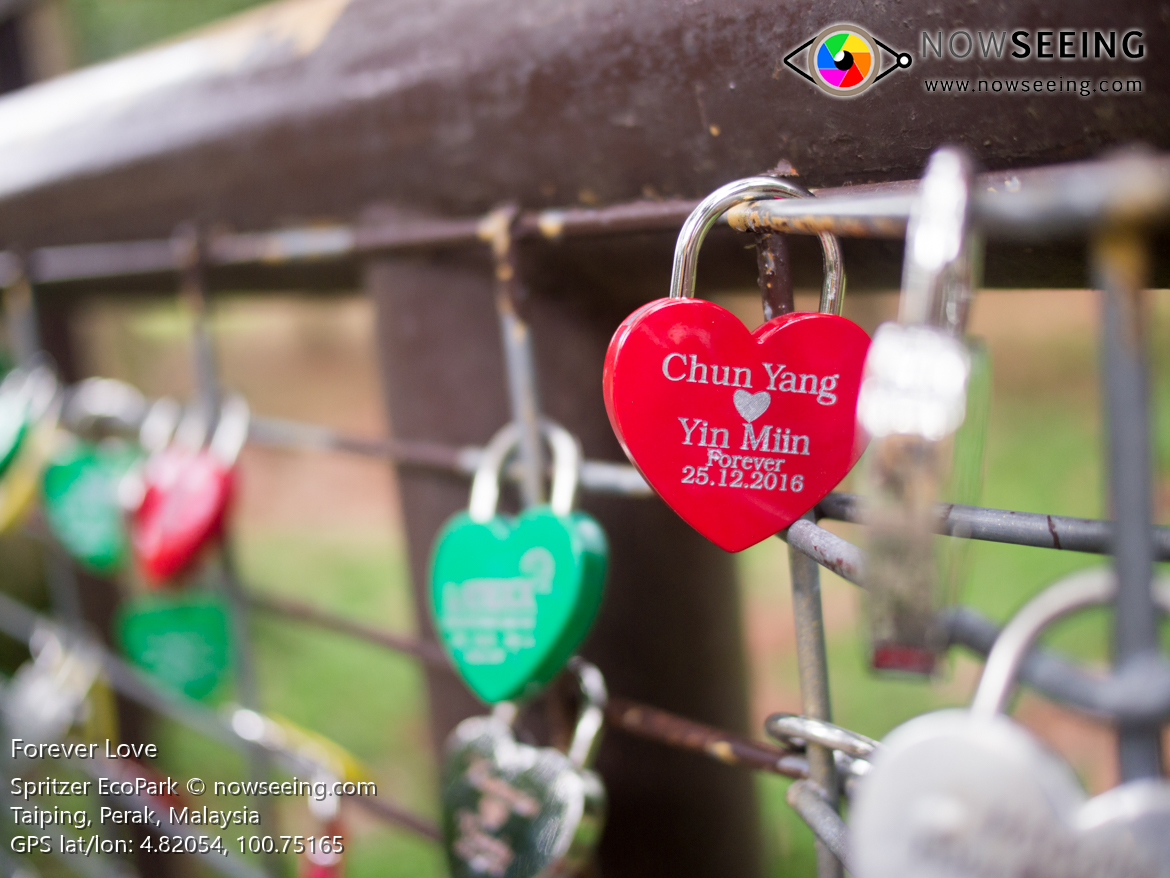 Another attraction is the trending love lock in which you can purchase the lock (at RM30 during our visit) in the souvenir shop with text engraving service.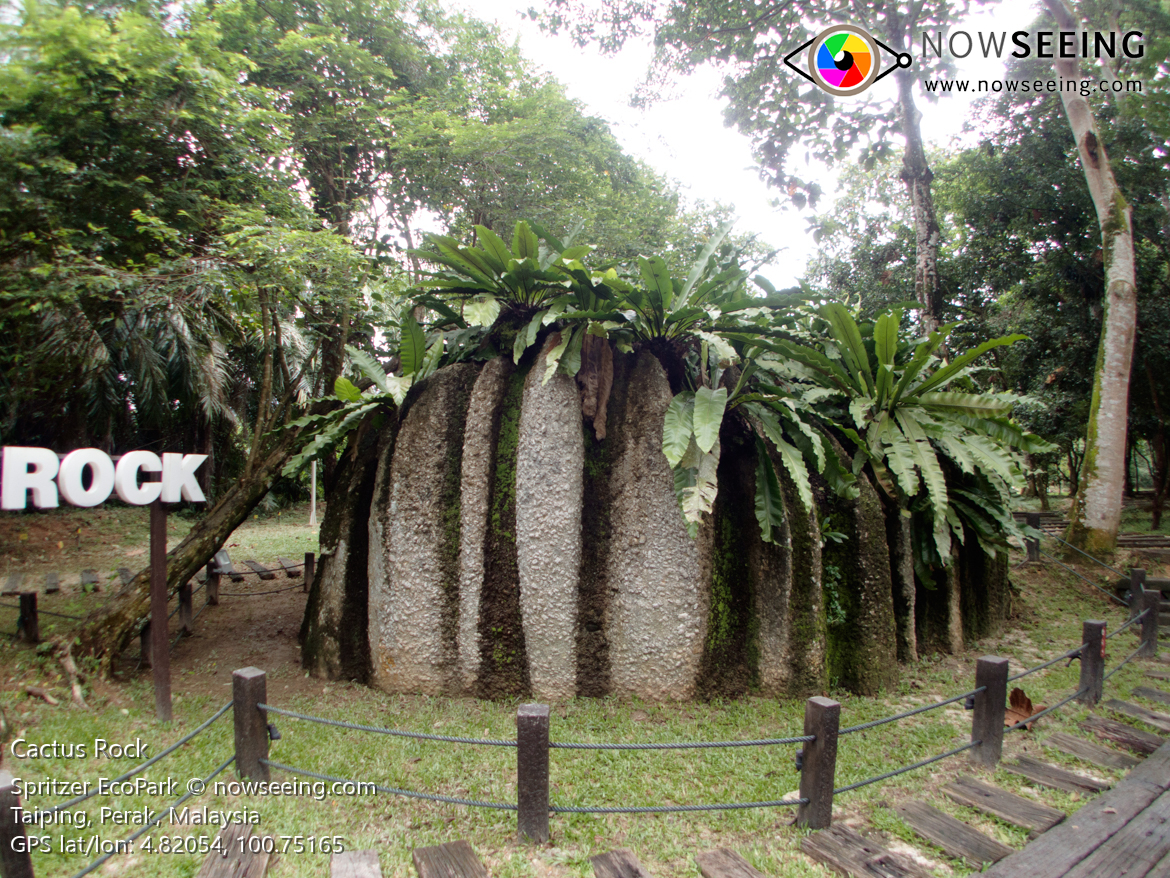 Perhaps the landmark of Spritzer EcoPark is this 214 millions years old's Cactus Rock. It is said that you can make a wish here as well.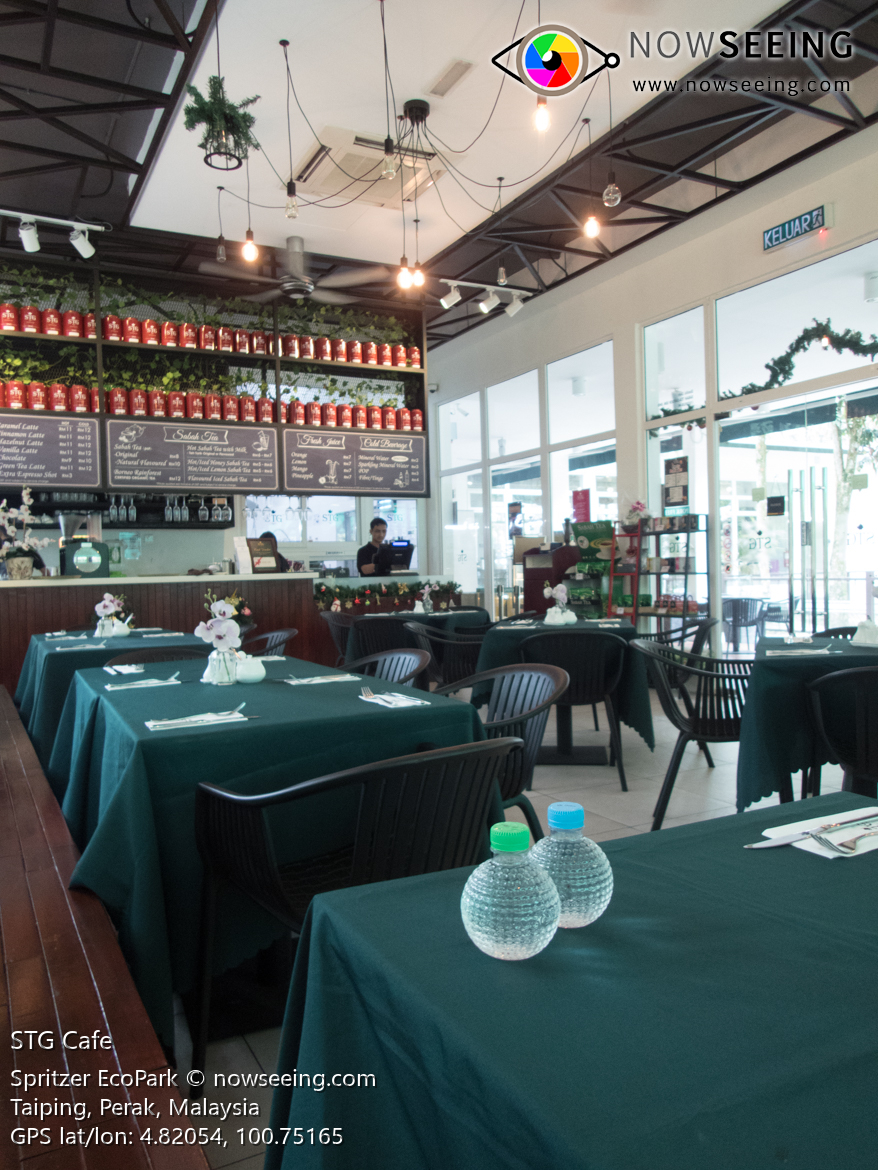 Our back was awfully sticky after golfing and fortunately we found STG Cafe in the park. Without further ado, we grabbed a table in air-conditioning room and had our late lunch there.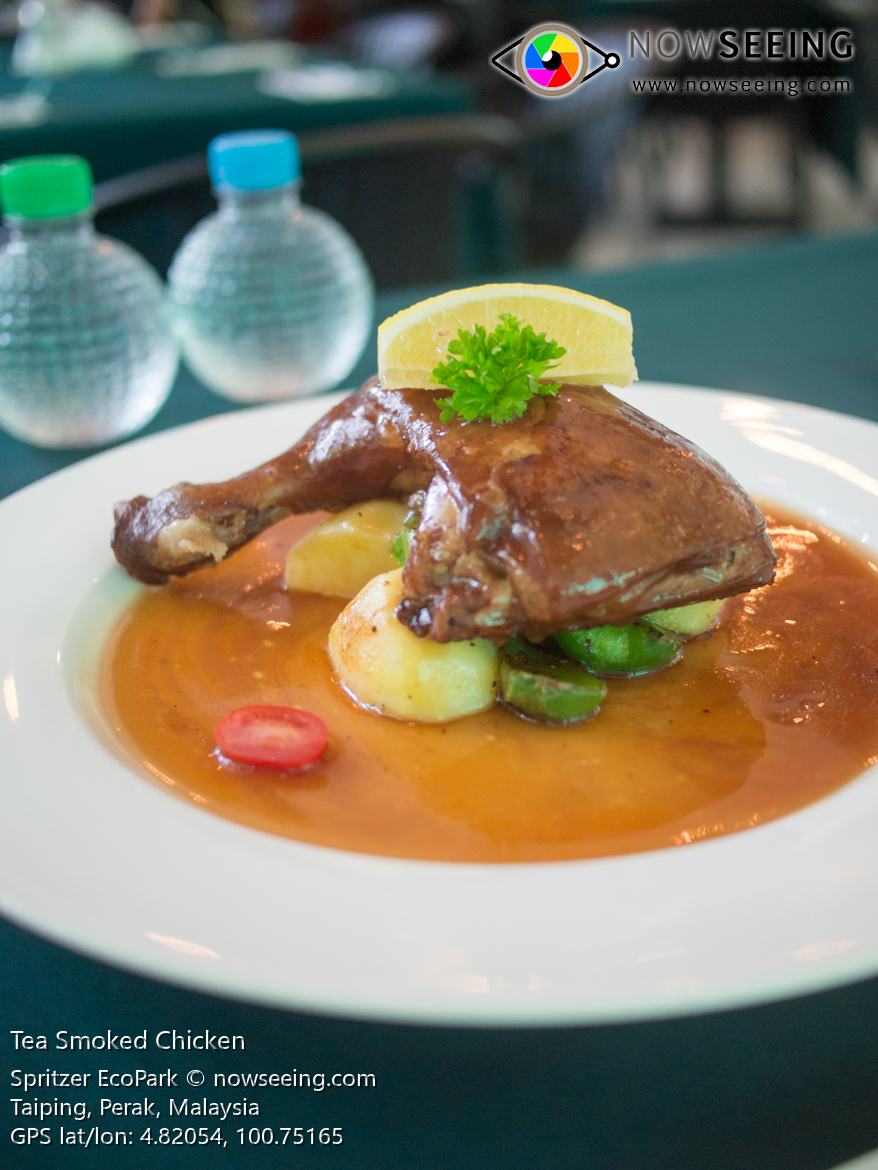 Tea Smoked Chicken (RM19) is one of their signature dish and worth trying thanks to its unique tea leave gravy.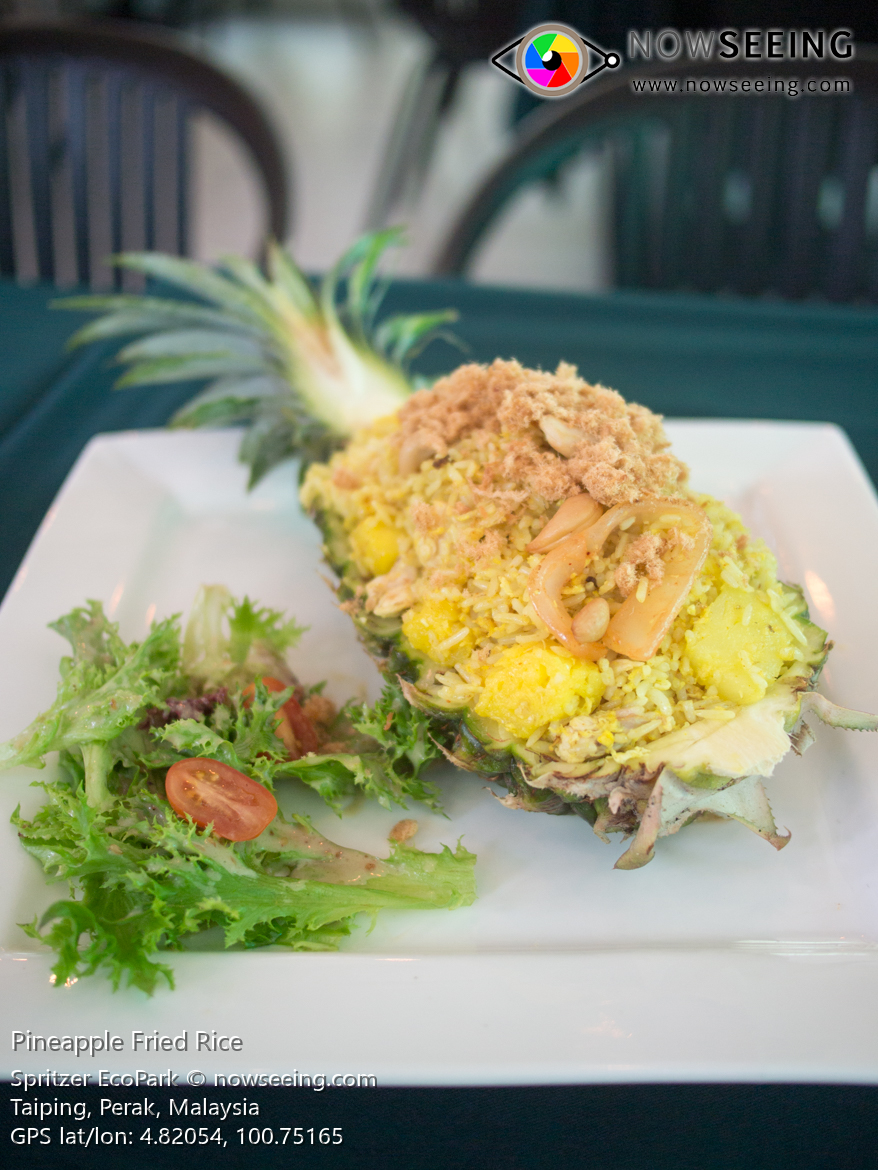 Pineapple Fried Rice (RM18) was not bad, either.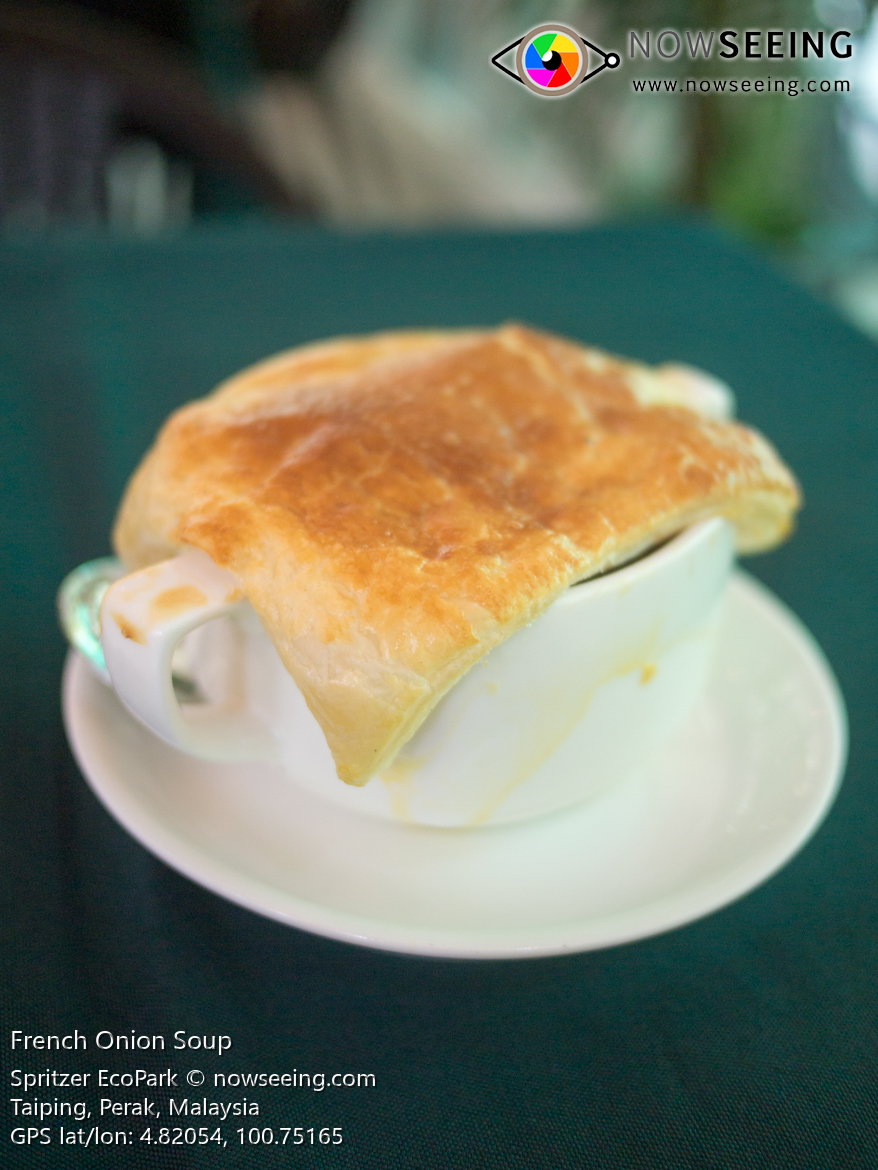 French Onion Soup (RM12), unfortunately, was too salty to our liking even though we liked the fact that it came with a puff skin on top.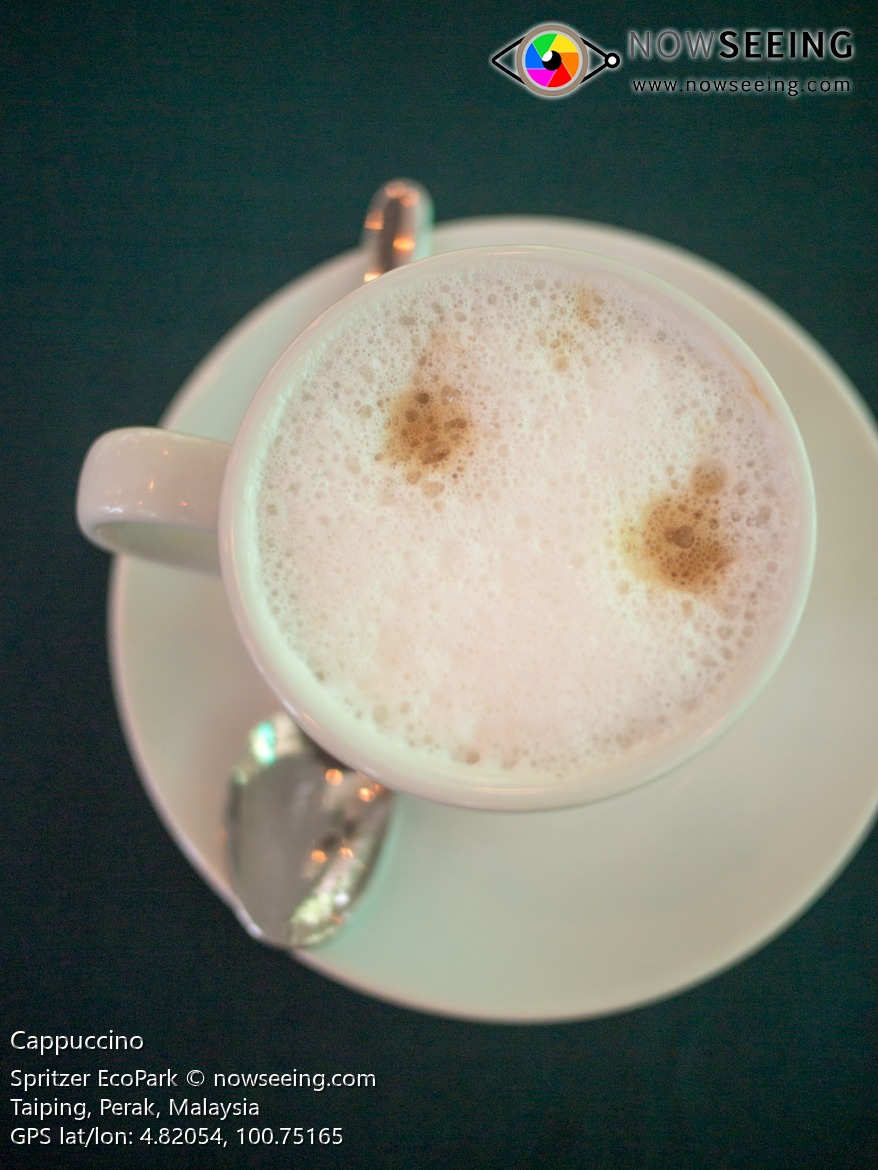 We were expecting latte art on our cappuccino (RM9) but we guessed that the coffee barista was on-leave that day. As a whole, STG Cafe is a great place to rest your feet (and dry your shirt) under humid weather. We were usually doubtful about the food quality in public parks but STG Cafe was acceptable even though not mindblowing. Other food include pizza, burger/sandwich, Asian and Western cuisines. Similar to other reviewers, not all items were available in the menu.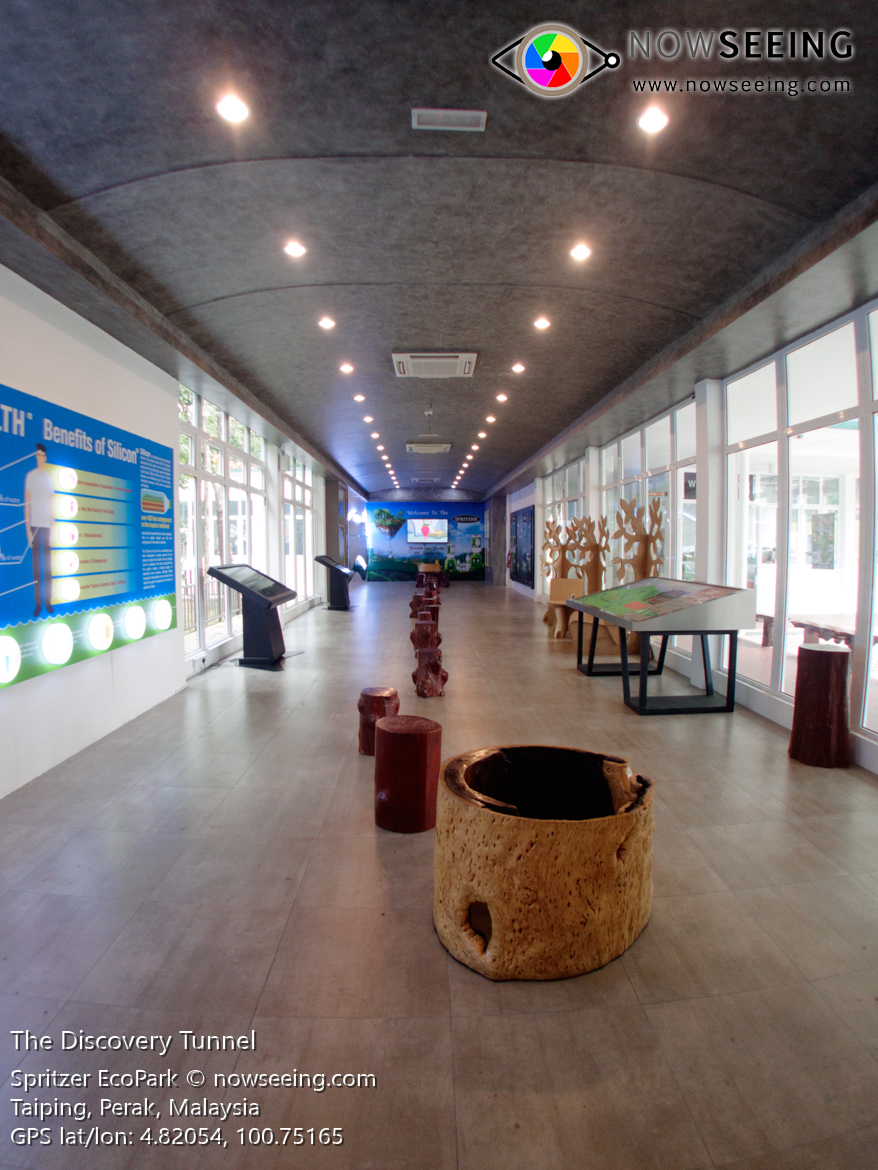 We ended our 3 hours trip in Spritzer EcoPark by visiting The Discovery Tunnel to understand more on mineral water. As a whole, Spritzer EcoPark is family-friendly and is worth a visit when you are in Taiping. If you like this post, kindly like our Facebook page for future update. Thanks.
Spritzer EcoPark
Address: Lot 898, Jalan Reservoir, Off Jalan Air Kuning, 34000 Taiping, Perak, Malaysia.
GPS: 4.82054,100.75165
Opening Hours: 
EcoPark - 9am - 9pm daily
Water Bottling Plant - 11am , 4pm (Mon-Fri), 11am (Sat)
STG Cafe: 11am - 11pm (Mon-Sat), 10am - 11pm (Sun & Public Holidays)
Admission: Free
Tel:
EcoPark: +605-807 2663
STG Cafe: +605-804 8118
Website:
EcoPark Official Website