Penang
Details

Category: Penang
Published: 09 June 2017
Hits: 13898

Whether you are an ecologist or simply a person who likes natures, now you have another reason to visit Penang Hill. Introducing The Habitat - the world-class ecotourism site on Penang Hill with paved nature trail, gardens, tree top walk and more important, guided tour allowing townies like us to understand more on flora and fauna surrounding the rain forest.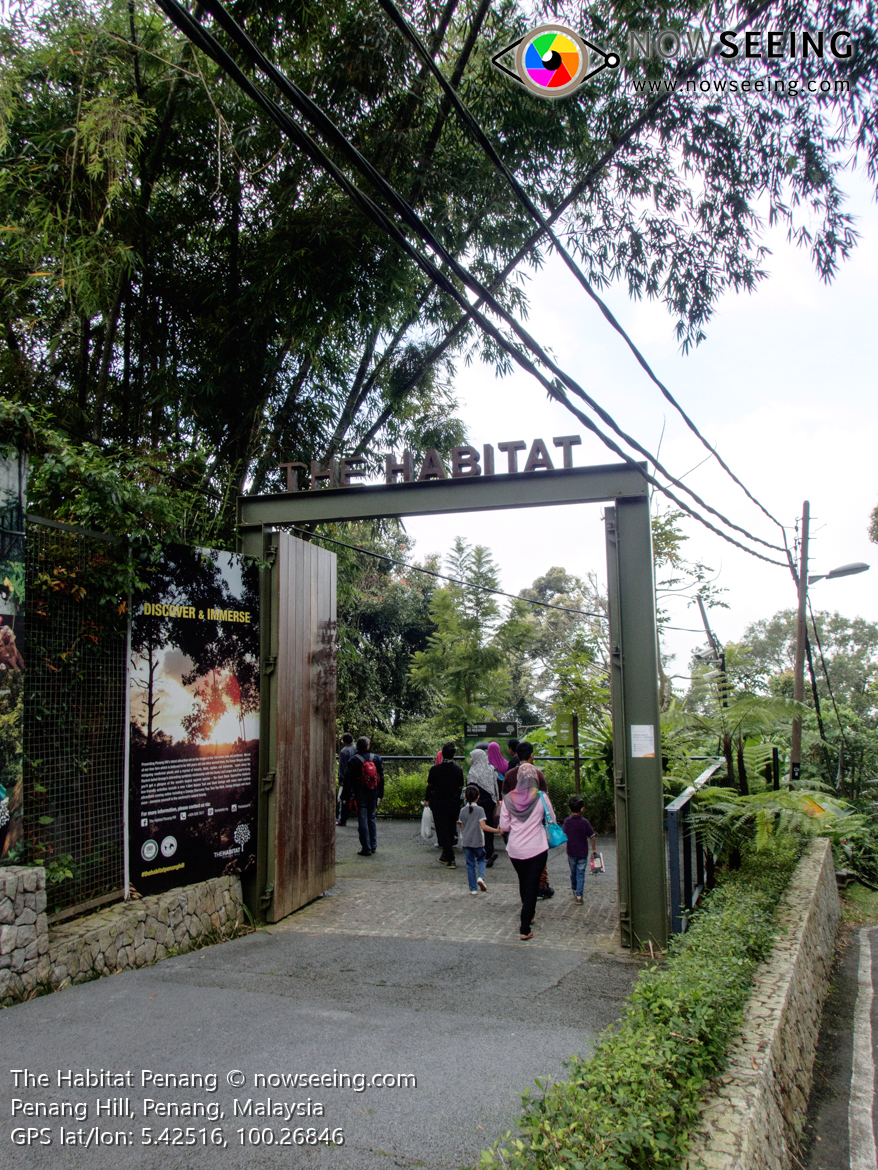 The Habitat is located on Penang Hill. The most common way to reach the top is to take the train. Pricing can be found in official Penang Hill website. In general. adult with MyKad is priced at RM10 (two-way). Once reaching the top, walk out of the train station and continue walking straight passing concourse area. Continue walking straight and The Habitat entrance is on your left.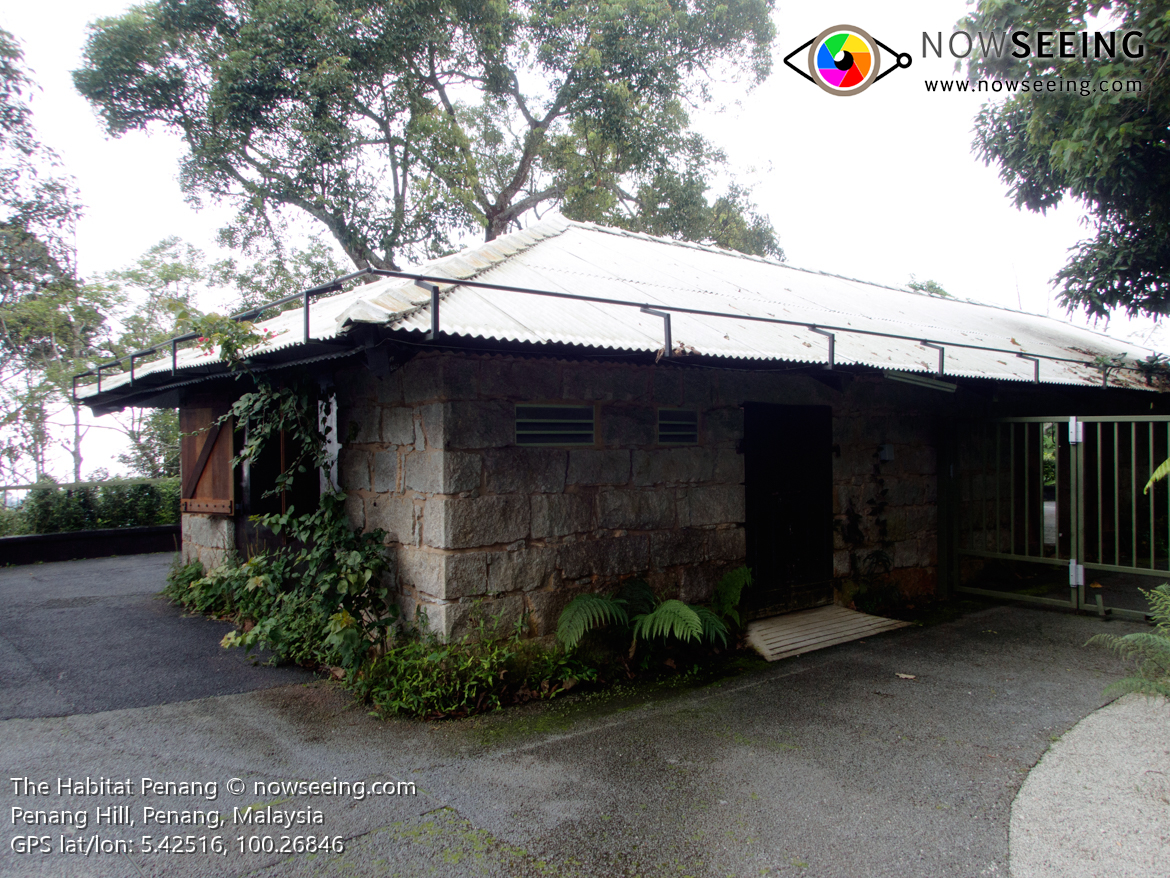 We reached ticket counter in an old building which was used to be a horse stable under British colony. Before passing through the electronic gates, we strongly encourage visitors to use the toilet next to the ticketing counter and the next toilet will be near exit (and no, you can't just pee under a tree).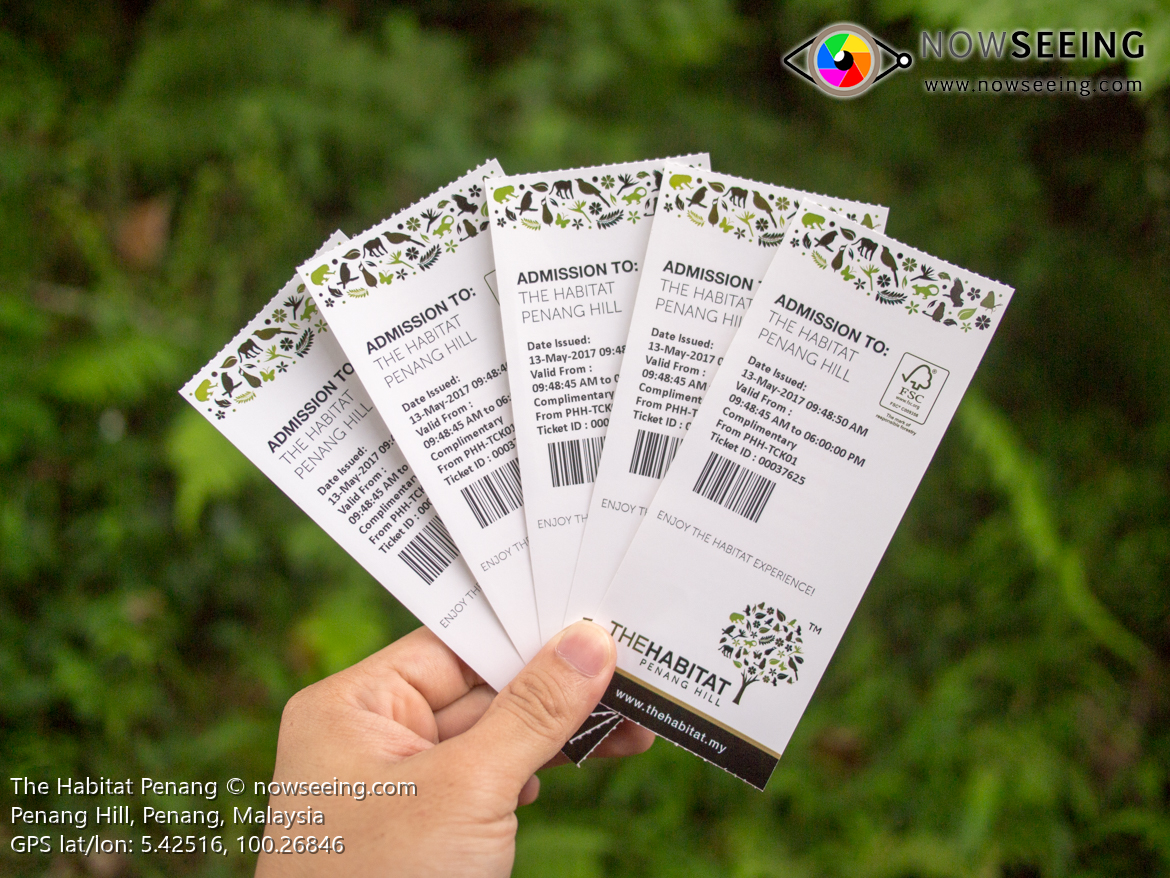 Pricing is as below:
Adult - RM50
Children (4-13 y/o), Students and Seniors - RM30
Children (0-3 y/o) - FREE
Disabled - FREE
Also note that The Habitat has a closing day which is on every Wednesday. Other than that, the ecotourism site opens daily from 9:30am to 6pm. 
Our journey in The Habitat begun with 1.6km long nature trail. As a frequent hiker who climbed Bukit Jambul, Station 3 & 5 of "Moon Gate", a nature trail surrounded by flora and fauna is not new to us. As a matter of fact, we even conquered Penang's Longest Trail from Botanica Garden all the way to Teluk Bahang few years ago. However, those trails are not for if you are looking for fainted-hearted and one may end up having muscle pain for few days. If you are looking for peace of mind, high-heels, jeans accessible "nature trail", The Habitat is perhaps the only option.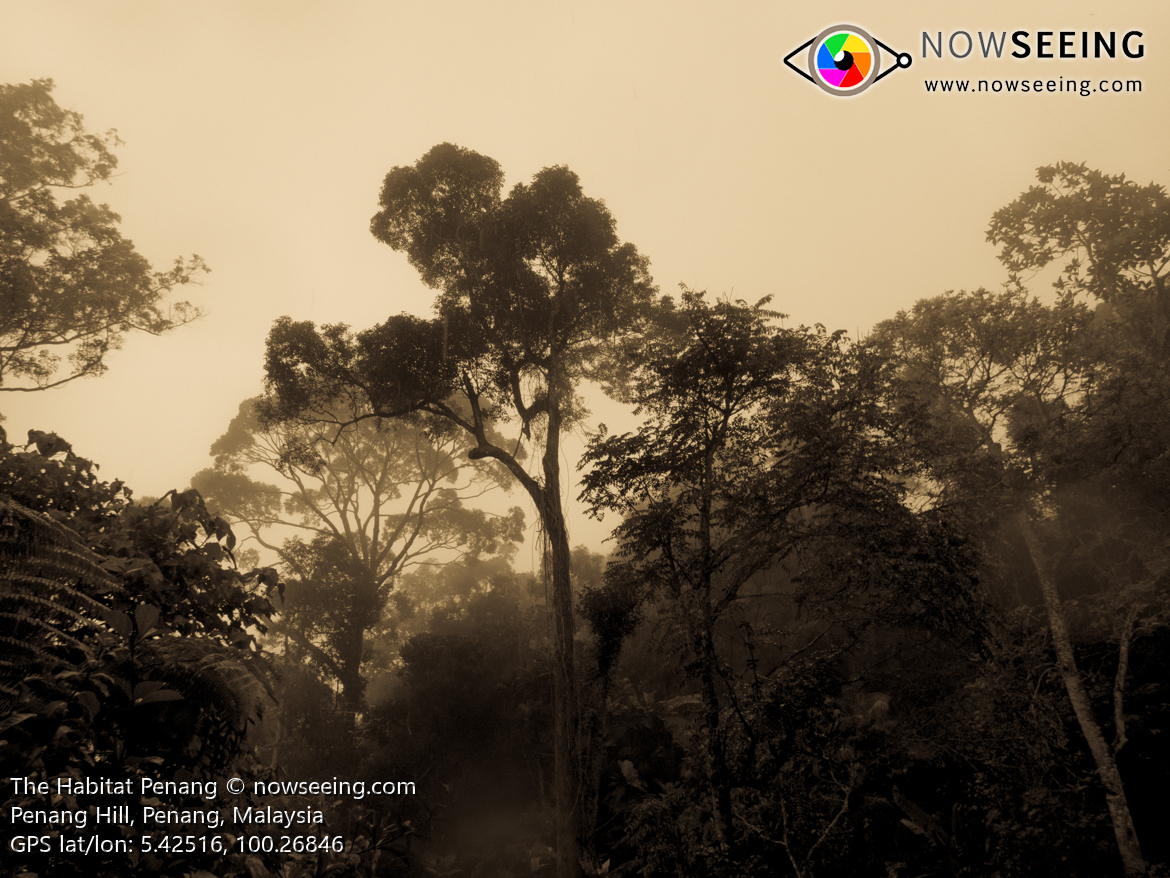 The Habitat is a place in which you should turn off your handphone (or put it to silent mode at least since the reception is poor in The Habitat), forget about jobs back in your office, and free up your mind in this nature full of fresh air.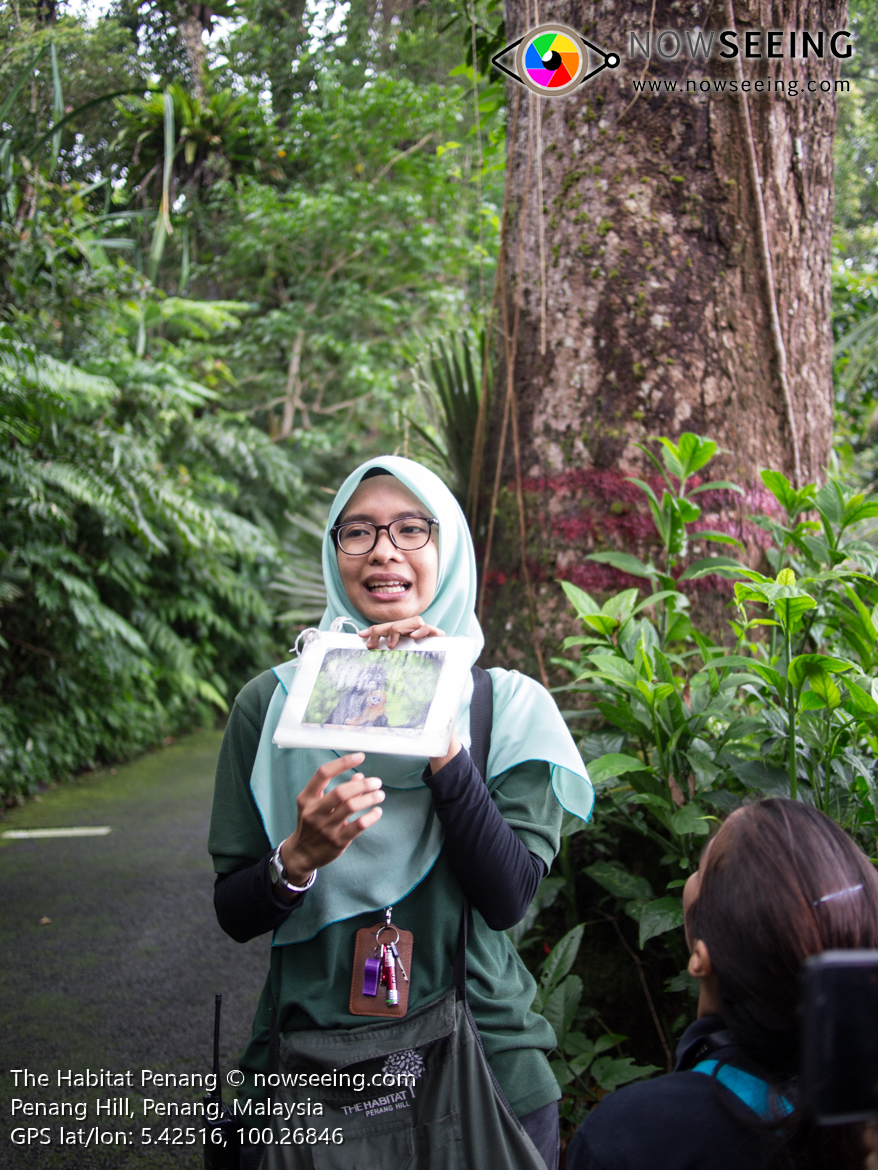 Tour guide is available and we strongly encourage visitors to join the tour to understand more on flora and fauna around them (after all, you already paid RM50). Without explanation, flora are just some uninteresting wild grasses and one may miss the chance to witness wild animals and insects roaming freely.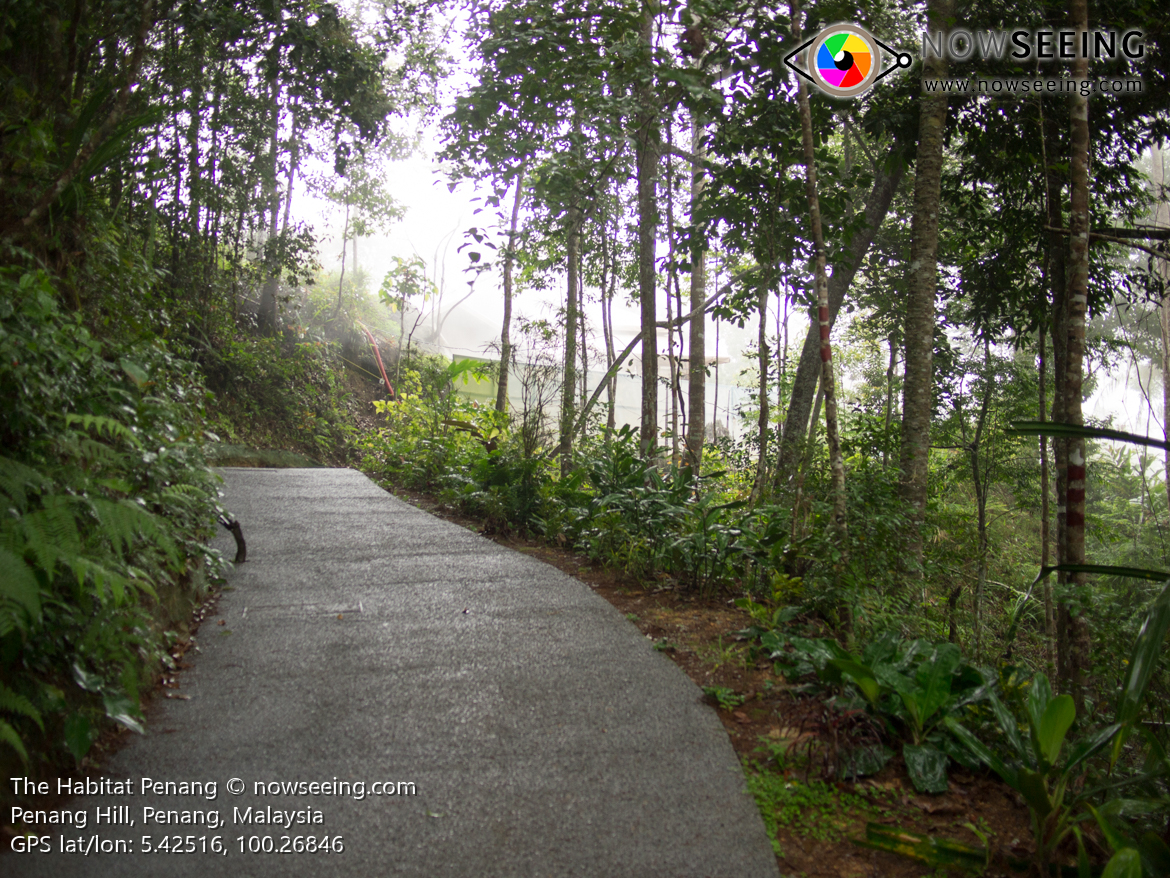 Walking in The Habitat was like walking in attractions in neighbor county south of peninsular Malaysia, so clean and well-maintained. The paved trail allows you to walk conveniently even under bad weather. The trail made of special material is able to absorb water faster than normal tar road, allowing water to penetrate through earth instead of being flushed to lower-lying area. As a matter of fact, our visit was kind of "unlucky" due to the rain but still, we were able to visit most of the attractions.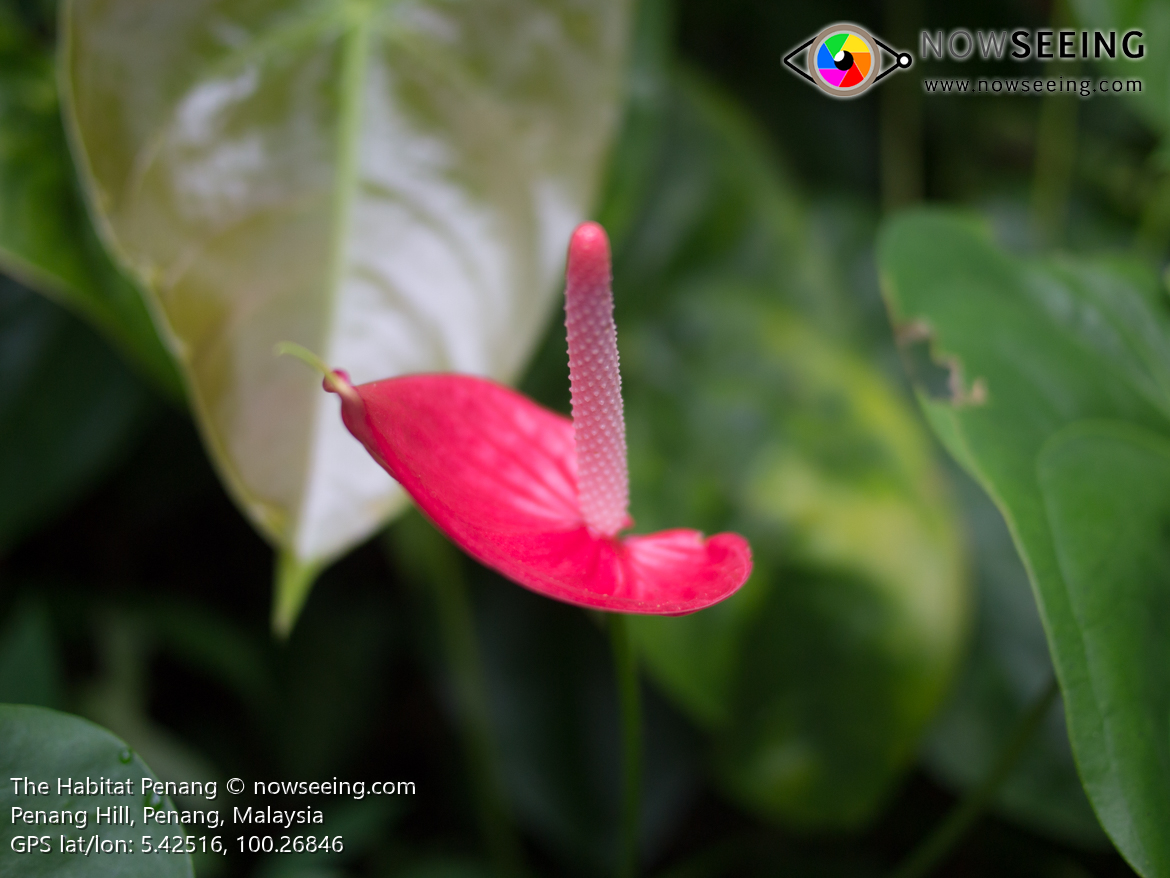 The Habitat consists of 8 gardens:
1) Fern (Red) Garden - The color red emits thoughts of passion, love, joy and life.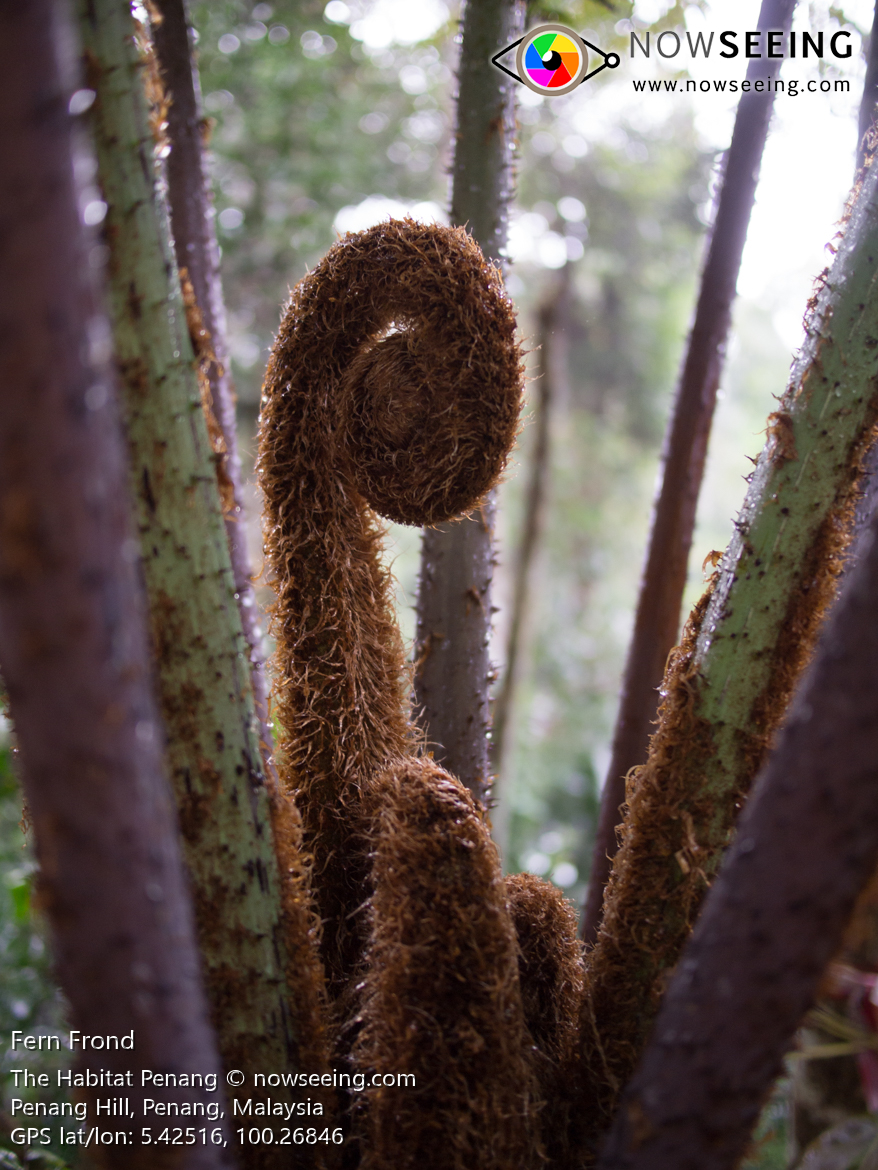 2) Yellow Garden - The colour yellow has an uplifting and positive effect on people.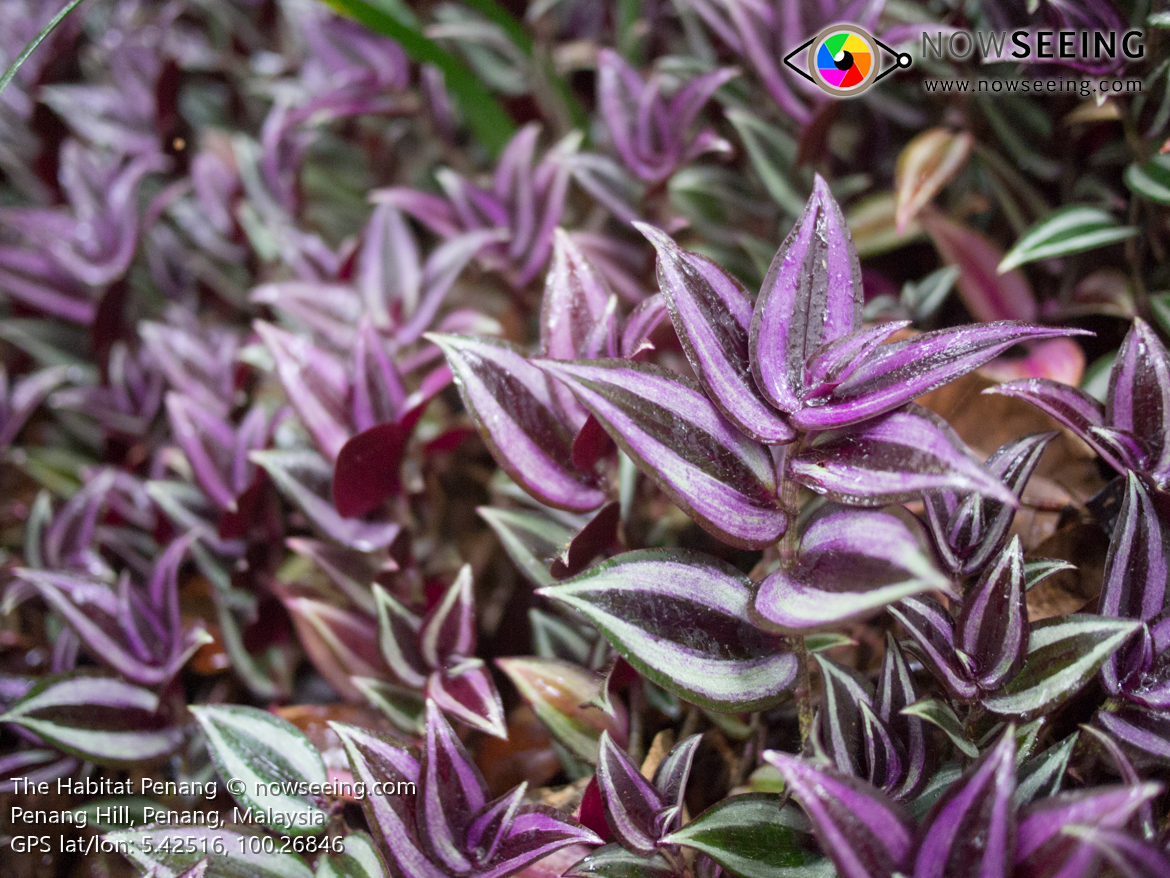 3) Purple Garden
4) Fragrance Garden
5) Palm Grove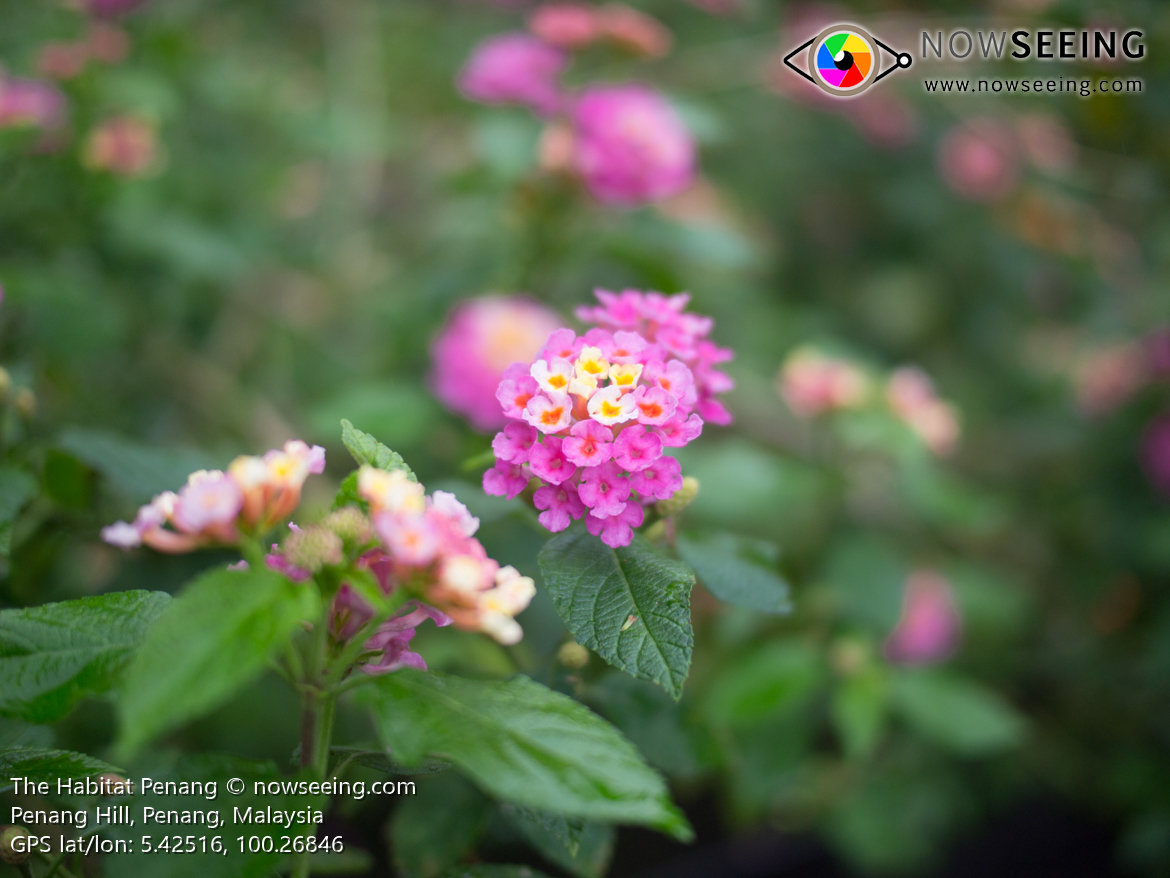 6) Ginger Grove
7) Rose Garden
8) Butterfly Bank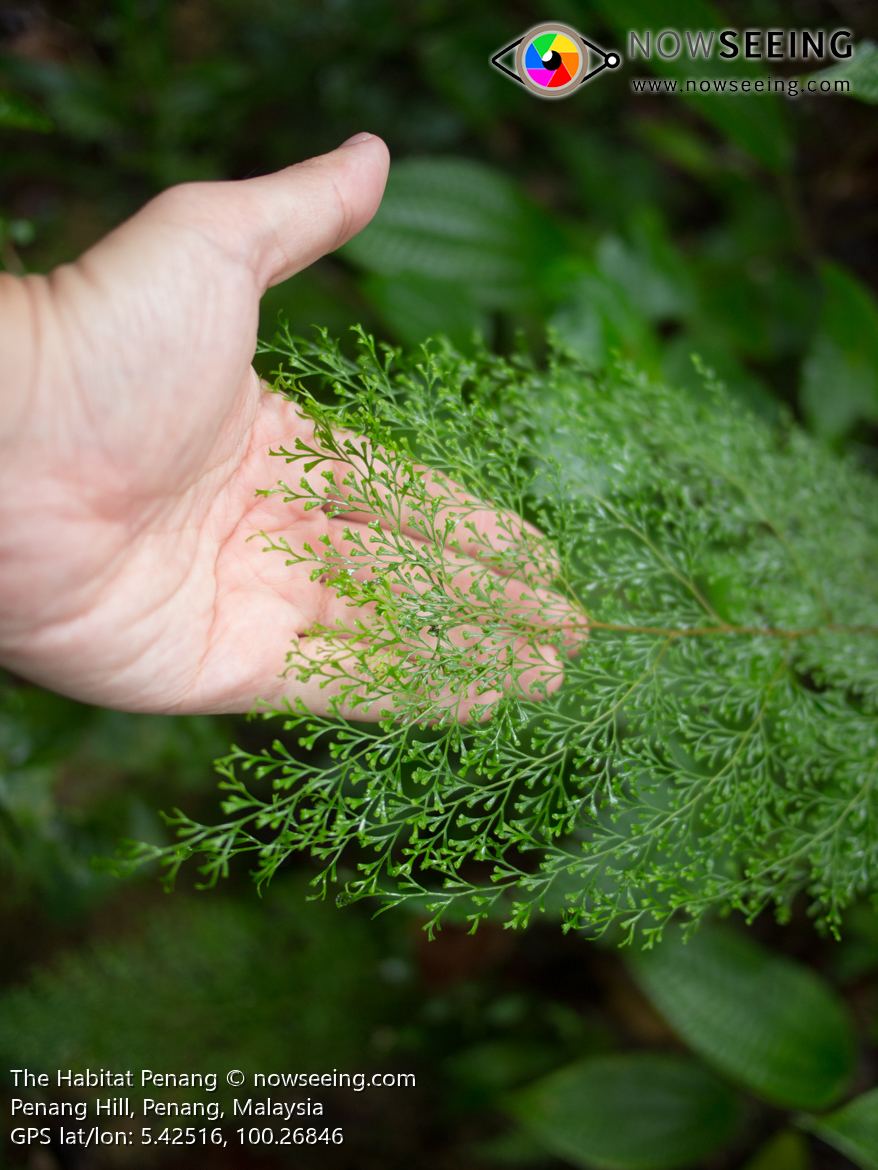 Feel free to ask the tour guide if you are unsure about flora and fauna around you.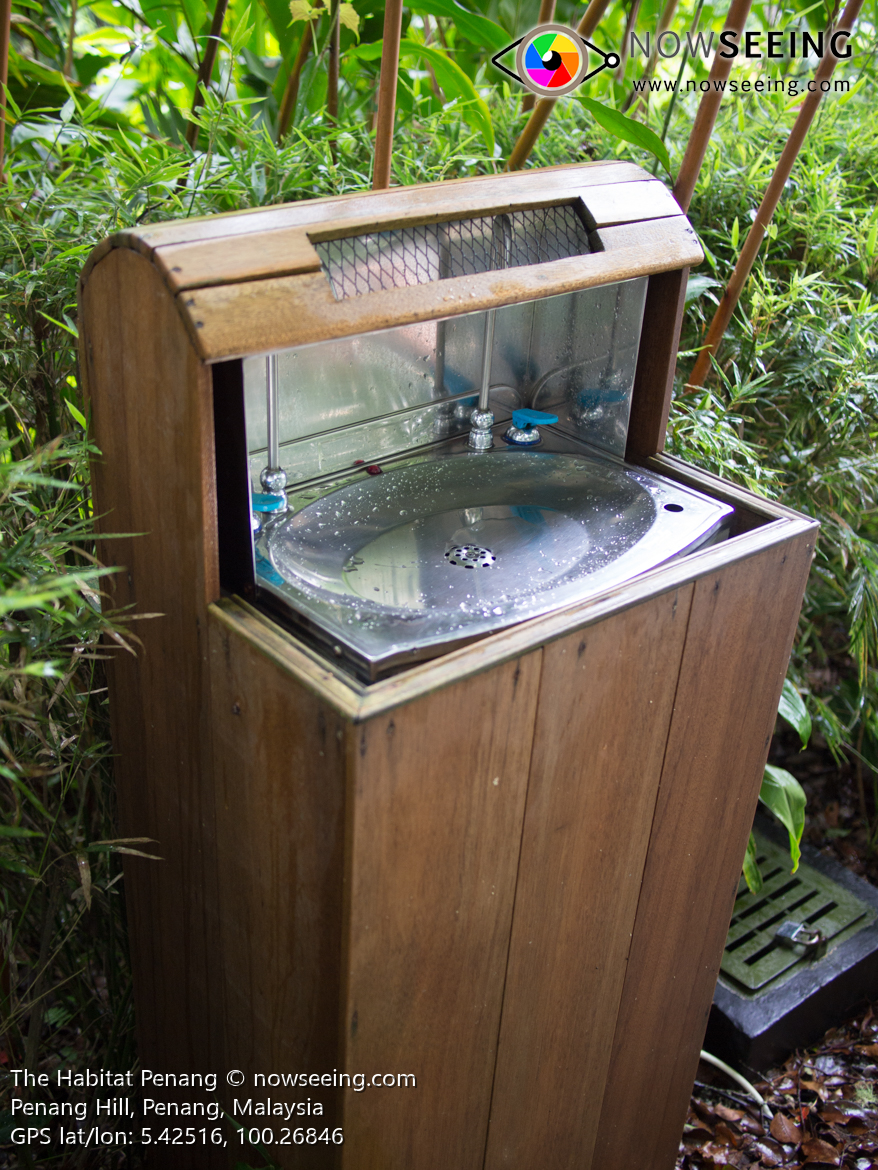 The Habitat has a "no single use plastic water bottle" policy. You can bring along your "Tupperware" and refill it at water station scattered in the park.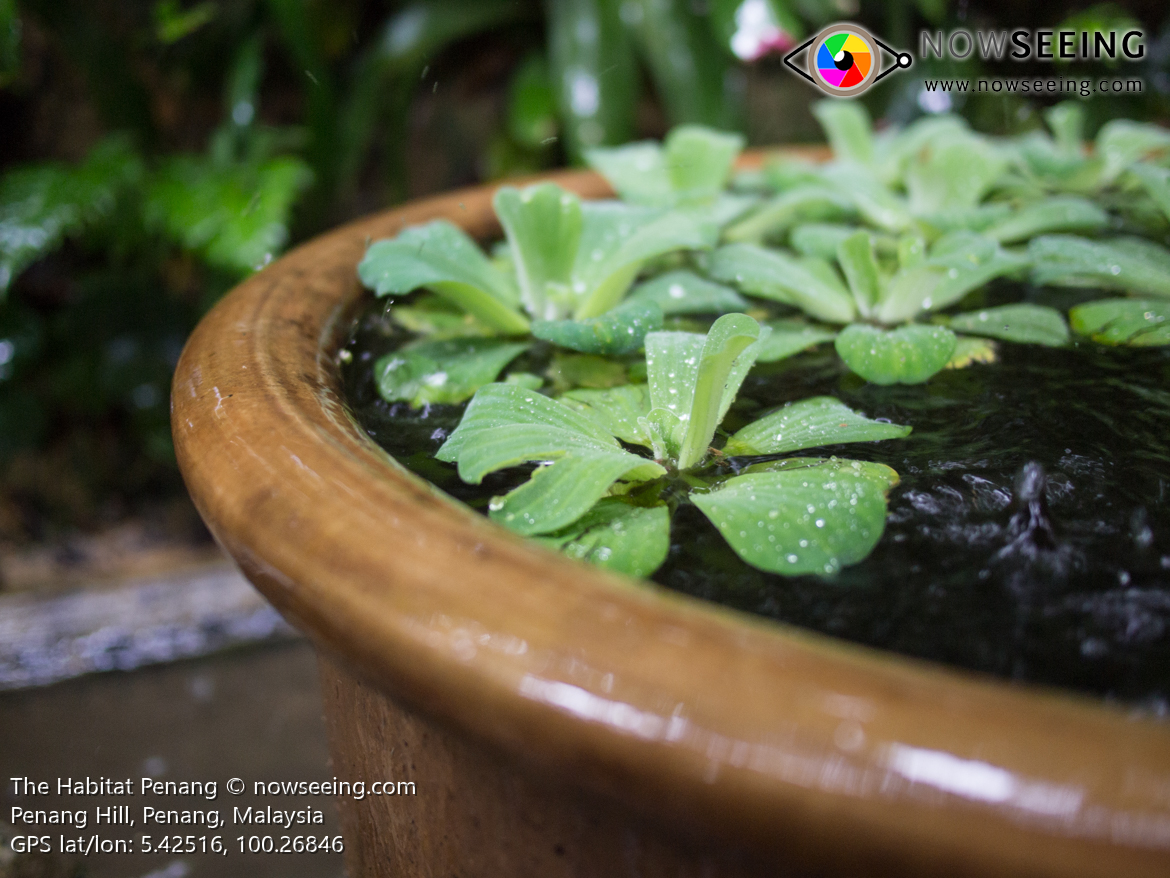 Umbrellas will be provided when raining. Due to heavy rain during our visit, we had no choice but to find a shelter to wait for the rain to stop together with other visitors. Each shelter has its own purpose other than to protect visitors from bad weather. For instance, the drain is used to inhibit tadpoles with aquatic plants grow above it.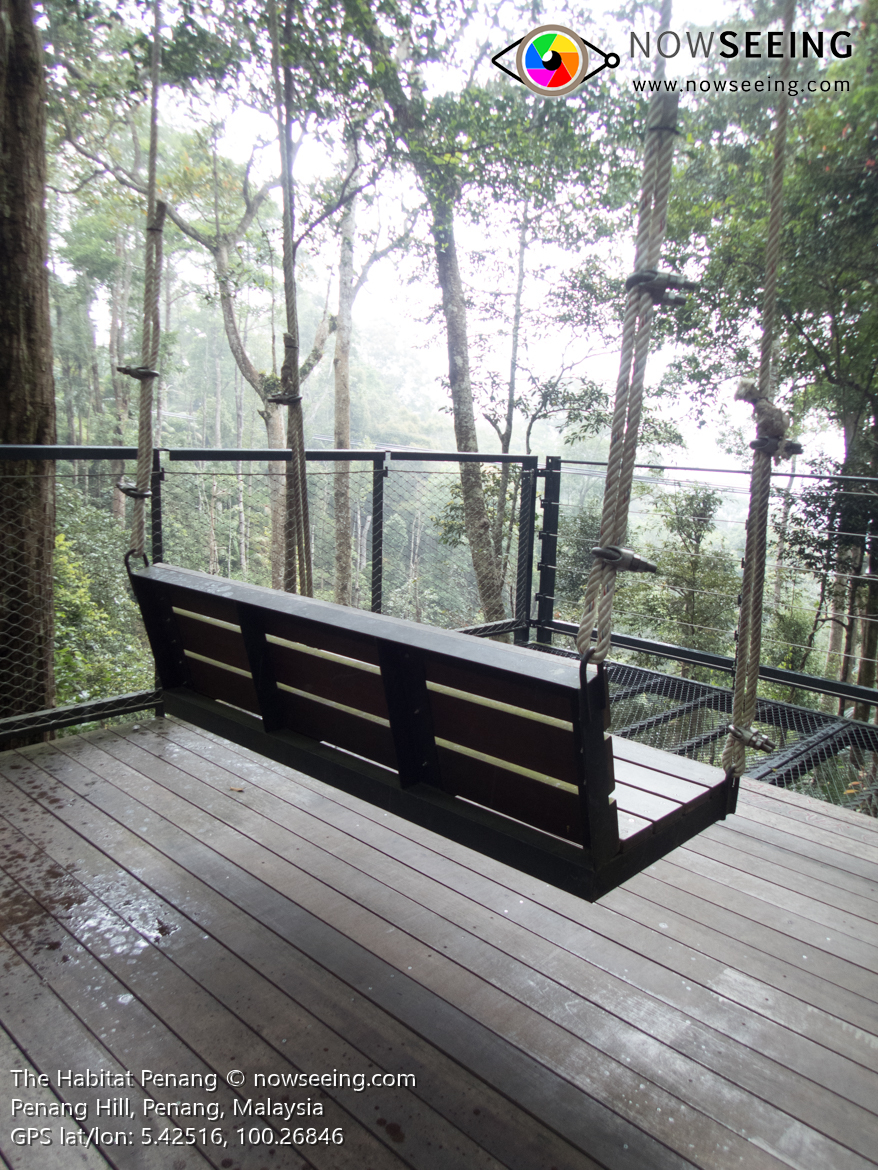 Other than eight gardens as mentioned above, other attractions include giant swings, and the signature tree top walk.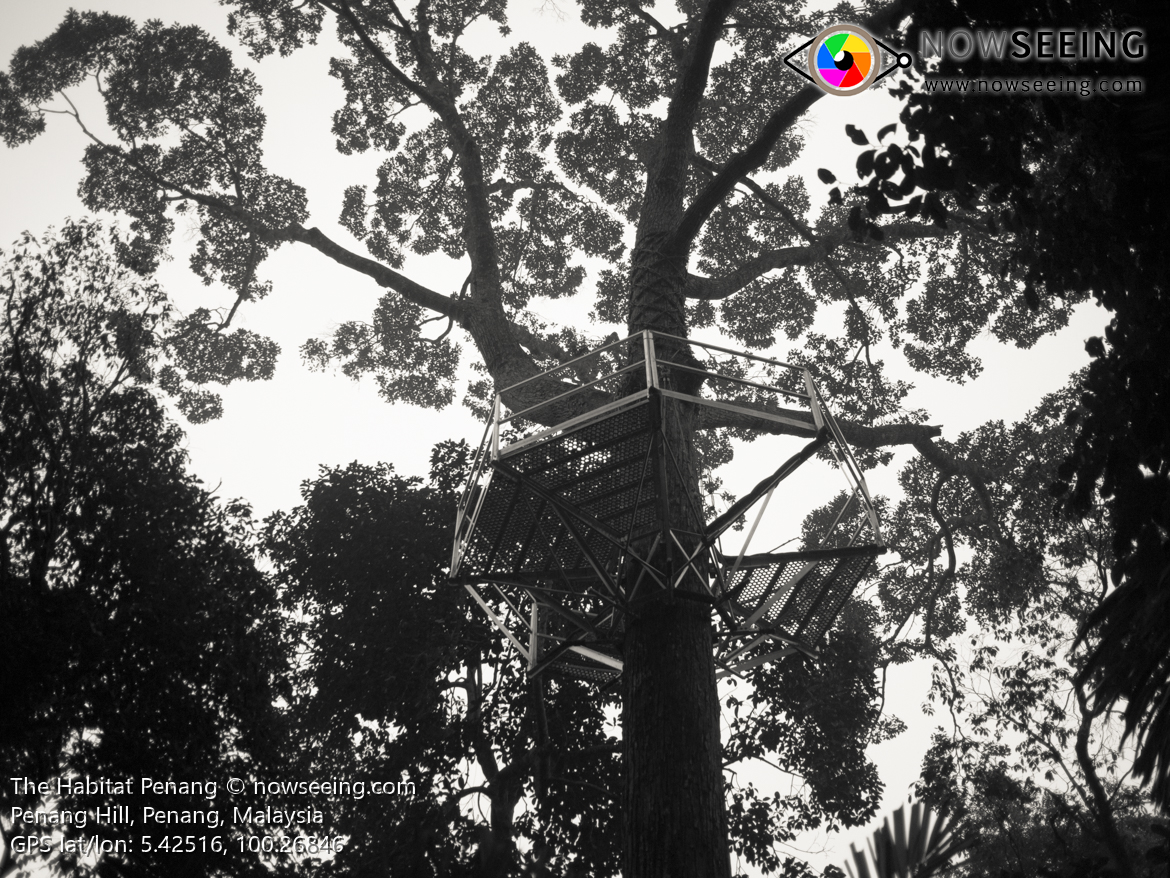 Canopy walk is under construction as this article is written.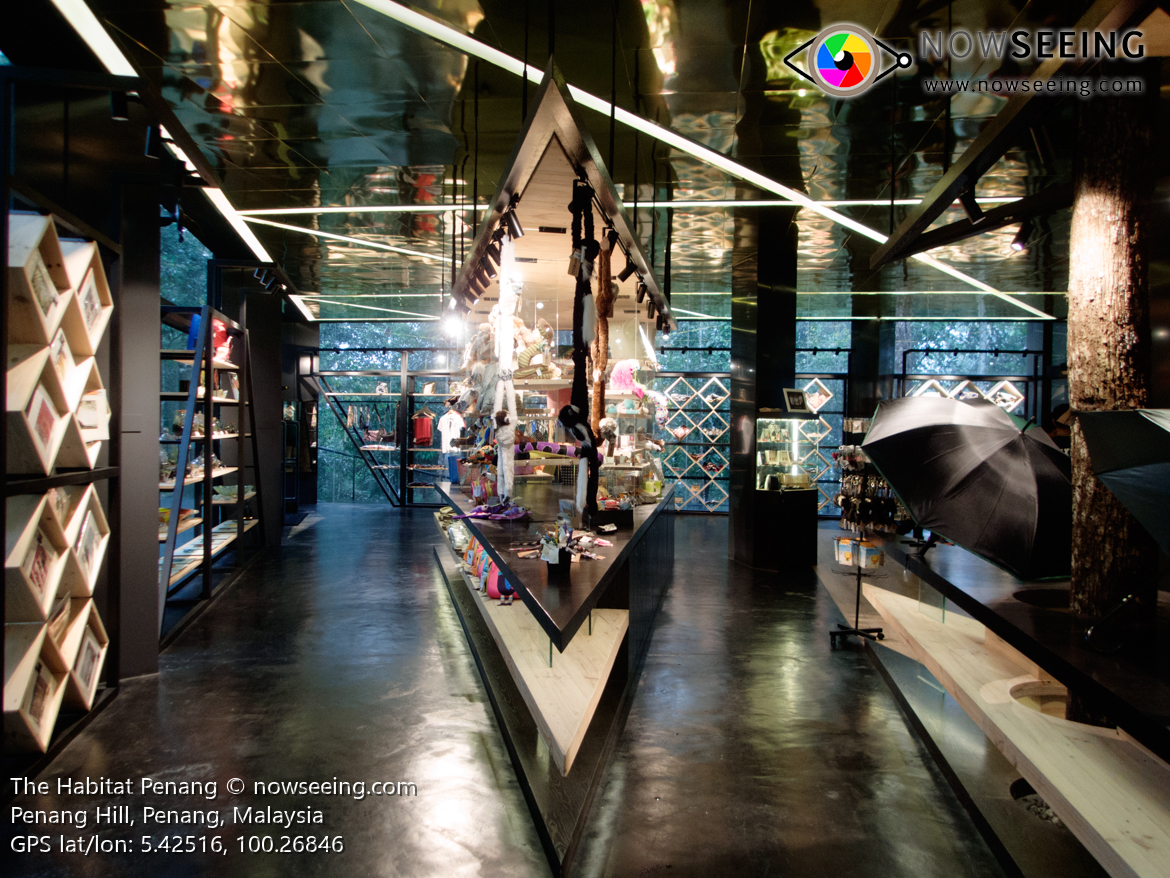 Regrettably, rain continued and we couldn't proceed to the signature Tree Top Walk due to thunderstorm. We then rushed into the souvenir shop like raining cats and dogs. This is perhaps one of the best souvenir shop in Penang with modern interior. Even better, it was built on a slope with trees passing though the building.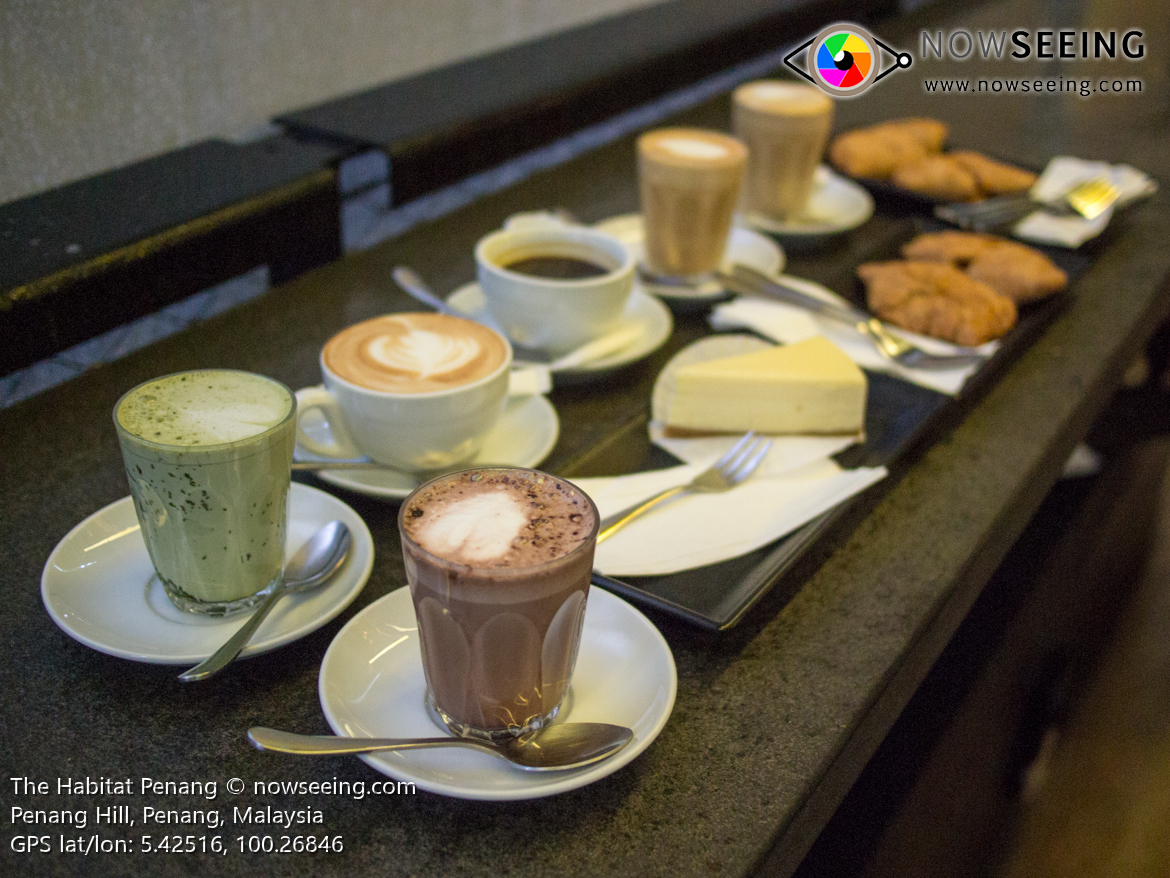 While waiting, we had our "brunch" at the cafe beside the souvenir shop serving beverages, main, and sides. Pricing-wise, it is similar to cafes out there (e.g. Spaghetti Bolognese Chicken/Beef at RM15.90, Cappuccino at RM10.90) and is fairly acceptable.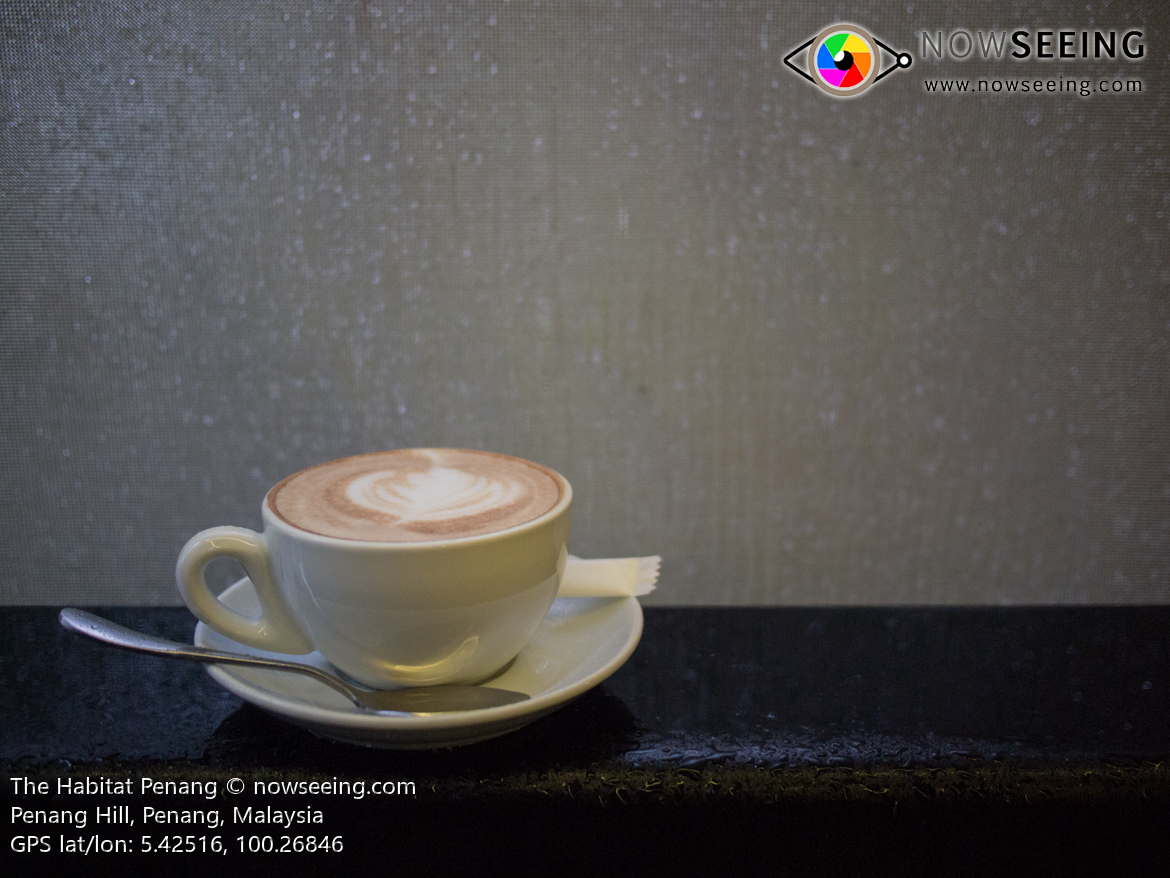 A cup of coffee in the middle of rain forest, anyone?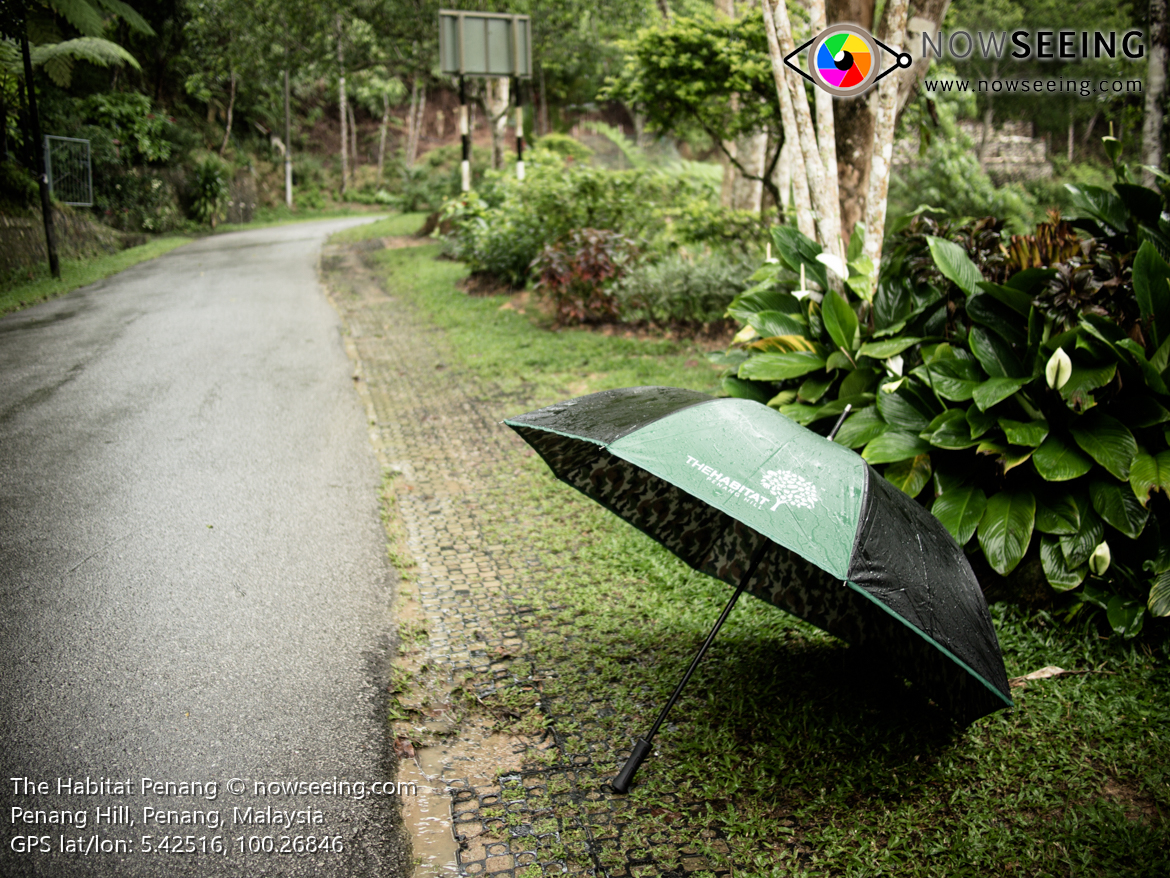 As a whole, if you love nature, you should pay The Habitat - the world-class ecotourism site in Penang a visit. Rolling hills, pristine rain forest, lush flora, enormous granite boulders and distant views make The Habitat on Penang Hill a must-see attraction. Every single square feet is carefully planned. Are we going to re-visit it again? Definitely yes, especially we missed tree top walk and soon-to-be-completed canopy walk during our first visit. We were told that a wedding gazebo was also in progress. Wedding ceremony in a rain forest, anyone?
If you like our article, kindly like our Facebook page to support us. Thanks.
Name: The Habitat
Address: Bukit Bendera, 11300 Penang, Malaysia
Tel: +604 826 7677
GPS: 5.42516, 100.26846
Operation Hours: 9:30am-6:00pm. Close on Wednesday. 
Official Website: http://thehabitat.my