Penang
Details

Category: Penang
Published: 29 January 2017
Hits: 14555

Established since Mar 1986, Penang Butterfly Farm was recently rebuilt and rebranded. Our last visit to Butterfly Farm at Teluk Bahang, Penang is probably during primary school year from a school trip. The place is far from George Town and needs about an hour to reach there. We recently re-visited this Penang attraction under the name Entopia.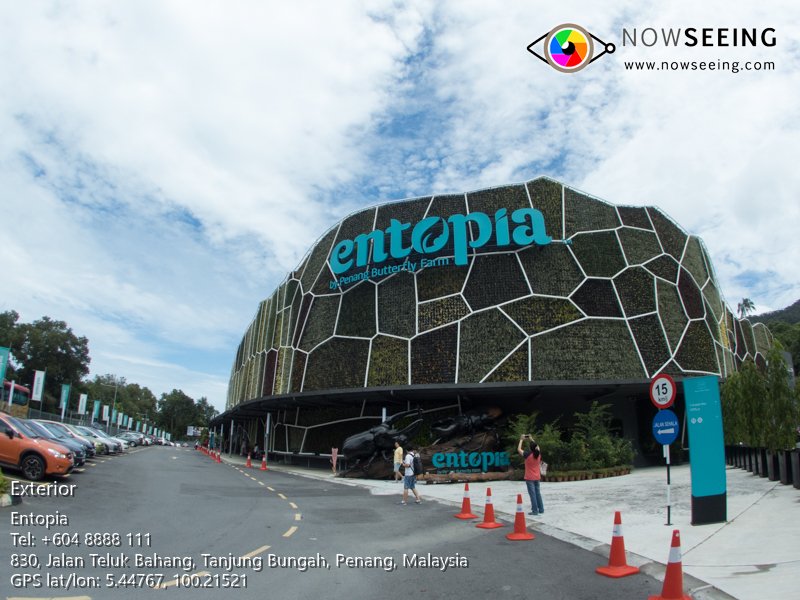 To reach Entopia by public transport such as Rapid Bus, look for buses with the following numbers:
101: Weld Quay – Teluk Bahang
102: Penang Airport – Teluk Bahang
501: Balik Pulau Town – Teluk Bahang
We strongly suggest visitors to book their tickets via their official website at least one day ahead to entitle for lower rate compared to over-the-counter. Each adult is priced at RM49. Child/Senior at RM29. We must admit that it is not the most affordable ticket in town but does it worth the value? Let's find out!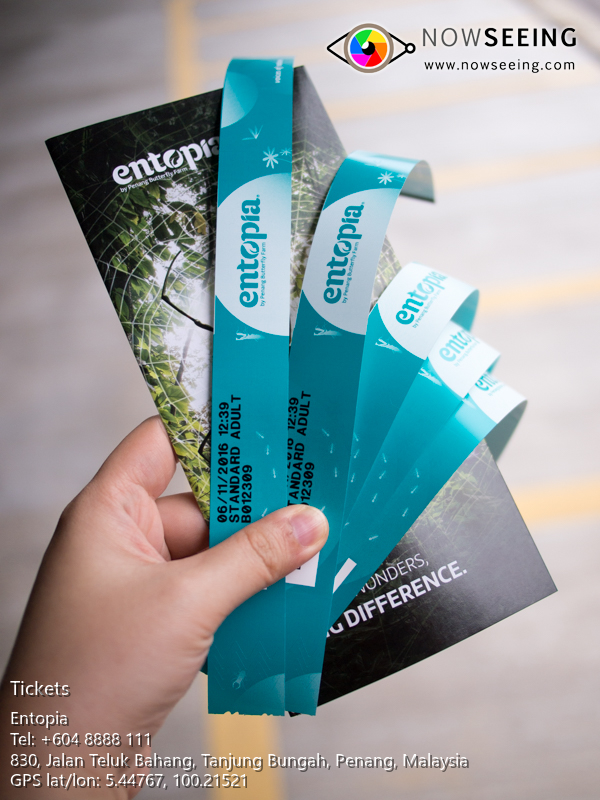 From the counter, the staff will provide you wrist ticket containing QR code for entry and exit. A map will also be given and we encourage visitors to keep it as the area can be big.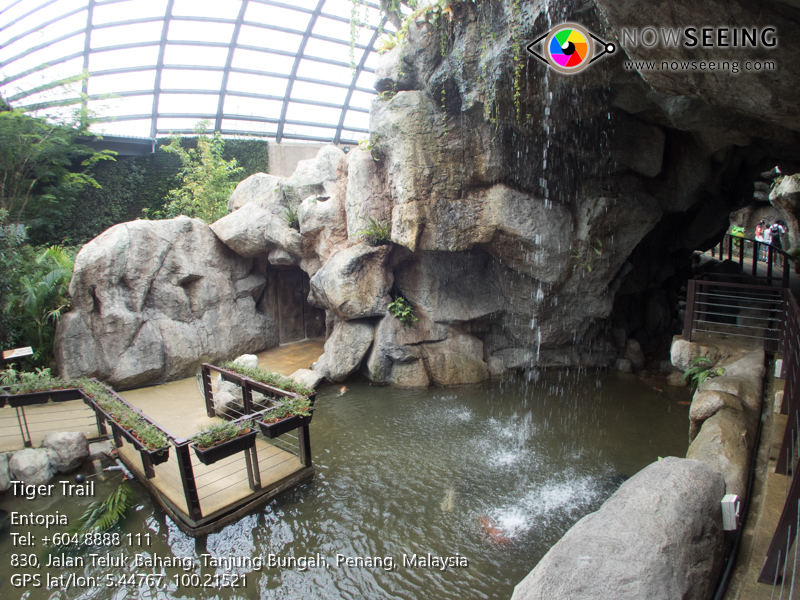 The moment we walked into the entrance, we were blown away with the landscape. Yes! It is no longer the same Butterfly Farm we used to know. In fact, forget about PBF and treat Entopia as the new tourist spot with never-seen-before attractions.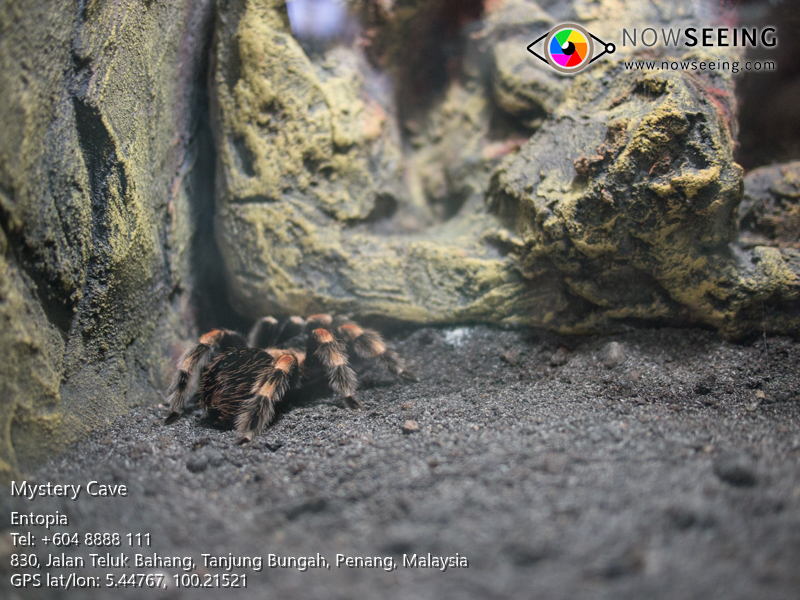 Entopia basically has two main areas - Natureland and Cocoon. Natureland is a giant greenhouse with butterflies roaming around but first, let's enter Mysterious Cave which is also nearby the entrance. The air-conditioned man-made cave has few "goosebumps" crawling insects in it.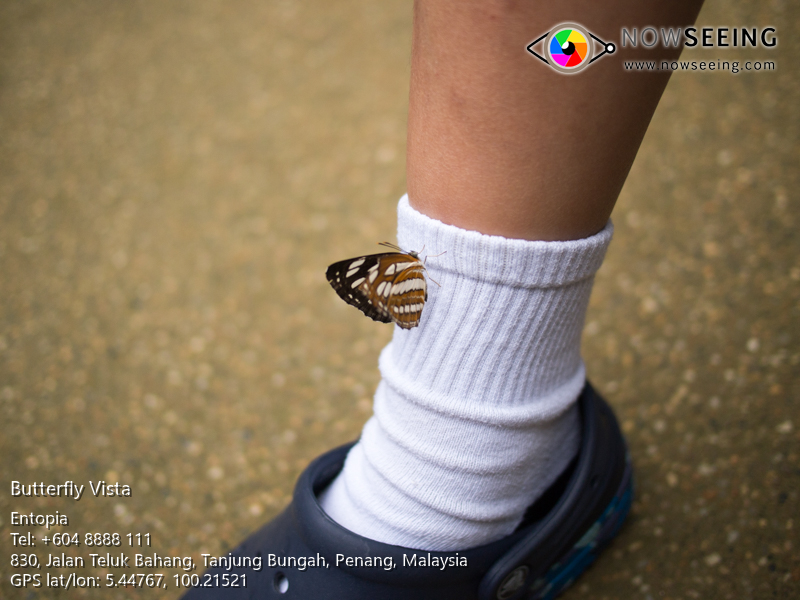 We then exit the cave to Butterfly Vista. This is a "flying zone" in which butterflies may occasionally land on you.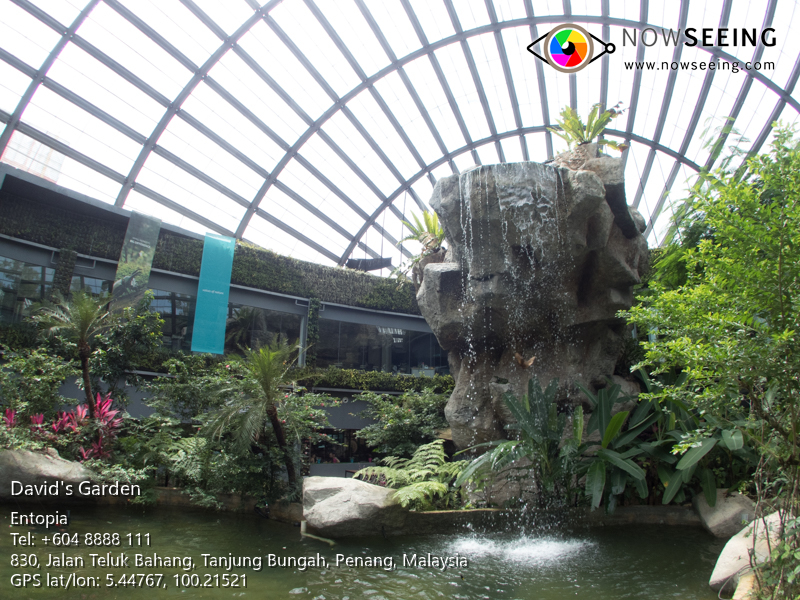 Next to the Butterfly Vista is David's Garden - the original garden of PBF. Seriously, we couldn't remember the original landscape except that we felt into the pond during the school trip decades ago! (Yes, it was an awful experience.)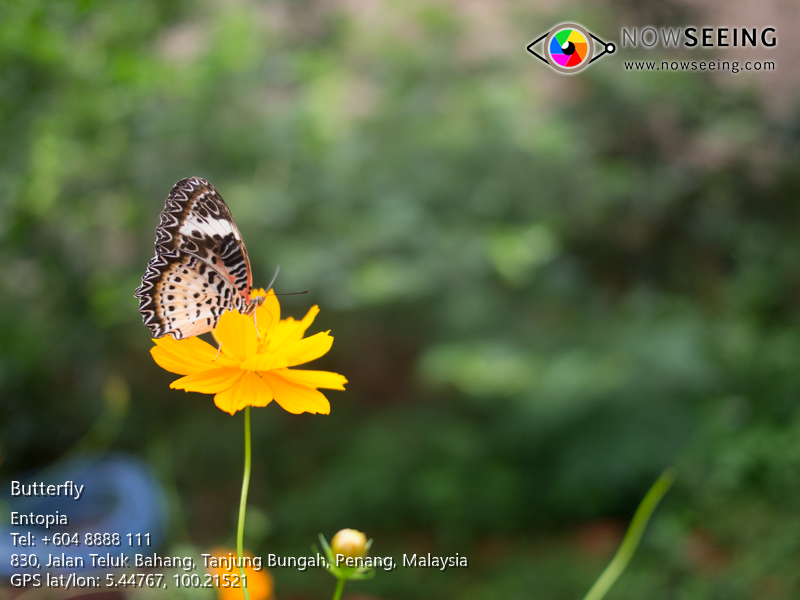 Following the path, we reached higher ground and there were more butterflies. Be sure to bring along your camera for some bokeh-licious opportunities.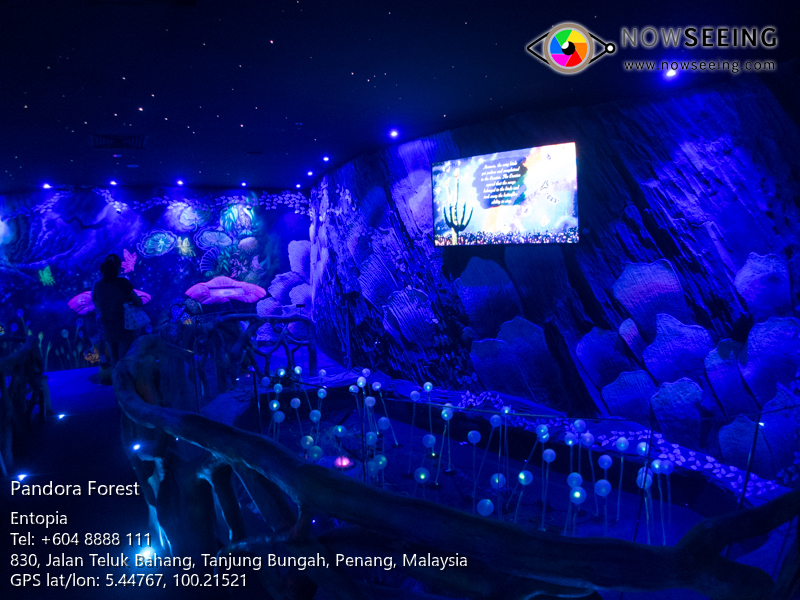 We then walked into Cocoon - an air-conditioned building with more attractions. Taking travelator, we reach Pandora Forest telling you butterflies myths and legends using visual effects.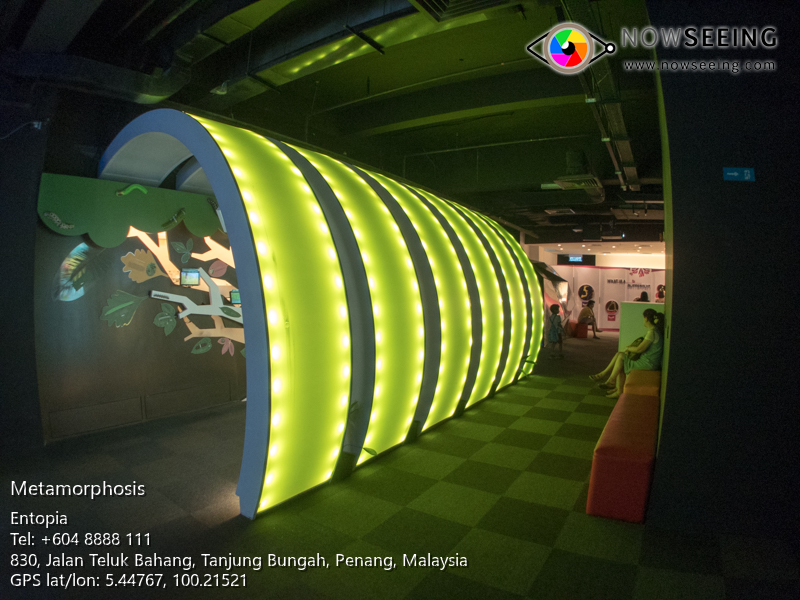 Next area is Metamophosis - a "learning center" on butterfly transformation. You will be amazed on some facts of butterfly such as their lifespan, survival rate from eggs, and their favourite food.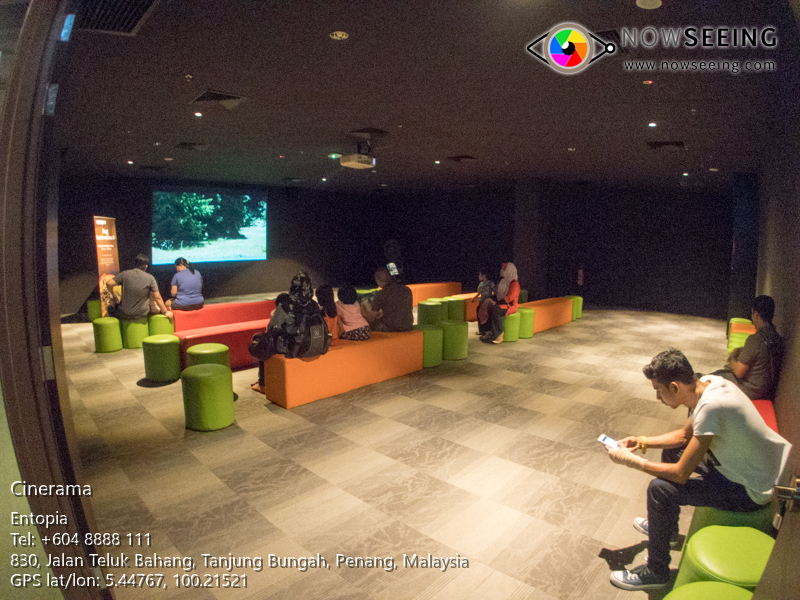 Tired? Cinerama - the in-house cinema is available for you to rest your feet while watching video playback.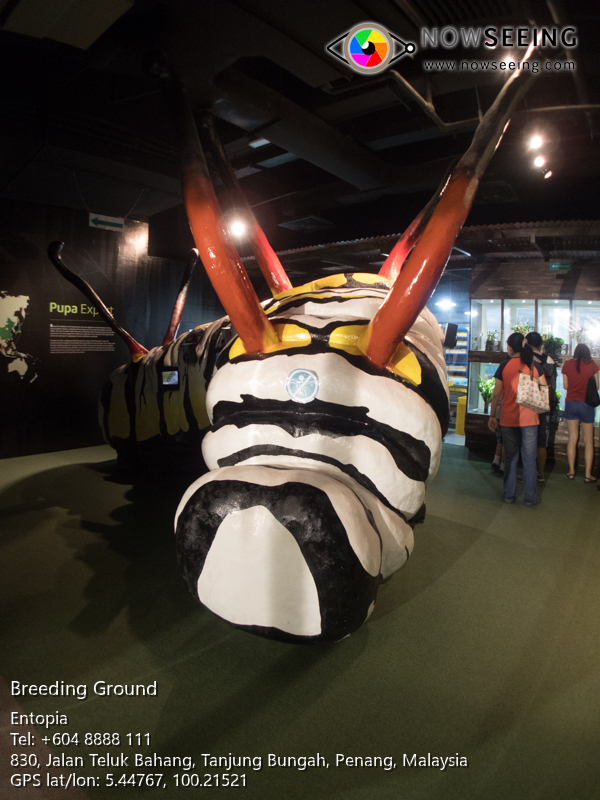 Next to the cinema is a Breeding Ground in which visitors can witness behind-the-scene activities such as hatching of butterflies. Next to the Breeding Ground is Lumino City - a breeding ground and exhibition of fireflies (yes, Entopia is not just all about butterflies). Similar to major theme park such as Disneyland and Universal Studio, staffs will showcase at certain locations based on time table so please check from the brochure provided if you are interested.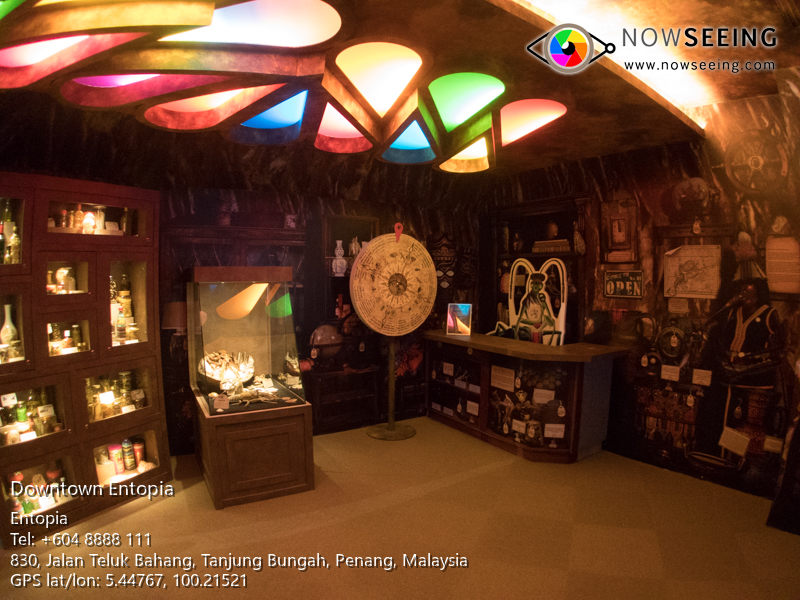 Downtown Entopia is like a fantasy city in which invertebrates rule. Nothing fancy for adults but kids will sure love it.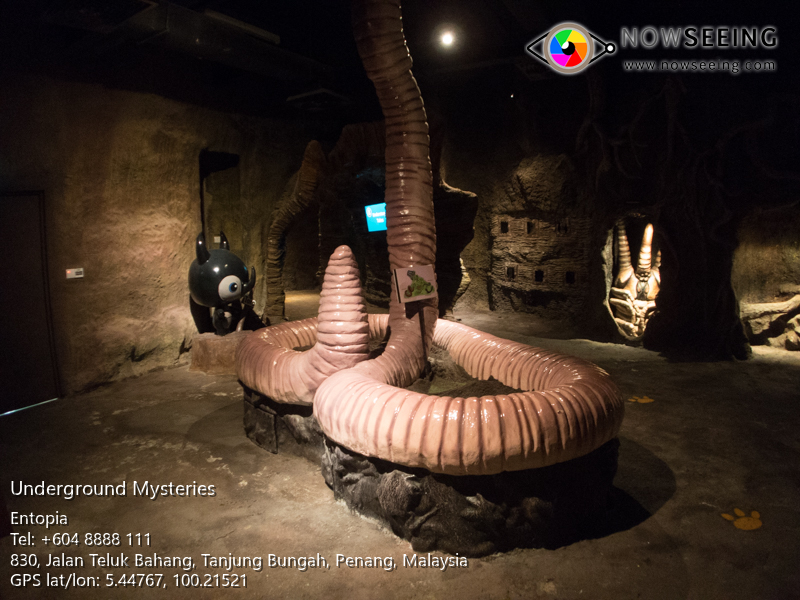 Not enough with Mysterious Cave? Then try Underground Mysteries. Be sure to check out the hidden tunnel for some world's ugliest cockroaches!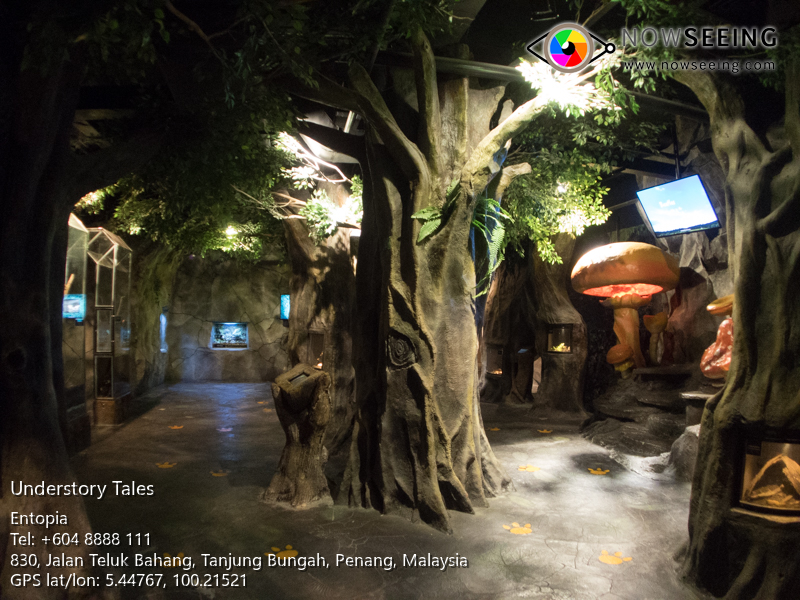 The last section before exiting to souvenir shop is Understory Tales with more insects such as snails and beetles. Refreshment area and hobby center for some "pets" takeaway are available after the exit.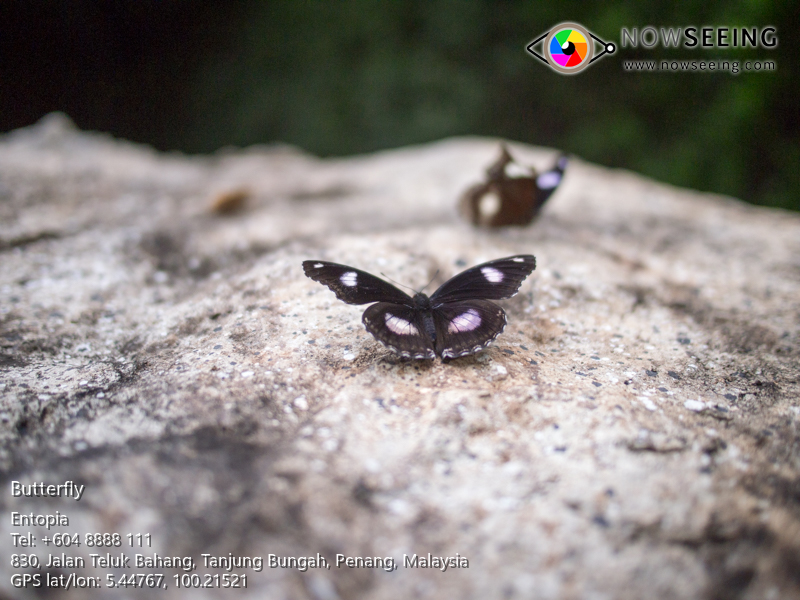 So, is it worth the money? The simple answer is YES! Entopia management knows what they are doing and the use of modern equipments reminded us of attractions in Singapore. No longer you will see some sleepy animals on muddy and smelly pond with flies flying around and ugly decoration made of cement. It is a modern greenhouse, the largest classroom and discovery hub for visitors from all ages.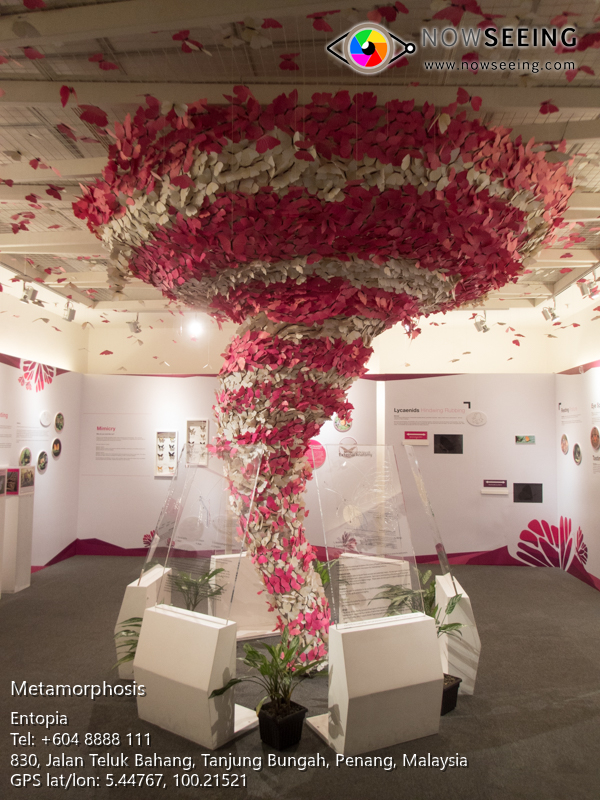 For more photos, kindly visit and like our Facebook page. Your support is much appreciated!
Address: No. 830, Jalan Teluk Bahang, 11050 Penang, Malaysia.
GPS: 5.44767,100.21521
Business Hours: 9am-7pm (including weekends and public holidays)