Penang
Details

Category: Penang
Published: 24 October 2015
Hits: 79765

If you are a solo traveler visiting Penang looking for an affordable yet unique hotel, Time Capsule Hotel at Chulia Street is worth considering.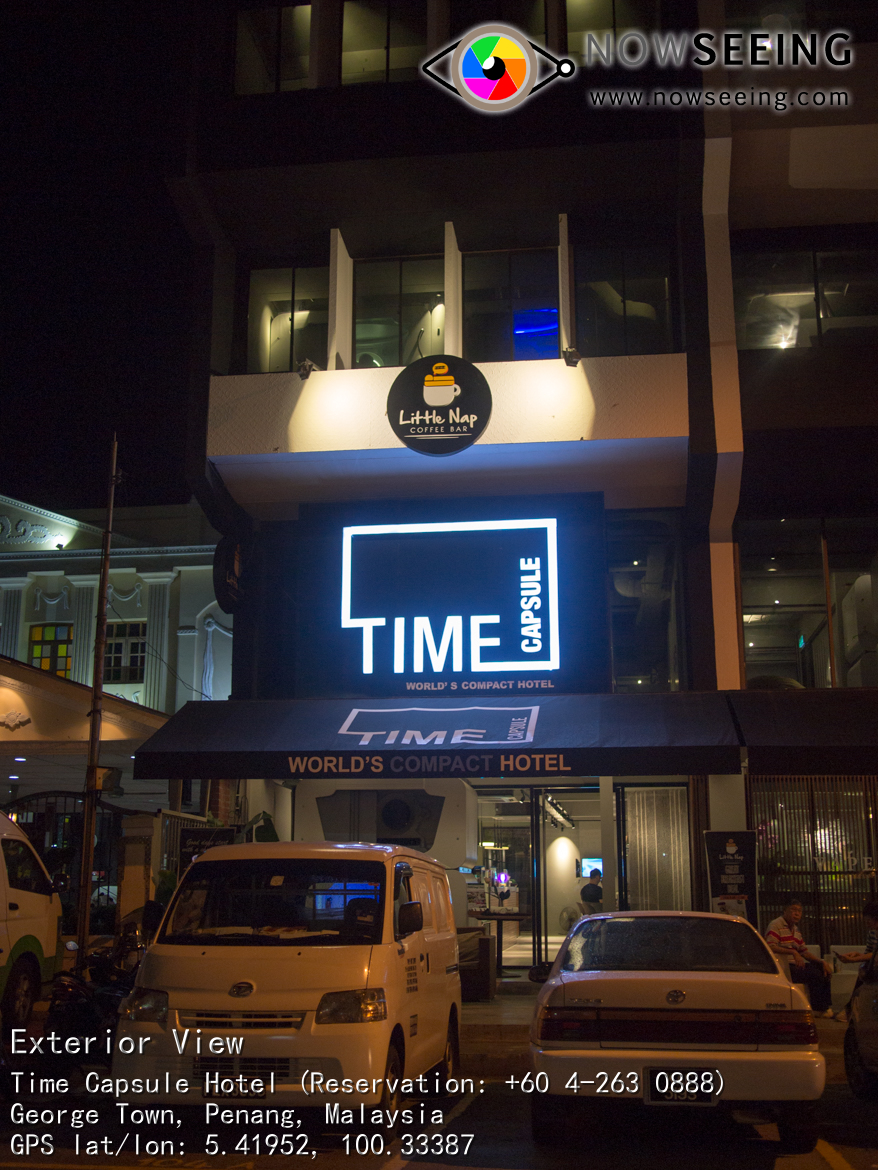 Located in the heart of Penang's heritage site, Time Capsule Hotel is built in year 2015. Many hawker food is available around that area and heritage sites are just within walking distance. Limited parking space is available in front of the hotel and note that parking ticket is required.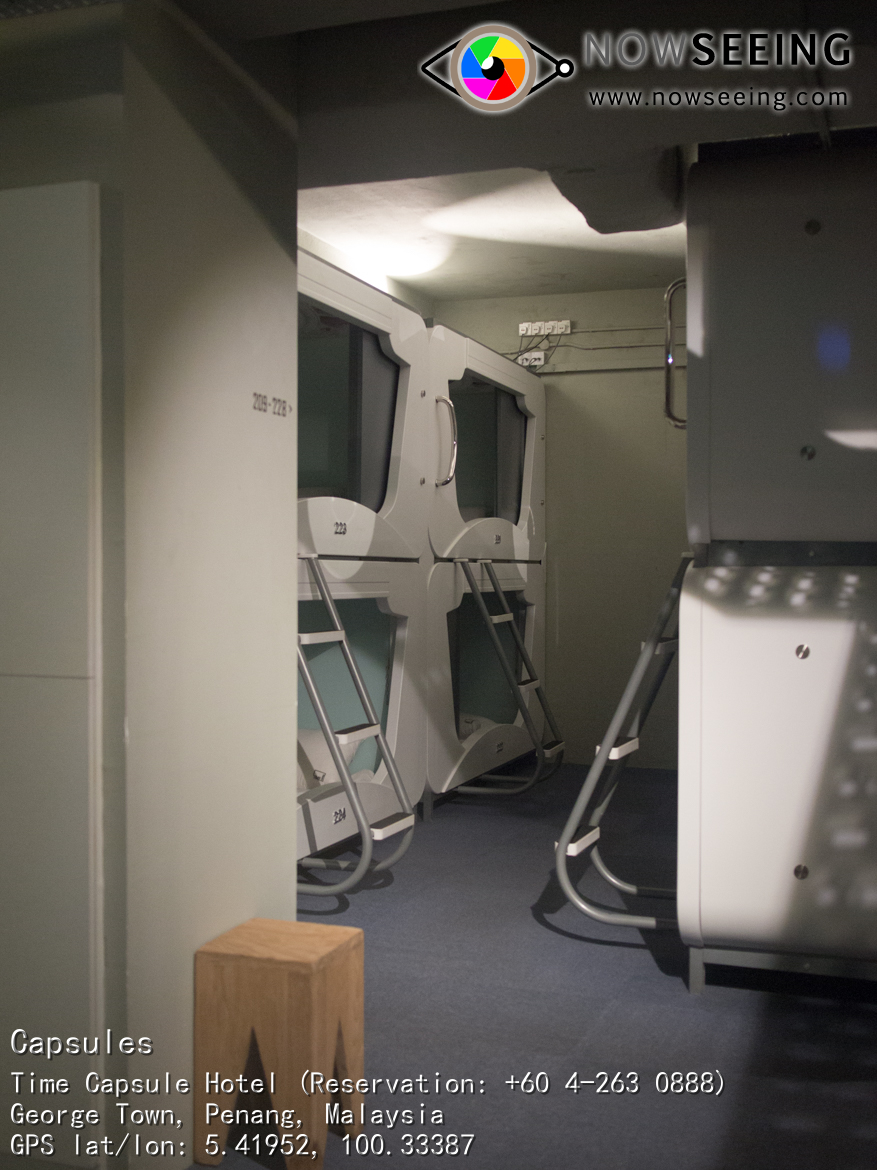 The main different of this hotel compared to others is - the capsules! Yes, it is the capsule you will be sleeping in instead of the ordinary rooms. Imagine it as advanced double decker bed but first, let's introduce their lobby...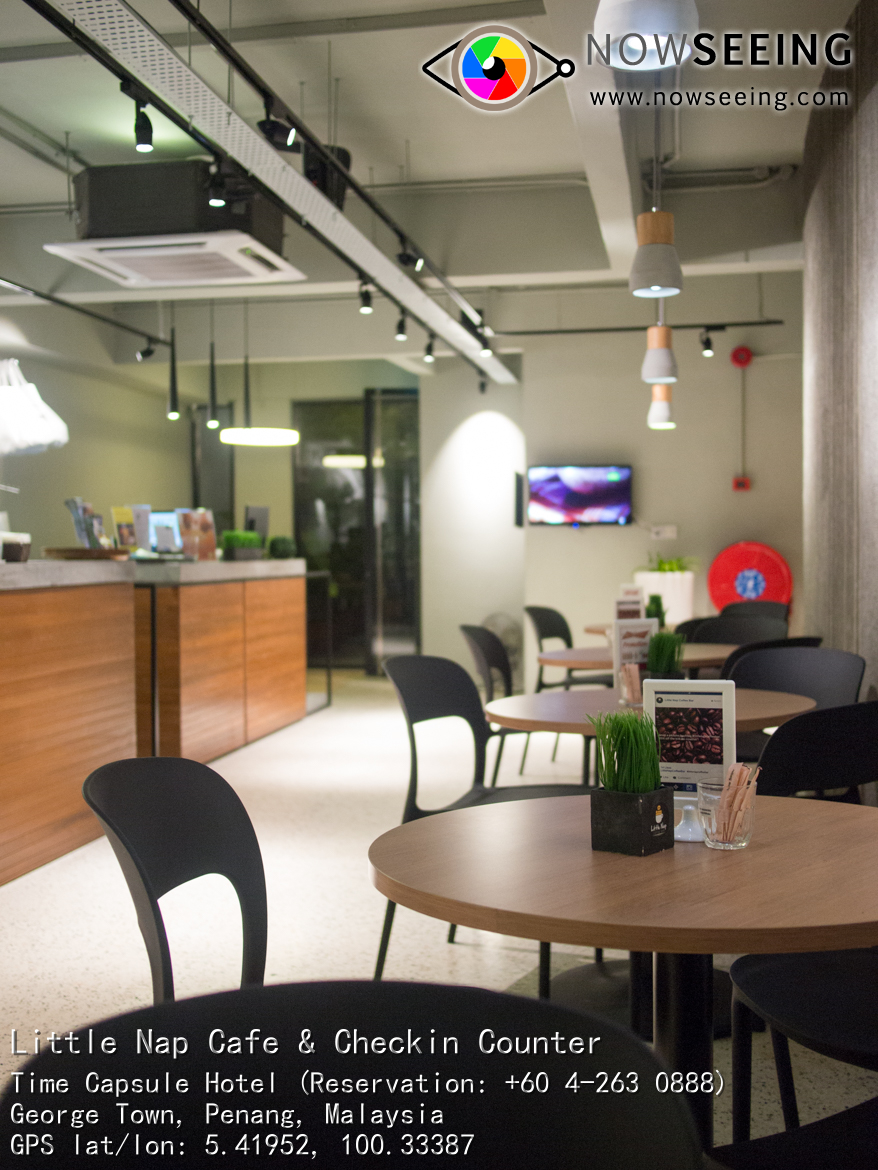 The hotel consists of 4 floors with the ground floor being a cafe called Little Nap. The cafe provides coffee, beverage and some cakes imported from Alor Setar, Kedah.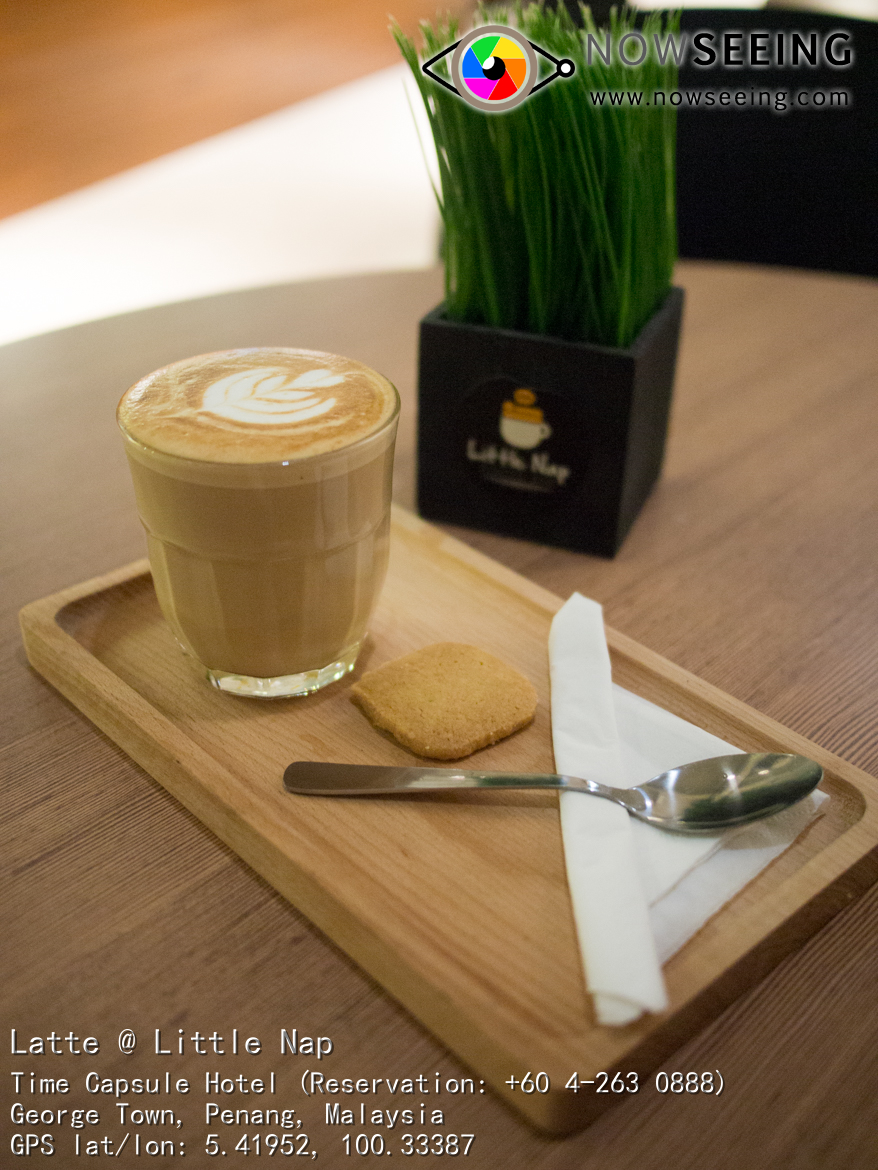 We had a sip of its Latte that evening while working in front of our business laptop in the cozy cafe. Little Nap Coffee Bar opens from 8am to 12am daily.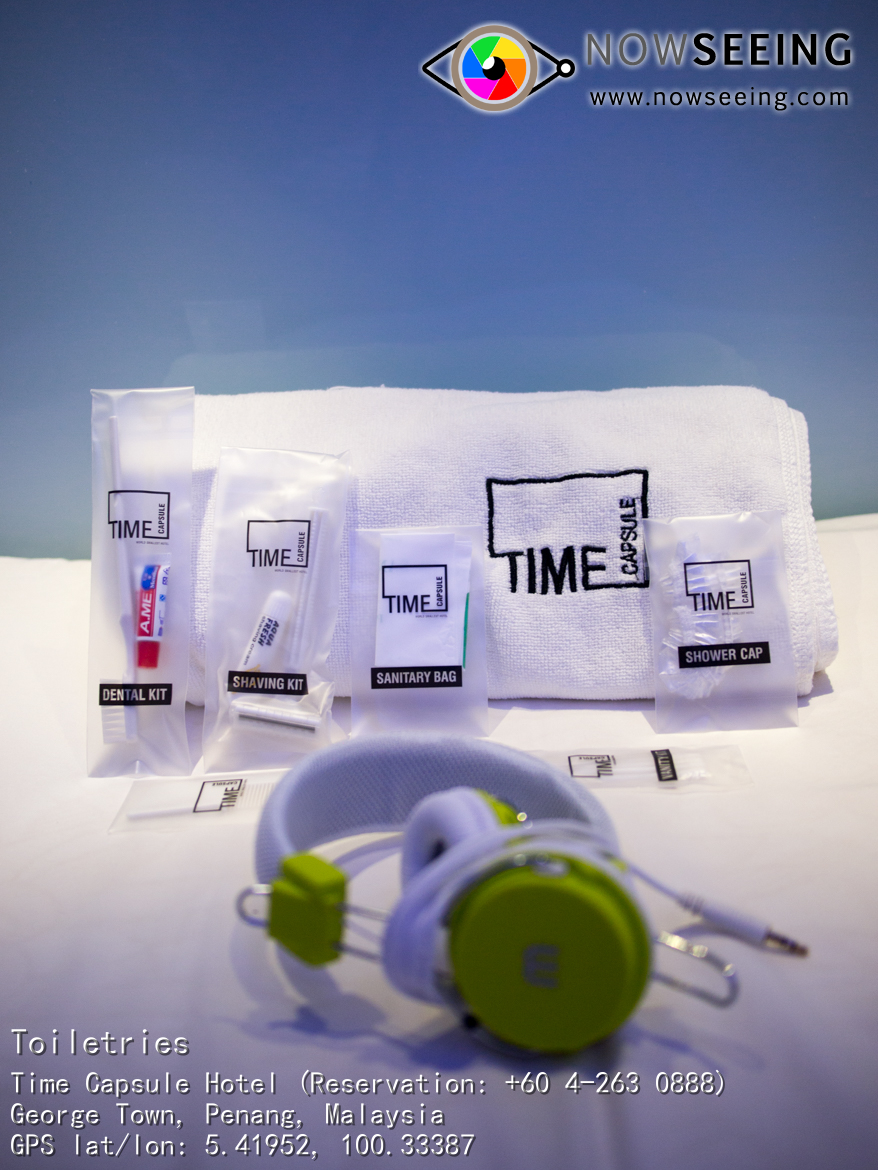 The check-in counter is located towards the end of the cafe. You will be given a recycle bag containing hotel slipper, towel and toiletries inside.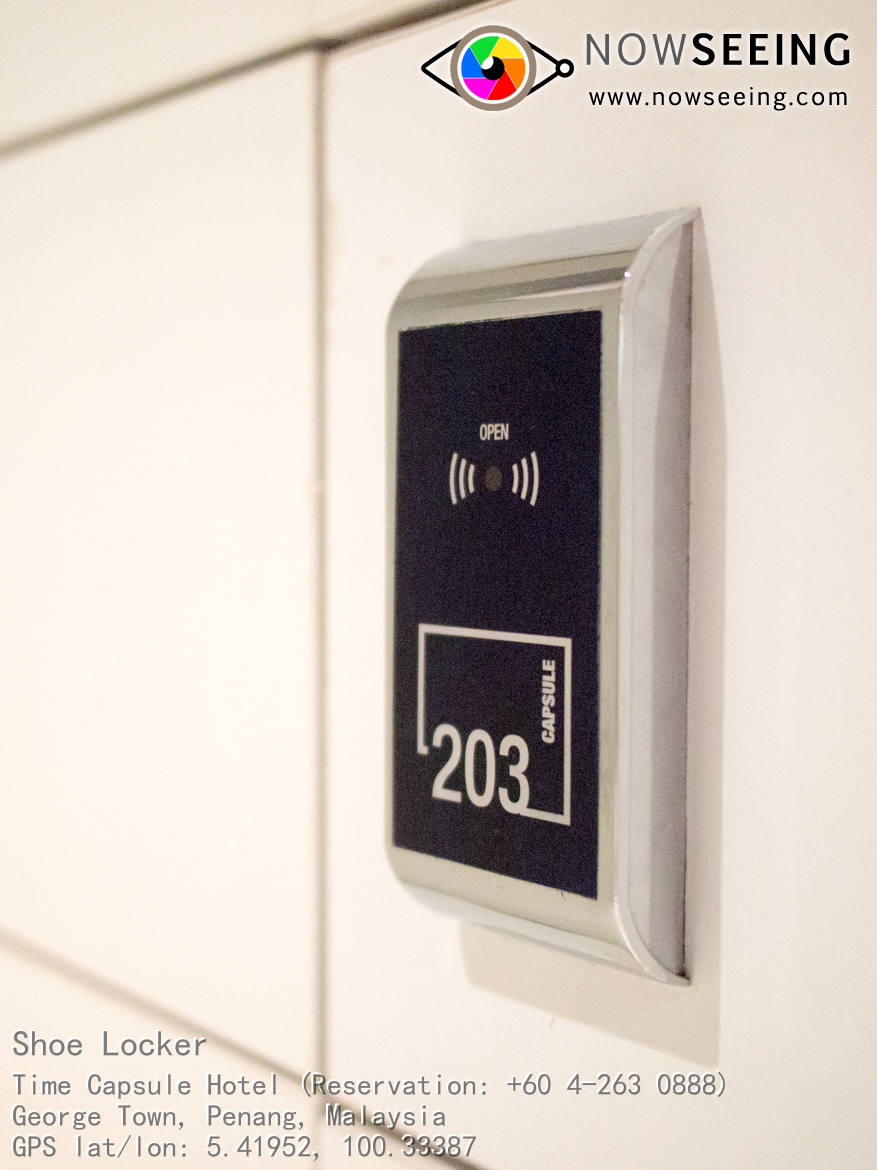 The next step is to put your shoe in the shoe locker opposite of the check-in counter. Each locker is operated using keycard (By the way, please keep your keycard safe as this will be your key to many facilities here).
You may walk around by putting in your hotel slipper.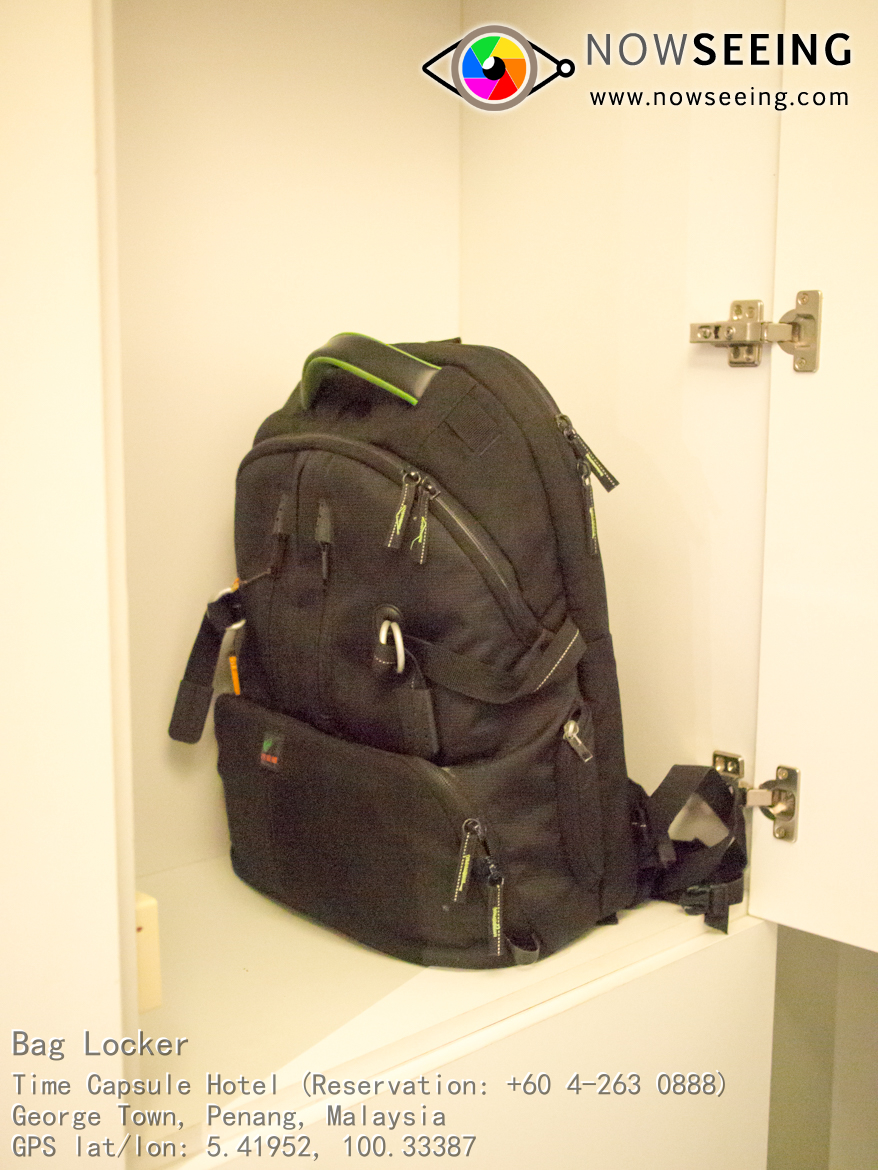 There are three floors of capsule and are accessible using a lift provided. A luggage locker is provided in each floor. Again, it is operated using your keycard and not that it may not fit in bigger luggage.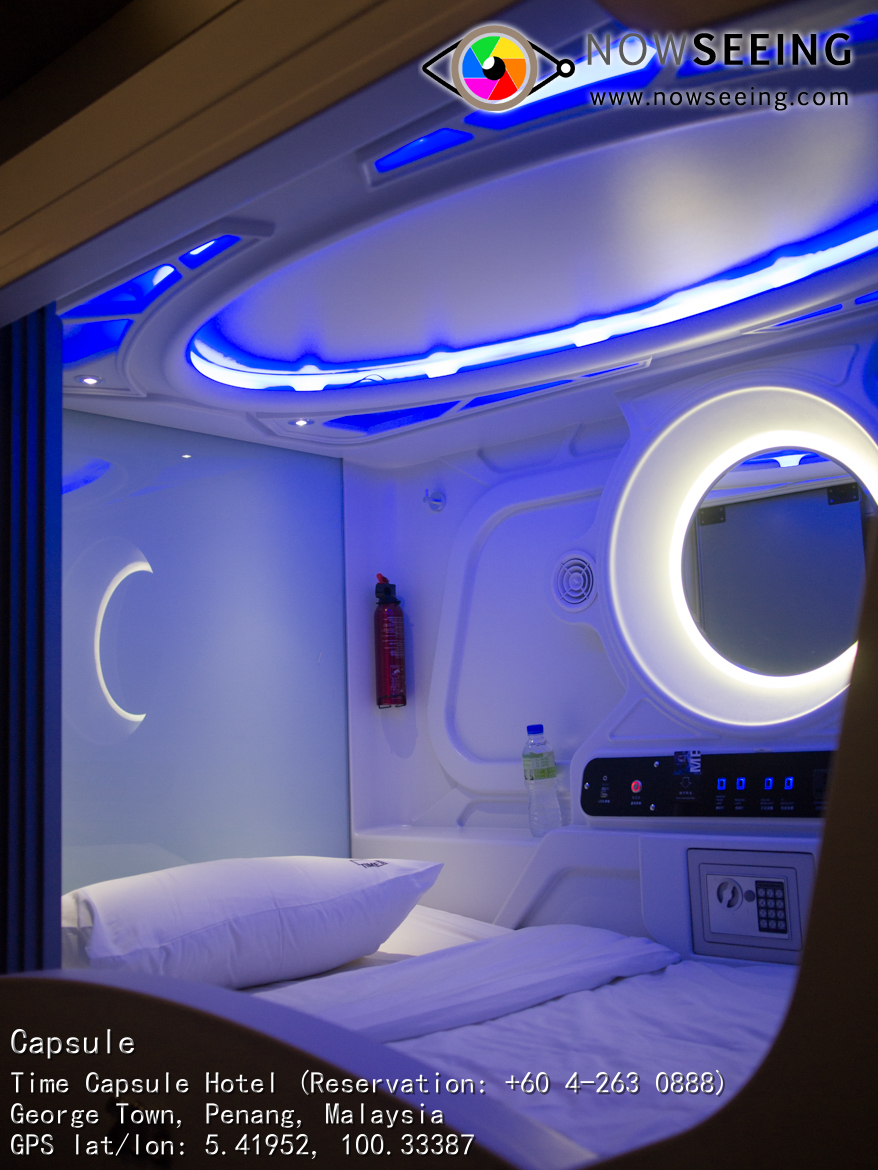 Our "room number" was 203 located at second floor. It is printed in front of the capsule.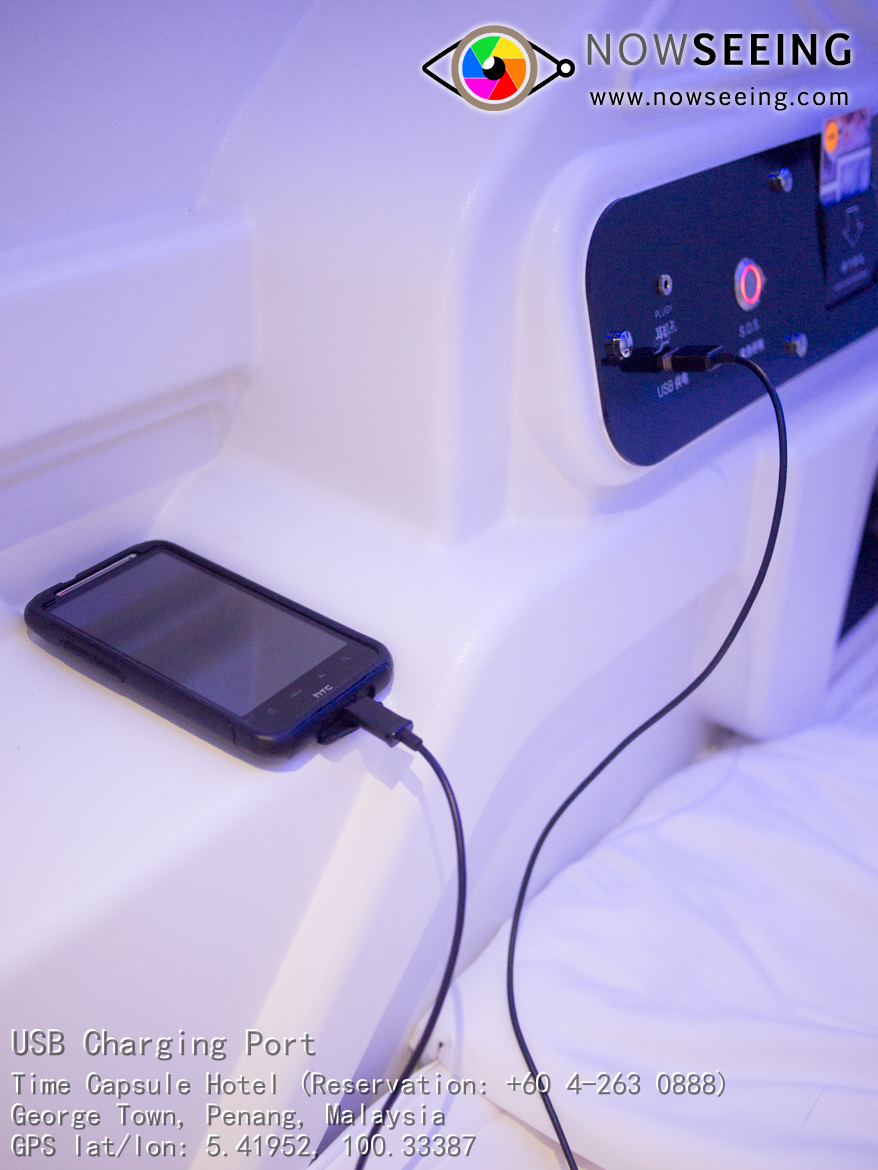 To power-up your capsule, insert your keycard in the panel. The panel also provides power socket and USB port to charge your smart devices. Pretty convenience for tech savvy like us. Safety box is also provided but during our visit, it was locked when we arrived and we had to ask the staff to open it.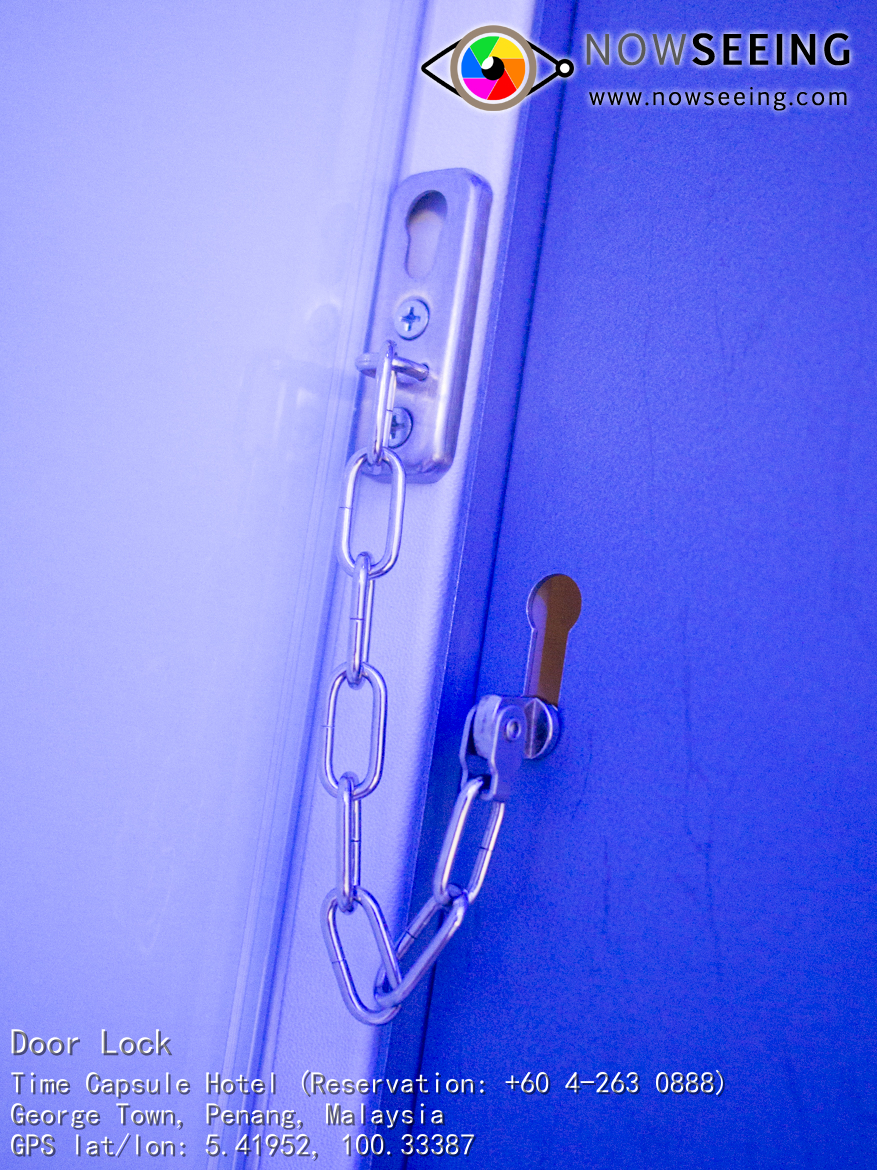 For privacy matter, a sliding door is provided. However, the capsule itself is not soundproof such as noise from other guests can easily be heard in the quiet night. So please be considerate especially in the middle of the night.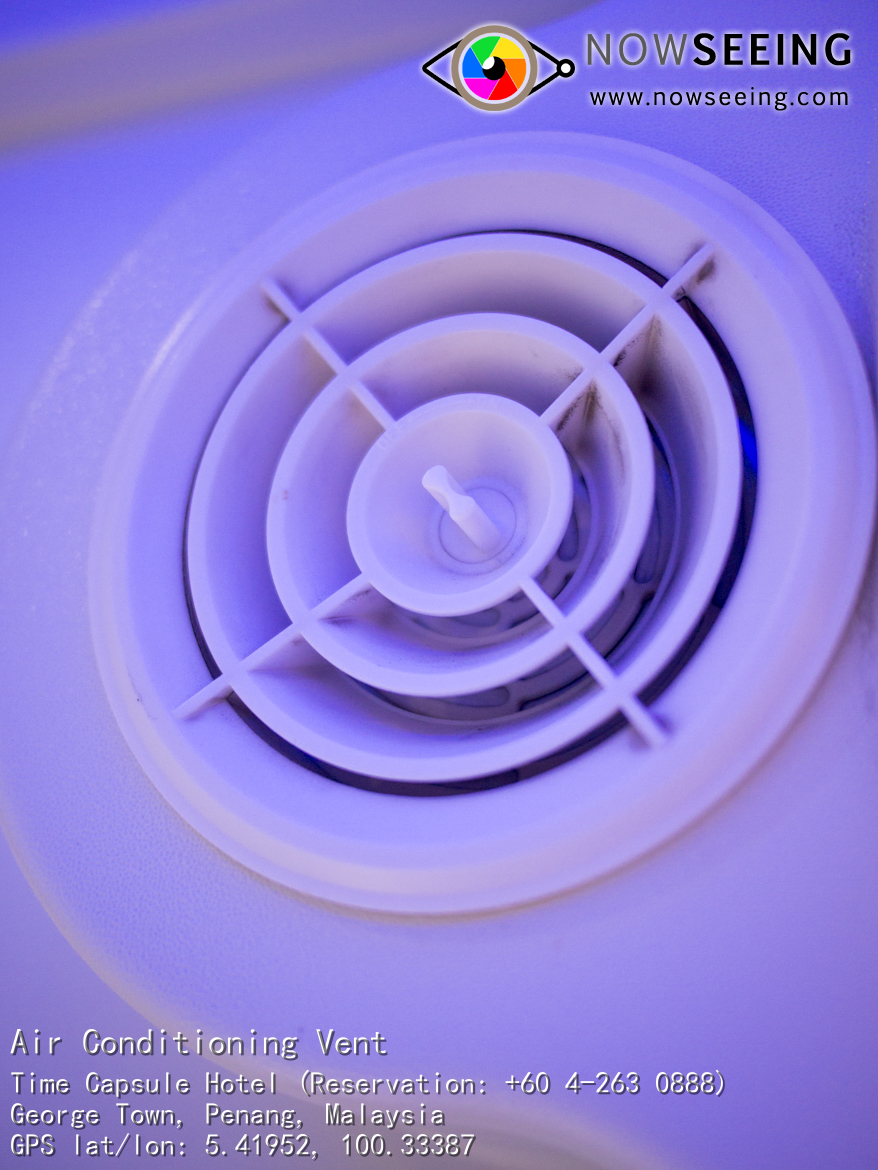 Each capsule has adjustable air conditioning vent.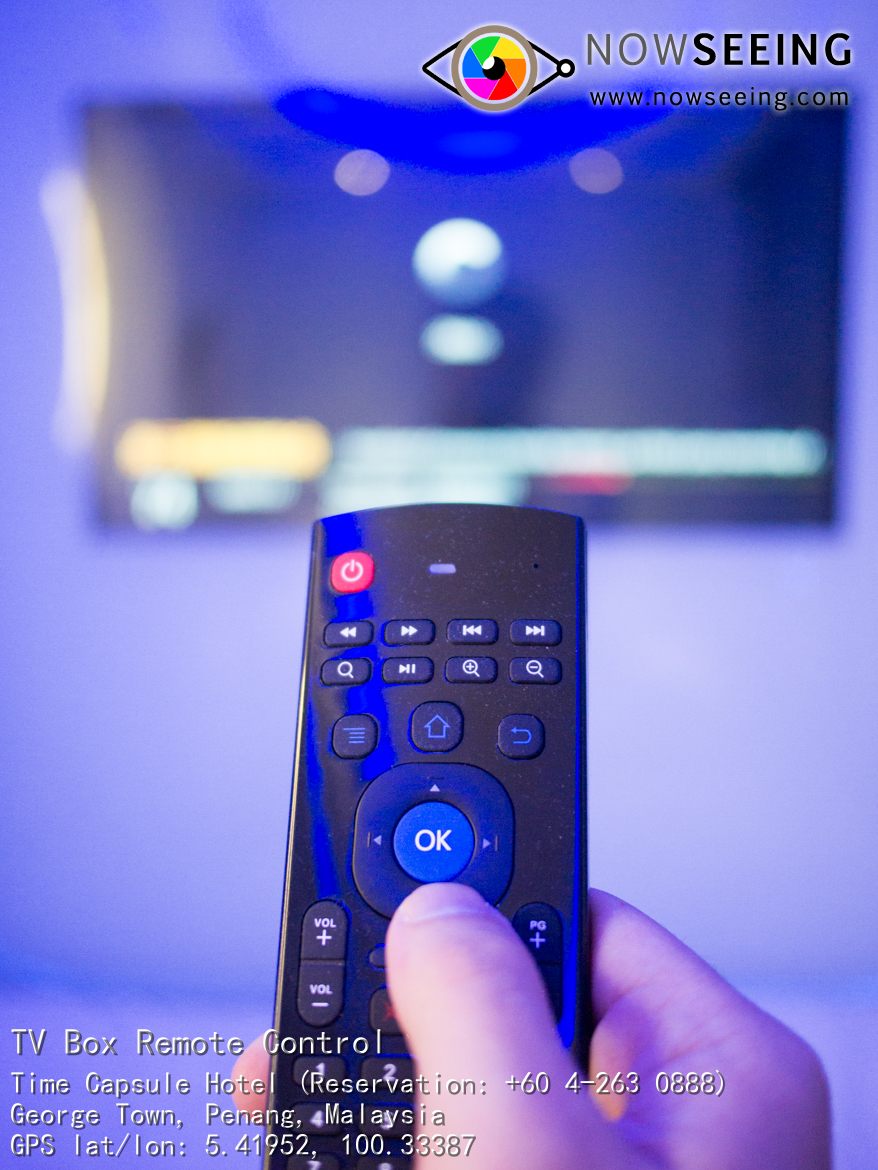 An LCD TV is built into the capsule as well. Behind the scene is an Android TV box providing hundreds of China digital channels. Unfortunately, the application is too buggy to use. For example, the channels changed by itself and the Internet speed simply too slow to watch the program smoothly.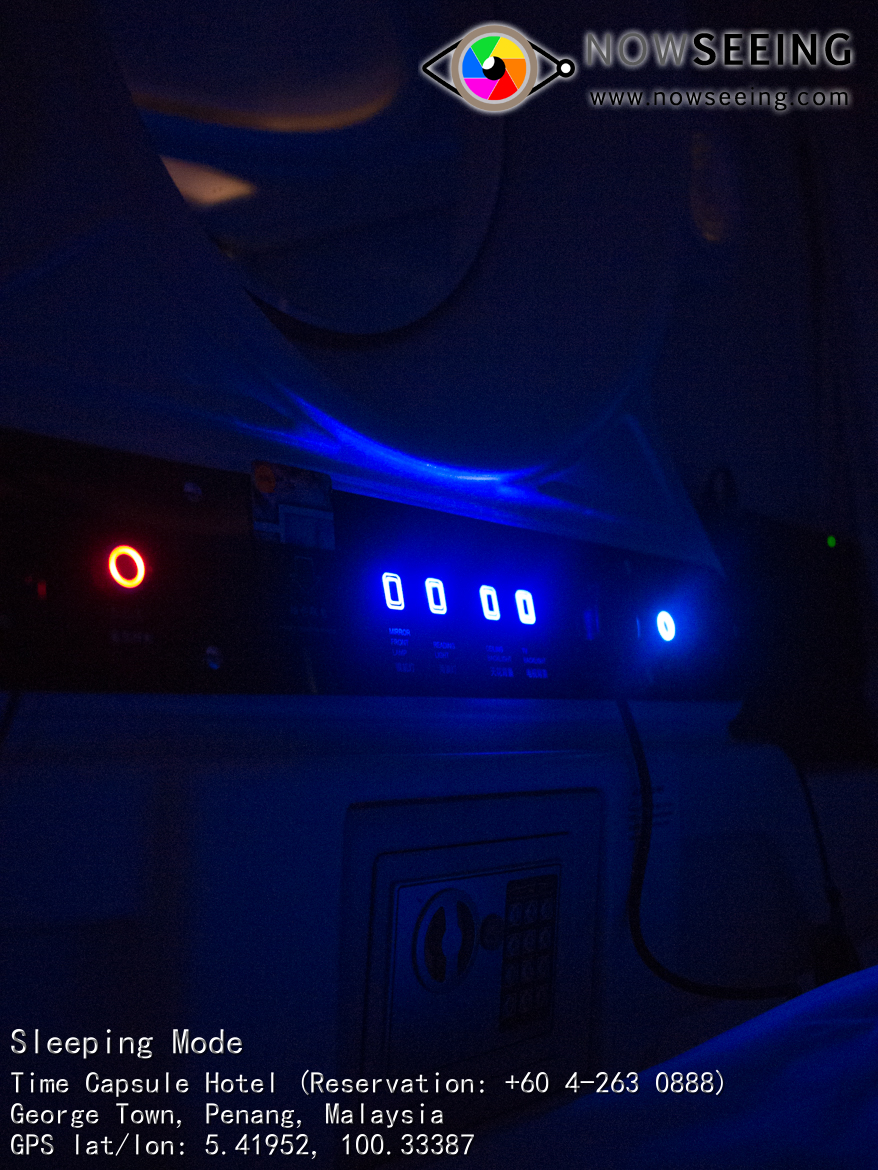 Is it comfortable to sleep? The answer is yes (provided you have good neighbors that night). The only things you will hear and see is the low air venting noise and lighting from the panel buttons respectively.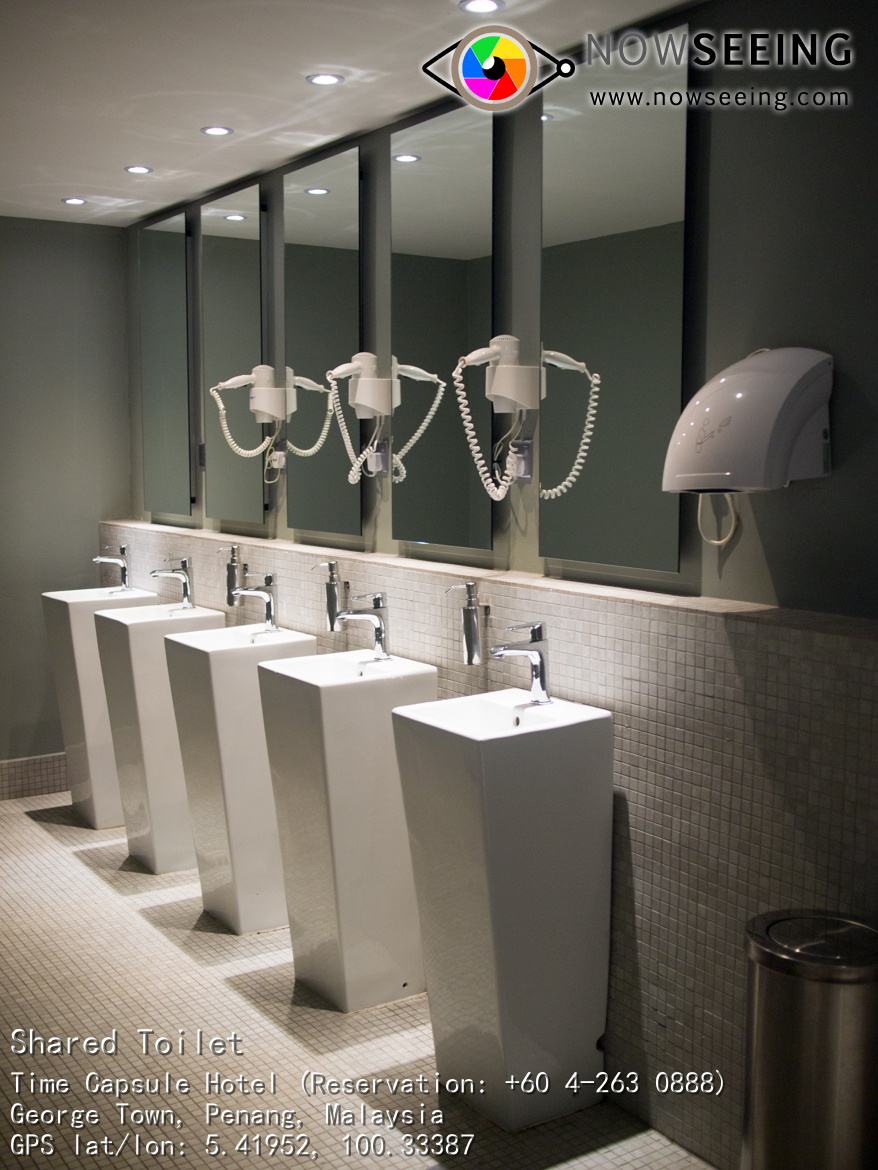 Similar to most budge hotels, Time Capsule Hotel has shared bathrooms. The bathroom is new and modern with hair dryer provided. Hot shower is available and you may need to bring your own hair shampoo.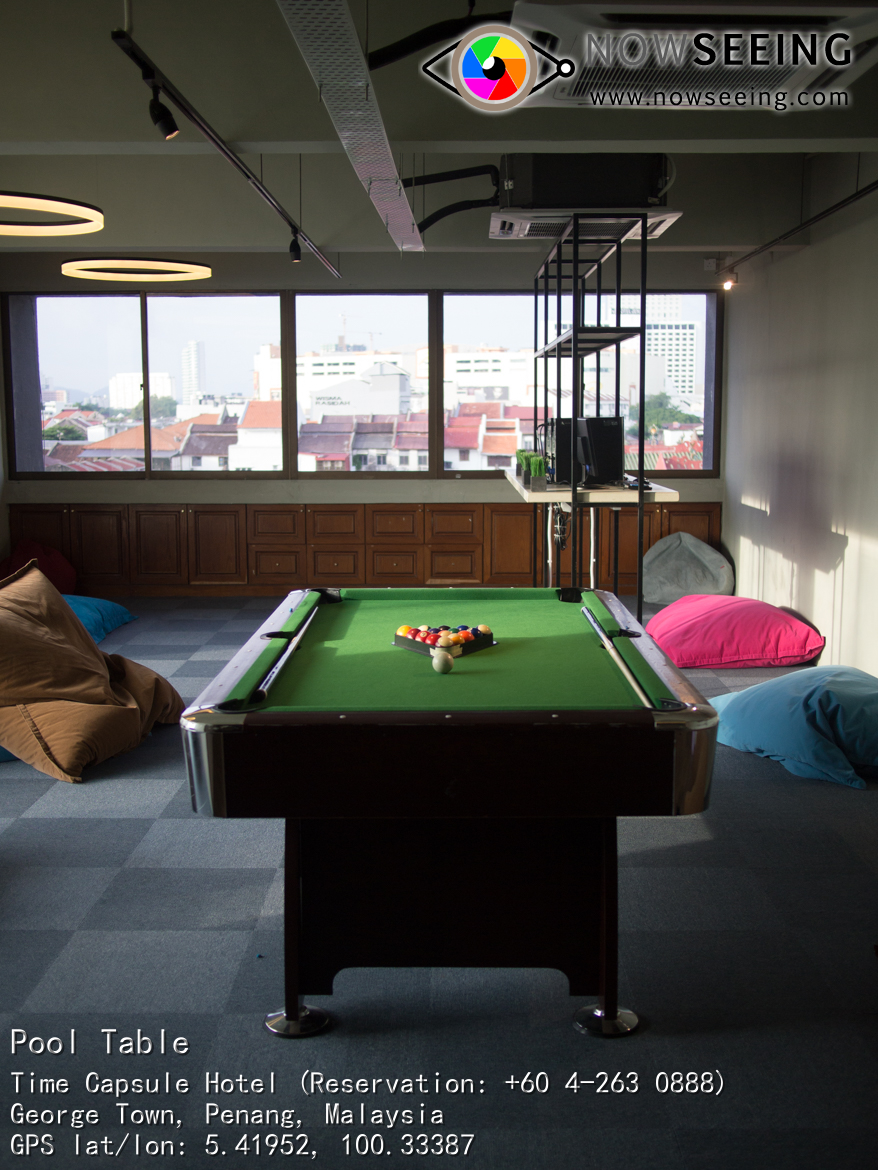 On the 4th floor is the new comfort zone in which books, a football table, a free-play pool table and desktop PCs are provided. Definitely a value-added feature.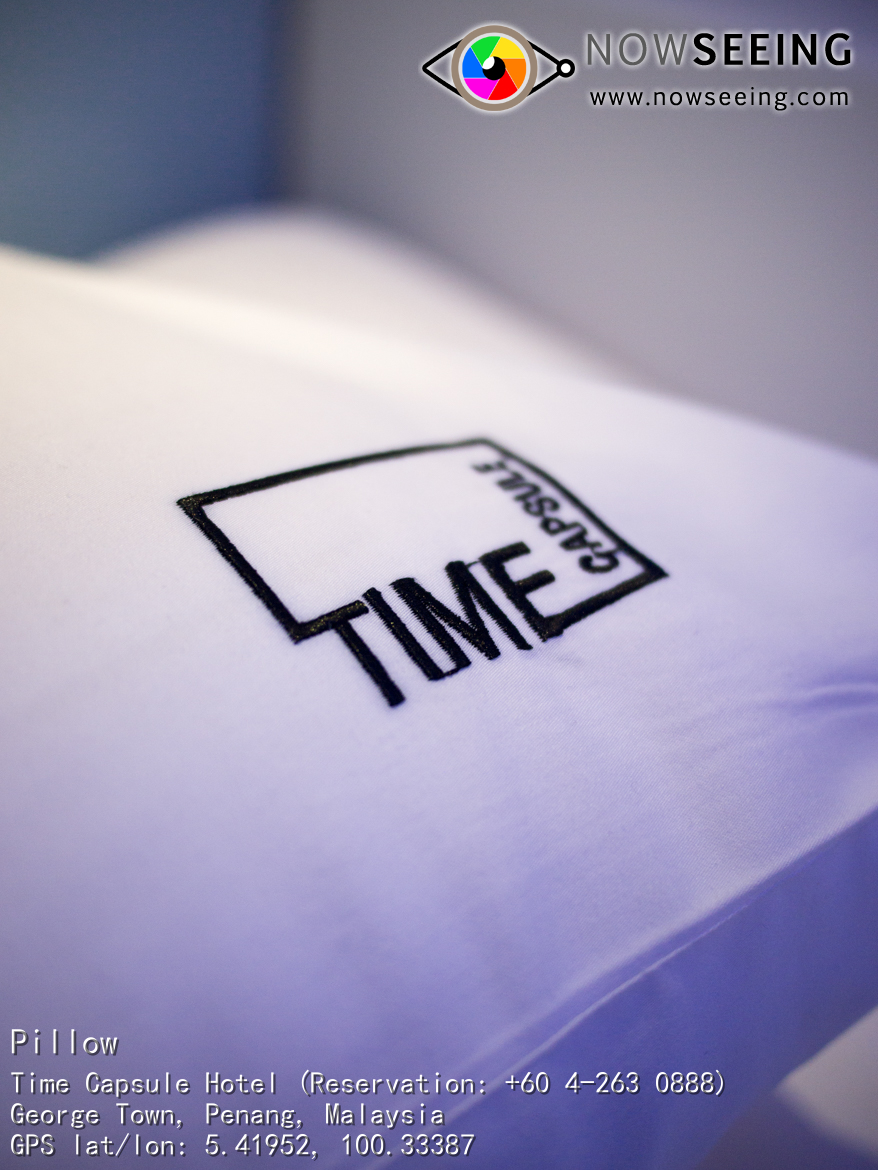 Overall, Time Capsule Hotel is a futuristic yet affordable hotel located in the strategic location of George Town, Penang. It is not only designed for solo travelers but also young travelers looking for some new experience. Perhaps some areas of improvement include the Internet speed, service quality and the functionality of the TV box in the capsule. Price per night starts from RM71 from Agoda. 
Address: 418, Lebuh Chulia, 10200 George Town, Penang, Malaysia
Tel: +604-263 0888
GPS: 5.41952, 100.33387