Perak
Details

Category: Perak
Published: 27 May 2017
Hits: 32698

Taiping is not all about lake and zoo. For instance, one can visit the oldest coffee mill in Malaysia - Antong Coffee Mill 安东咖啡厂. The attraction is located right below a flyover near Taiping train station (KTM). For first timers (including us), they may miss the junction and we suggest them to use Waze for navigation if needed.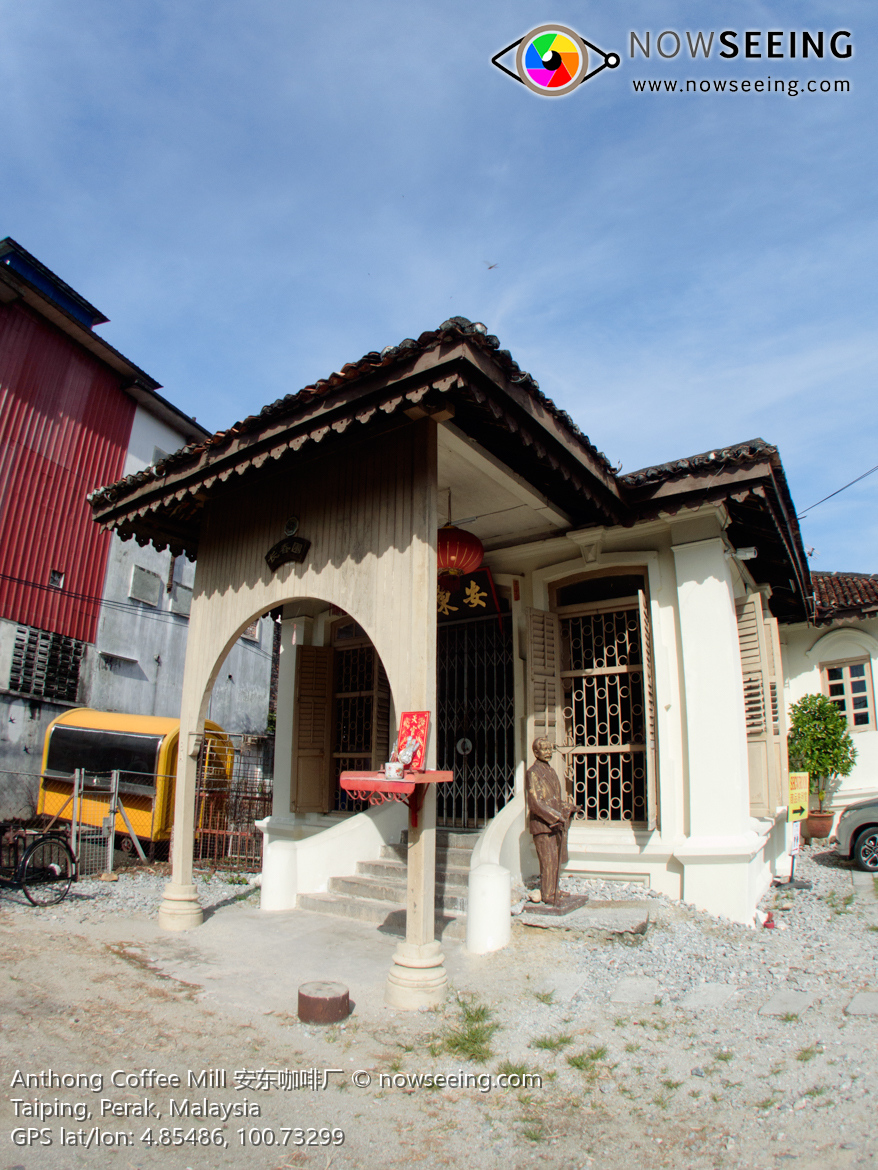 Antong Coffee Mill used to be the villa for Chen Cuifen 陈粹芬 (1873-1960) who was also known as "Forgotten Revolutionary Female" and "The first revolution partner" of Sun Yat-sen 孙中山. After the Chinese revolution of 1911, Chen stayed in the villa which was known as Changchung Garden (长春圃). Rumors said that Sun Yat-sen actually stayed here for a while.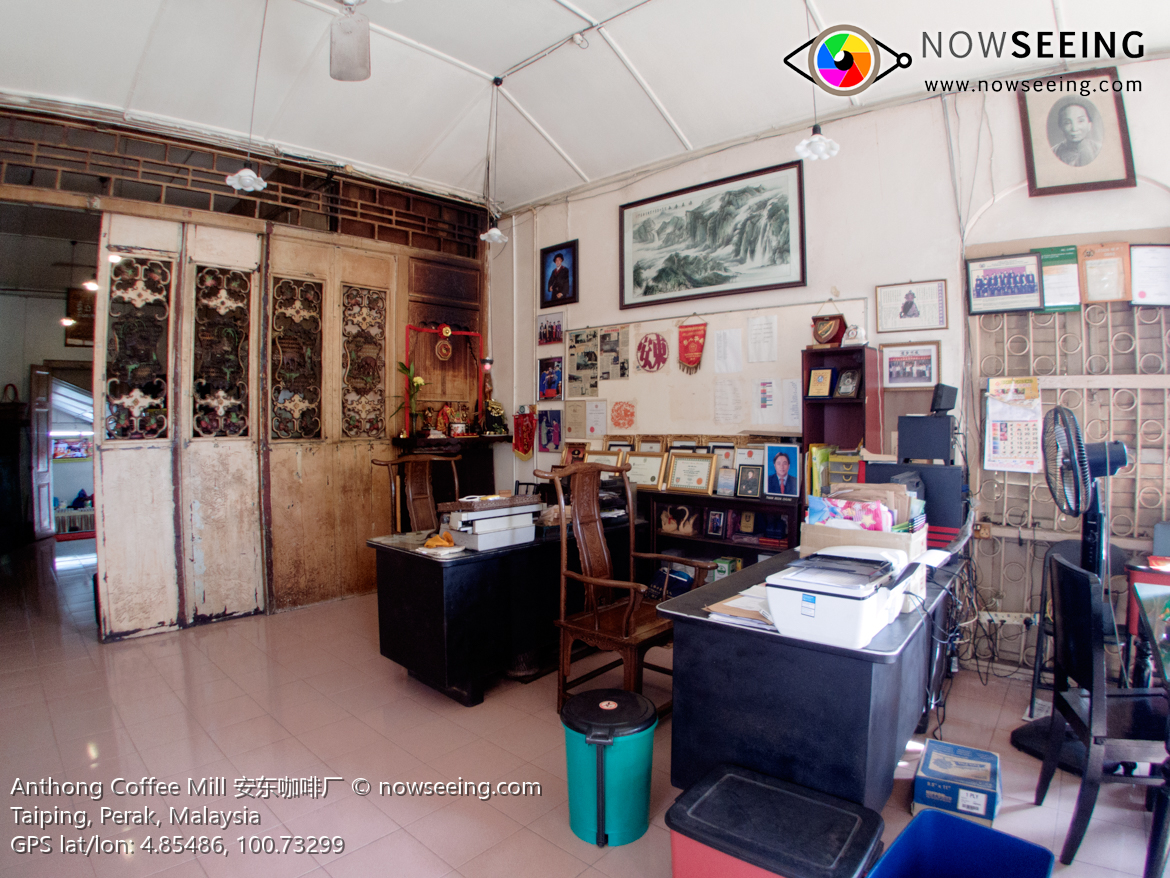 Chen Cuifen stayed here for about 10 years before returning to Sun Yat-sen's hometown in Guangdong, China.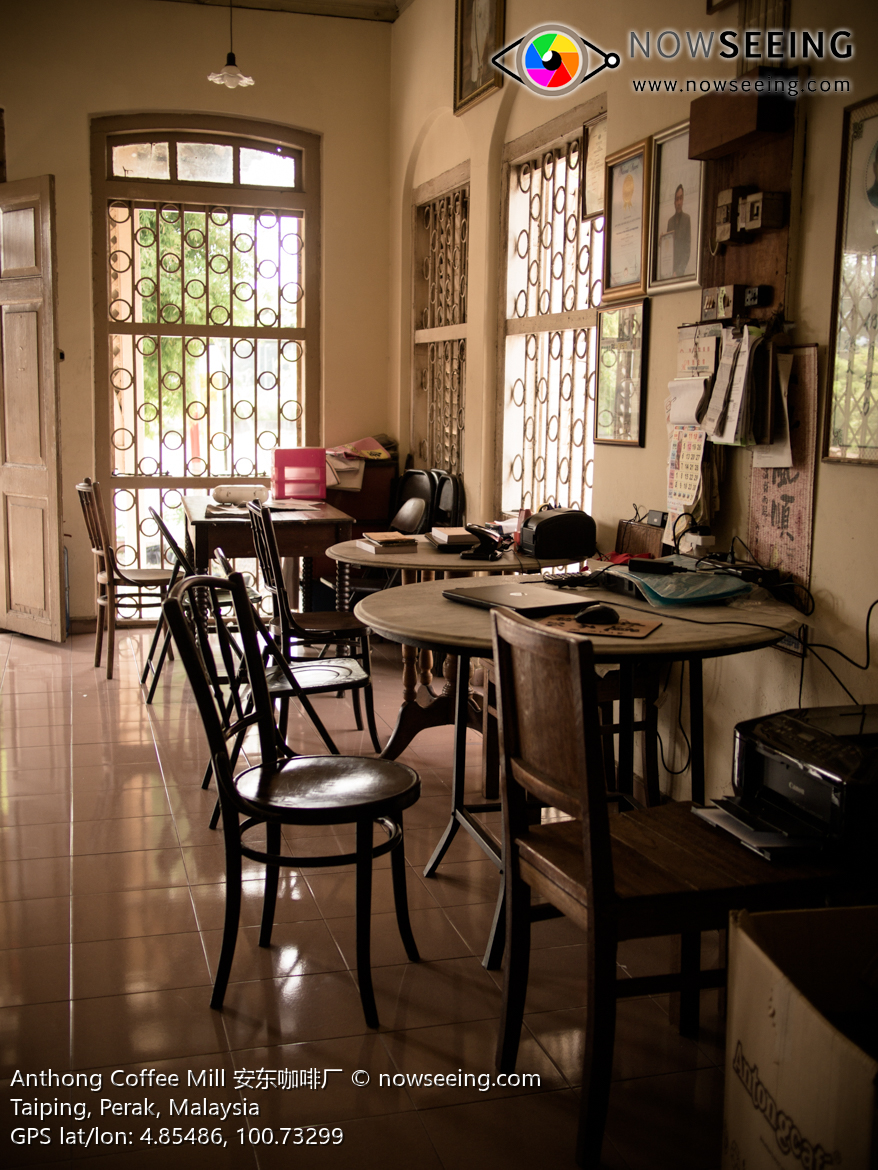 In year 1933, Mr.Tiah Ee Mooi 程依妹 - the founder of Antong Coffee, rented the villa from the original owner before buying it over two years later.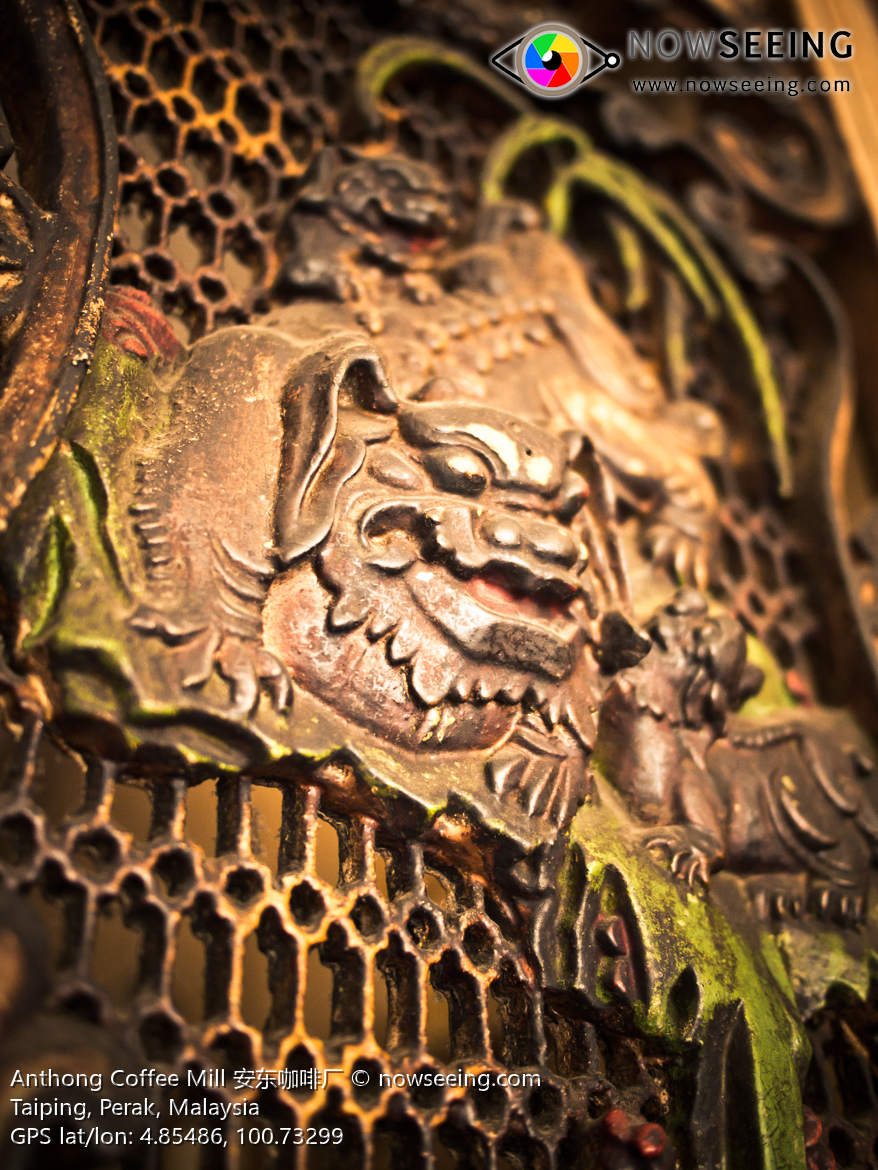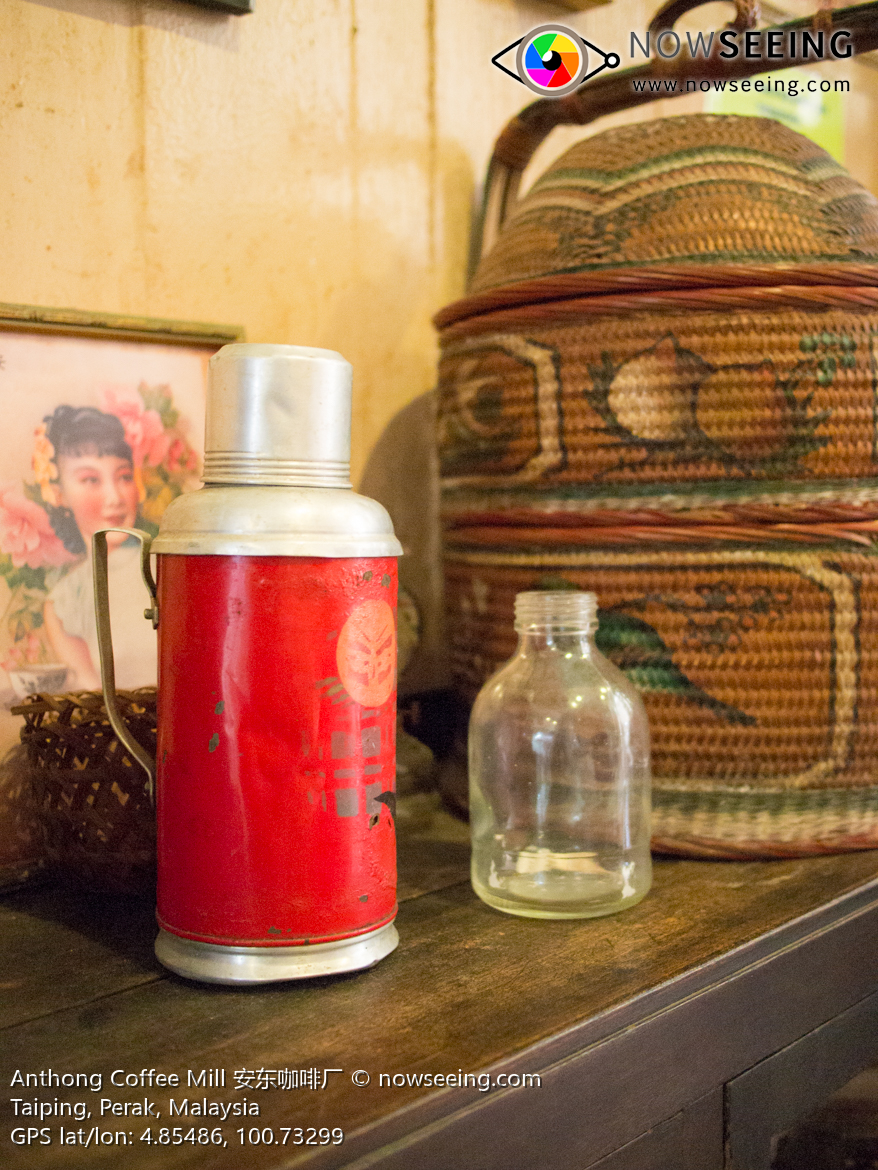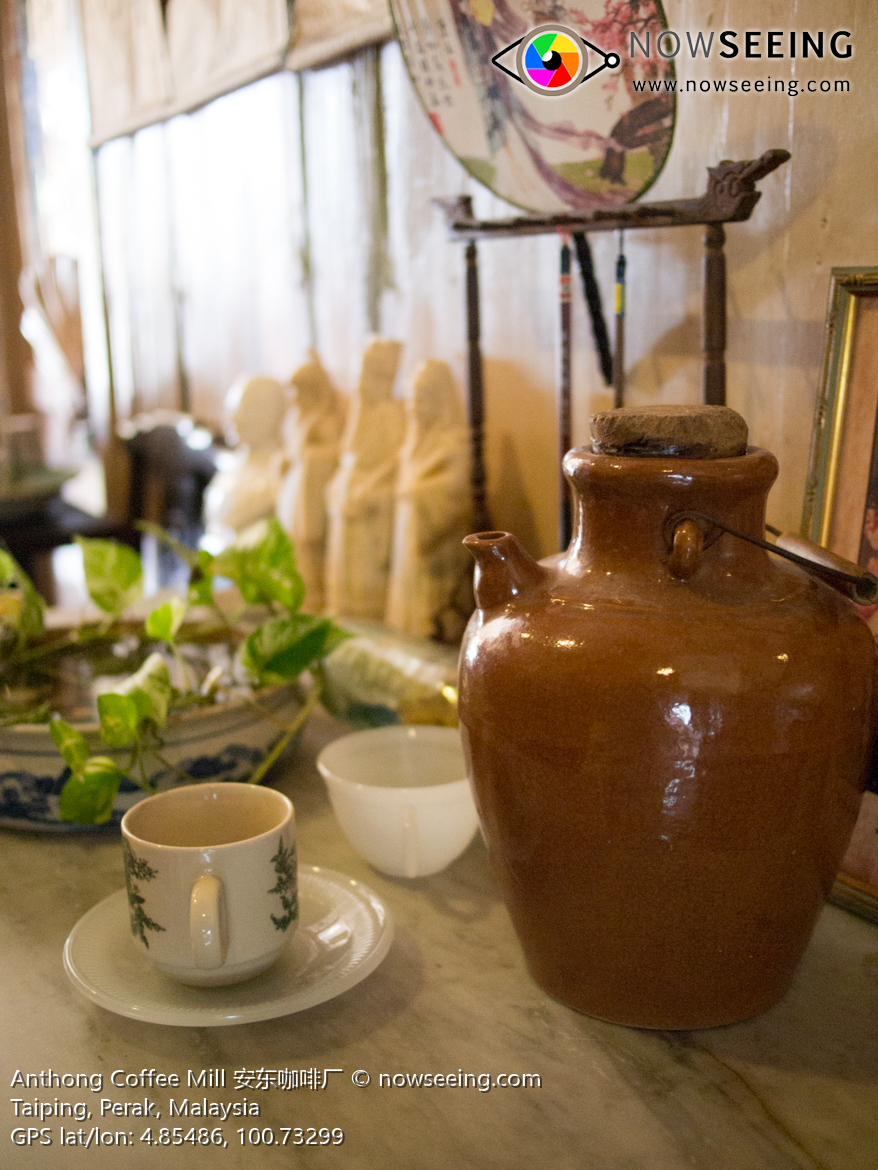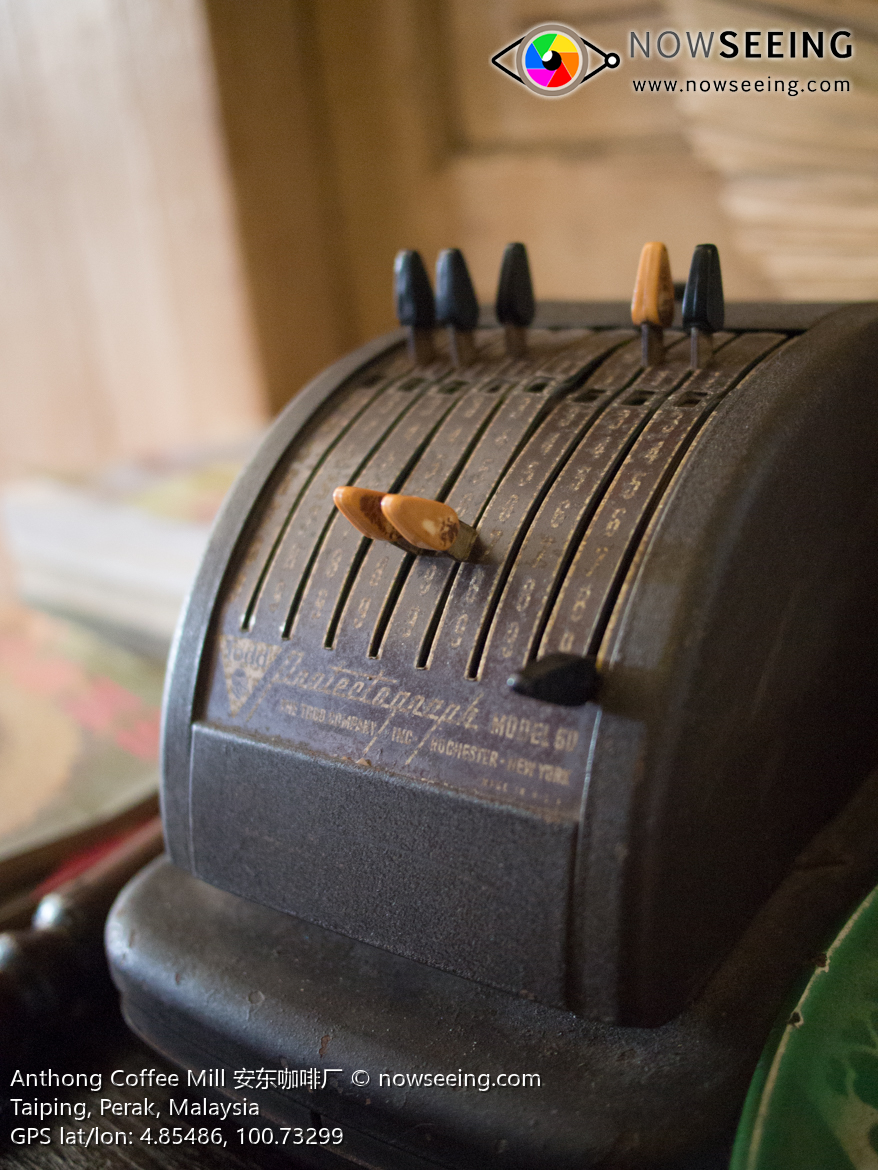 Inside the resident house of Chen Cuifen, some antiques remained including screens with unicorn/deer embedded in which the owner refused to sell them to collectors.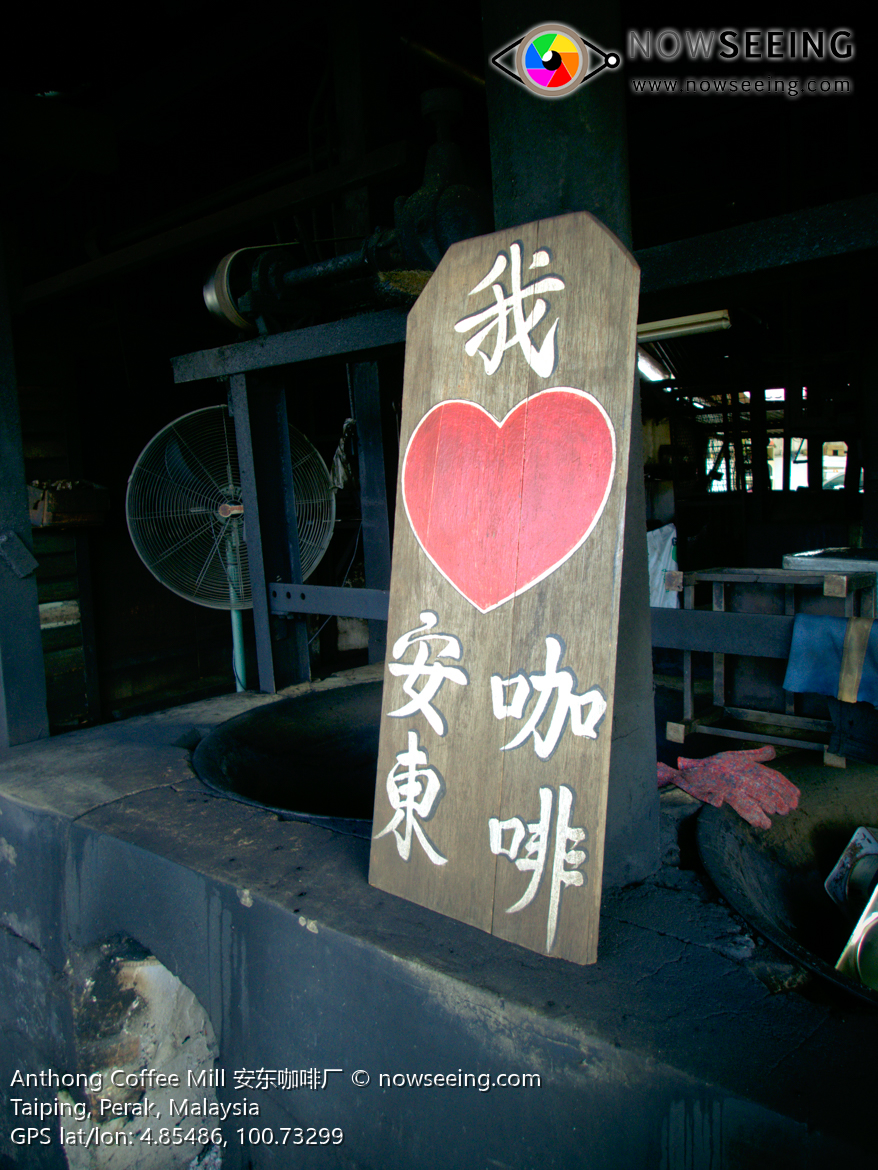 Today, Antong is the oldest coffee mill in Malaysia which is still in operation.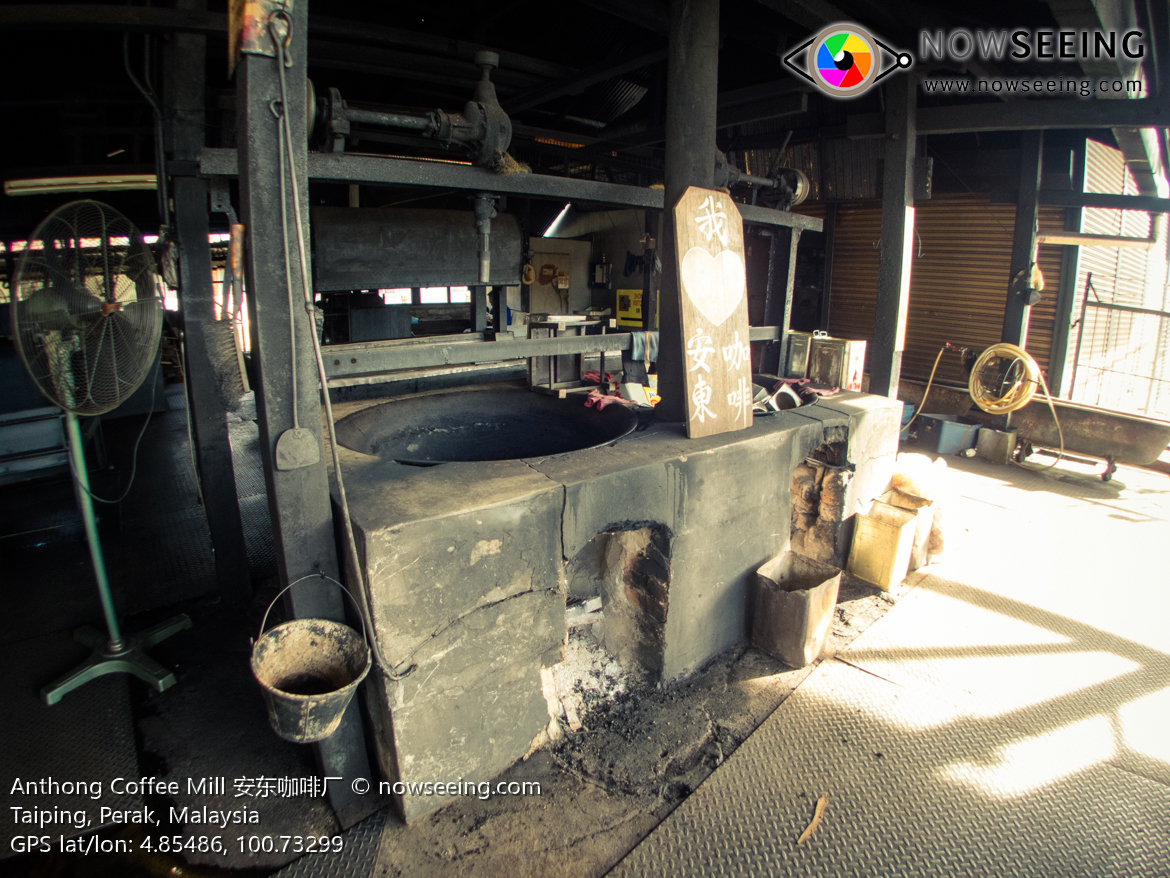 The premise opens daily from 8.30am to 5.30pm. We arrived in one weekend's morning. Not many customers when we arrived and we were welcomed by a young staff asking whether we would like to hear the introductory of the coffee mill. We knocked our head and were guide to a room next to the mill. Instead of being briefed by the staff, we were given a "video playback" on the history of Antong Coffee Mill.... well, at least it saved some human energy.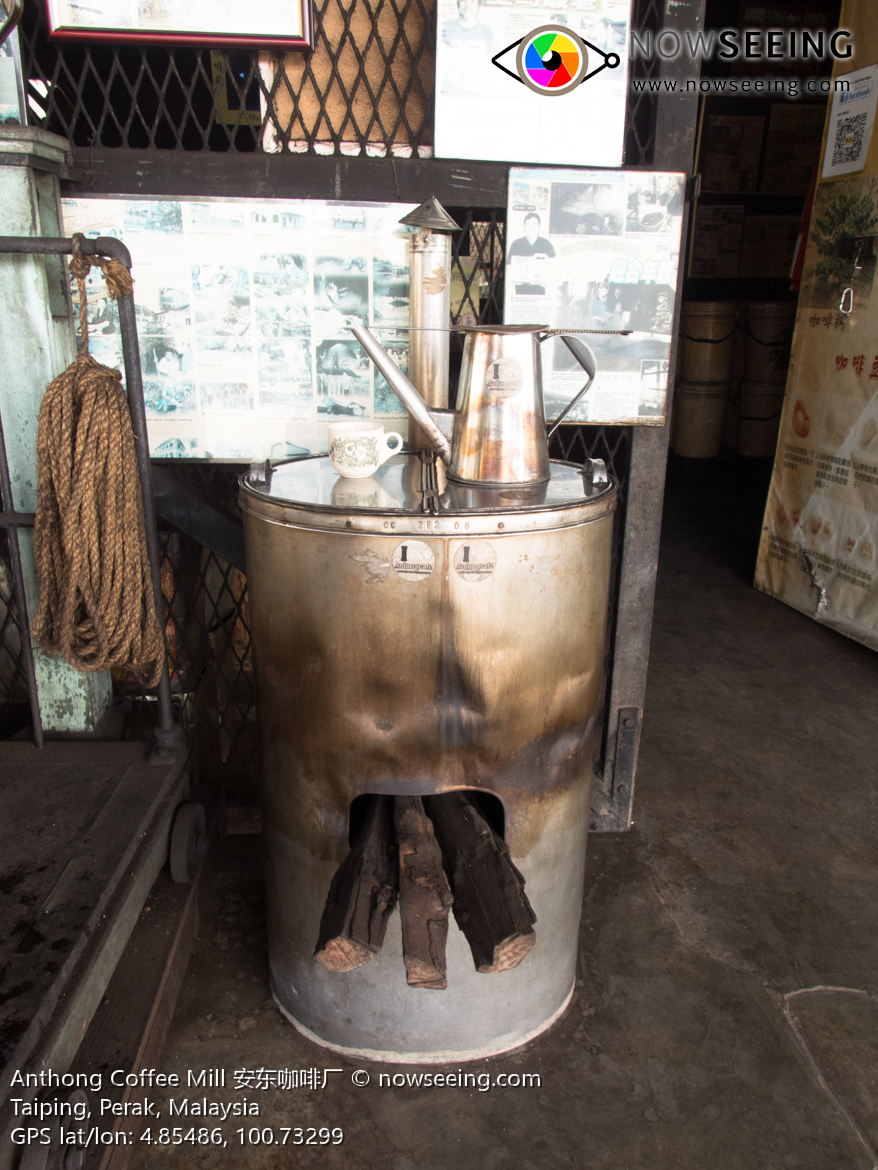 The coffee mill is closed during weekend but still, you are free to take some photos around.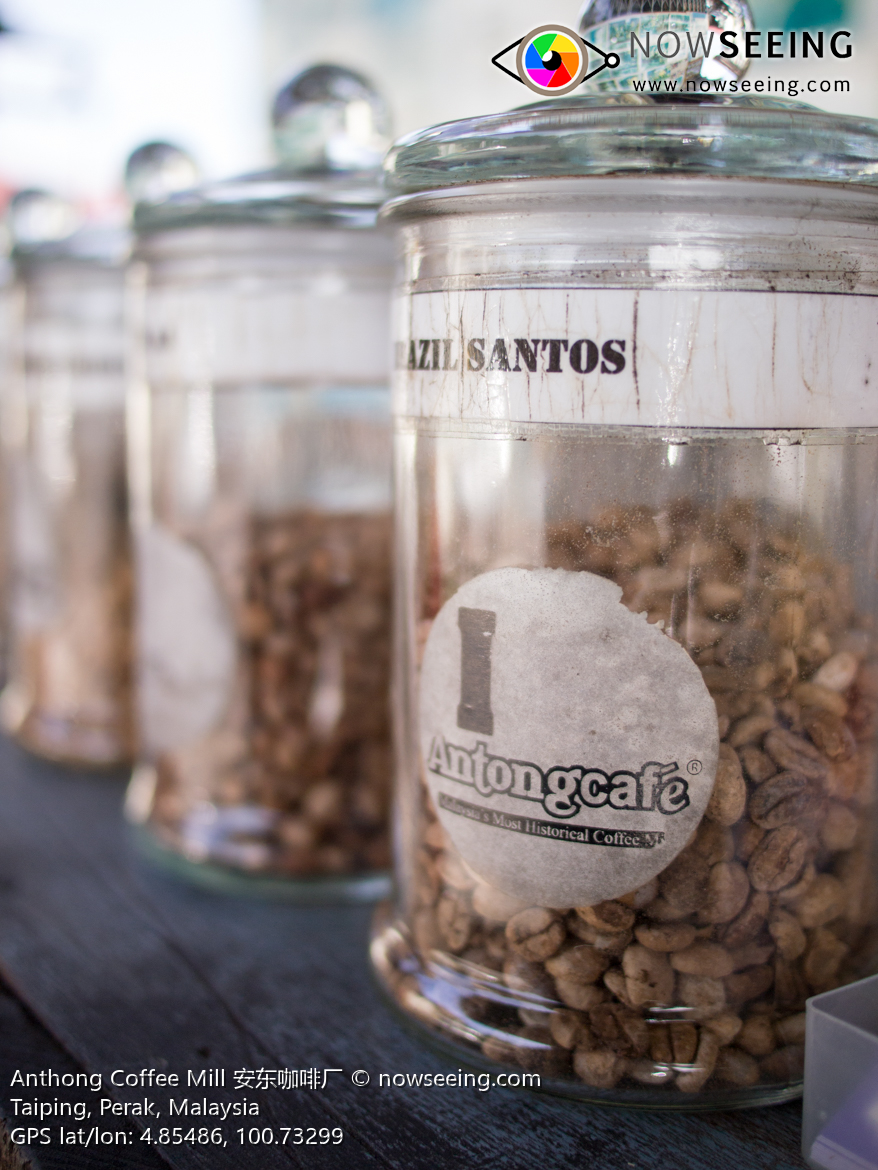 We actually learned something during our visit, especially on the fact that local Malaysia coffee are roasted not once but twice. After first roast, the coffee beans are poured into another pot with melted sugar and margarine. The roasting continues until the coffee beans turn into solid, sticky pieces of caramelized sugar/coffee which looks like a road material. After cooling, the caramelized sugar/coffee is crushed into small pieces, put into blender and ground into coffee powder.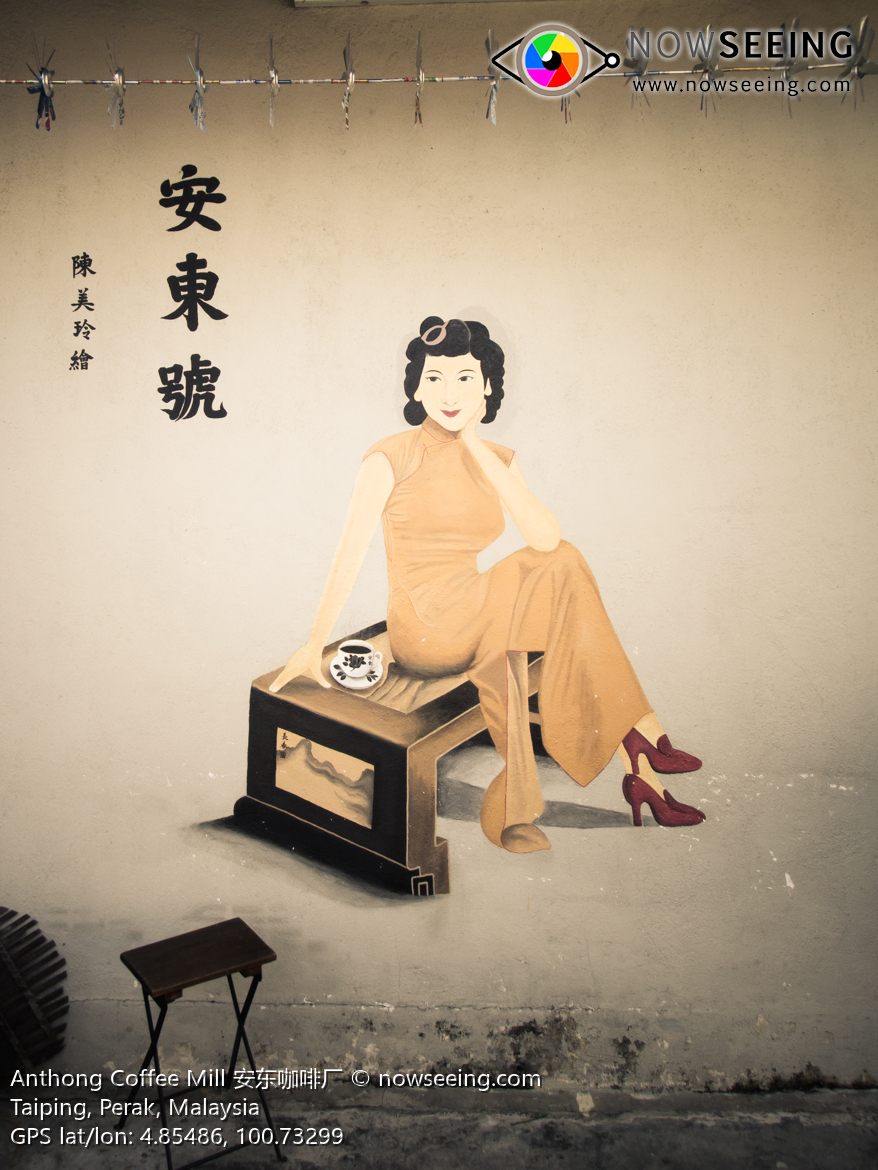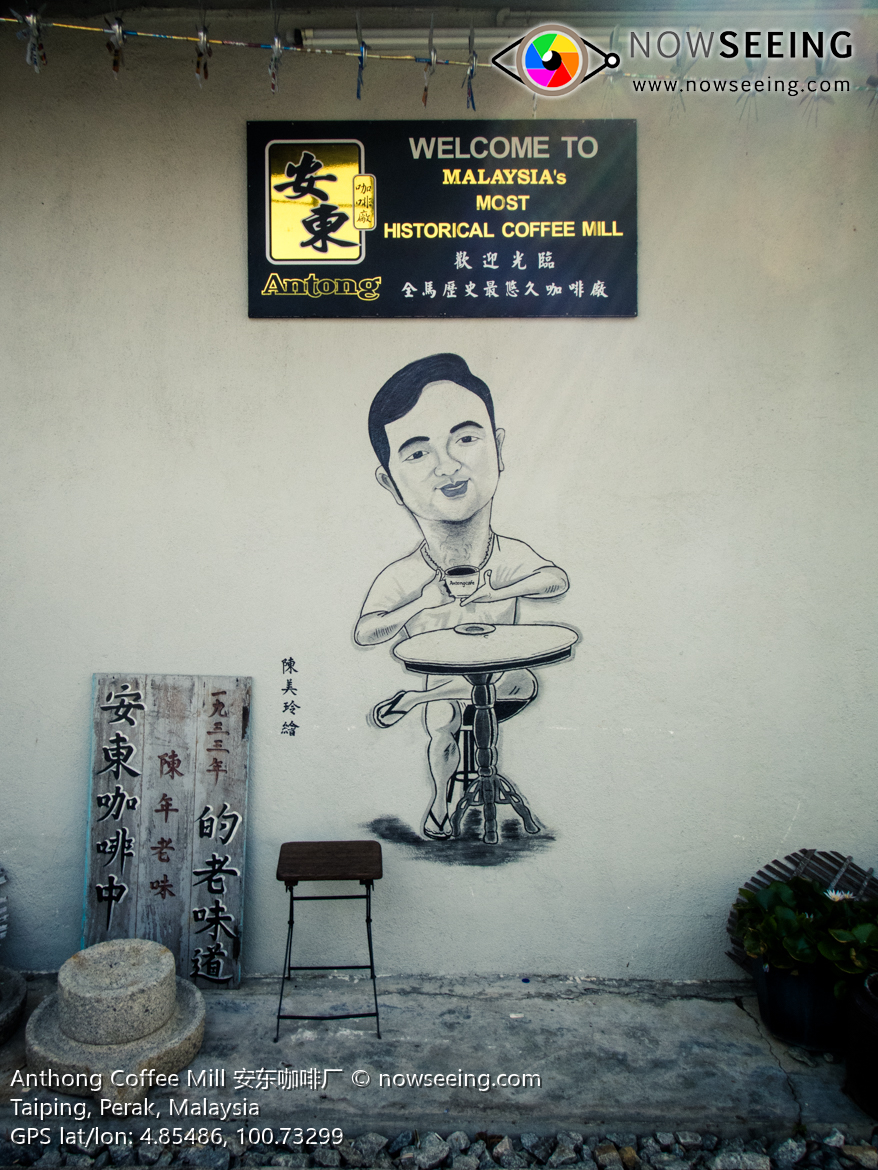 Mural art can be found next to the mill for some insta worthy photos.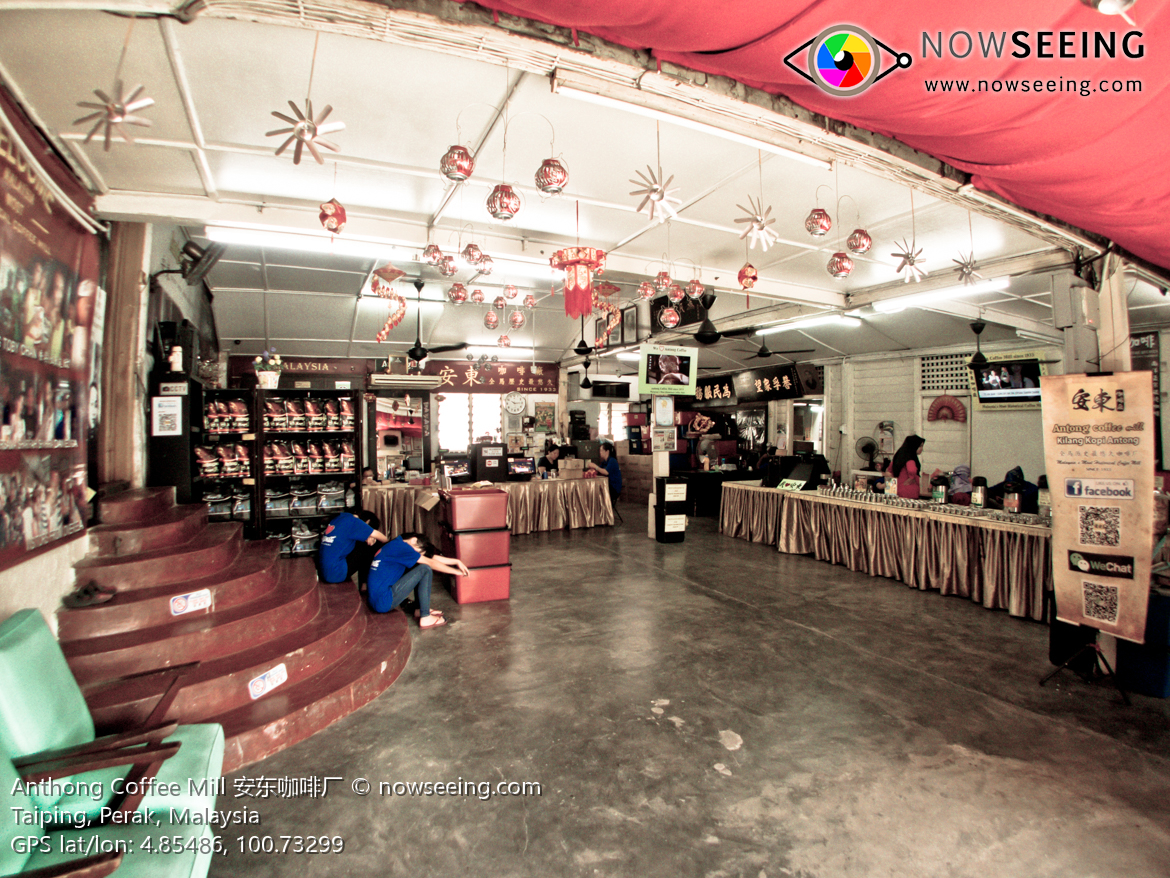 Behind the resident house of Chen Cuifen is the product shop. We actually bought two packs of coffee powders back home - a local double-roasted and a Golden Mandheling single-roasted coffee beans. Free sampling of local coffee are also available.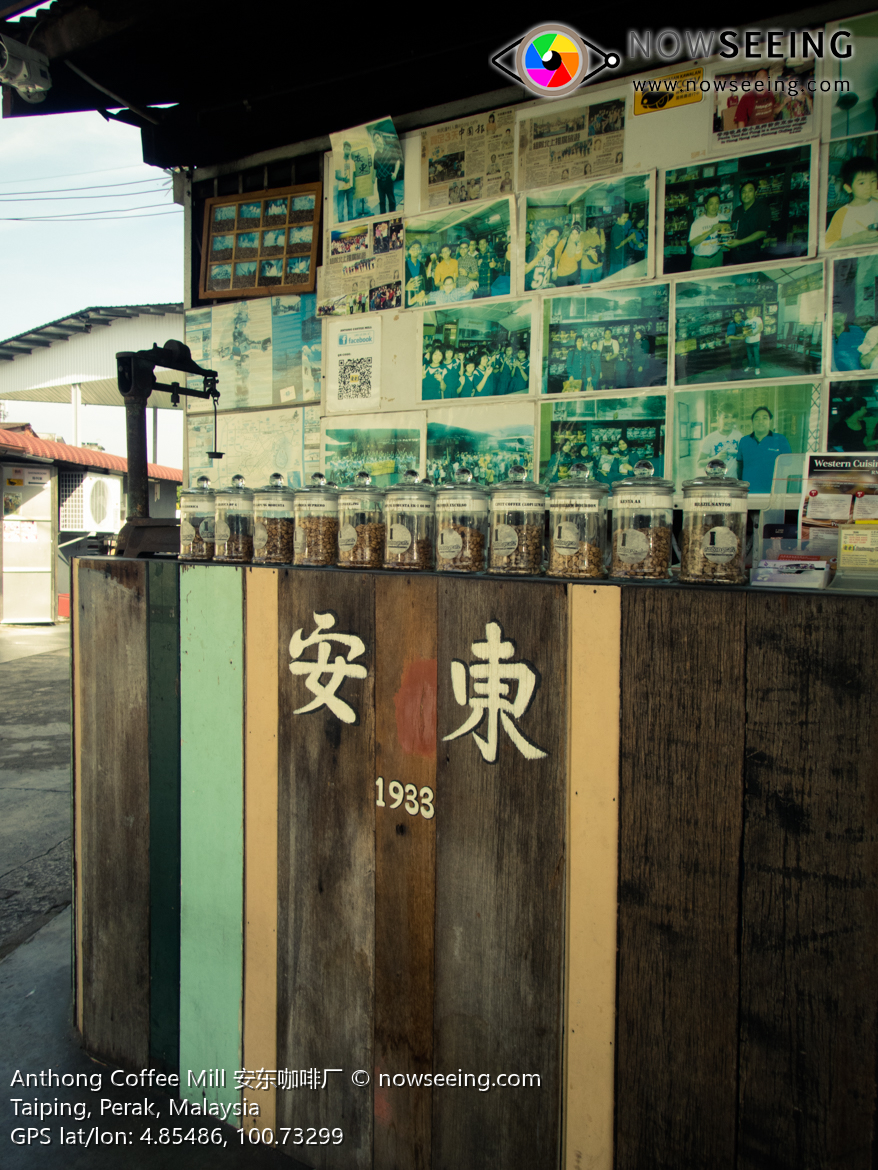 If you like this article, kindly like our Facebook page to support us. Thank you.
Name: Antong Coffee Mill 安东咖啡厂
Address: No. 8A, Assam Kumbang, Taiping Perak
Tel: 012-3051106, 014-9000055, 05-8075189 
GPS: 4.85486,100.73299
Official website: http://www.antongcoffeemill.com.my
Official Facebook Page: Click here
Operation Hour: 8.30am-5:30pm daily