Details

Category: Chiang Mai
Published: 29 May 2017
Hits: 15164

【11-May-2014】It was third day in Pai and we had to bid farewell to Pai and head back to Chiang Mai.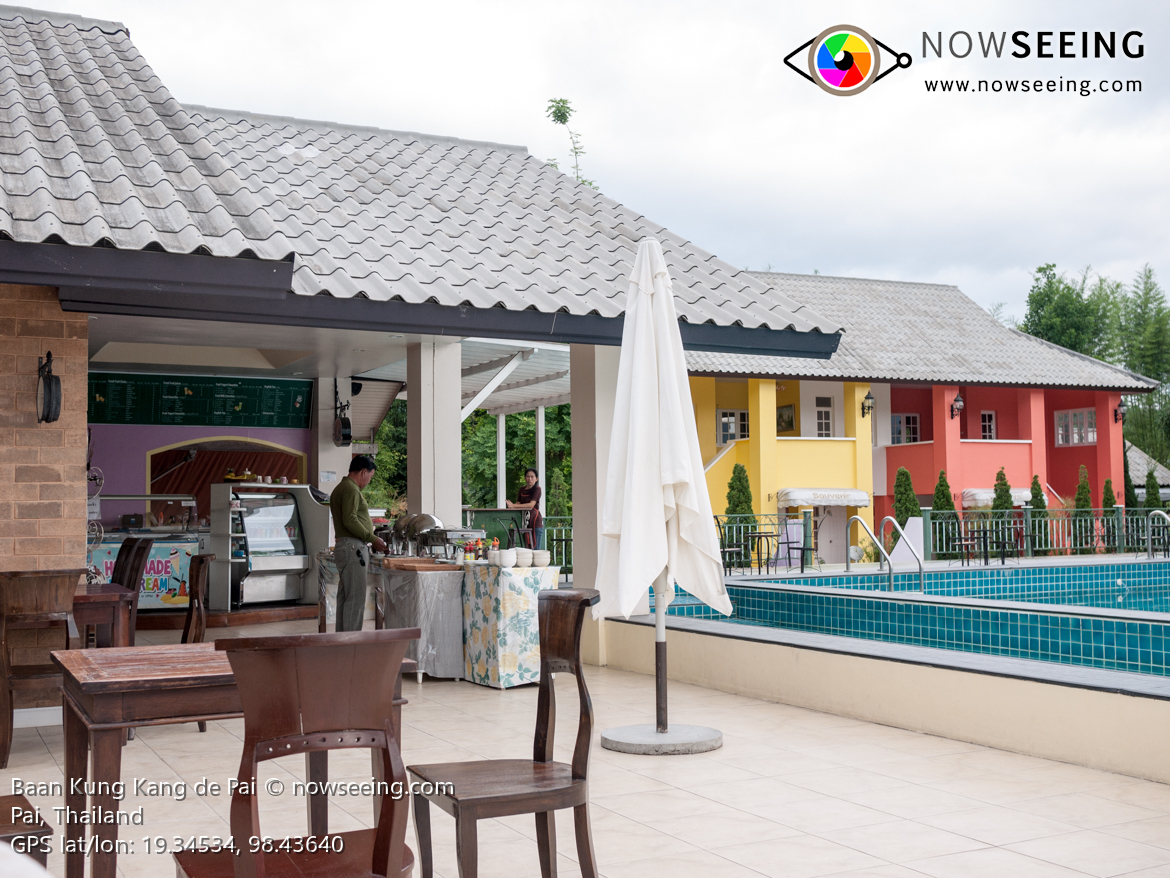 Before that, we planned to visit some more places in Pai. We woke up and had our breakfast next to the swimming pool of Baan Kung Kang de Pai.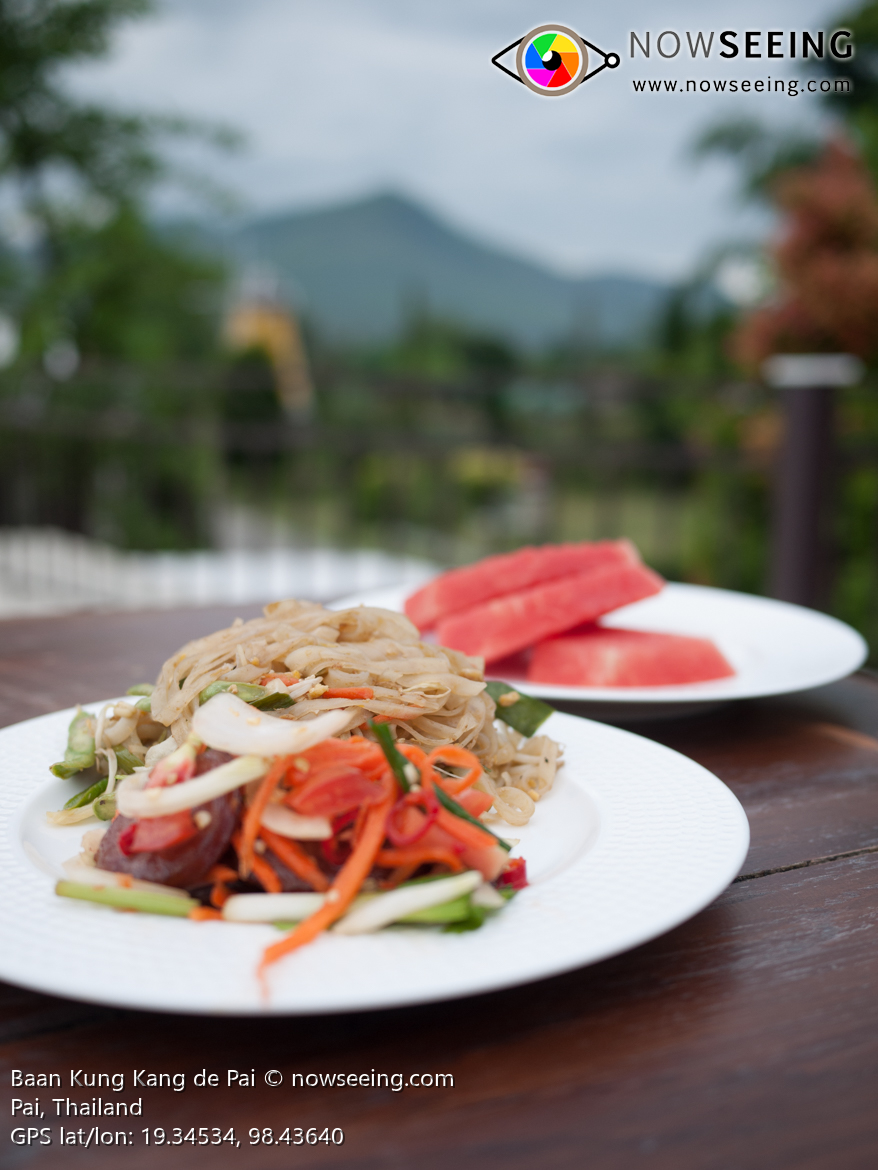 Once again, Baan Kung Kang de Pai is a resort worth considering if you are visiting Pai thanks to its romantic and lovely surrounding.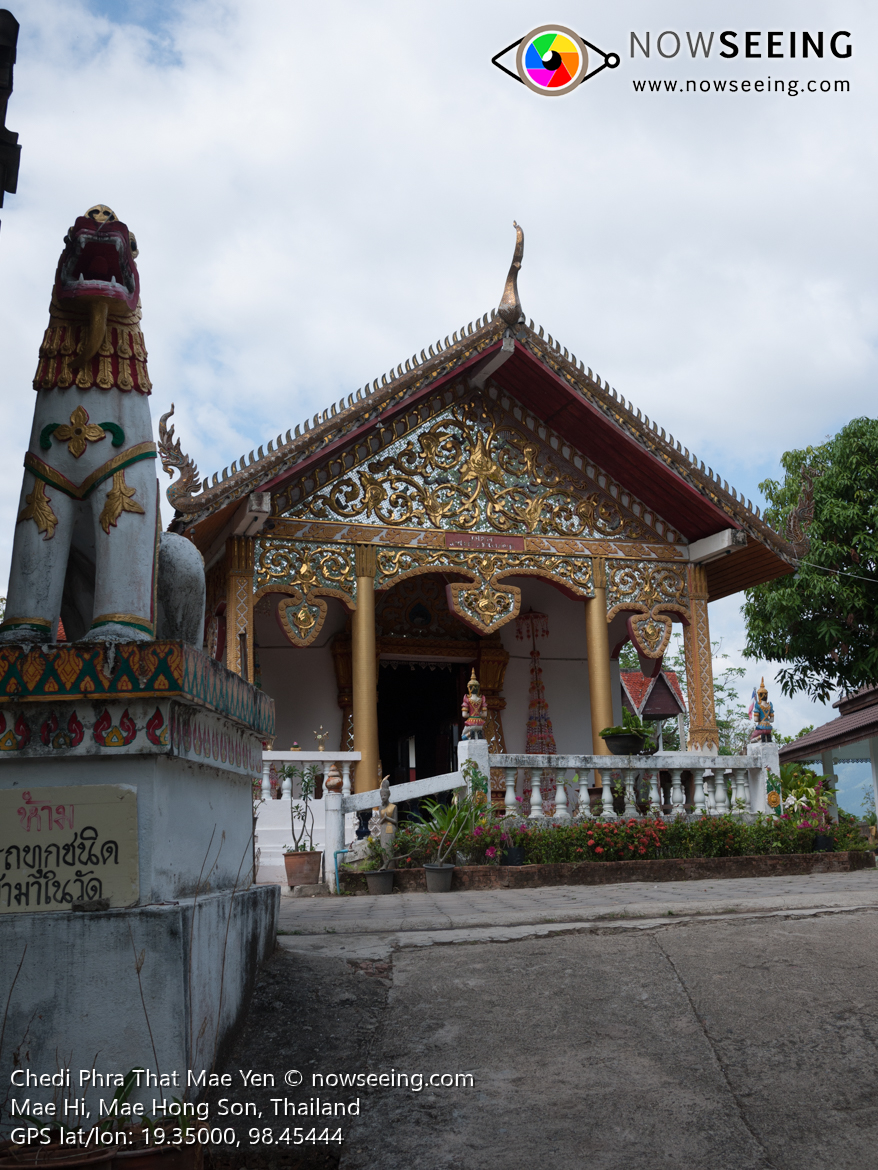 After the breakfast, we jumped on our scooter and had a ride. The first destination was Chedi Phra That Mae Yen - the place with a huge white Buddha statue on a hill. We noticed it when we were travelling around Pai area and out of curiosity, we decided to pay it a visit. It was 4km ride from Baan Kung Kang De Pai to the temple in hilltop, southeast of Pai town.

Visitors can have breathtaking view of Pai from the temple.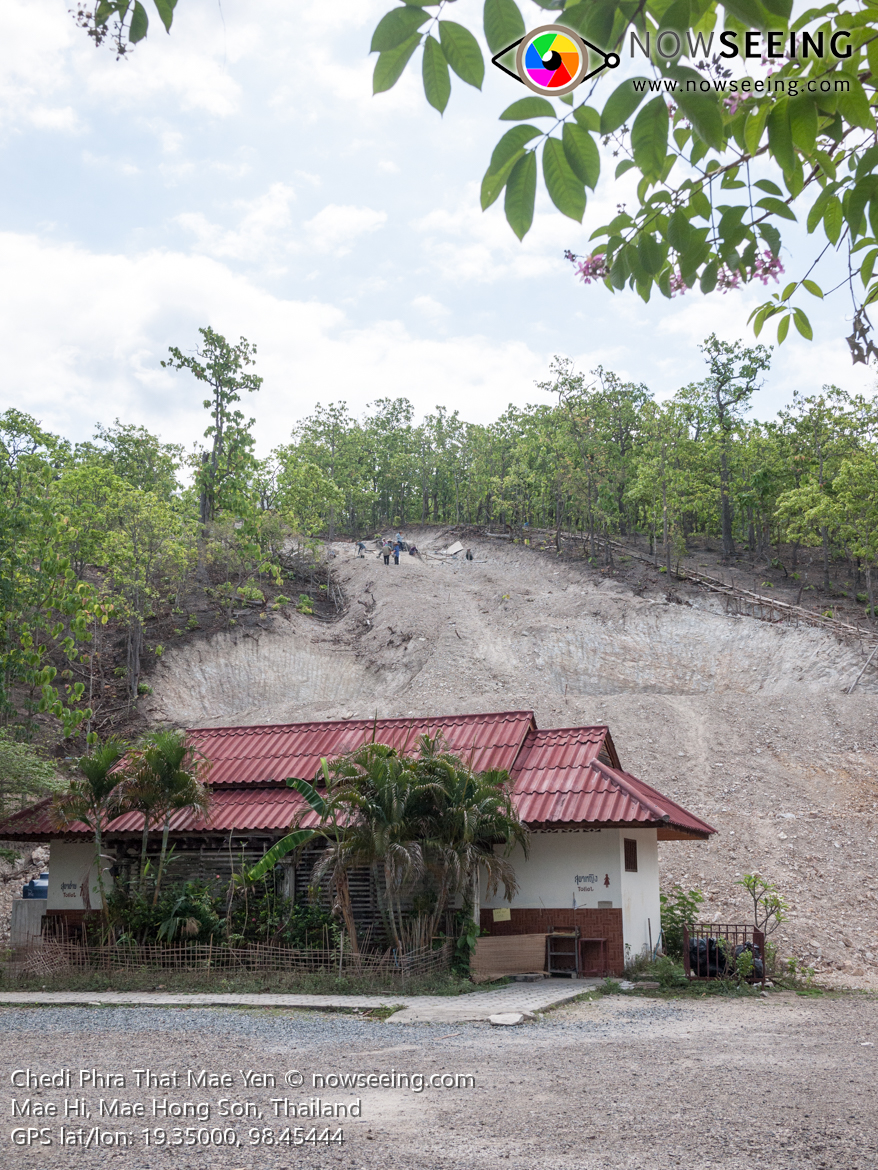 Unfortunately, the staircase to the huge white Buddha statue was under construction as of year 2014 and we did not wish to risk our life climbing the unpaved slope full of rocks. We believe that it is ready by the time you read this article.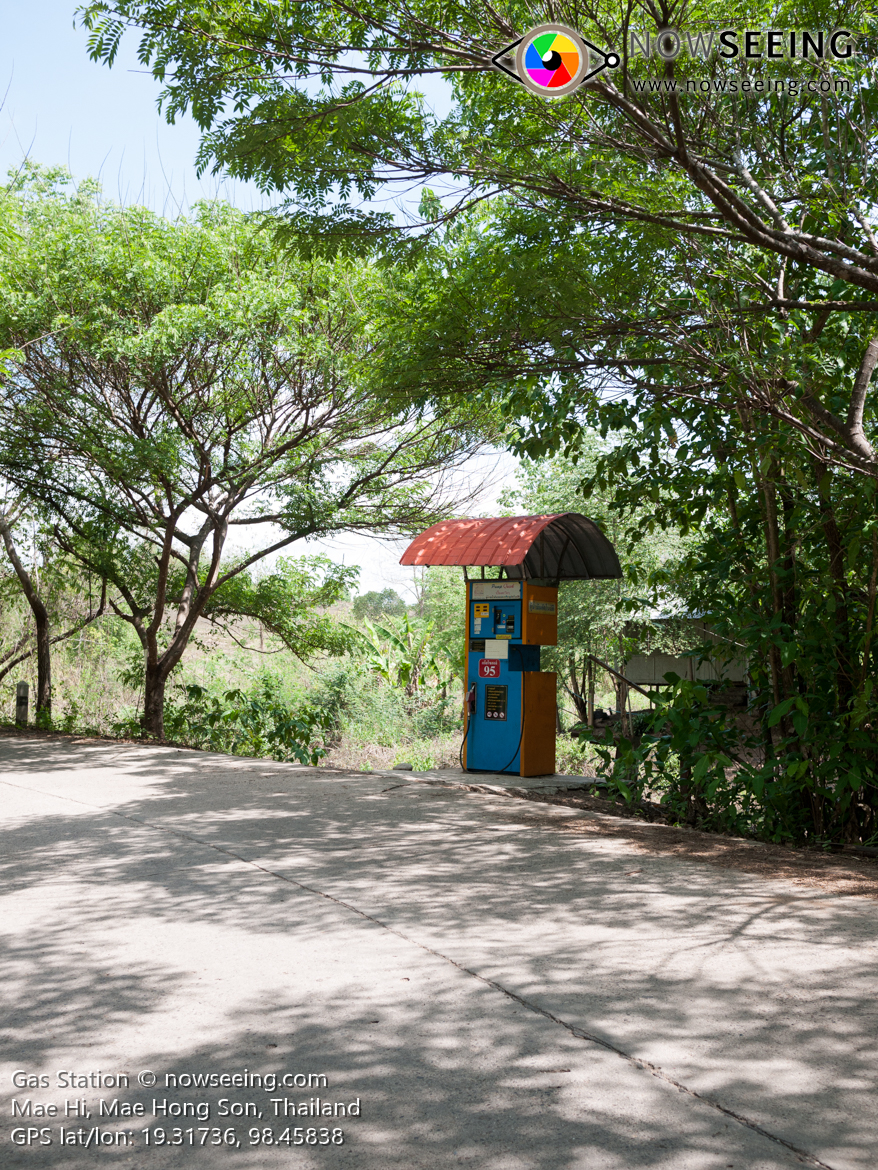 While on our way back to our resort, we had a stroll along the rural road below the hilltop temple. It was an enjoyable moment riding on a countryside road having little to none cars. Make sure your vehicle is not running out of gas as the only gas station available along that 7km rural road was a gas stand.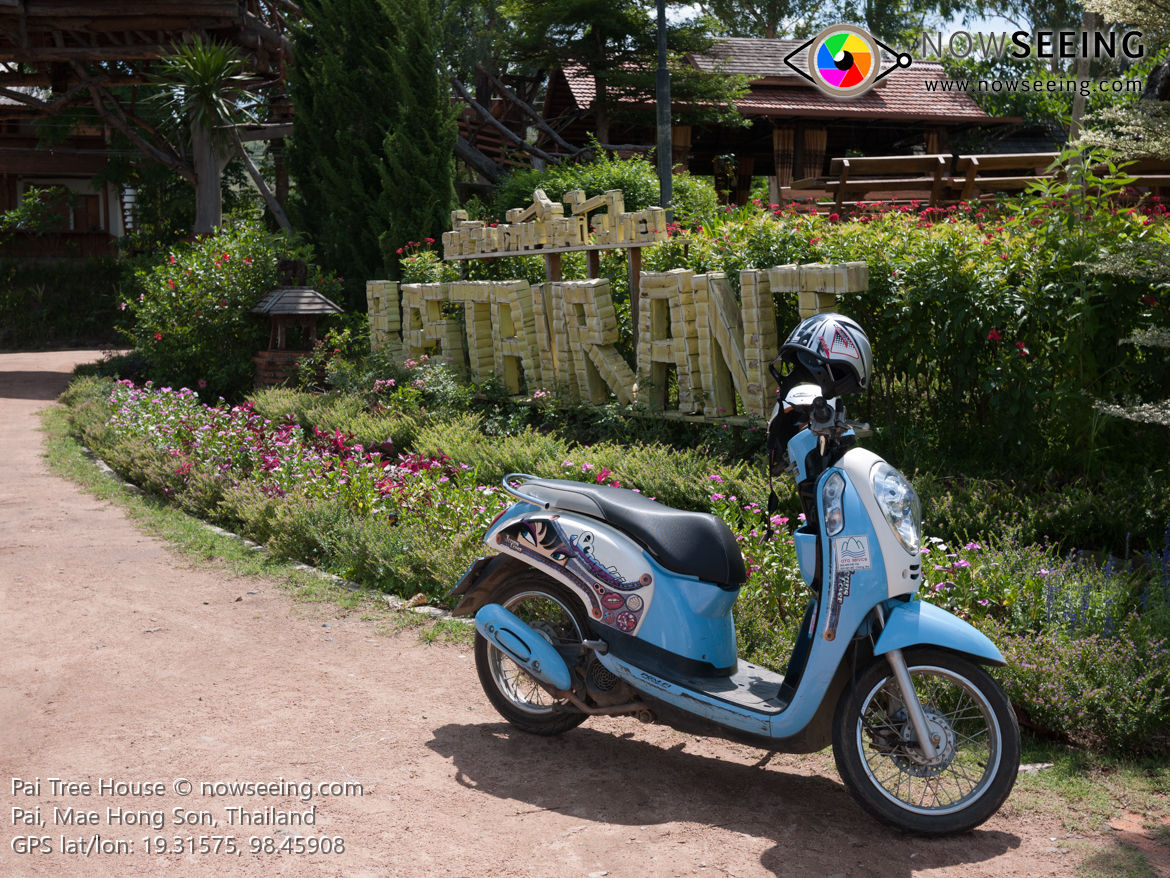 We stopped by a resort called Pai Treehouse Resort with its signature Treehouse.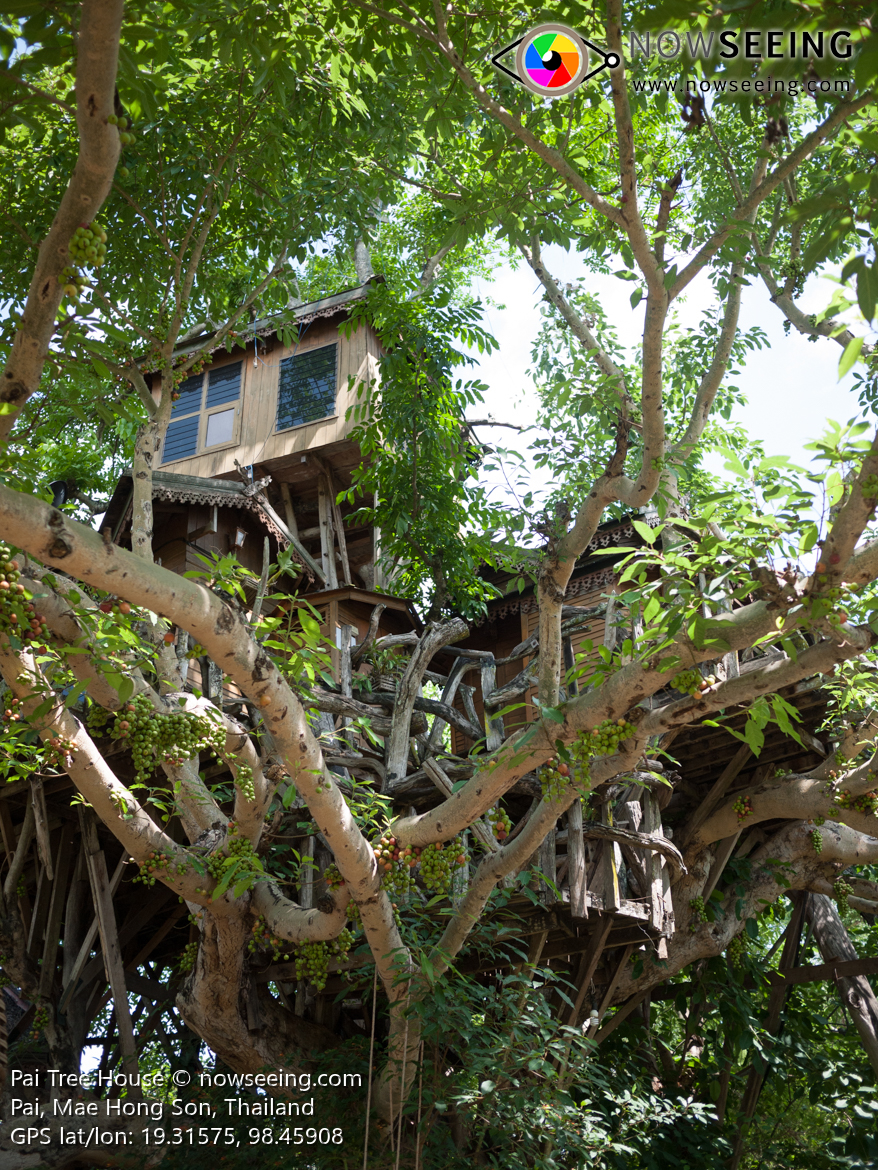 Yes, you can actually sleep on a tree with price starting from RM85 per night.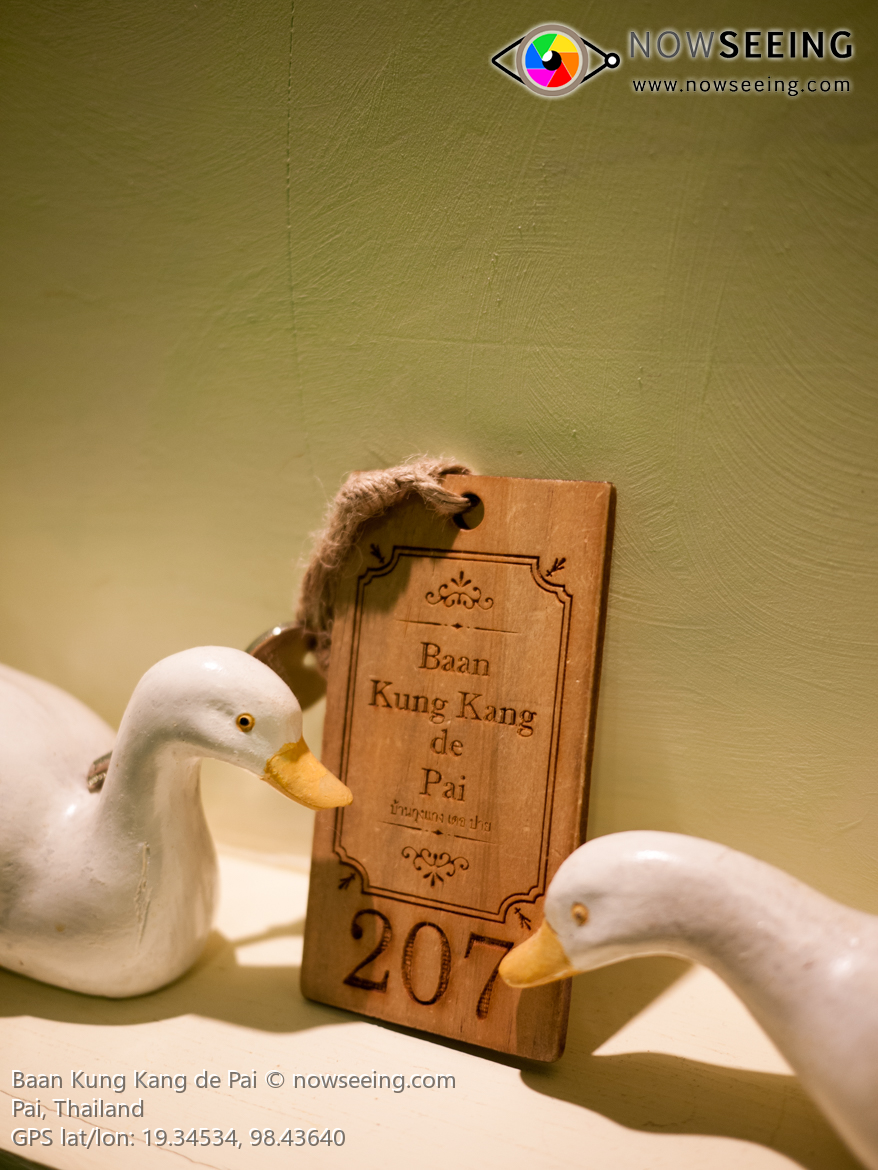 We did not proceed further on the rural road as we need to head back to Baan Kung Kang de Pai for checking out. It was sad that we had to bid farewell to this lovely resort. The hotel staff was friendly enough to help us delivering big luggage to aYa Service in which we need to return our scooter and get back our helmet deposit.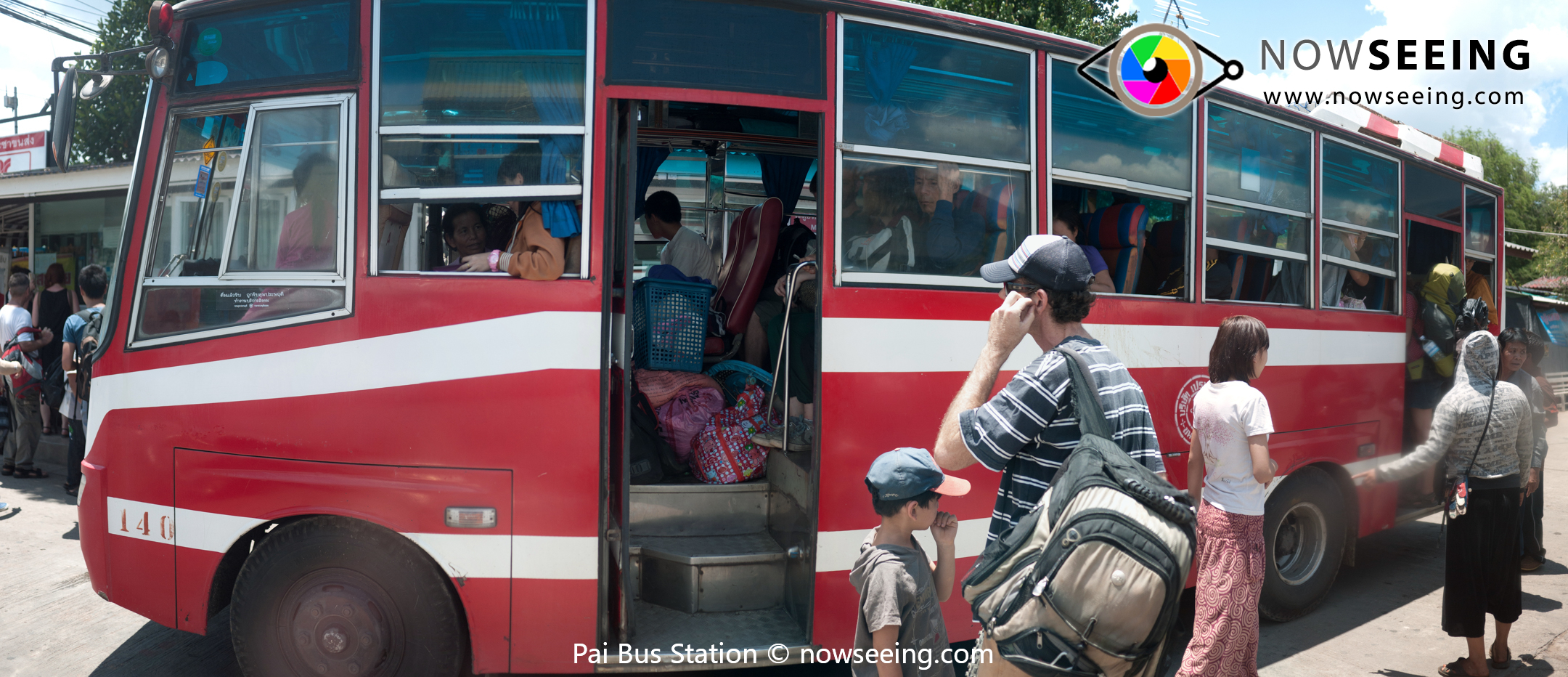 We purchased van tickets back to Chiang Mai for two at the bus station. While waiting for our van to depart, a public bus cramped with passengers ready to depart to Chiang Mai stopped next to us. Some passengers had to sit on the floor. We could even notice the vomit stains below the bus window. We were glad that we took van instead of bus but for residents who need to commute between Chiang Mai - Pai weekly, public bus is probably the most affordable choice.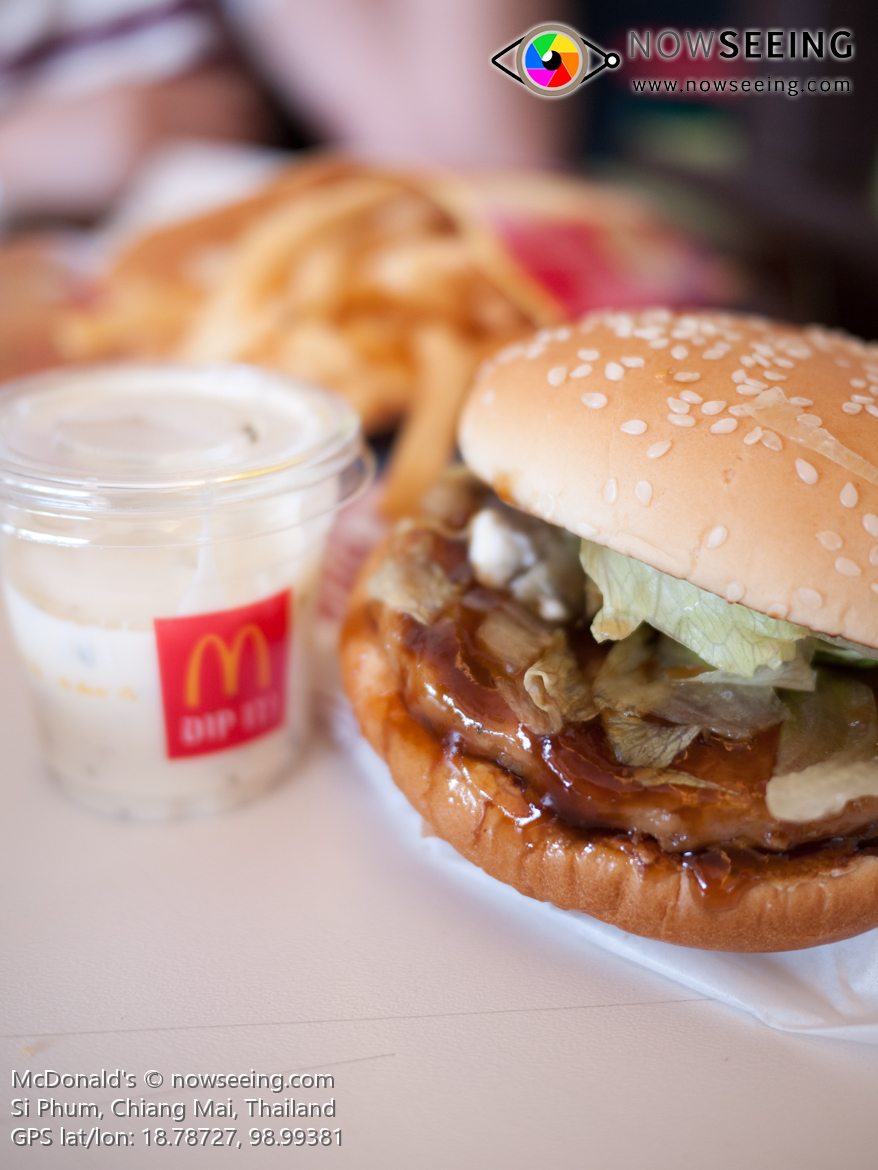 It took another 3 hours from Pai to Chiang Mai's Arcade Bus Terminal. We then took a Tuk Tuk back to Imm Thaphae Hotel where we kept our big luggage. We continued staying there for another night. Our plan when reaching Chiang Mai was to visit the famous Sunday market just opposite of our hotel but first, we cured our stomach by visiting McDonald's below the hotel and of course, one of the items we ordered was Pork Samurai Burger which can't and won't be found in Malaysia.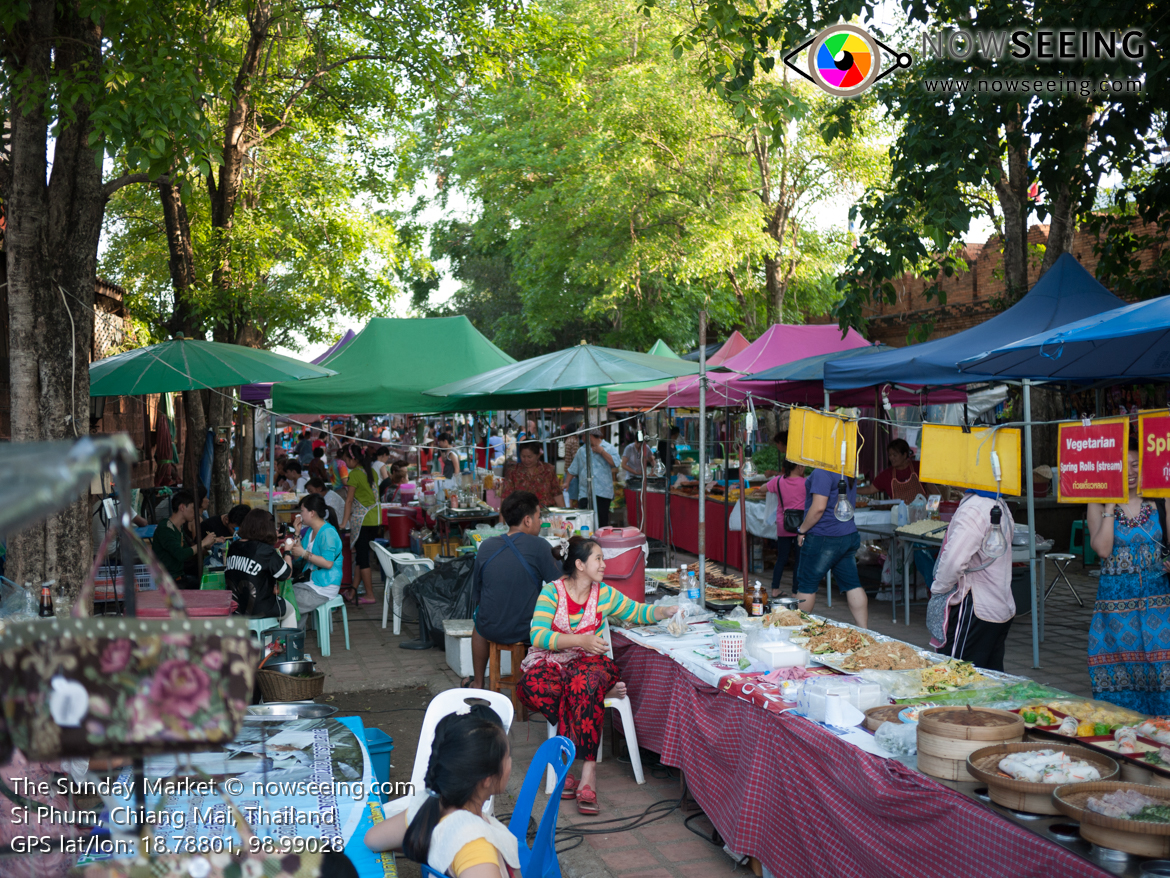 The Sunday Market starts as early as 4pm until midnight. Ratchadamnoen Road was closed to traffic to give way for the Sunday Market. The market stretched its distance from Tha Phae Gate to as far as 1km away.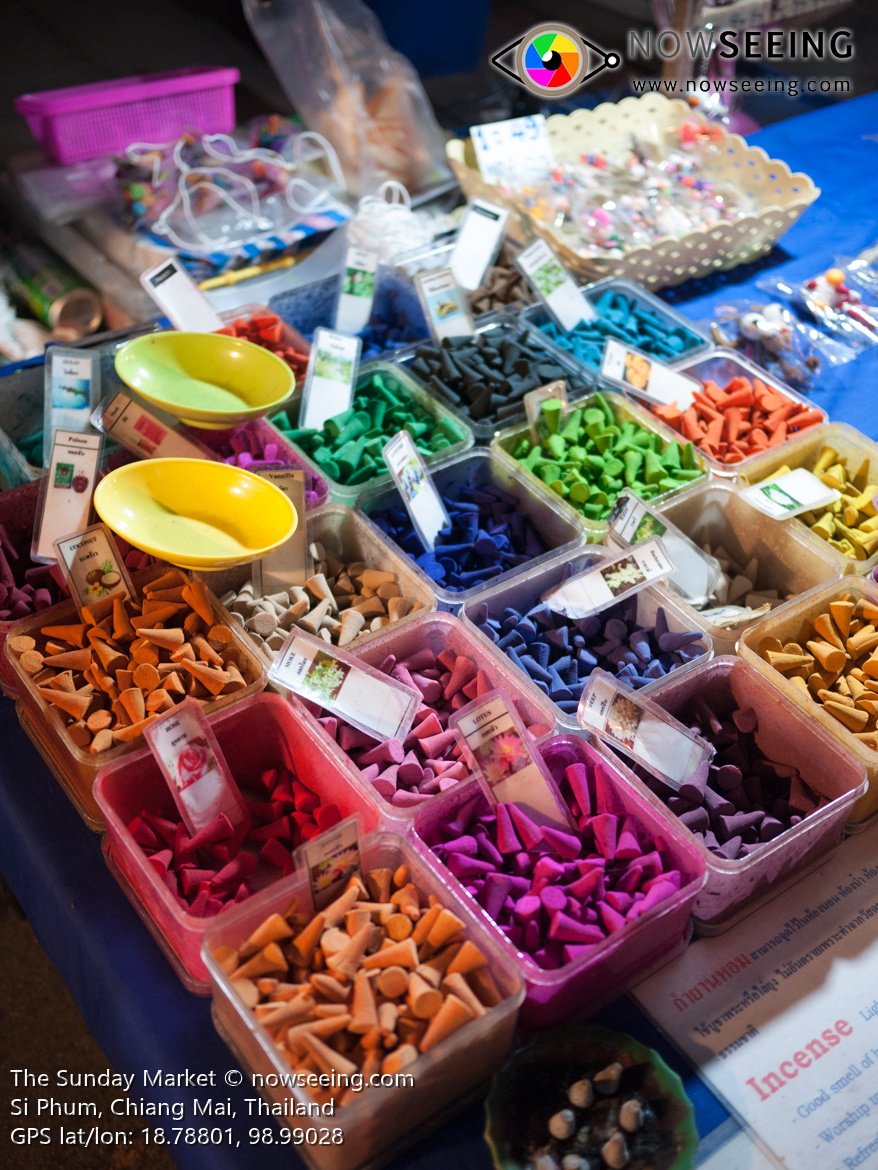 Instead of selling imitation products, the Sunday Market shows arts and craftsmanship of people from Northern Thailand. We ourselves bought a painting at the price of THB 180. Pretty reasonable. Other products you may consider include incense cones, handmade pouches, lanterns, and mini figures made from glass blowing. Some traders are from Pai.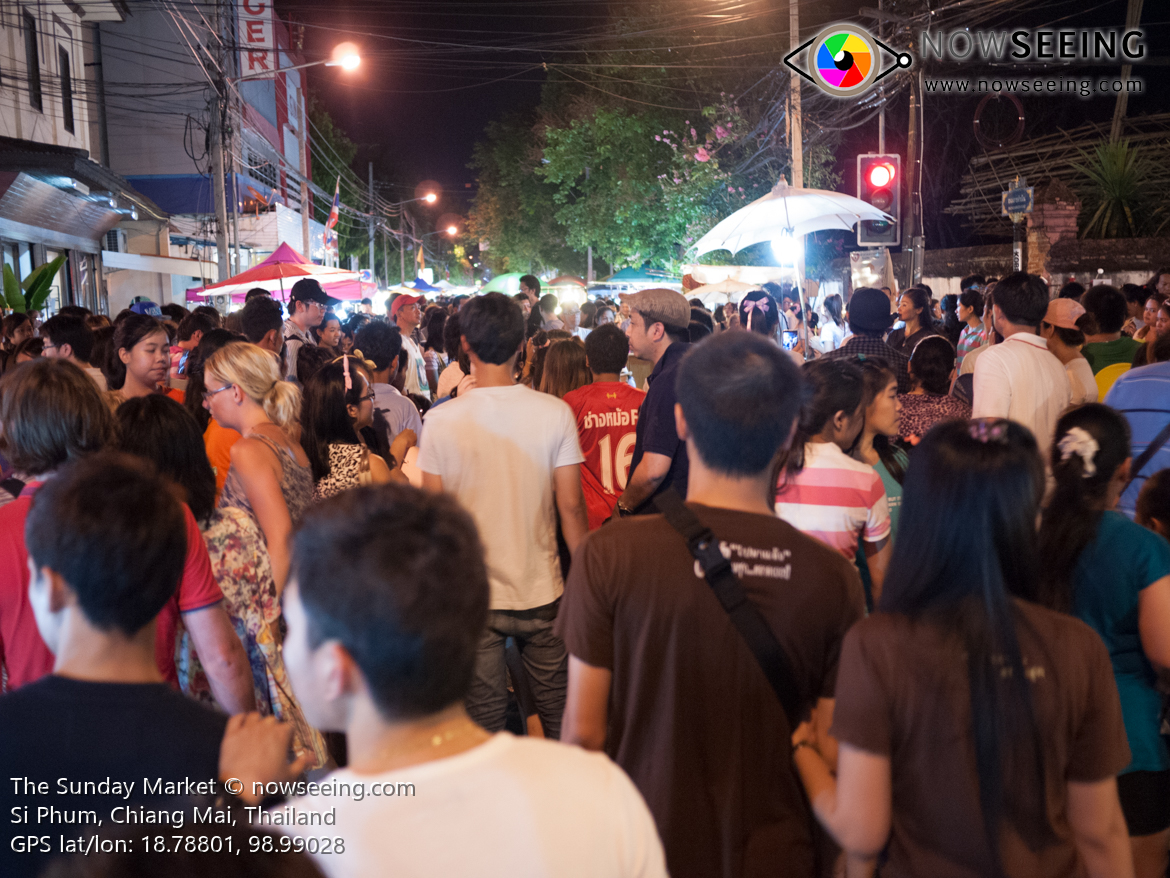 As the sky turned dark, the Sunday market was getting more crowded.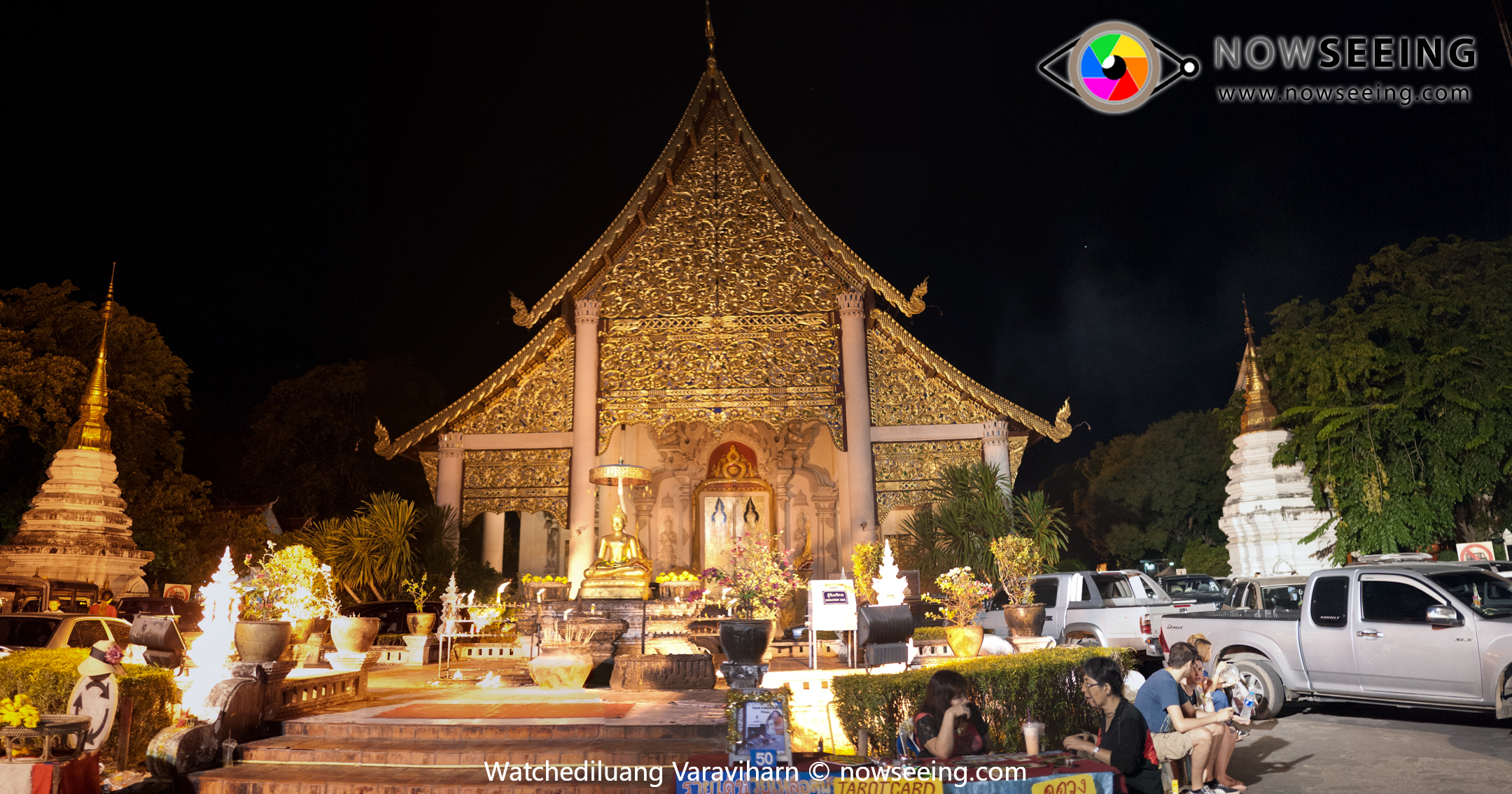 A famous temple we forgot to visit during day time was Watchediluang Varaviharn. - a Buddhist temple with part of its chedi destroyed during war/earthquake in 16th century. Part of its temple was still opened in the evening allowing visitors to offer prayers.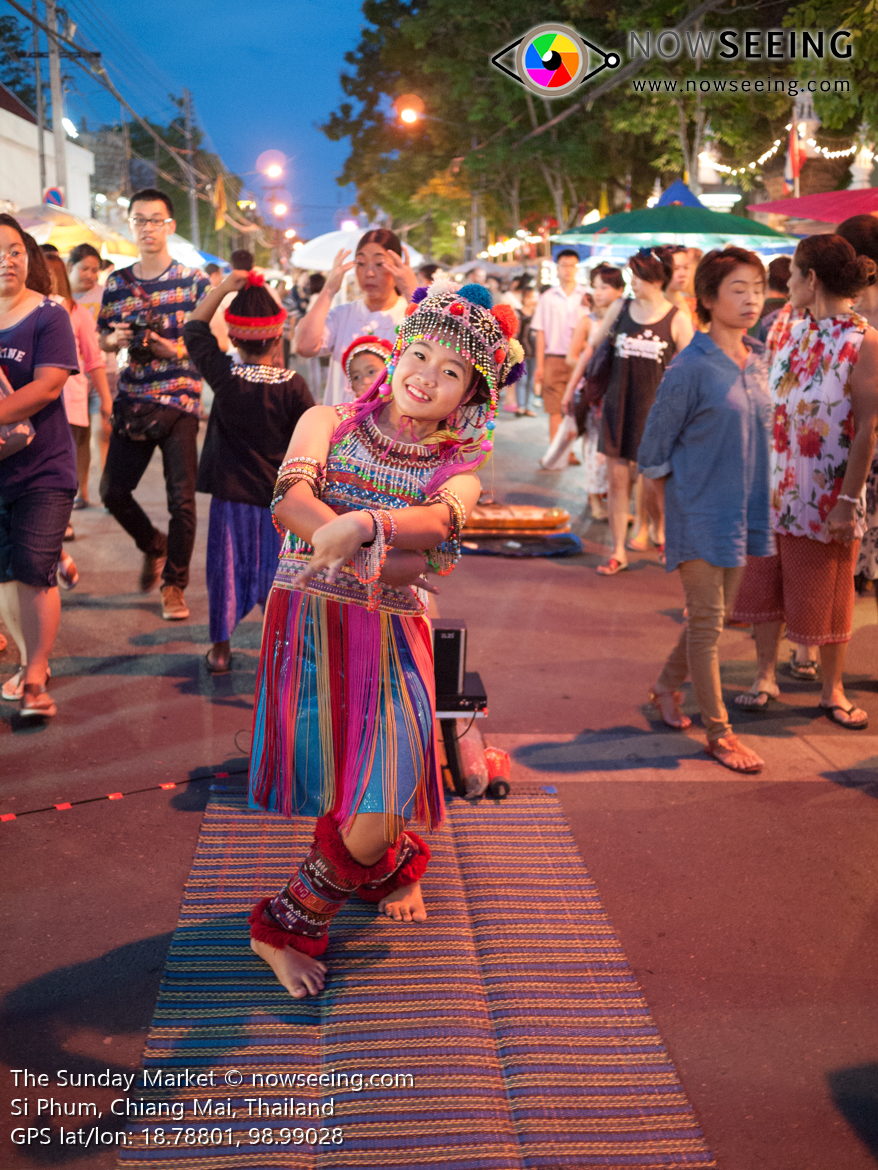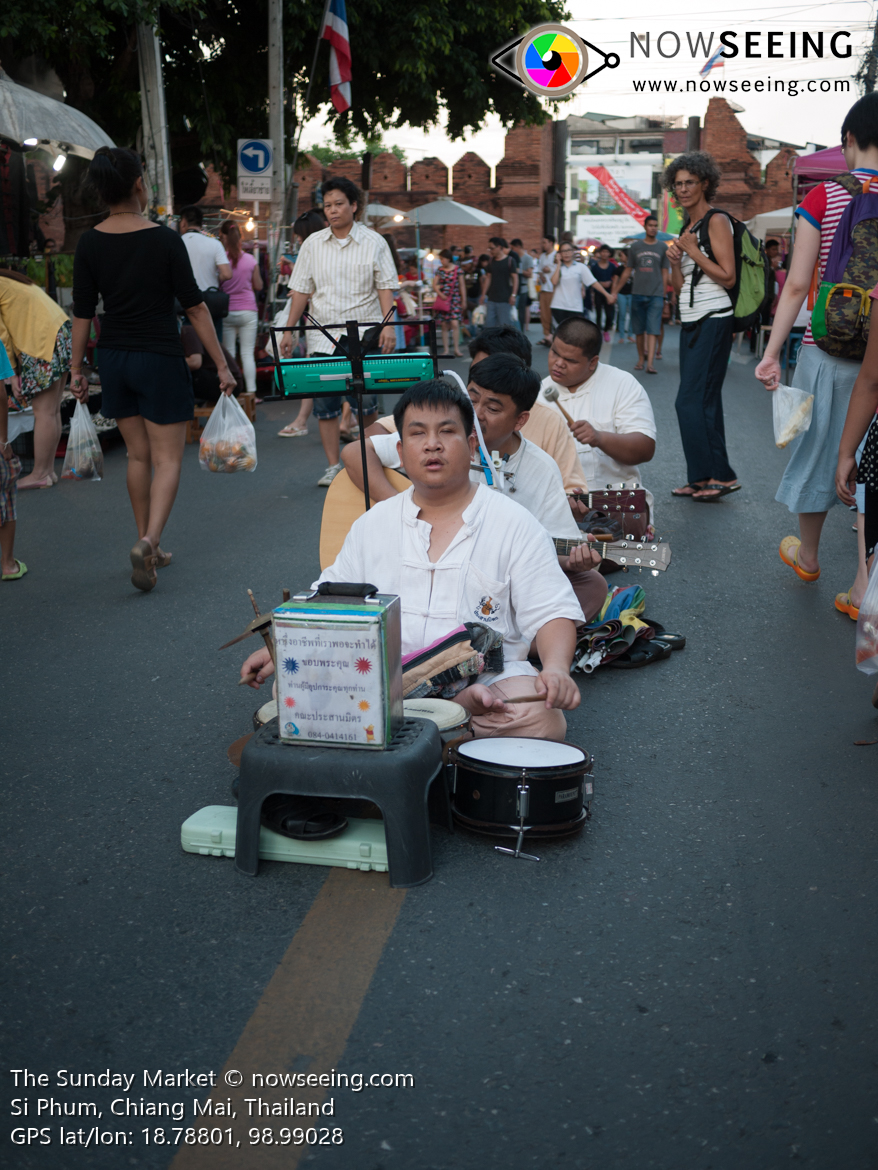 Street performance was also available and most of the performers were from less fortunate family such disabled and poor family collecting fund for various purposes.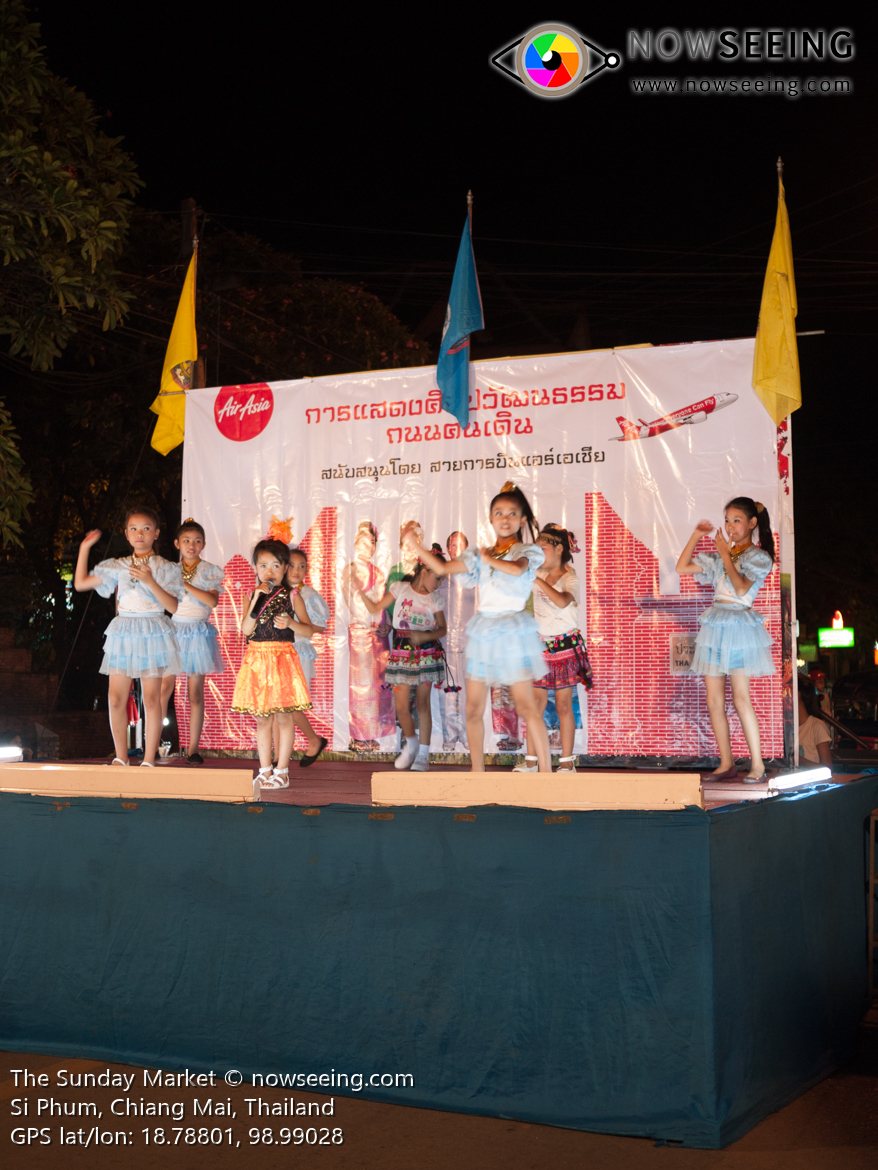 Stage performance by kids, indicating that this Sunday Market is not only for tourists, but locals as well.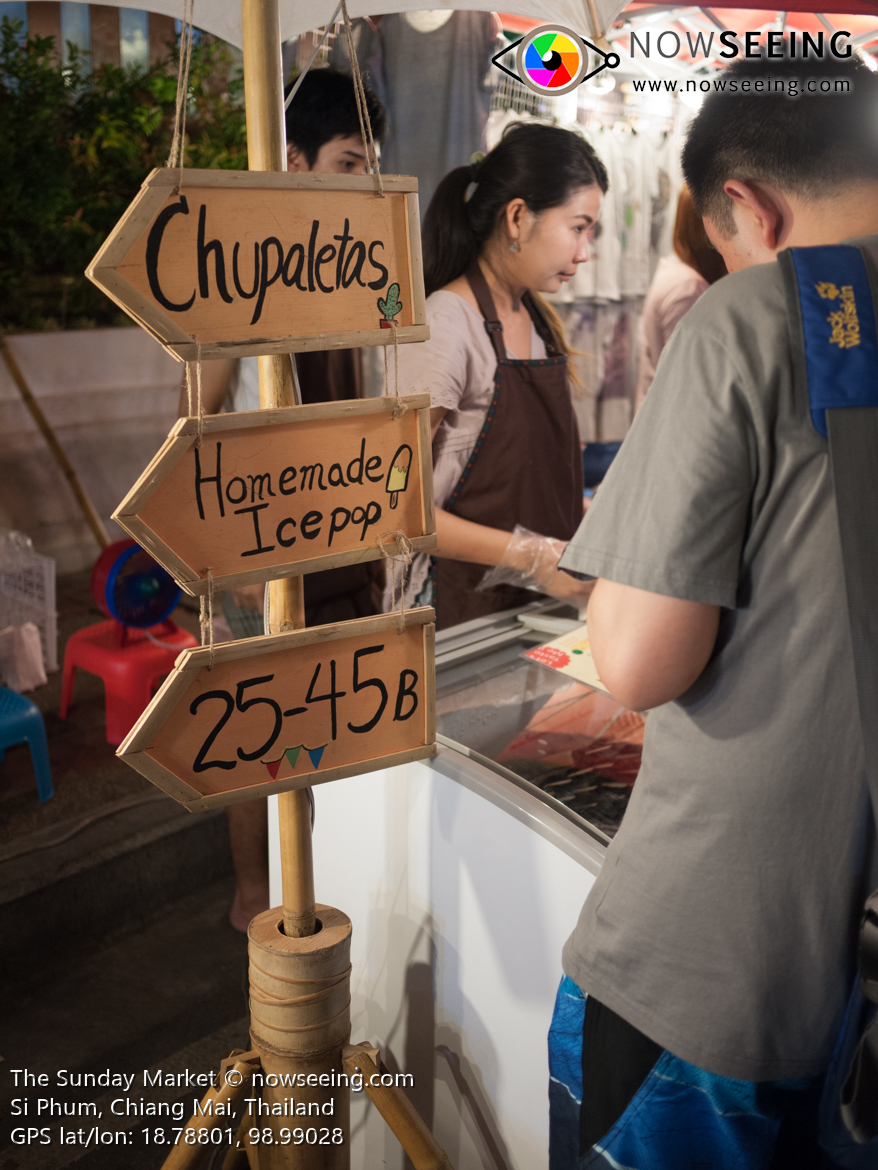 A stall worth mentioning is Chupaletas Homemade Ice-Pops stall offering homemade exotic flavor ice-pops such as Chili Mango, Chili Pineapple, Strawberry Milk and Rice Pudding to name a few.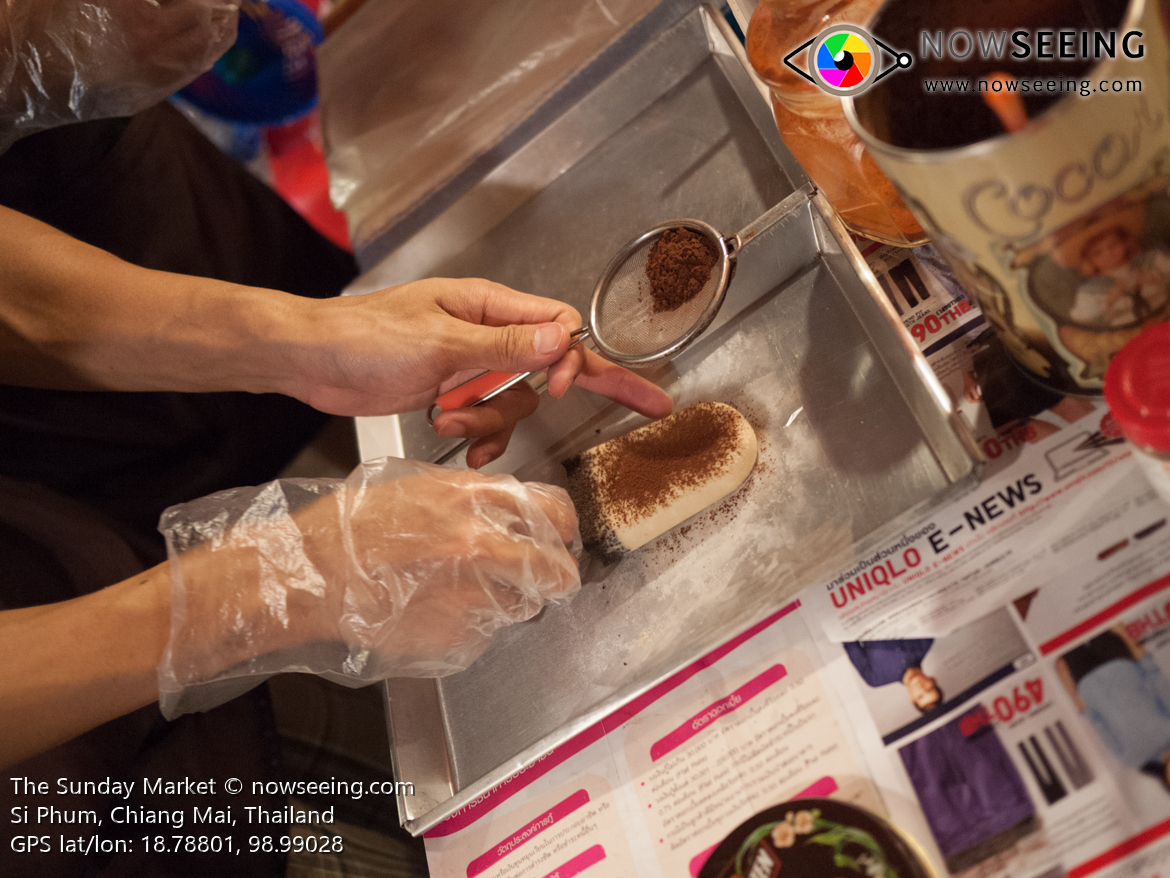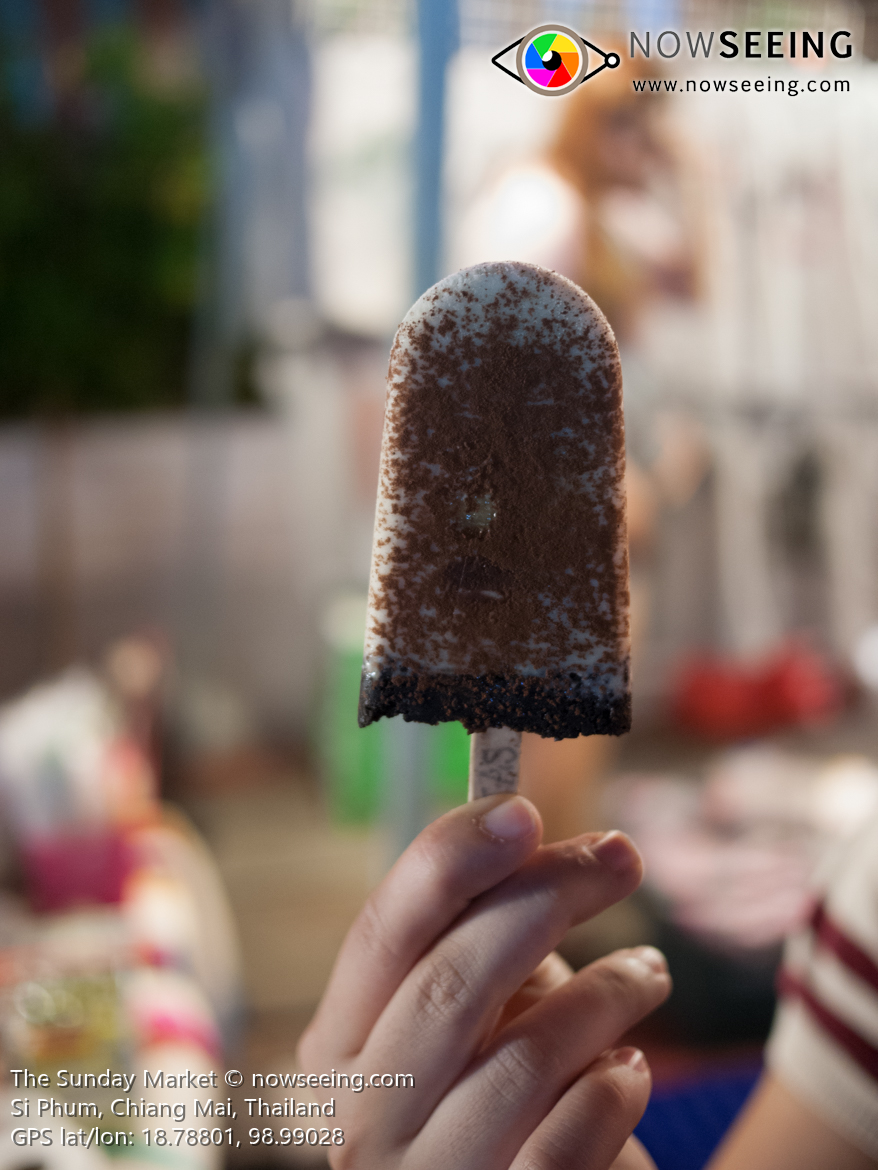 For us, we bought Banoffee (Banana+Coffee) and mixberry yogurth flavors ice-pops. Each was priced at THB 35. Simply refreshing under humid weather of Chiang Mai.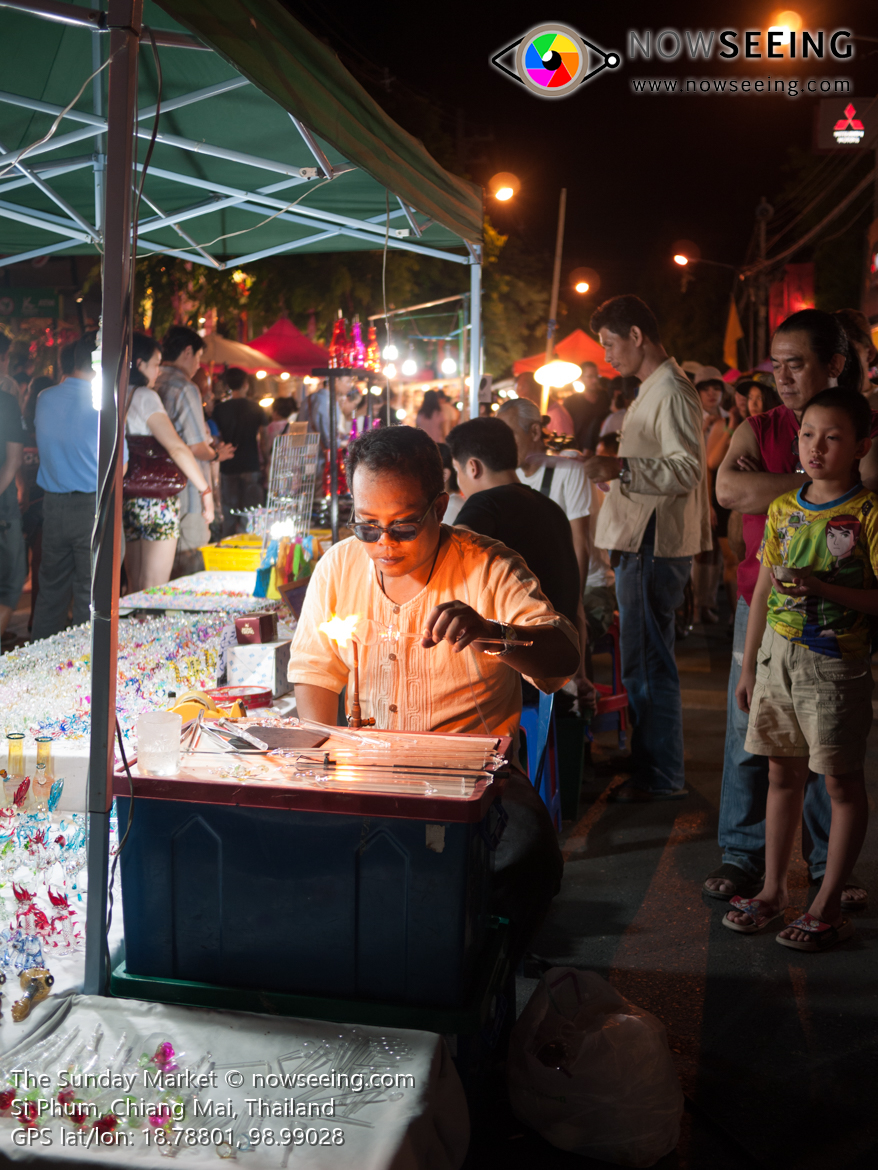 Time flied and some stalls started to close down around 10pm, and we quickly bought some food back to hotel as our supper. As a whole, The Sunday Market is a must-visit if you happened to be in Chiang Mai old town on Sunday evening. We recommend readers to spend 2-3 hours in the Sunday Market.  That's all for our Day 4 in Chiang Mai.  
If you like our articles, kindly like our Facebook page at:
https://www.facebook.com/nowseeing/
To jump to any Chiang Mai post, click on one of the links below:
Day 1 - Kuala Lumpur to Chiang Mai old city
Day 4 - Pai to Chiang Mai Sunday Night Market
Day 6/7 - A day in Doi Suthep, Art in Paradise and Goodbye