Penang
Details

Category: Penang
Published: 25 June 2016
Hits: 83175

Balik Pulau at the west side of Penang island is a great place for weekend escape and sightseeing. We frequently visited it for the famous Balik Pulau laksa, durian, sheep farm, fisherman village and seafood to name a few. Recently, we re-visited it again for a newly launched Botanica Mansion in Bandar Baru Air Putih.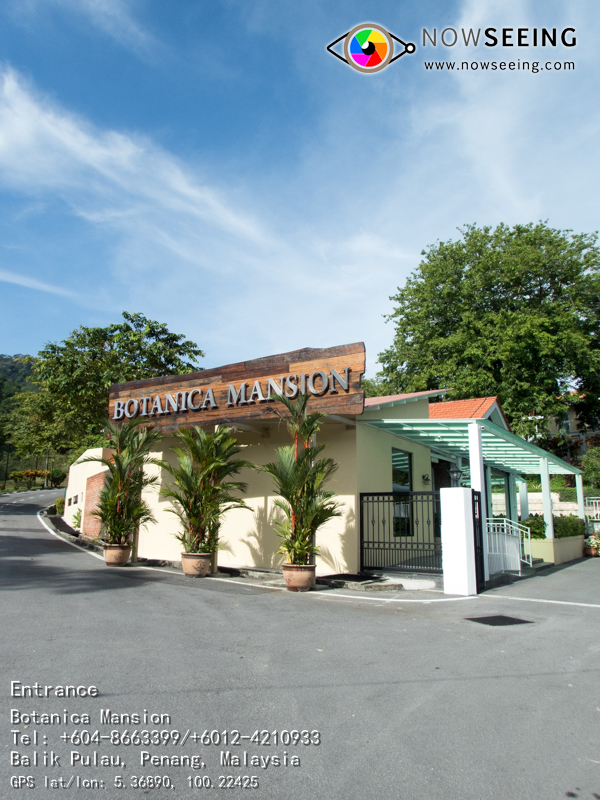 Nestled in the peaceful green environs of Botanica CT in Balik Pulau, Penang, Botanica Mansion has recently been restored to celebrate its original heritage glory. This exciting new addtion to the serene lifestyle of Balik Pulau will serve as a unique location for all your event needs. To reach there, assuming you are coming from Balik Pulau town, take the second exit at the small roundabout and continue straight for about 3km until you reach a T-junction to Bandar Baru Air Putih (there is a signboard to your right). Turn right. Continue straight until you reach the end of the residence area (there are Botanica Mansion signboards along the way). Turn left into an outskirt tar road. The Botanica Mansion is on your right.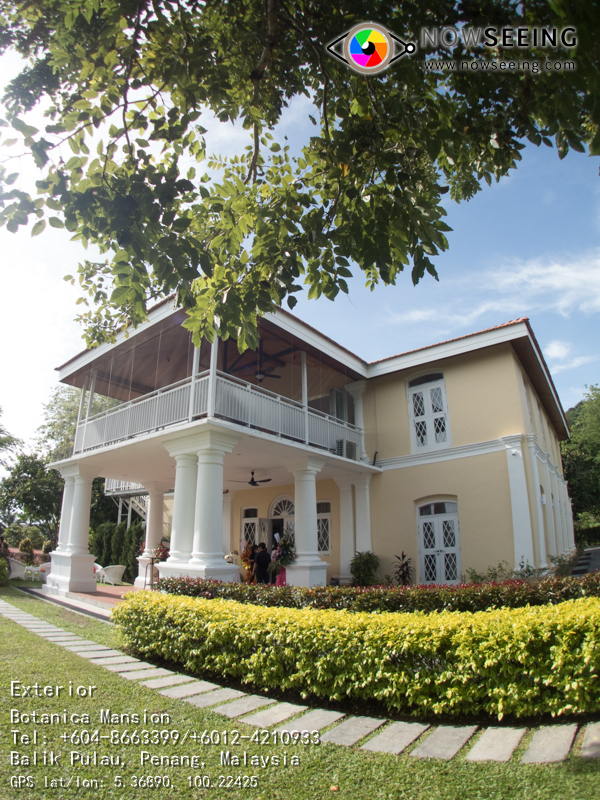 As the name applies, Botanica Mansion does have a hundred years old English mansion built in the early of 1881. During normal days, it is a clubhouse for residents in Botanica.CT - a garden township on the way to the mansion. Facilities includes:
Gymnasium (6am to 10pm)
Outdoor Pool (8am to 8pm)
Complimentary Parking
24 hours security
Restaurant (Tuesday to Sunday from 11am to 10pm)
Special breakfast arrangement for in house guest daily.
Handicap room for easy access and mobility
Bar and open air patio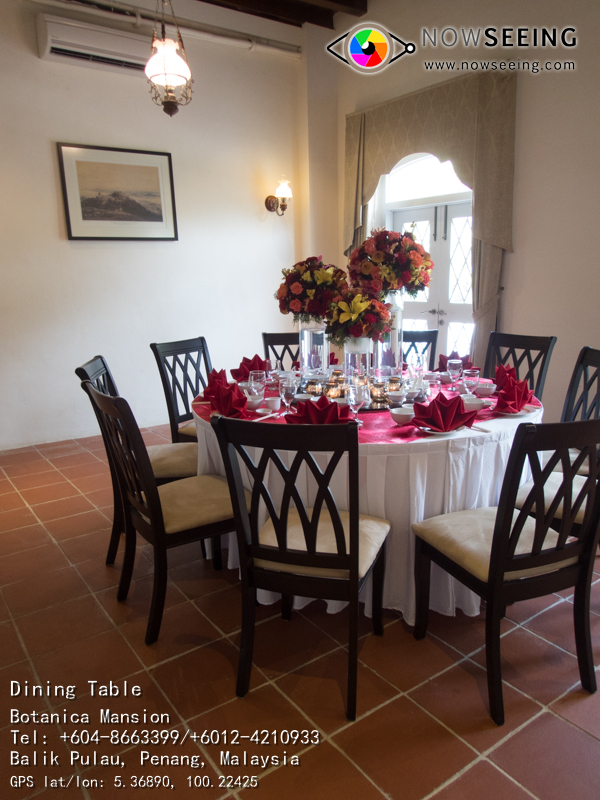 Speaking of in house guest, yes, Botanica Mansion provides accomodation as well but first, let's visit its main building - the hundred years old mansion. The mansion consists of two floors with ground floor being restaurant during normal days. Even before its soft launch on 18-Jun-2016, it is well known of its Afternoon Tea. As mentioned, Botanica Mansion is not only acting as a restaurant for public, but also a great place for many private events, including:
Birthday Functions
Baby Showers
Baby Full Moon Functions
Company Dinners
Cocktails
ROM
Weddings
Team Buildings and more.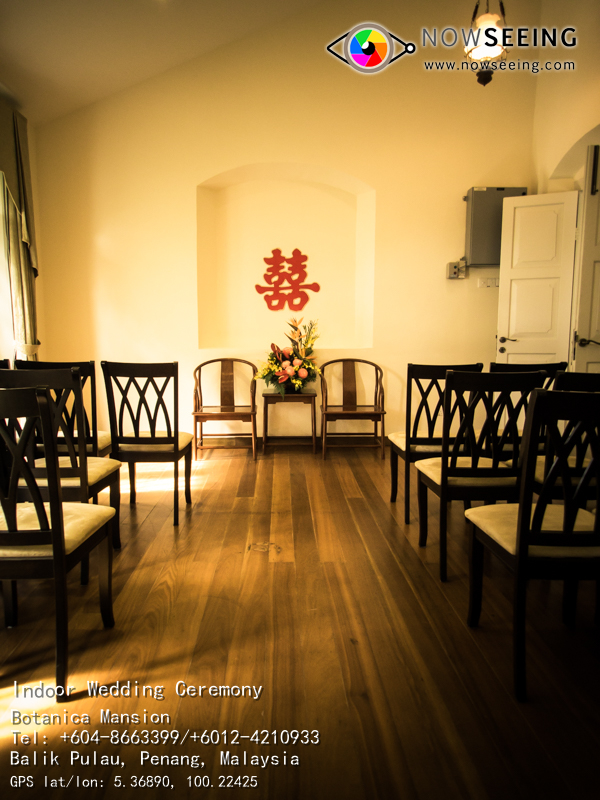 Each floor of the mansion has a common area, left, right wings as well as patio on the second floor. They can be converted into different setup, including:
| | |
| --- | --- |
| Set Up | Min/Max of Person |
| Banquet | 20/300 |
| Reception/Cocktail | 30/400 |
| Theatre | 20/50 |
| Classroom | 10/20 |
| U-Shape/Boardroom | 5/15 |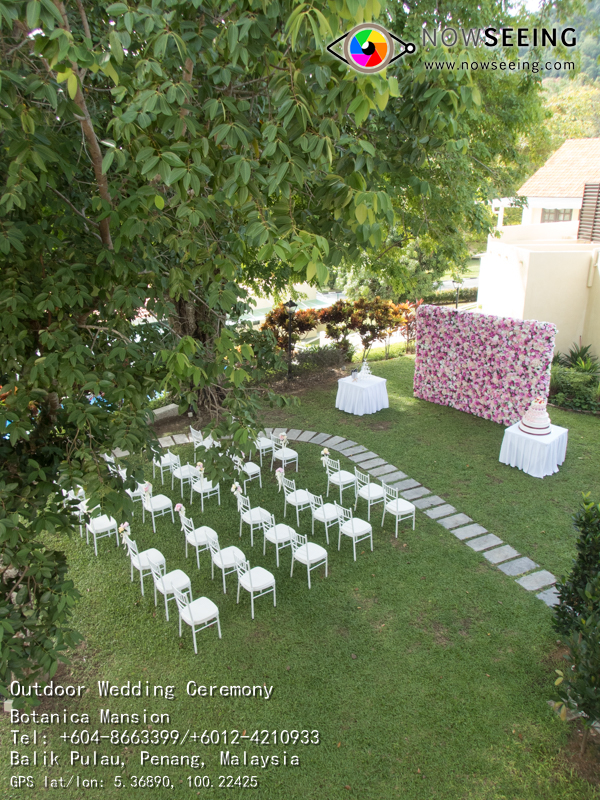 In our opinion, Botanica Mansion is a very suitable place for wedding ceremony in which it can be conducted either indoor or outdoor, Chinese or Western style. After the ceremony, wedding receiption can be conducted at in house restaurant. The couple and VIPs can even stay overnight in distinctive guest rooms. The management can even help you plan for your special day starting from RM120 nett per person.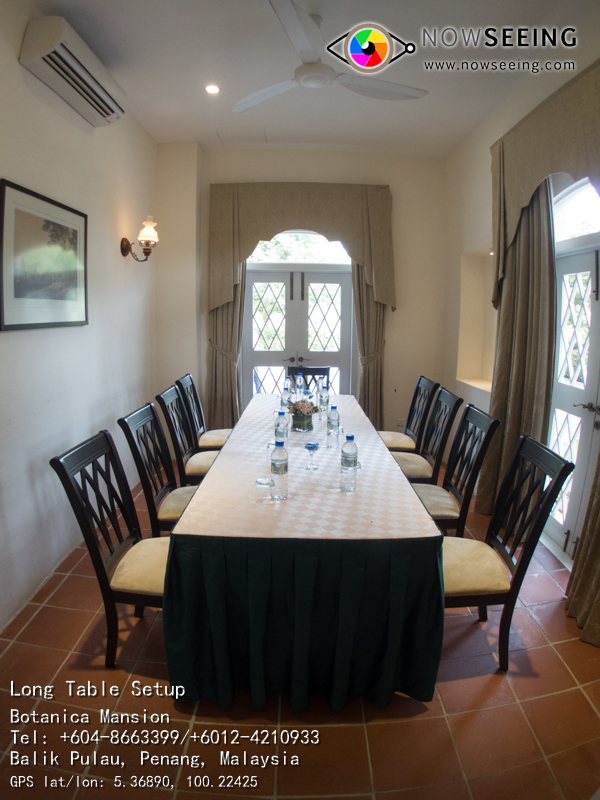 Meeting packages are also available for those planning to conduct seminar, meeting, workshop in peaceful and greenish environment:
Full Day Meeting
RM85 nett per person, inclusive of:
Welcome Coffee & Tea with Cookies
1 Morning Break with 3 varieties of snacks
1 Set Lunch
1 Afternoon Break with 3 varieties of snacks
Mineral Water with Mints
Writing Materials
Flipchart with Markers
Wi-Fi internet access
Half Day Meeting
RM75 nett per person, inclusive of:
Welcome Coffee & Tea with Cookies
1 Break with 3 varieties of snacks
1 Set Lunch
Mineral Water with Mints
Writing Materials
Flipchart with Markers
Wi-Fi internet access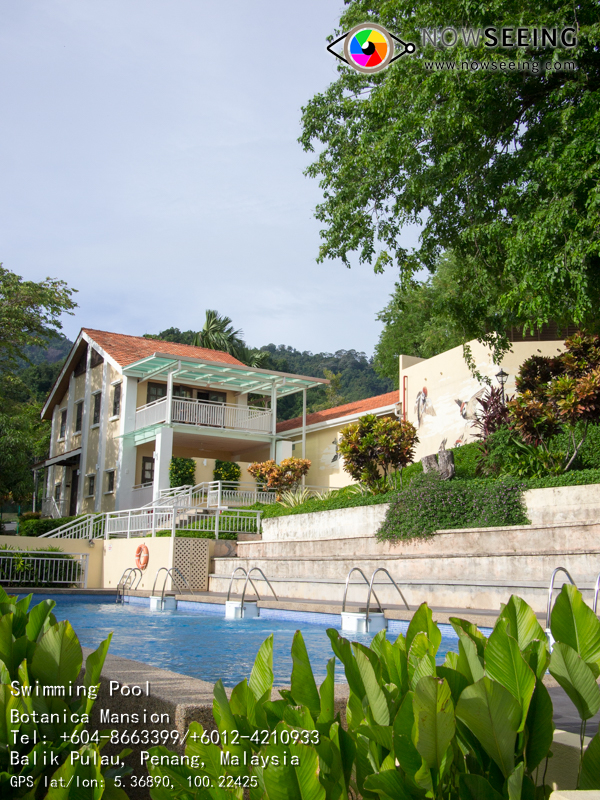 For those traveling from far or newly married couples, Botanica Mansion provides total of four rooms with different interior, including:
Orchard Room, 27.11 sqm, RM600 per night
Planter's Suite, 37.75 sqm, RM750 per night
Garden Suite, 75.62 sqm, RM900 per night
Smoke House, 75.62 sqm, RM1000 per night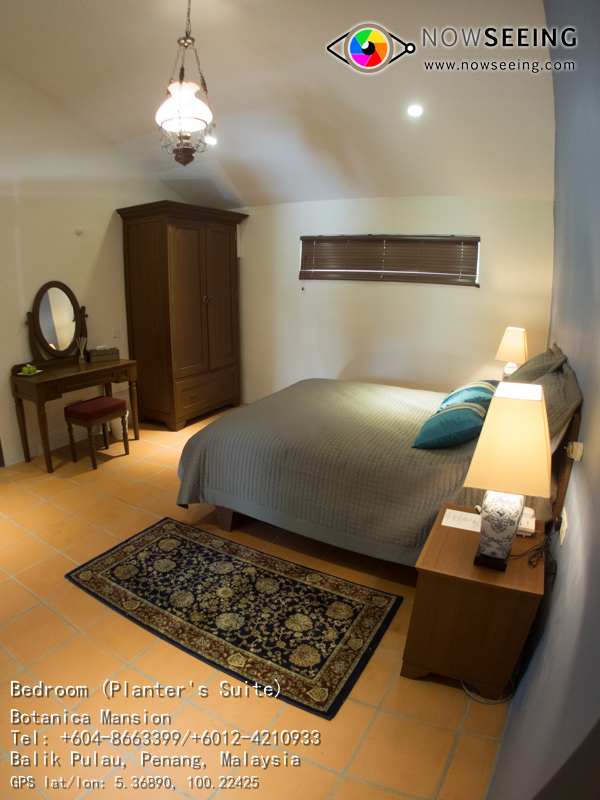 We have a chance to visit all the rooms which are located next to the mansion building. They look new and clean in the restored buildings. As a matter of fact, they reminded us of some restored heritage hotels in George Town area with the different being that Botanica Mansion ones are more spacious in general.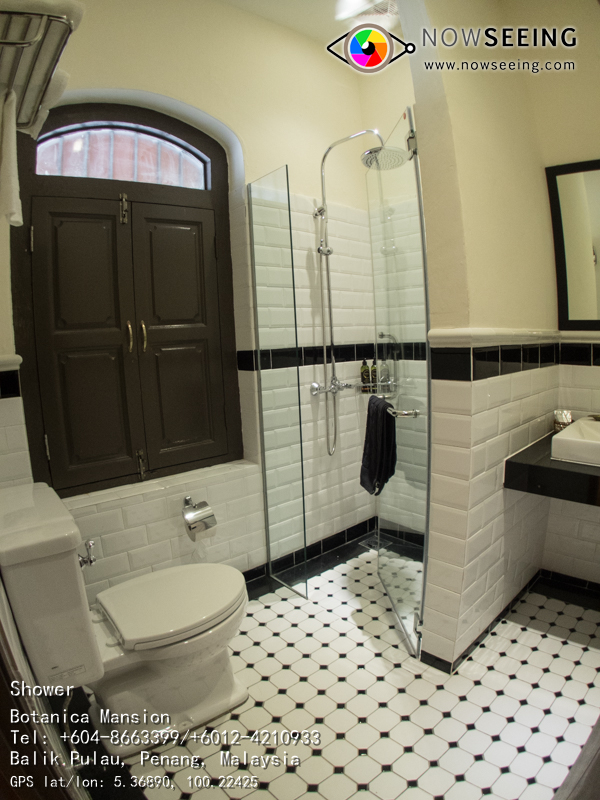 All guest rooms come with the following amenties and service:
Complimentary Wi-Fi access in rooms and Mansion area
Smart TV with satelite channels
DVD player
Mini-bar with complimentary items, including bottled water
Coffee/Tea making facilities with kettle
Private bathroom with shower area.
Hair Dryer
Invididual controlled air-conditioning
Ceiling Fan
Telephone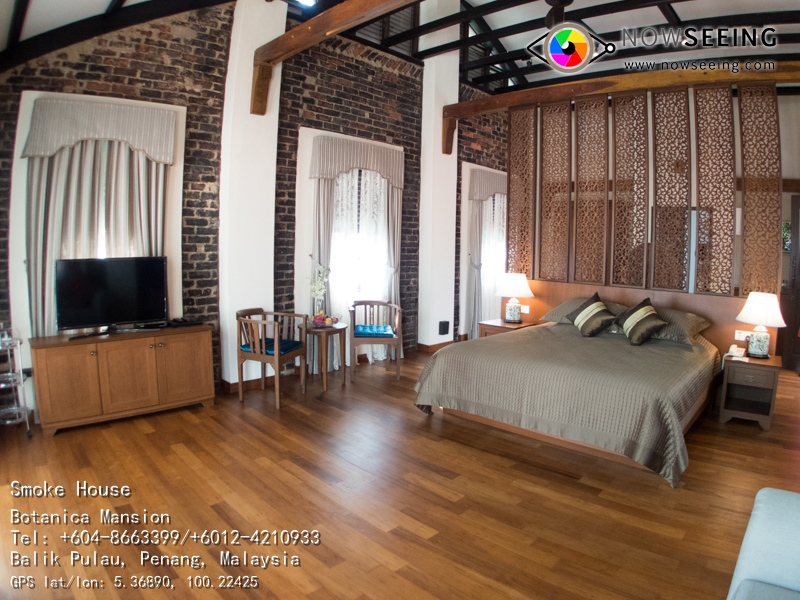 Garden Suite and Smoke House are located in a double-storey bungalow. The bungalow used to be a rubber smoke house. The management then restored it to a two luxury rooms - Garden Suite at the ground floor and Smoke House on the second floor. Both come with balcony with Smoke House comes with pool and garden view.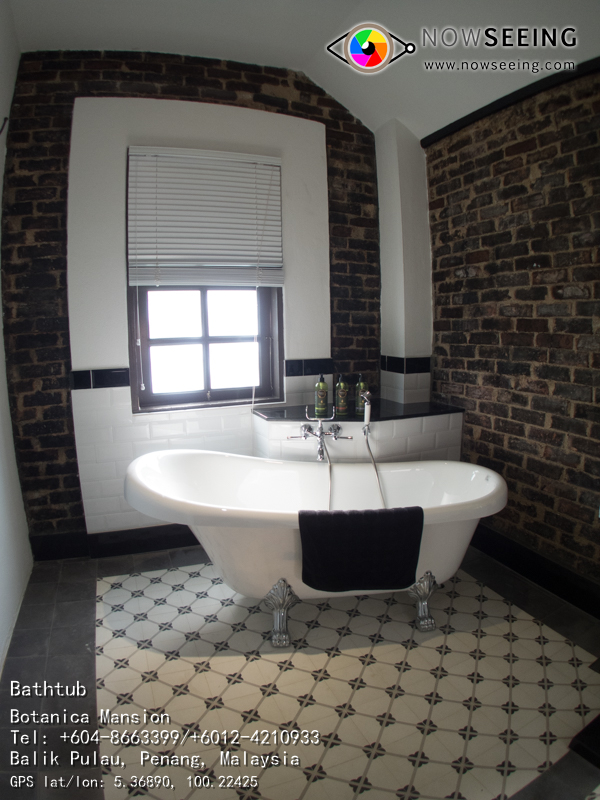 Both Garden Suite and Smoke House also come with a long bath - a classic bathtub usually seen in Western countries. Notice the bricks on the wall? Those are original bricks from the smoke house. For room reservation, we strongly recommend readers to do so via Agoda as it usually provides lower tariff rate compared to the rack rate.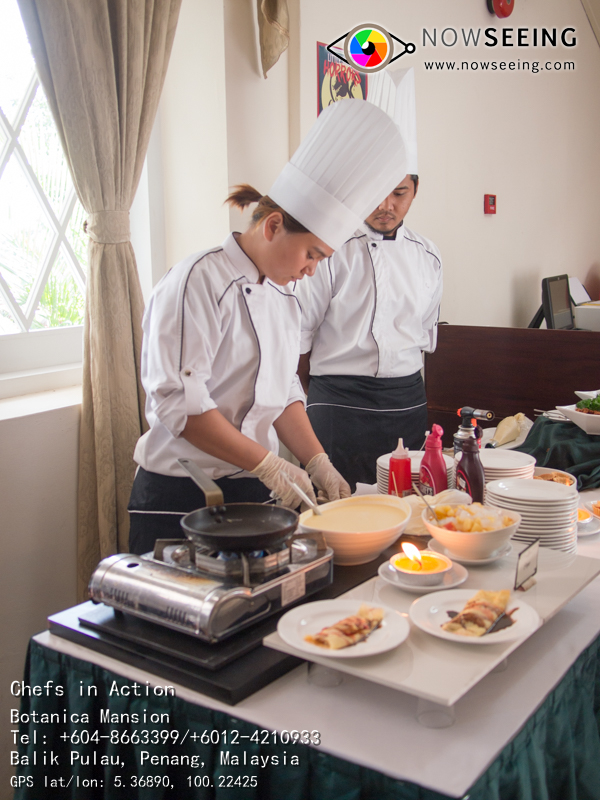 For in house guests, breakfast can be arranged in room, garden or in restaurant with special menu. We are told that chefs in Botanica Mansion are from some well-known hotels in the region so rest assure that the food is at hotel standard to say the least. Note that the restaurant is open from Tuesday to Sunday, 11am to 10pm and is closed on Monday.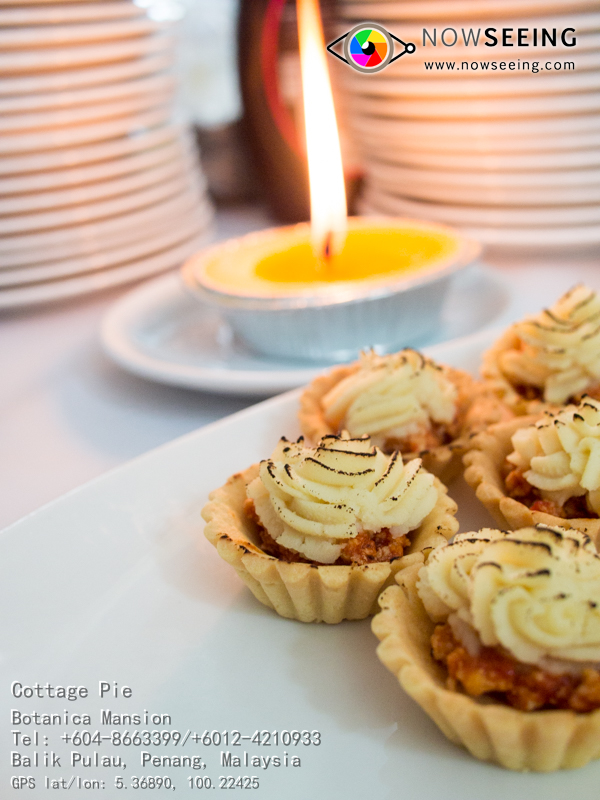 During soft launch event, we managed to grab some quick bites crafted by the pastry chefs, including cottage pie, biscuit with cream cheese, bruschetta, strawberry dip chocolate, mini chicken pie, and etc.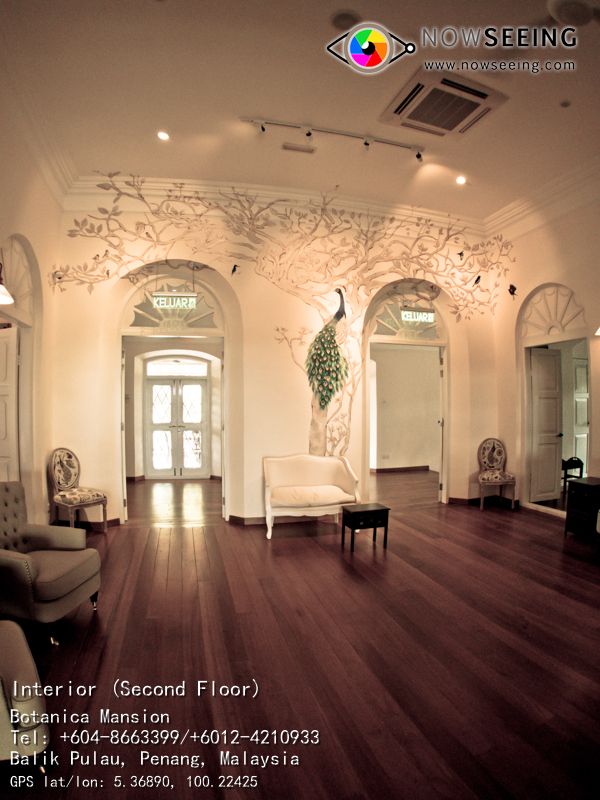 As a whole, Botanica Mansion can easily be a new landmark in Balik Pulau with its "multipurpose" mansion, from accommodation to clubhouse to restaurant. If you are looking for a new venue for private event, the mansion is worth considering thanks to its scenic view and peaceful surrounding. For more information, kindly contact:
Tel: +604-866 3399
Email: This email address is being protected from spambots. You need JavaScript enabled to view it.
Facebook: https://www.facebook.com/botanicamansion/
Address: 156, Jalan Sungai Air Putih, Bandar Baru Air Putih, 11000 Balik Pulau, Pulau Pinang, Malaysia.
GPS: 5.36890, 100.22425
Book Botanica Mansion now at lowest price!